What Board(s) Should I Ride on a Snowboard Instructor Course?
GUIDE to choosing a snowboard for an instructor course
Deciding what boards to ride is one of the best parts of getting ready to do a winter season, there's almost endless options out there and you can put some serious time into browsing.
This guide is only the tip of the iceberg in the process of finding your dream ride so you should do lots of your own research as well.
There are too many great board brands out there to list them all so we have just focused on two of our favourites, Capita and Burton. When you find the board model you want make sure you consult that brands size chart to find the right one for you.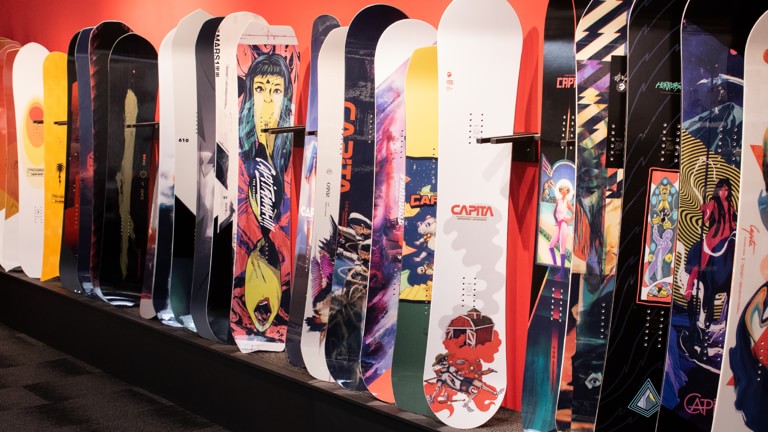 Shapes and camber profiles
The camber profile (curve of the base) is a huge factor in deciding the right board for you and you should consider what type of terrain you will be using it on as well as your riding style.
On a snowboard instructor course you will spend a lot of time on piste, some time off trail and a little time in the park. In all these terrain types you will constantly be pushing your riding level and will want a board that is going to give back the effort you put in.
For this reason, you should look into boards that have at least some camber, they are less forgiving than a rocker board but will allow you to get more grip in turns and more pop in your freestyle riding which are things you will need to demonstrate on your exams. Avoid full rocker boards for a course like this.

Quiver Killer Boards
One board to rule them all, this is the option to go for if you only want one board to ride day in and day out. A board like this will be easier on the wallet than getting multiple boards and will be easier to travel with than a full quiver of boards.
Something with a twin stance/flex will help you with your switch and freestyle riding so I often look at getting a park board in a slightly larger length so I can go anywhere and do anything on it.
For a quiver killer board its good to look at something that is either full camber or camber between the feet with a bit of a flat nose or tail to give you a bit more float when the pow comes.
Examples:
Capita DOA or Burton Custom for the guys and a Capita Birds of the feather or Burton Talent Scout for the ladies.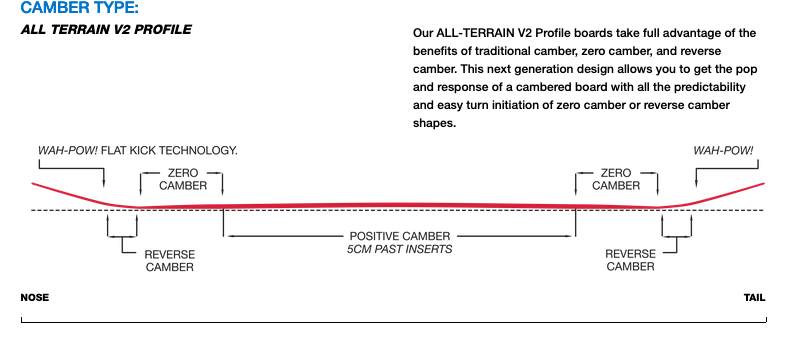 Multiple board quivers:
If you have the cash you are definitely going to have more fun being able to break out different boards for different occasions.
If I were to pick two types of boards to have I would run a camber park/resort board and a larger all mountain/freeride board with a bit of flat or reverse camber in the nose.
I would avoid a full-on powder board as you will only get to break this board out on a select few days of the season and they are not great for doing exams on.
Men's Park Boards: Capita Outsiders or D.O.A. Burton Process or freethinker.
Women's Park Boards: Capita Space metal fantasy or Burton Rewind.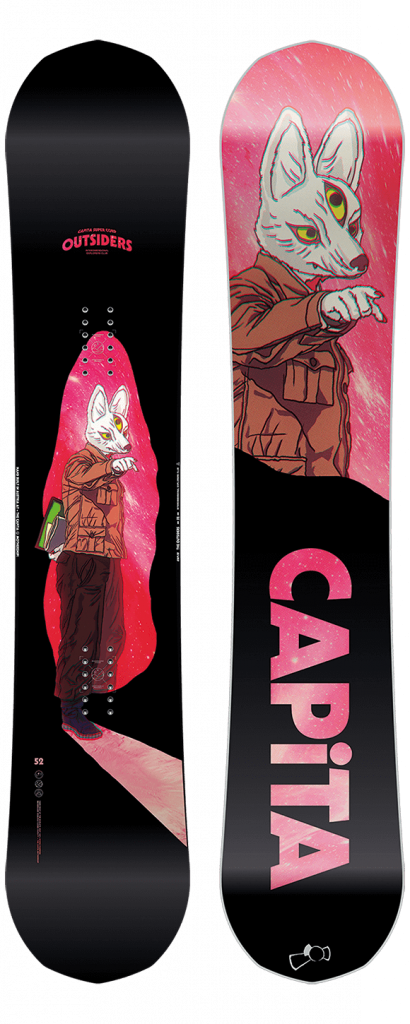 Mens Freeride boards: Capita Mercury or Black Snowboard of Death. Burton Flight Attendant or Kilroy directional camber.
Womens Freeride boards: Capita Paradis. Burton Feelgood or Storyboard.
Once you find the boards you are looking for its time to decide on a shop.
For all Banff courses, we strongly recommend that you wait until you get into town before picking up a board. We have some amazing shops in Banff and they all do some great discounts for folks on our course plus you will have the trainers on hand to help you get the best board for you. Check out our favourite Banff shops, Rudeboys and Unlimited for some more details on what they carry.
In Les 2 Alpes we have a tie in with Shuss Sport which is conveniently located opposite the Basecamp winter base, Hotel Les Airelles. Look out for all the details of exclusive discounts once you have signed onto the course.  It is also worth checking out the Atelier du Snowboard shop on the main strip.