Lake Wānaka is considered one of the best ski areas in the Southern Hemisphere, and without question one of the most beautiful places on Earth. Lake Wānaka is truly awesome.
Located in the spectacular Southern Alps of New Zealand, Wānaka is the perfect base to enjoy the best skiing in New Zealand, with three unique ski areas Cardrona, Snow Farm and the cream of the crop – Treble Cone, surrounding the town centre. You'll be treated to uncrowded pistes, world-class training, stunningly unique views, and an incredible nightlife.
With such a variety of terrains, you can build up to tackle some of the tougher trails, so you'll always have new challenges to explore, go big or go home. You'll never get bored in Wanaka, but if you do get a little twitch, then you can go full-pow-hunter and explore the largest heli-ski area in the Southern Hemisphere and shred untouched freshies all day long!
Out of the three resorts in Lake Wanaka, Basecamp's courses (as always) are ran in the biggest and best of the bunch – Treble Cone. The largest resort in Wanaka, Treble Cone has the most incredible views, the most varied terrain, steeps for all experience levels and loads of long runs. Tag on some heli-ski and you've got yourself the experience of a lifetime!
With our New Zealand ski instructor courses, you won't just learn how to become a ski instructor. You'll also enhance your interpersonal skills to become a better communicator. When it comes to the skiing, you'll get the best and brightest instructors who'll equip you with everything you need for your level 1 and level 2 certification. This will allow you to teach skiers up to intermediate parallel ski level.
If you're looking to become a ski instructor in New Zealand, our courses are perfect for you. Get in touch with Basecamp today to start the journey of a lifetime or find out about all our courses.
Want a job after your course? No problem, you can combine our NZ program with a job instructing in Japan or China during the winter season. Just let us know when you book or during your training course.
Courses currently available
Course Timeline
Here's a guide to your course, broken down by key weeks in the calendar. (example based on 10 week program)
Week 1 - 2

You'll arrive at Queenstown airport, where you'll be met by our team. Once you've been transported to our Lake Wanaka accommodation and you've dropped your baggage off, you'll get a tour of the stunning town. Now the training begins! You'll have two weeks of intensive training to get you ready for your CSIA Level 1 exam.

Week 3

In your third week, you'll take your CSIA L1 exam. You'll be pleased to hear that we almost always have a 100% pass rate – but of course, this comes down to your hard work and dedication. Once you've passed this, you're ready to be an instructor!

Week 4-6

Weeks four to seven will combine 3 awesome weeks of Rookie coaching focussing on personal skills development getting you ready to beast the piste! Optional Children's teaching certification and an opportunity to try out some heli-skiing.

Week 7

The business end of the program. Week seven includes exam preparations to set you up for your CSIA L2 exams in week 8.

Week 8

Exams, boshed! Hard work over, now it's play time. Enjoy a couple of days free ski time. There mayalso be time to cram in some end of season heli-skiing to finish the course off in style.
Age Profile
0

average age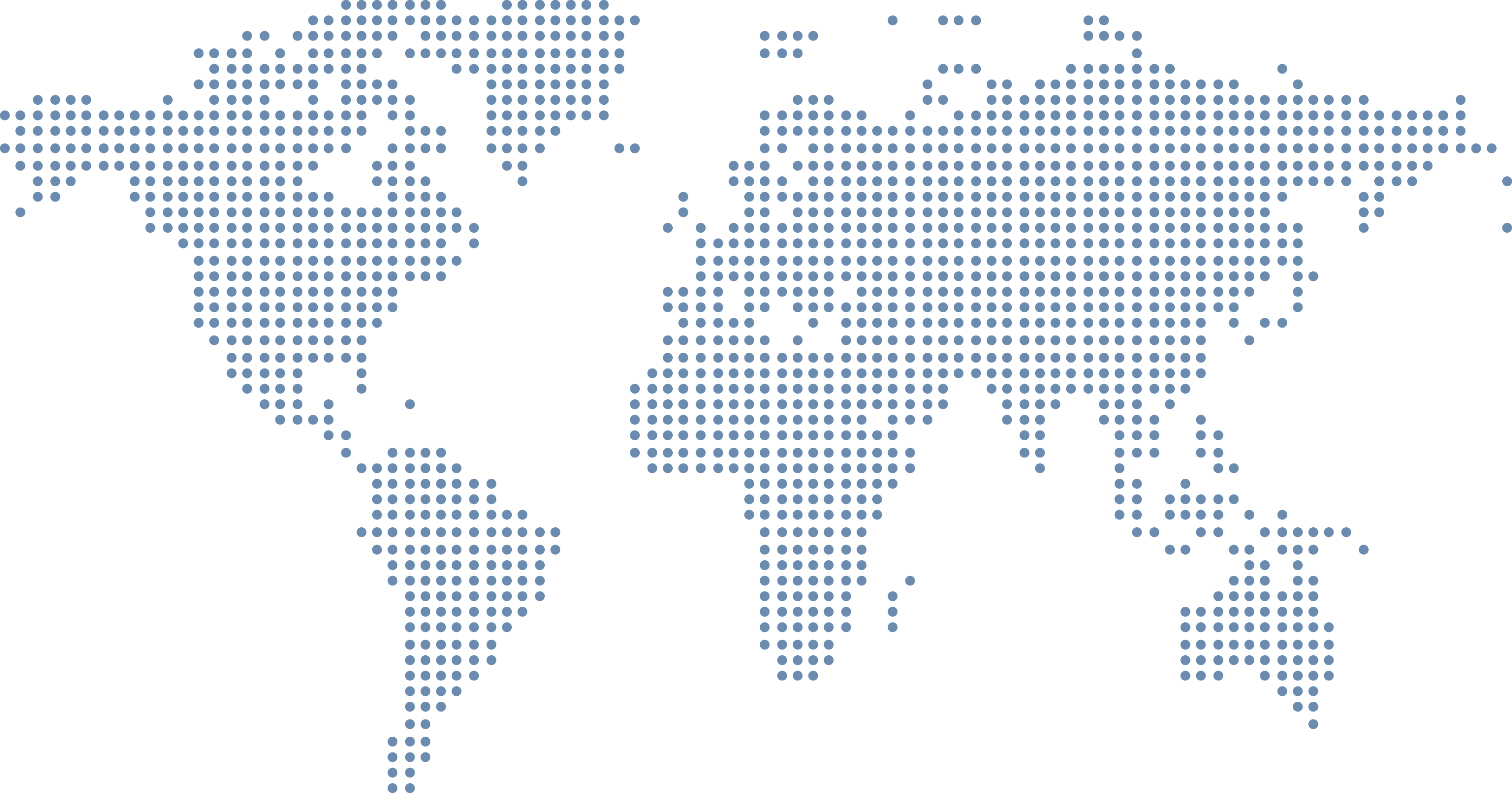 %
From the rest of the world
The Training
For our NZ program we are stoked to have teamed up with Rookie Academy. An international collection of the highest qualified trainers and examiners with decades of experience in the industry… Legends of the slopes (and YouTube superstars)!
On this course you will train towards the NZSIA Level 1 and CSIA Level 2 ski instructor qualifications. This truly all-mountain program provides an unparalleled combination of on-hill coaching including on-piste, off-piste, powder, bumps and back-country, combined with some awesome off-hill extras such as avalanche awareness, sports science and biomechanics.
Through the training, you'll understand how to develop and assess skiers in multiple tactics and terrains. You'll attend technical seminars, receive regular assessments on your skiing progress, and your qualified level 4 trainers will give you personalised video feedback every week so you can understand how you're progressing.
The Accommodation
For our 8-week ski instructor course in Wanaka, you will be based from the very sociable, Wanaka Hotel with amazing central location to allow you to get up into the mountains, hit the après scene or enjoy everything the area has to offer.
Onsite there is Scroggin Café serving breakfast, lunch, coffee and cakes daily. The Bullock Bar with TAB, Pokies and plenty of local atmosphere. Bullock Bar Grill, serving great value Pub Meals every night from 6pm. Amigos Mexican Grill for Hot Mexican and Cool Margaritas Daily from 5pm.. Hook into the free Wi-Fi to connect with family and friends.
A well equipped Guest Kitchen, self-service laundry, secure ski storage, free off-street parking and 24 hour reception are all available to Basecampers to make life easy breezy.
Amazing private gardens where you can unwind and listen to the wonderful sounds of Wanaka birdsong.
The Activities
You'll have plenty of days off to explore the gorgeous scenery in NZ, whether you explore the national park surrounding you, go bungee jumping, take a jet-boat adventure, jump out of a plane (parachute highly recommended) or hit the town on a short trip into lively Queenstown, there's tons to do and plenty of 'best days ever' to be had.
Beyond the big nights out, Wanaka has plenty of activities to keep you entertained. You can catch a movie at uber-cool Cinema Paradiso, take in the most spectacular lakeside sunrise with new friends and watch in awe at the world's best riders at the incredible Burton Open! In the ski areas, you can go back country touring, snowmobiling and snowshoeing. Don't forget to take advantage of the famous heli-skiing available in Treble Cone – an absolute must-do experience!
Once your course is finished you should take a trip to the North Island and visit Hobbiton – a must for any Lord of the Rings fans.
What's Included
Our ski instructor courses are world renowned, and we work with only the best resorts and trainers. We're confident that you'll have the time of your life, alongside getting a first-class ski education.
World Class Coaching from Rookie Academy Trainers
Fantastic Hotel Accommodation in Wanaka
Treble Cone & Cardrona Full Season Lift Pass
Lift Line Priority
Daily Transport to Ski Area* (t&c's)
Level 1 & 2 Ski Instructor Exams
CSIA Kids Cert *optional
Heli-Ski Trips *optional
HD Video Movement Analysis
Equipment Tuning Clinic
Theory Lessons And Seminars
Exclusive Discounts With Basecamp Partner Programme
Optional Off-Snow Activities Every Week
Socials Each Week
Resort Reps Available 24/7
Basecamp Job Assist
Want to work a season?
For Basecampers who wish to put their new skills to the test you can combine this course in New Zealand with a winter season job in Japan, China or Canada. Simply let the team know your plans and we can arrange this for you.
*work visa or right to work required
"An awesome way to gain a qualification and skills on a gap year/career break! I qualified as an instructor, had 11-weeks of top notch training, lived in one of the most beautiful countries in the world and had three months of insane fun with a great bunch of people. This course is one of, if not the, best experiences of my life.
I can't recommend this course enough to anyone looking for a worthwhile way to spend their gap year or for someone who wants to get away from the grind of their job on a career break."
"I had the most amazing winter season with Basecamp. I met friends for life and experienced so much. The coaches and Basecamp staff are great fun.
It is an unreal thing to do and would recommend it to anyone with a keen interest in skiing / being outdoors, or doing a Winter season!
The resort is extremely fun and there are all the facilities you could possibly want such as a gym/ pool/ good bars and clubs/ 3 supermarkets etc! Amazing experience I just wish I could do it all again!"
"Basecamp was an unreal experience. A fantastic training program which sent me on my way to a new career. Awesome training throughout the season, which lead to huge improvement on my technical and teaching within skiing. Personal highlight – heli-skiing with the instructors at the end of the program."
"Best experience of my life!
The 11 week snowboard program with basecamp was definitely the best decision, we had great instructors who really knew what they were talking about. I have grown very much as a person and as a snowboarder the basecamp course really helped me with that!"
Experienced coaches
We hire the best ski trainers out there, so you can rest assured that you'll receive the highest level of education from our experienced and qualified coaches – some have been doing it for 20+ years!
The best service
We do everything we can to ensure you have the time of your life, both in your learning and off-slope activities. We have a team based in the resort to help you with everything you need, 24/7.
The best tuition
Go hard or go home. You'll get the very best professional coaching each week to get you up to speed. We don't overcrowd our groups, meaning you'll get the personal support you need to be the best you can be.
Value for money
With a Basecamp course, you'll get access to unrivalled ski instructor education and a memorable experience to boot. That's why we believe we're great value for money and offer the best ski instructor courses in NZ and around the world.
FAQs
Once you've completed your Basecamp course, you'll leave with the internationally recognised NZSIA Level 1 and CSIA L2 Instructor Licence. With this, you can teach in many countries across the globe.
This course is at intermediate level, so we need to know you have some existing skills. If you can ski a red piste run in parallel with a hip width stance and the ability to demonstrate outside ski balance and little body rotation, you'll be a perfect fit. If you're not yet this advanced, get in touch to find out more about our beginner courses.
You must be a minimum of 16 years old before you arrive into resort on our Austrian Courses.
You must be a minimum of 18 years old before you arrive in resort for our Canada, France or  Argentina Courses (unless parental consent is obtained).
You must be a minimum of 18 years old to join any of our courses or internships which rely on a working holiday visa.
Although Basecamp courses are amongst the largest in the World, we manage to maintain very intimate training groups of between 4 and 8, but with no more than 8:1 students per trainer in Austria, Argentina and France and up to 10:1 in Canada. This allows us to match similar ability levels per group and means no student should ever feel as if they are falling behind, or being held back because of the group they are in.
We have various options for accommodation on our courses, all of which are very comfortable. We use a combination of apartments, hotels and chalets. There are options to to include a single room, half board meals or both! (subject to course and availability). See our Accommodation page for more details on your options.
Yes! All of our programs include accommodation for the full period you are with us at Basecamp. Unlike other providers, even our Banff internship programs include accommodation for the full 22wk season!
Sure! We love it when friends come together and share this amazing experience – after all sharing is caring! We can make sure you live together too so you can enjoy the time and make memories forever… just be sure to let us know who you're travelling with.
We are so confident that we offer the very best value courses in the industry that we have a Basecamp Price Guarantee. We pride ourselves that we offer more training, higher quality coaching, better off-hill programs and more fun aprés events than any other course.
That's why if you find a better value comparable course anywhere, not only will we match the course cost, but we will also give you an additional £50 off your course fees for good measure!
Get in touch to find out more about our Price Guarantee.
Yes! Once you have booked and paid your deposit then you will have the ability to pay off your course how you see fit as long as our minimum criteria has been met (see T&C's). You can decide how much and how often you pay to suit your circumstances.
As much as we love dogs at Basecamp the simple answer is no for most courses. Unfortunately Dogs are not allowed within most Basecamp Accommodation.
Our hotel accommodation in Banff is pet friendly and do allow pets under certain conditions, get in touch to find out more.
No problem, you can check out our full FAQ's here for answers on equipment, training, qualifications, jobs, payments and more.
If you're still not sure, then Contact Us and we can answer your specific questions for you.