Ski Instructor Jobs Board
The Basecamp Jobs board for Ski Instructor Jobs
We often get a request to reach out to past Basecampers who have qualified as a ski instructor or snowboard instructors and are looking for work or their next adventure.
This list is all the current vacancies for ski instructor jobs around the world that we have been asked to help fill.
Keep checking back or watching our Facebook page for more jobs as we get them.
– If you haven't yet qualified here is a guide on how to become a ski instructor.
---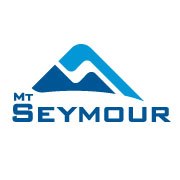 Mt Seymour in Vancouver, BC, Canada 
They are looking for full-time instructors both ski and snowboard for the 2019/20 season.
Situated 30min from downtown Vancouver in the North Shore Mountains they are blessed with great snow as well as a world-class city to live and play in.
Check out the video and apply now – https://mtseymour.ca/jobpostings / email: [email protected]
---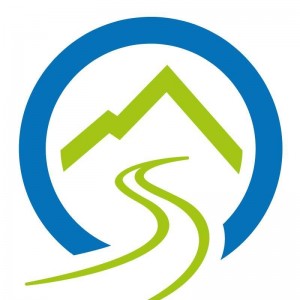 Evergreen International Ski School, Japan
We are currently recruiting for experienced English speaking instructors at Evergreen International Ski School based in the Hakuba Valley, Japan. If you are looking to experience an authentic Japanese ski town while working in Japan this winter, we strongly advise you to apply.
We are looking for instructors who share our passion for snowsports and the mountains, who can provide a high quality of ski and/or snowboard instruction along with a high level of guest service and extend themselves to ensure that our guests experience is a rewarding holiday in Hakuba.
For all the information and how to apply go to –  https://evergreenoutdoorcenter.bamboohr.com/jobs/
Please note that you will must either be eligible for a working holiday visa or be eligible for a sponsored visa (minimum 36 months teaching experience).
---

Halsbury Ski – PEAK SEASON
If you hold a BASI Level 2 or equivalent and some spare time in February you could bag your self a week of paid ski instructing in the Alps.
Our parent company Halsbury are looking for experienced and qualified ski instructors to accompany them on a trip to provide a week of ski lessons for one of the school trips they have booked for 2020.
This is a great opportunity for past Basecampers who didn't move into full time instructing after completing their training with us or who have moved back to the UK after working as an instructor in the mountains and would love the chance to get on the snow and use the skill they have.
For all the details go to – https://www.basecampgroup.com/blog/peak-season-ski-instructor-jobs/ 
---
Interski, Italy
So you've completed your Level 2 Qualifications and are ready to pursue your career as a ski instructor in Italy. Look no further than Interski in the Aosta Valley.
Over the years Basecamp has built a strong relationship with Interski. They love the way we train our instructors and are always keen to employ anyone how has been on one of our courses.
Get all the info here https://www.basecampgroup.com/blog/work-with-interski/
---
If you would like to add your vacancy to our list of ski instructor jobs email [email protected]
More helpful articles
5 STEPS TO BECOME A SNOWBOARD INSTRUCTOR
HOW TO GET A JOB AS A SKI OR SNOWBOARD INSTRUCTOR
HOW TO BECOME A SKI INSTRUCTOR IN FRANCE
CANADIAN VISA APPLICATIONS FOR WINTER
HOW CAN I AFFORD A SKI INSTRUCTOR COURSE?
---
SKI INSTRUCTOR COURSES IN LES 2 ALPES
Get the lowdown on our ski instructor courses in Les 2 Alpes, New Zealand and Banff in Canada.