My Winter Adventure in Banff – Georgia Hinton
Basecamper Georgia tells us about her winter in Banff!
The past three months for me have been incredible. 11 weeks of shredding the Canadian powder in Banff with 40 other like-minded people. Living the absolute dream.
The first few weeks of the course were amazing getting to know everyone and their unique skiing/snowboarding styles which definitely did not match the standards of CSIA or CASI. But with full days of training Monday to Thursday, the incredible team of instructors at Lake Louise were ridding us of our bad habits and preparing us for our exams.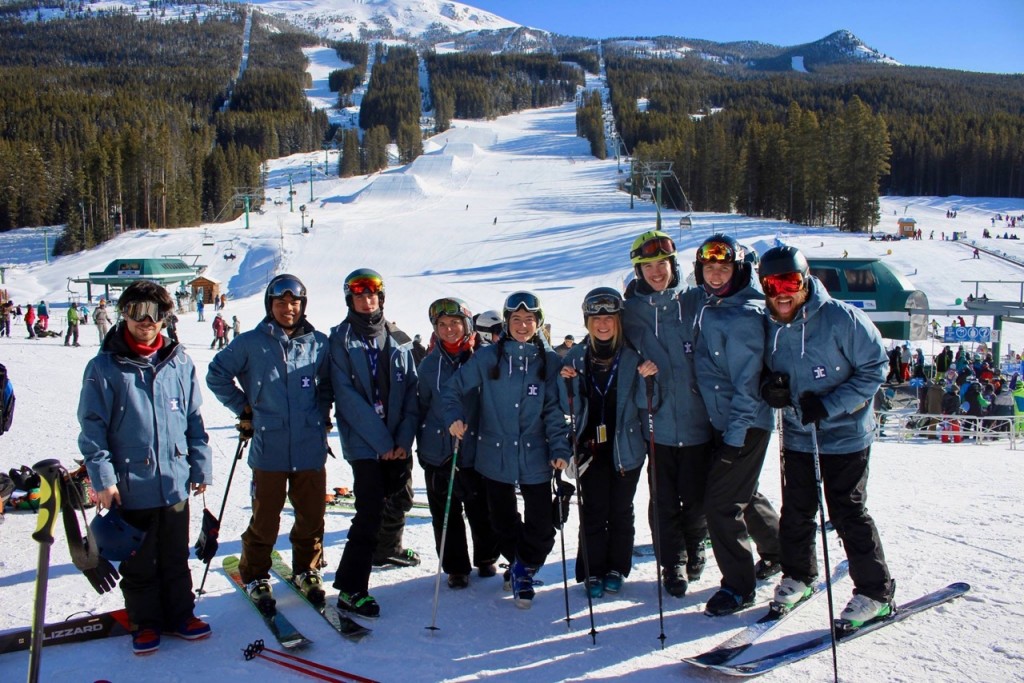 The Course
On the course there was a great mix of ski/boarding improvement where we were able to develop our own riding, as well as more specific instructor based training. This varied style of training meant there was never a dull moment on the slopes, and with such marvellous skiing conditions throughout the season the instructors were able to take us to all the "secret" places on the mountain for constant fresh tracks. All the local insight from the knowledgeable trainers has allowed us to get to know the mountain just as well as they do. Another benefit coming out of the training was the range of trainers we had, which allowed us to learn and take different aspects from each trainer we had across the 11 weeks.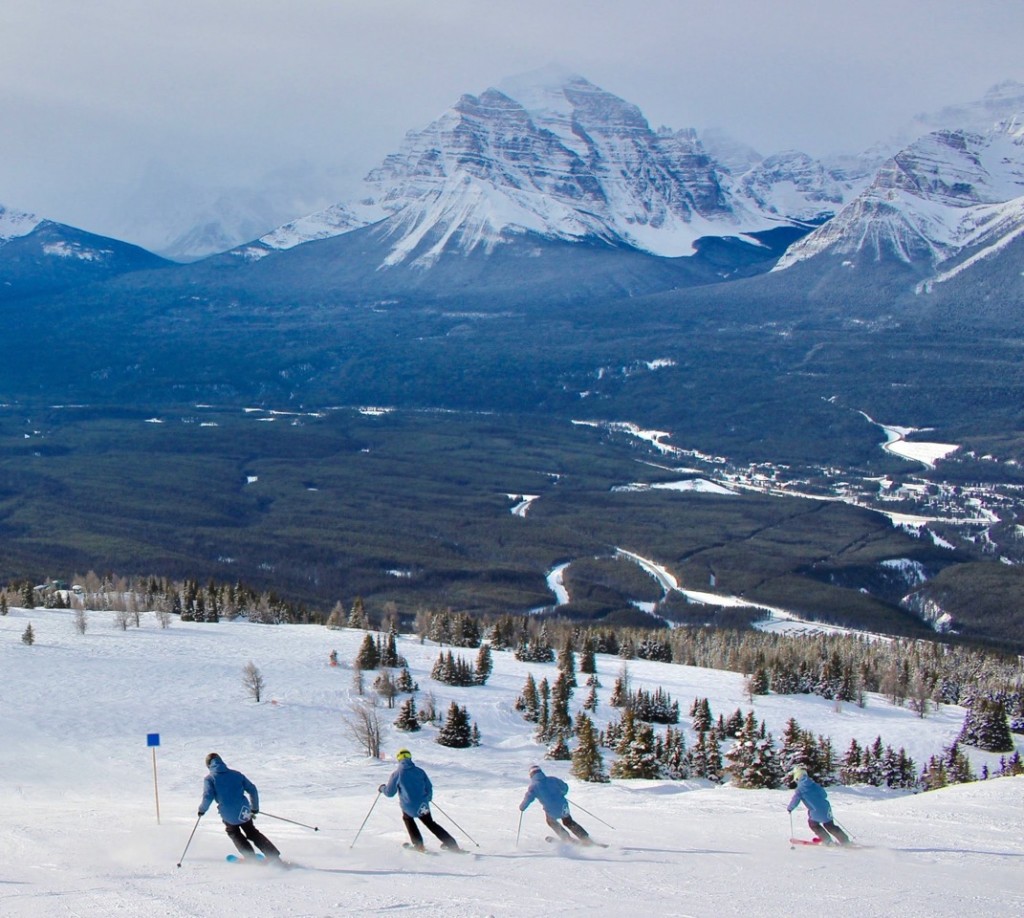 Exploring Banff
When we weren't training, we had our weekends to explore Banff or Lake Louise further by ourselves. As a Basecamp crew we would go on walks around Banff, taking it its beauty, by strolling up Tunnel Mountain or gazing at Mt Rundle from across the Vermillion Lakes. There were also events on in town which we attended, including a rail jam at the train station which inspired us all to become park rats and motivation to pass our park certification in the final week. Furthermore, there was community yoga held on Tuesdays which most Basecampers' loved to attend, which was followed by delicious tacos at Magpie and Stump with their Taco Tuesday deal, or if tacos didn't tickle your fancy the $10 steak sandwich at Elk & Oarsman did it for others. Banff is filled with multiple appealing restaurants and bars which all offer great tasty deals weekly, which was ideal for us.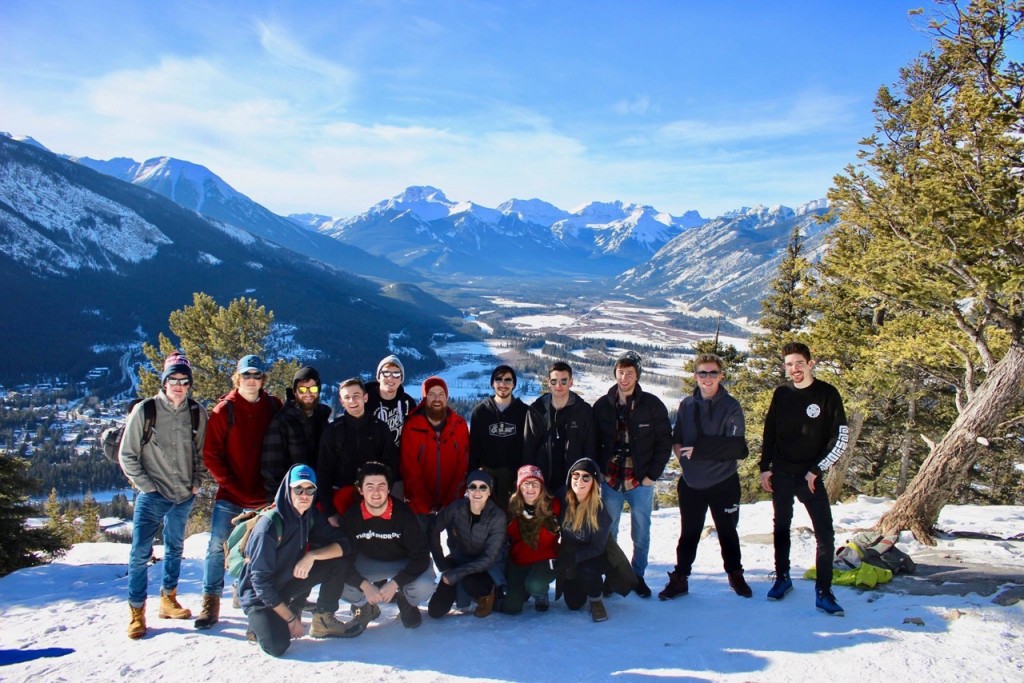 Pizza and Bowling
A restaurant in town called High Rollers, not only served up scrumptious 18 inch pizzas, but once you downed that (and maybe a cheeky beer from the wide selection of 48 they have on tap), the bowling alleys were calling. And I think it's safe to say we should all stick to snow sports with the lack of strikes that were being thrown down. After some failed bowling attempts, we could pop down to a bar called Brunos which was next on the list to belt out some ballads on their karaoke. Some hidden talents were shown, but yet again best we all stick to the snow.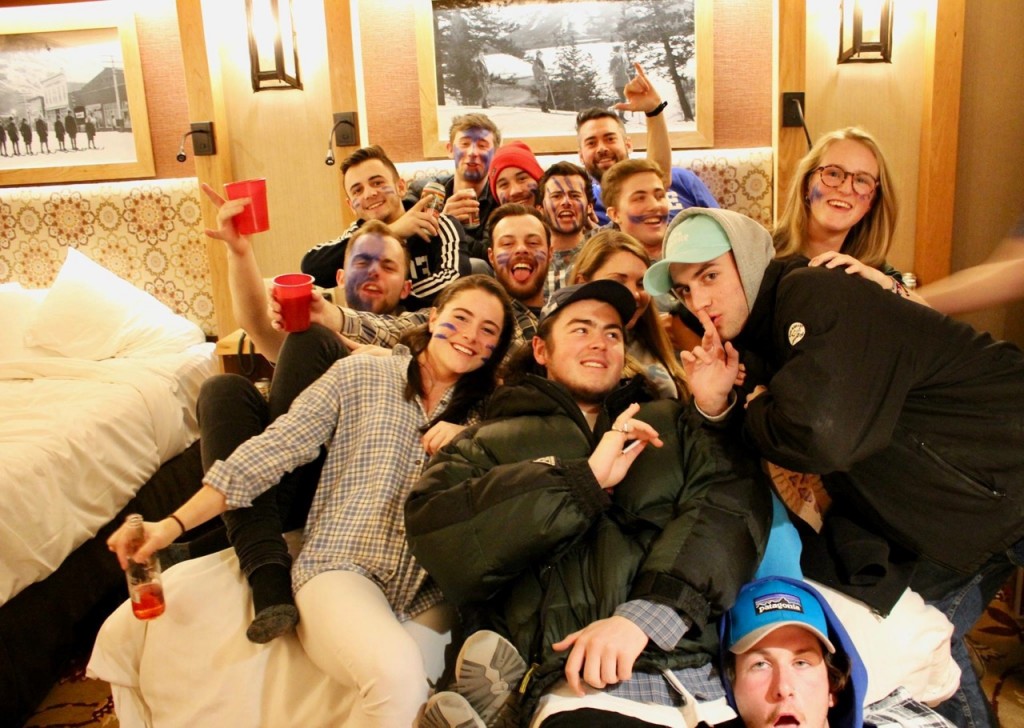 More Adventures
For myself, with Basecamp I also had the opportunity to go; Cat-skiing at Fortress, where we floated on untouched powder; night riding at Mt Norquay, sending it over the jumps and rails in their park; a trip into Calgary to watch an ice hockey game, where the Calgary Flames did not pull through with a win, but I did get to watch my first game of human bowling which was entertaining to say the least; and finally a day trip to Kicking Horse, exploring a new mountain with steep terrain and famous for its champagne powder did not disappoint.
All these extra activities were a great way to bond and share unreal experiences with the other Basecampers.
Living the Dream
I can't thank Basecamp enough for the past 3 months, and putting together such a well organised and incredible experience I will never forget. A huge shout out to Andrew, the resort manager, and Niamh, our Basecamp rep, for adding to the experience by pumping us up each morning, tagging along in our training sessions to get action shots and attending and coordinating fun social events. Both Andrew and Niamh went above and beyond to make each Basecampers' time in Banff the best it could be.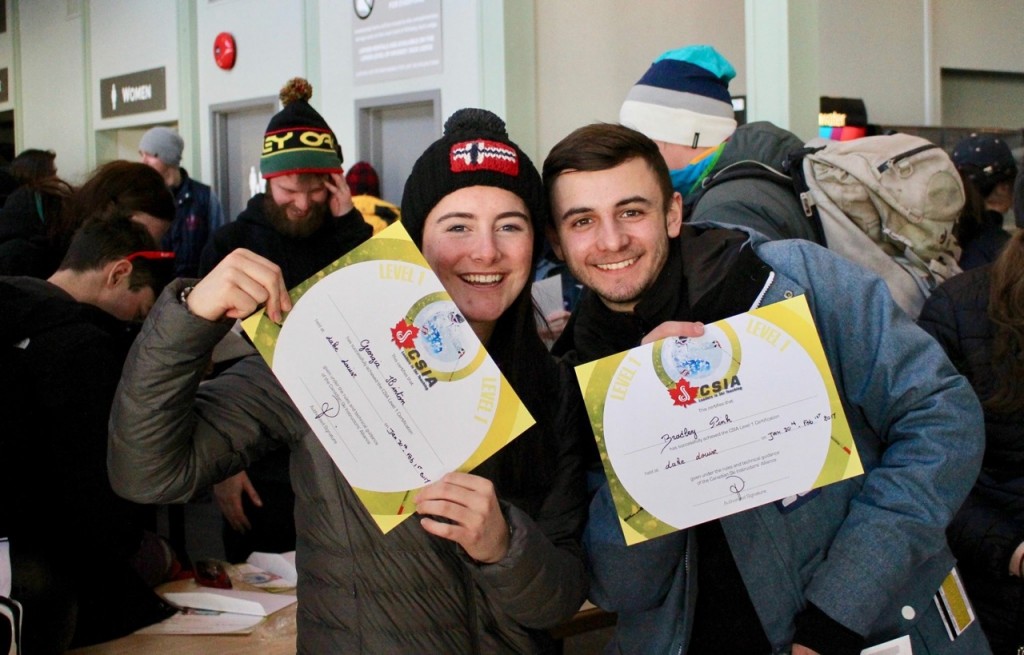 What's next
This course has also given me the opportunity to kick start my career as an instructor, as I have successfully secured a job in Australia for the winter and heading back to Banff to instruct at Lake Louise is almost an automatic yes once they know you were a Basecamper.
So thanks Basecamp for making my time in Banff unforgettable!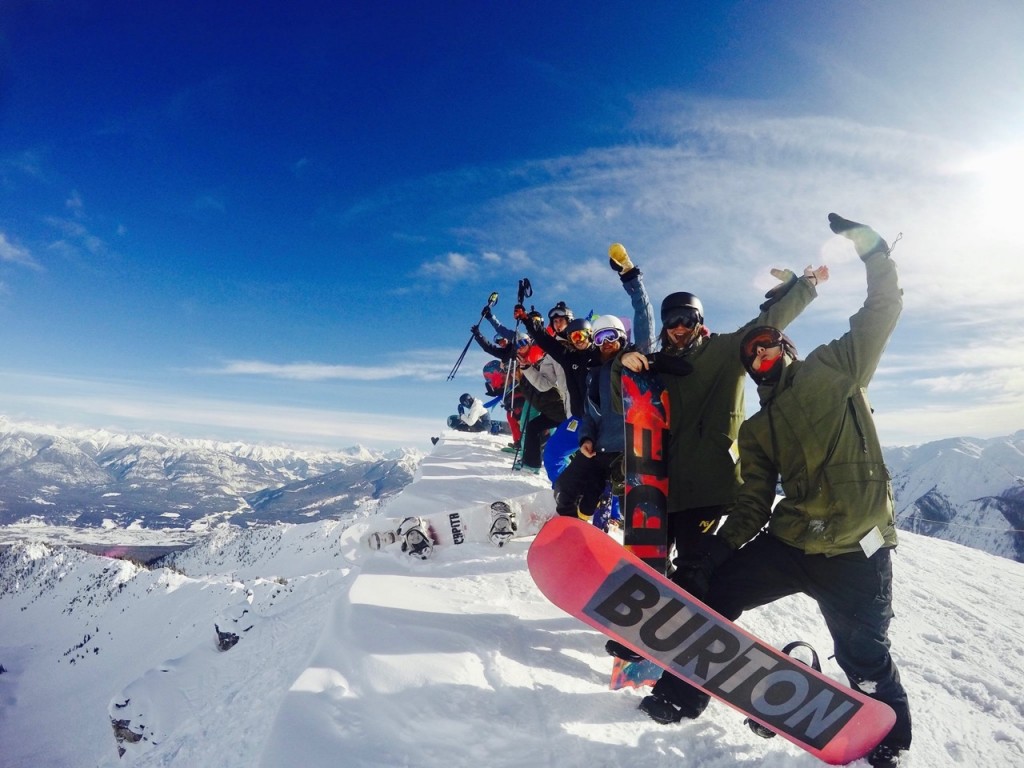 ---
If you are interested in ski or snowboard instructor courses in Banff check out the course page or download a brochure.