How to go skiing 365 days a year – Summer skiing
The best places to get your summer skiing fix – How to ski 365 days of the year
It is about 208 days between the end and the beginning of the winter season in the Alps. That means summer accounts for 57% of the year that we can't go skiing… or does it?
If you're dedicated enough and not just a piste muncher there is loads of ways to chase the snow all year round 365 days.
Summer Skiing in Europe
Most European resorts close their lifts during the last week of April except the ones with glaciers which will stay open longer allowing you to ski will into the spring. Zermatt offers skiing 356 days a year while others will be open for shorter periods.
Most glacier resorts offer casual skiing but also focus on race training as well as building some serious parks where you will find pro-rider doing circuits.
There is also the opportunity to go skiing in resorts in the home of skiing, Norway. There are 3 resorts that open specifically for the summer and offer some dramatic views and very different skiing experience.

Europe Summer Skiing Dates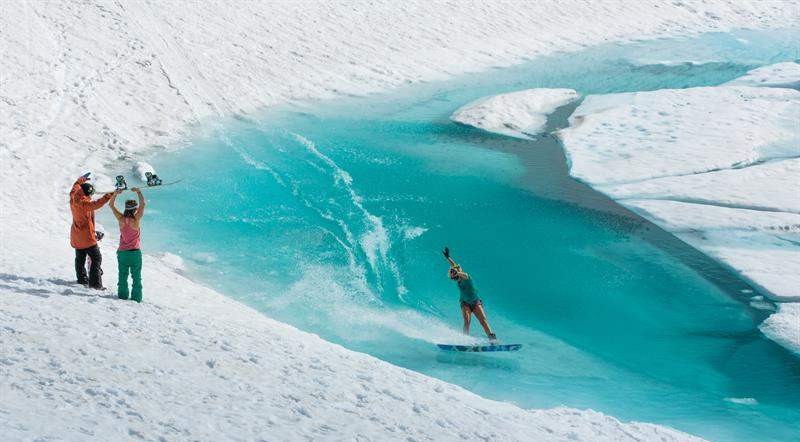 Hintertux, Austria – All Year Round
Kaprun, Austria – April to October
Stubai, Austria – Closed June to September
Tignes – June to August
Val d'Isere – June/July – Depending on snow conditions
Cervinia, Italy – June to September
Zermatt, Switzerland – All Year Round
Sass Fee, Switzerland – July to October
Galdhøpiggen Sommerskisenter, Norway – April to September
Stryn Sommerski, Norway – June to July
Fonna Glacier Ski Resort, Norway – May to October
Summer Skiing in the UK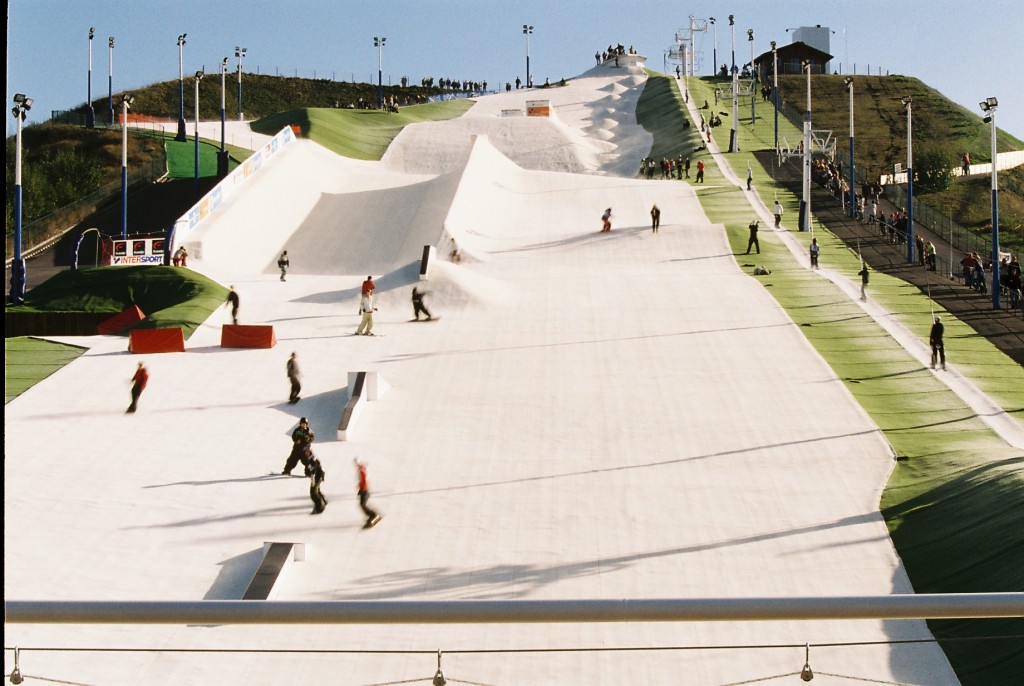 If you can't face leaving the UK or are in between seasons then you can alway head to your nearest indoor or dry slope. In the UK you are never more than 2 hours away from a slope and most are open all year round.
If you're planning a long stay you may want to get a pass – A month long pass at The Snow Center is about £135 or a dry slope season ticket starts at £160.
If you are really keen to stay in the UK and ski every day you can follow in the footsteps of Helen Rennie who in 2010 skied in Scotland every month over a year. "standing in a pair of light trousers and a light top in the basking sun skiing on a snow patch has its own merits. It's a different kind of pleasure."
Skiing in the Southern Hemisphere
When the winter is over in the North we head South where the season kicks off as early as June and goes all the way through until the end of October.
Skiing in New Zealand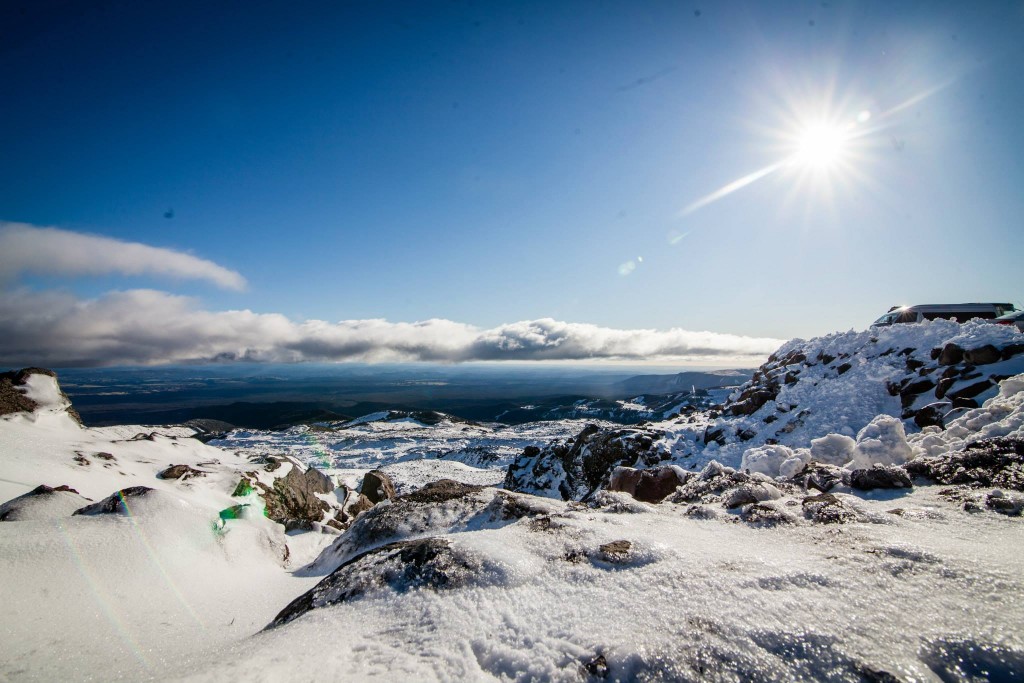 NZ is home to 56 ski fields that are spread across the North and the South islands. We base our  New Zealand courses in the biggest ski, Mt Ruapehu, located on the North Island as it has the best snow record and the longest season.
The more famous resorts such as Treble Cone and Mount Hutt are located on the South Island but have shorter seasons. And each has a variety of terrain.
All ski fields in NZ are just ski areas and have no accommodation on the mountain with everyone commuting from nearby towns each day.
Skiing in Australia

Due to the more gentle topography, resorts in Australia are a bit more like the European resorts and have towns alongside the ski areas. The main resorts are Perisher, Thredbo and Mt Buller and are found in the NSW and Victoria states.
The biggest resort is Perisher with 47 lifts with a season that starts in June and runs until October and boasts an annual snow depth of 1.8m. Skiing in Aus is a great an experience and well worth spending the season there if you can.
Skiing in Chile & Argentina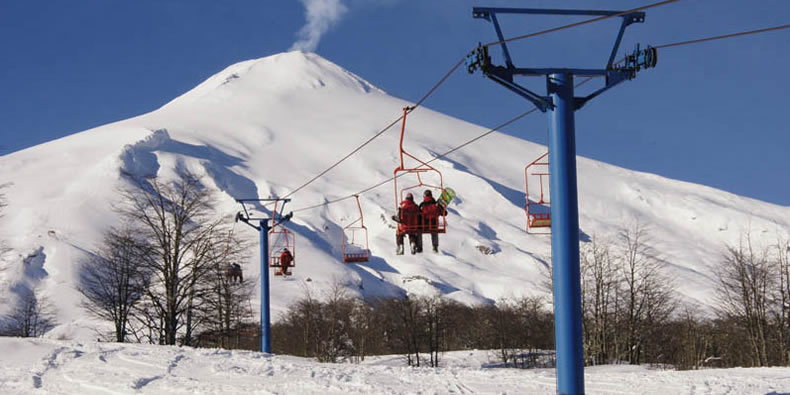 South America is home to some superb skiing in dramatic landscapes and cultures that makes it feel like a true adventure. The resorts are a mixed bag in terms of infrastructure, the Valle Nevado is modern and feels like a European area and offers great off piste and marked runs.
Further south and located on a smouldering volcano is the ski resort of. Here you will find a resort full of charm and an impressive annual snowfall. The lift system looks a bit antiquated but that is part of the fun.
The season is from June to October.
Skiing in South Africa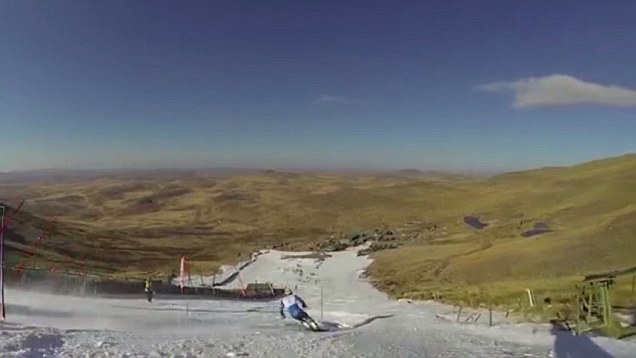 South Africa is better know for surf trips than ski trips and with only 3 resorts there maybe a reason for it. The ski area near Cape Town requires you to join the club and take part in the initiation of 3-day volunteering… eg carrying heavy stuff up a mountain.
There is another option and that is the Tiffindell ski resort near Durban and has been called the worst ski resort in the world. This is possibly because it never snows. The one run is covered entirely in artificial snow and last saw a natural snowflake in 2014.
Skiing in Antarctica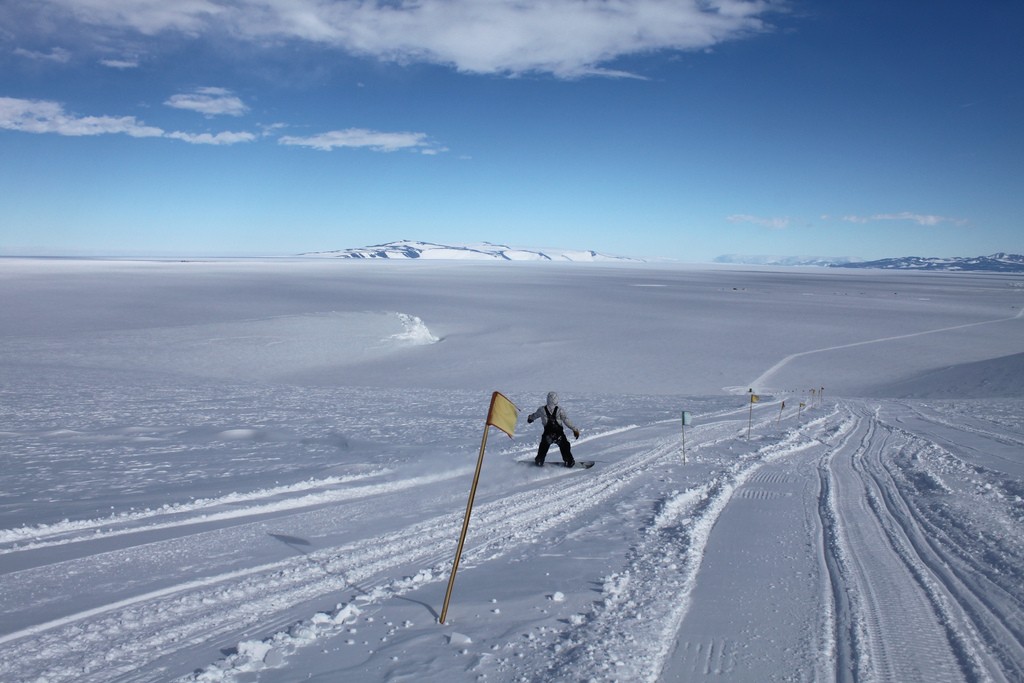 You would have thought that the one place you definitely go skiing all year round would be Antarctica. The trouble is that when it is our summer it is the Arctic winter and that mean 24 hour darkness and -40°.
On top of that accommodation is at a premium and scientists don't like giving up their beds for snowboarders. You can go on yacht and backcountry skiing expeditions in the Arctic summer but it is cheaper to work as a chalet host in Méribel.
Skiing in Canada Starts Early
It seems that you can find an open ski resort up until October but that leaves November empty right? Wrong! Over in Canada, the season gets underway as early as the first week of November.
The ski areas surrounding Banff, Sunshine Village and Lake Louise are some of the first to open and offer the first taste of skiing in the Northern Hem'. And the conditions are usually pretty good. So good that our first course in Lake Louise starts on the 11th of November.
So it is true you can ski every day of the year!
---
If you fancy getting on board with us and going skiing for as long as possible then take a look at our courses in New Zealand and Canada.