How to get out of your ski rut
Are you stuck in a ski rut? – Discover the signs and how to get out of it

At some point, we all fall into a ski rut where we feel as if we aren't improving. It has happened to everyone in the office at one stage and many of our ski pals have ended up at an impasse with their riding.
It can happen at any point during your skiing lifetime, you may haven't even noticed it and it may not even bother you, but it will hold you back. The rut can affect beginner, intermediate and advanced skiers.
If you think this might be you read on as we are going to look at what it feels like when your ski progression stalls, how you can tell if your technique has plateaued and what you can do to get back on track.
What does being in a ski rut feel like?
If you take skiing seriously it may be that you feel frustrated that you're not improving and you're getting left behind by your peers, both technically and geographically. This can lead to a serious lack of confidence and stop you taking on rewarding challenges that you are more than capable of.
Maybe you have been skiing for years but you don't enjoy it as much as you did and secretly you don't look forward to your next trip as much as you once did. The worst case scenario is that the whole experience feels a bit "meh".
Skiing can feel scary at times and in many ways that is the point of skiing, it is an extreme sport after all! But the mild feeling of terror should be accompanied by the sensation of being in control. Finding yourself in a situation on the mountain where you are asking "What am I doing here?" while in tears isn't fun.
So if you feel envious of others ability, frustrated with your style, terrified of an easy challenge or even a bit despondent when you go skiing it might be that you are in a bit of a rut.
How to tell if you are in a ski rut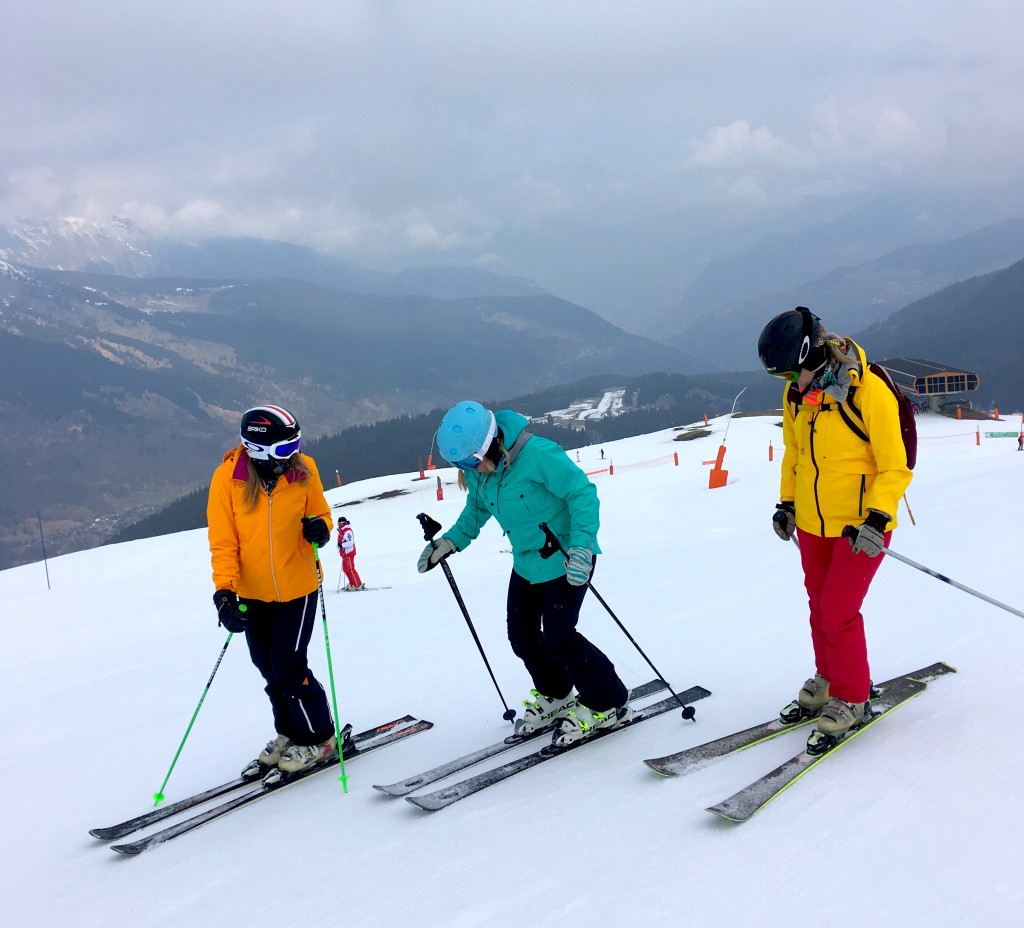 There are ways to spot if your skiing has become humdrum and you are in an uninspiring groove.
• You put in the minimum effort when skiing
• When skiing you avoid any sort of challenge
• Your skiing and technique is inconsistent
• Long lunches and early aprés are the norm not the exception
• There are too many perceived negatives like boots, queues, chairlifts, other skiers
• Lack of confidence
• Do you find yourself constantly making excuses to your ski friends?
• YOU ARE JUST NOT ENJOYING IT
You only need to be ticking a few of these boxes to know you're in a ski rut. Don't leave it too long to do something about as you might end up abandoning one of the best sports in the world.
"For while I was just going through the motions of going skiing, which is stupid as was spending a huge amount of money on something that I didn't currently enjoy but had done in the past. Once I realised I wasn't improving I  did something about it. Now I am back in love with skiing" – Fran
How to get out of a ski rut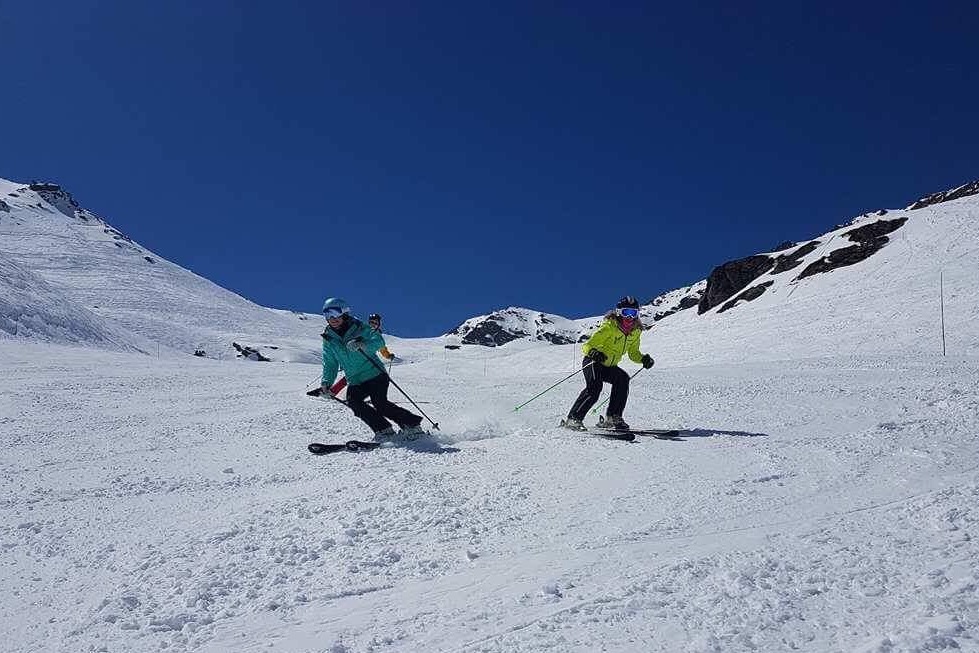 As we all know the first thing about getting out of a ski rut is admitting you are in one. Once you have admitted this to yourself you can do something about it.
The key is to regain your confidence, passion and enjoy the mountain to the best of your ability!
Go on a ski performance course

One way to stop the rot is to immerse yourself in week-long course away from your normal ski crew. We run a variety of performance courses like our Girls Ski Camp that is designed to give skiers of all levels a boost and help them take their riding to the next level supported by a non-judgemental group of like-minded people.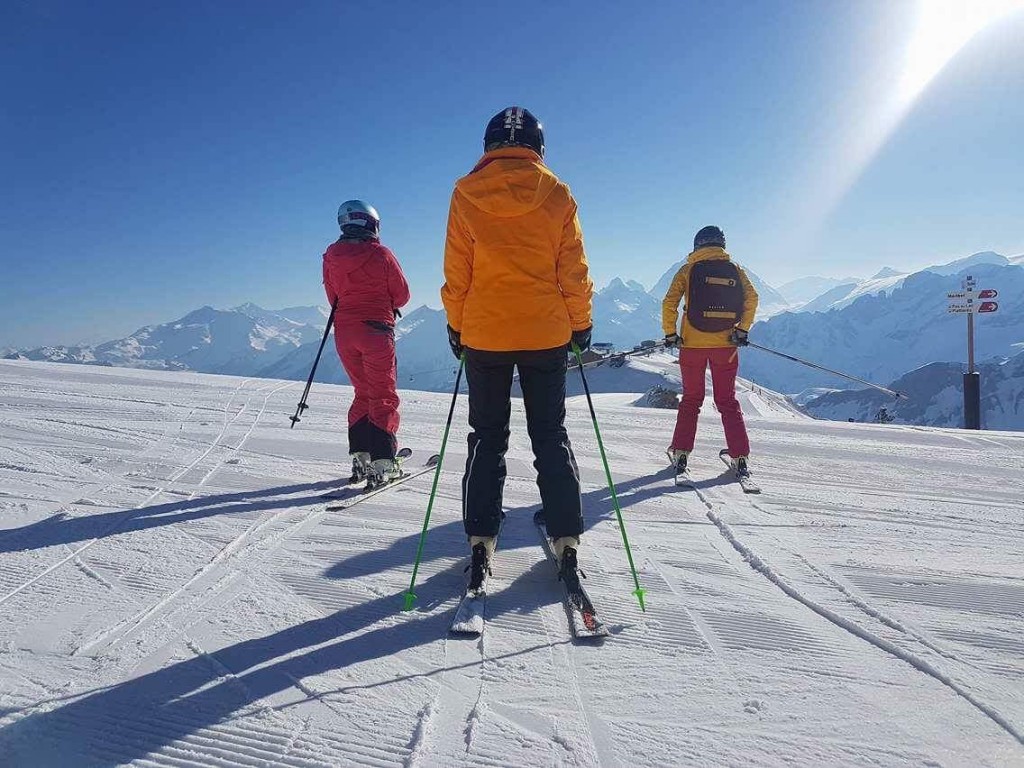 Go back to ski school
Having a few lessons will help you identify the areas that you can work on to break the cycle of lacklustre skiing you may have found yourself in.
Get fit
Skiing takes up a lot of energy and works your muscles hard. To make the most of your mountain time it is a good idea to be as fit as possible. A fit can skier will have better balance and be able to ski for longer giving them more piste miles and time to improve. Always plan to be fit and ready before your hit the slopes.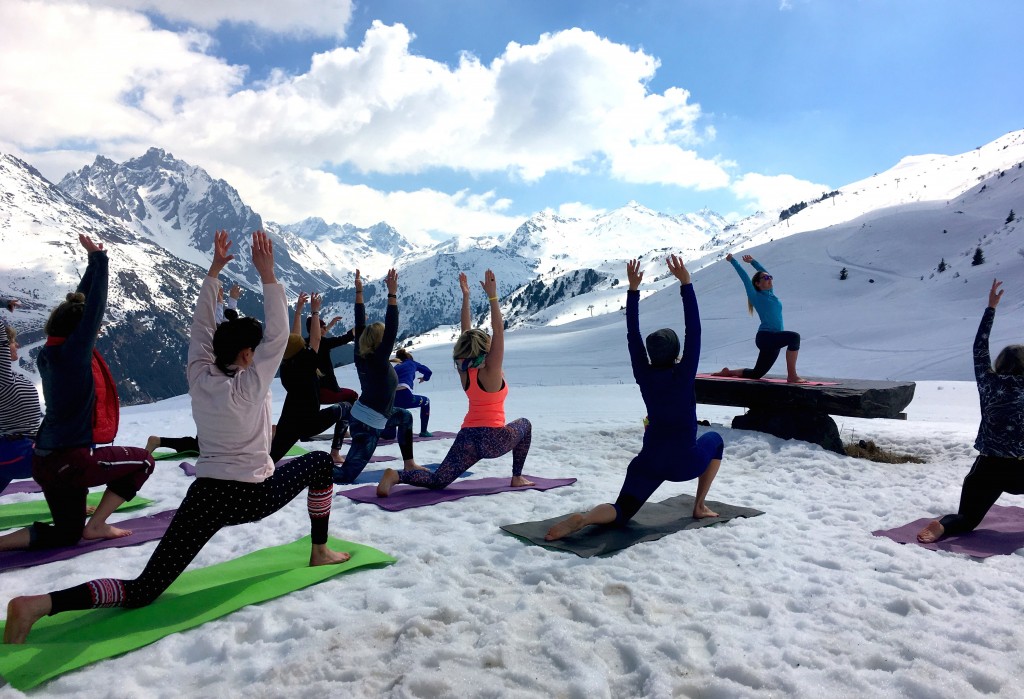 Go shopping for some new kit
Retail therapy works. It is even better when you are shopping for something that will help you improve. Warm ski wear, quality socks, fitted ski boots and suitable skis will not only make you feel better but will improve your skiing.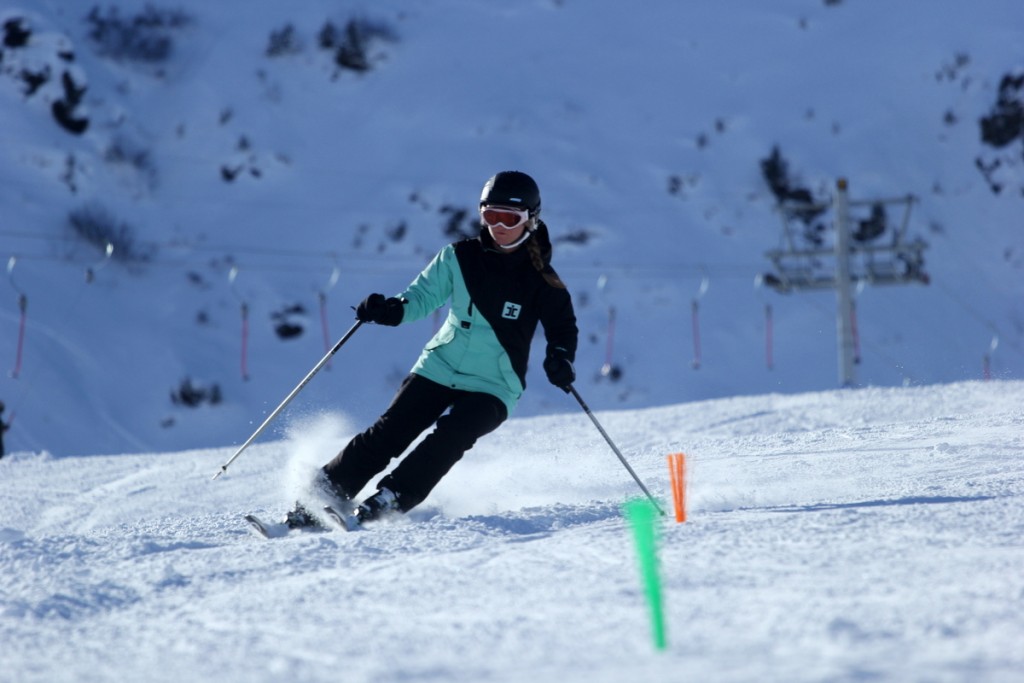 Video Yourself
If none of the above rocks your boat then maybe you could get one of your ski biddies to video you and you can sit down and work out where you are going wrong with the help of some online guides.
The key things are to make a positive change that helps to boost your confidence, improve your riding and maintain your enjoyment of skiing.
---
2018 Basecamp courses to improve your skiing.
GIRLS SKI CAMP – 1 WEEK – 1ST APR – 8TH APR 2018 – MERIBEL , FRANCE : From £1295 A week of girl's all mountain ski training with top coaching and great company! With Team GB skier Emily Sarsfield 
SKI FREESTYLE PARK CERTIFICATION COURSE – 1 WEEK – 17TH MAR – 24TH MAR 2018 – LAKE LOUISE, CANADA : From £1195 – Improve your freestyle skills in the world-class Lake Louise park!
What is a Performance Course? from Ticket to Ride Group on Vimeo.