How to be a ski instructor – In a year
Find out how to be a ski instructor in a year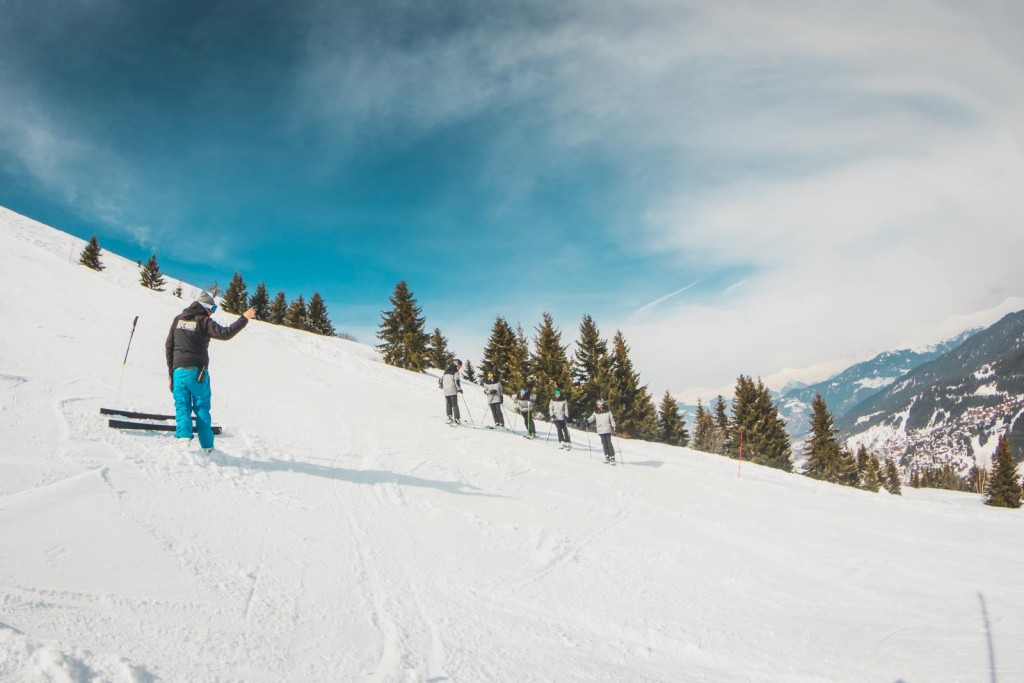 Becoming a ski or snowboard instructor takes time and dedication. To be the ultimate ski instructor at the highest level can take many years and tonnes of hard work.
But you could be teaching and earning within a year of starting your career working as a Level 2 snowsports instructor.
What you need to know is which path to take and where you can work. There are three classic routes to follow and that all depends on when you want to start training and how hungry you are for a taste of the lifestyle.
What ski and snowboard instructor qualifications mean
We train our instructors in the following qualification systems from Britain, Canada and New Zealand – BASI, CSIA/CASI,  NZSIA/SBINZ – Which are all part of the International Ski Instructors Association (ISIA).
Level 1 – Holder can teach the novice or intermediate skiers on dry and indoor slopes or in the mountains under supervision from a level 2 instructor. Must complete 35 hours of teaching after the course.
Level 2 – Holder can teach in a mountain environment on marked piste runs. A further 35 hours of teaching is required to fulfil the criteria.
Level 3 – Holder can work as instructor full time in an international ski school. You will need to have completed 200 hours of instructing and a second Level 1 discipline.
For more information on teaching in France try this article
Be a ski instructor in a year – The New Zealand Journey
Ticket To Ride – Mt Ruapehu Tour from Ticket to Ride Group on Vimeo.
Start Date: July
If you are looking to get into instructing straight out of school and don't want to miss a moment you might look to book a ticket Down Under and head to New Zealand to start your adventure.
Courses start in July and if you get your head down you can pass your level 2 by the end of September.
If you are based on the North Island near Mt Ruapehu it will give you plenty of time to get some teaching hours in before the season ends in October. You could even jump on our new apprenticeship course designed for this very reason.
A summer start will also give ample opportunities to search for work in the Northern Hemisphere at resorts in The States, Canada, Europe or even Asia before you return to the South in June!
See all our New Zealand instructor courses 
Be a ski instructor in a year – The Canadian Journey
Ticket To Ride – Mt Ruapehu Tour from Ticket to Ride Group on Vimeo.
" width="800″ height="512″ />
Start Date: November
Summer at home is a magical time full of surf trips, festivals and lazy sunny days, so you will be forgiven if you wanted one last fling before stepping into your ski boots. If this is you then the Canadian Journey could be for you.
Many of Canada's ski resorts have longer season compared to their European counterparts. It is for that reason it makes the perfect place to start your instructing pathway.
If arrive in resort early before the year ends you could squeeze in a Level 1 course and bag your 35 hours before a Level 2 starts.
The great thing about this path is many Canadian resorts use instructor courses like ours to recruit for their ski school to fill positions the rest of the season or for next year.
Once the next winters employment is secured you can spend time planning the summer's adventure. What will you do? Work at a UK ski centre, be an instructor in Argentina or train as
surf coach.
If you want to be a ski instructor in Canada don't forget to apply for a working visa! 
See all our Canadian instructor courses
Be a ski instructor in a year – The European Journey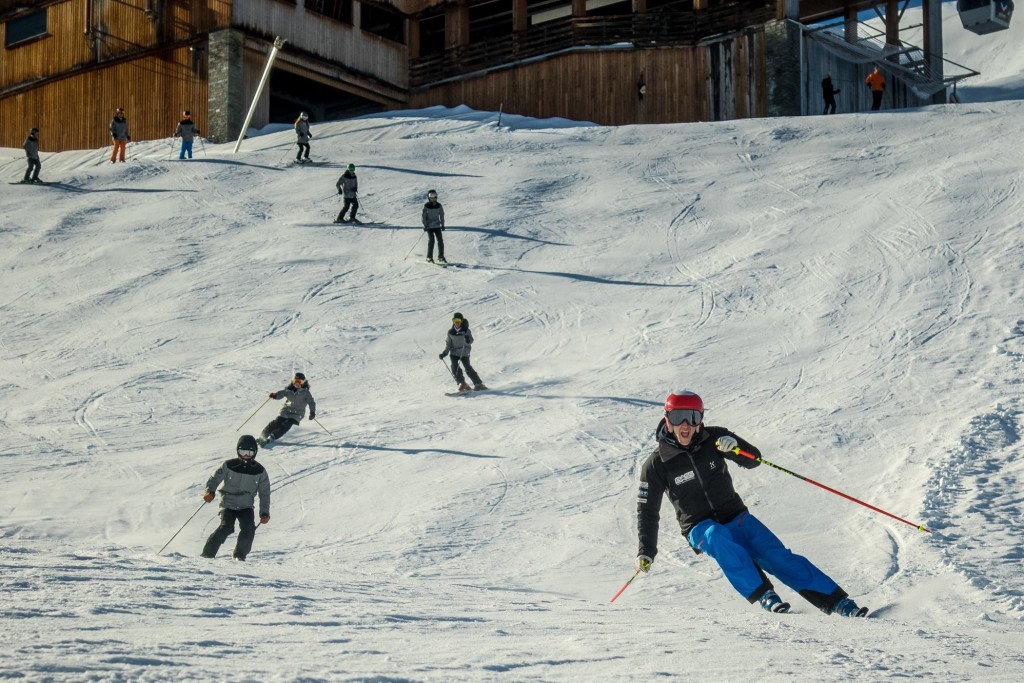 Ticket To Ride – Mt Ruapehu Tour from Ticket to Ride Group on Vimeo.
" width="800″ height="534″ />
Start Date: January
If you live in the UK and are a skier or snowboarder you probably have wonderful memories of ski trips to the Alps. We do and that is why chose our favourite, Meribel, to set up our European winter base.
The majority of courses get underway in January and run for 14 weeks allowing you to get a BASI Level 1 & 2 qualification by April.
Once qualified you can look for work in the UK on dry or indoor slopes and get the mandatory 35 hours signed off and start applying for jobs the following season. Many newly qualified BASI instructors get jobs in Asia on the slopes of Japan and China.
If you are looking to work your way through the 200 hours required to start your Level 3 training you should look for work at the bottom of the globe and your local UK slope to help make the target. You can then book yourself on to a L3 course starting in January
See all of our Meribel instructor courses 
A helpful list of companies to apply for ski and snowboard instructor jobs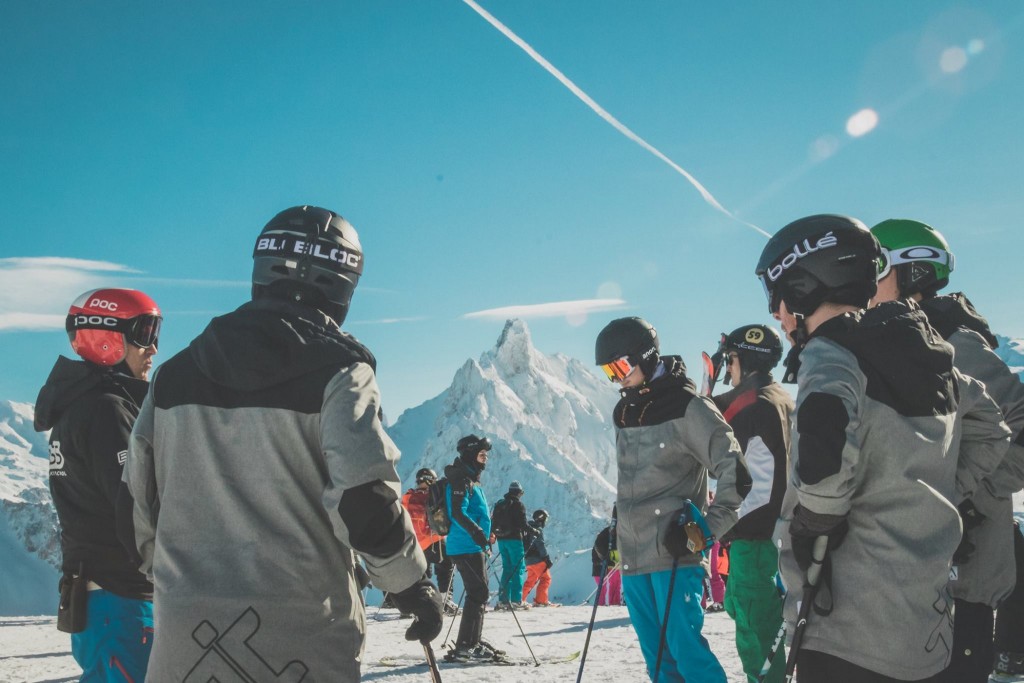 Canada Ski & Snowboard Instructor Jobs
Lake Louise ** Don't forget anyone compleating a Level 2 with us automatically gets an interview with the Lake Louise Ski Shcool
Mt.Norquay
Sunshine Village
Vail Resorts
New Zealand  Ski & Snowboard Instructor Jobs
Mt Ruapehu
Coronet Peak
The Remarkables
Mt Hutt
European & UK Ski & Snowboard Instructor Jobs
BASI Jobs Board
Interski, Aosta Valley
Birmingham
Milton Keynes and Castleford
Asia Ski Jobs
---