All you need to know about skiing at altitude
Skiing at altitude: The facts
When choosing a ski resort for your holiday or winter season there is one factor that we all consider and that is altitude. The height of a resort or ski area can have a big impact on more than just the snow conditions.
Does altitude matter?
The answer to this is yes!
Altitude doesn't always guarantee more snowfall and there are many low lying resorts that receive more snow than their taller counterparts. But the key thing, especially in the lower latitude resorts, is the low temperatures that come with height.
Despite being taught at school that hot air rises you get cooler temperatures higher up the mountain. This is down to lower air pressure at altitude which helps keep the temperature cooler ensuring that the snow stays around longer. Which if you're a seasonnaire is great… who doesn't want the season to end?
It also matters when you are considering where to stay on the mountain. Ski season are short and a ski holiday is even shorter so every minute on the slopes is precious. Always try and choose accommodation that is high up the mountain and close to the slopes.
Our base in Meribel is at 1450m in the main town, we chose this because of the access to the mountain it gives us. Our accom is close to the main ski lift hub and because of the height, we can always ski back close to our home. We could have chosen cheaper accommodation further down the mountain but then we could have been faced with a 30 min commute plus the eternal search for parking!
Highest skiing in the world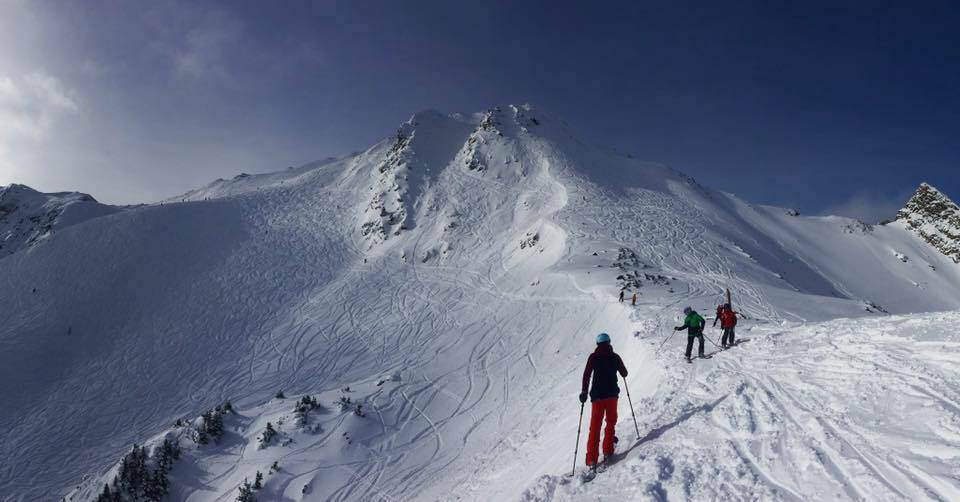 The highest ski resort in Europe is Val Thorens, located next door to us in the 3 Valleys at 2300m. 85% of the area is over 1800m and the highest run starts at 3230 meters.
The highest ski lift in Europe can be found in the resort of Zermatt in Switzerland at 3,899 m. Other resorts in Europe with runs over 3500m are Saas-Fee, Mt. Elbrus in Russia, Chamonix and Les 2 Alpes. The glacier in Tignes is just under at 3456m.
In the USA the award goes to Breckenridge with a top altitude of 3914m. Over in Canada, Lake Louise and sister resort Sunshine Valley take the top 2 spots at 2700m. Although this doesn't seem as impressive the longitudinal location comes into play giving them some of the longest seasons in the world to make the most of the 1000m of vertical!
China's Jade Dragon Snow Mountain claims the highest lift and piste in the world at 4700m, however, altitude doesn't automatically mean loads of skiing, the runs total just 1km which is smaller than the world's biggest indoor ski slope, also in China.
Australasia's highest resort is on the North Island of New Zealand. Mt Ruapehu is far away from the crowded peaks of the South Island and the lifts reach 2322. That is nearly 300m more that Thredbo in Australia!
FURTHER READING – 12 REASONS TO DO A SEASON IN MERIBEL
Altitude Facts
•The highest point on earth is Mt Everest at 8848m. In 2002 Davo Karničar was the first person to ski from the top without removing his skis
•It is not possible to get altitude sickness in the UK
•For every 1500m of altitude you can hit a golf ball up to 10% further
•The opposite of altitude is depth
Altitude sickness – What is it and how to avoid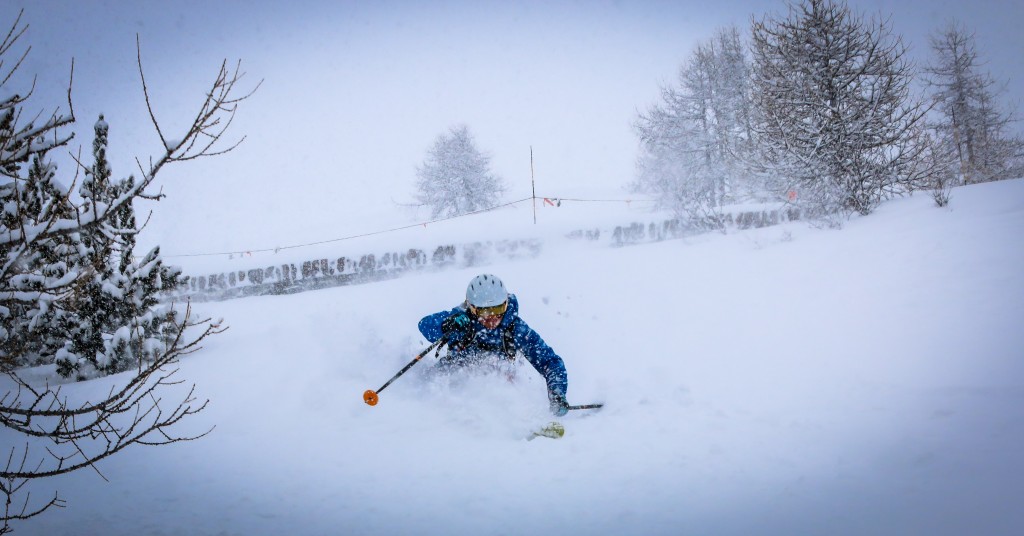 Altitude sickness or AMS (acute mountain sickness) is caused by the lower levels of oxygen found in the air especially when over 3000m. The low levels of oxygen mean that you are receiving less O2 than your body needs to function.
To compensate you will naturally breath more rapidly and in general, your body will need to work harder this can also lead to rapid dehydration. Other symptoms are tiredness, nausea, headaches and vomiting.
To prevent AMS you should drink plenty of water, take time to acclimatise to different heights slowly and avoid things that can cause dehydration such as alcohol, smoking and strenuous exercise.
Training at Altitude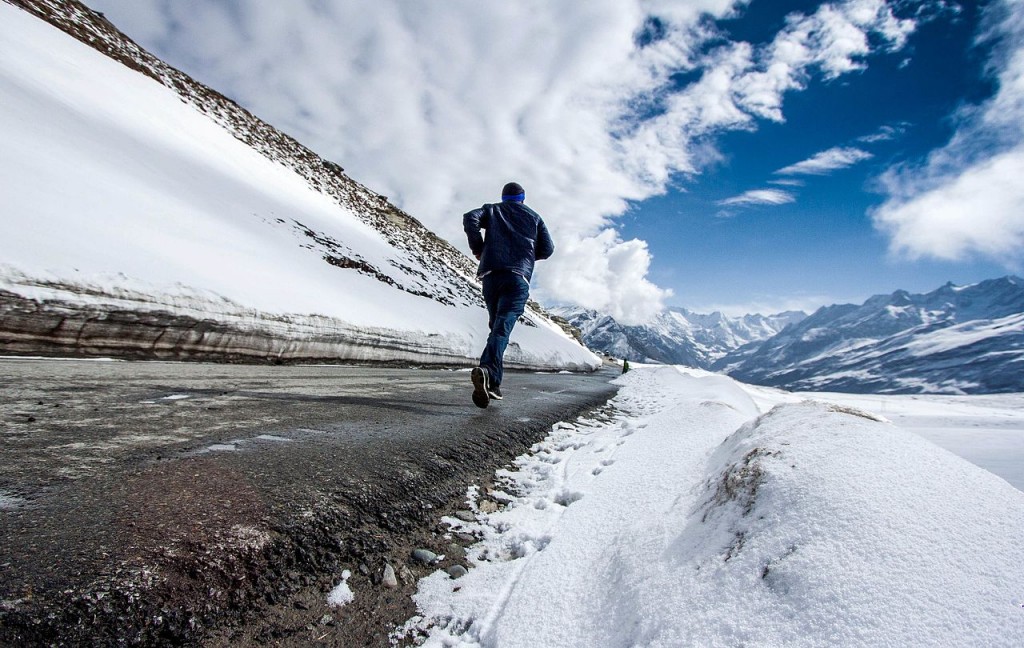 Many of the world's top athletes choose to train in high altitude areas. The reason for this is the lack of oxygen as prolonged exposure will cause the body to produce an increased amount of red blood cells.
Red blood cells carry oxygen around the body. More oxygen being transported allow your muscles to work harder and stronger for longer once back down at sea level. It can be up to two weeks until levels return to normal.
---
If you want to make sure you base yourself in the best locations for your winter season then check out our Ski and Snowboard instructor and performance courses based in Meribel Town.
BC Ski Freestyle Courses from Ticket to Ride Group on Vimeo.