7 Perks of Being a Ski Instructor
All the perks you get when you become a ski instructor
Once you have qualified as an instructor you are on the road to living the ultimate lifestyle full of unlimited skiing, amazing adventures and some of the best perks any job has to offer.
When we talk perks we aren't referring to free stationery and a Christmas party, we are talking about lift passes,  unlimited riding and serious job satisfaction.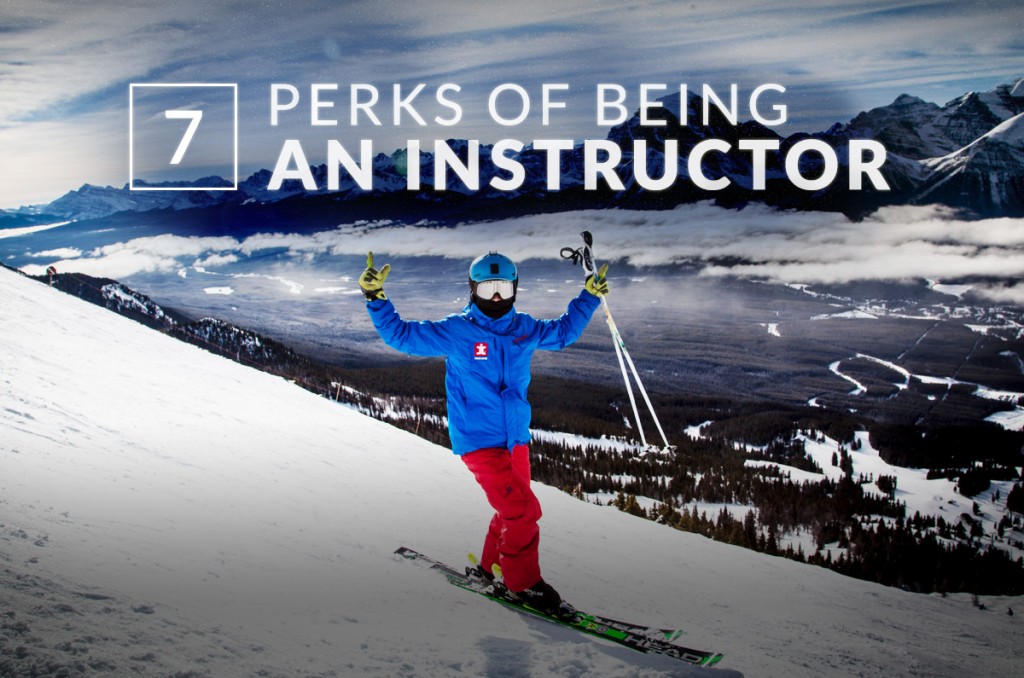 1. Ski all day every day
Once you have qualified as an instructor it becomes your job to be on the slopes every day, all season long.
From the moment the lifts open you will be teaching lessons, practising in the park, going on epic dawn hikes with your ski instructor buddies, playing at your nearest snow dome, having long mountain lunches, blasting down powder fields, sitting on chairlifts and generally living the life to the max.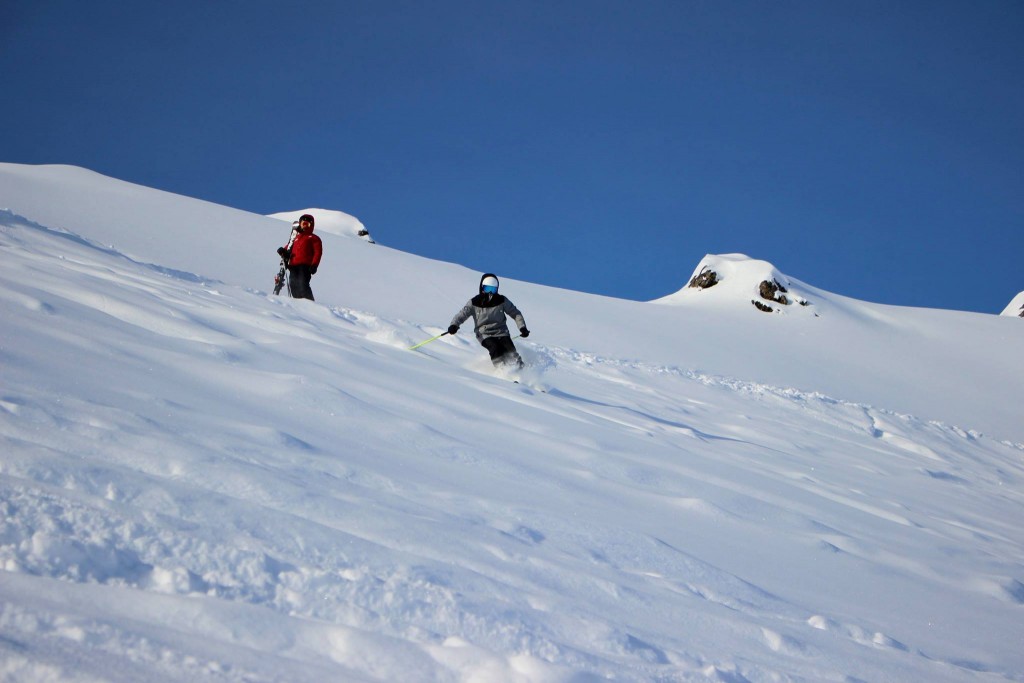 2. Free Lift Pass / Ski Trips
One of the most expensive things you have to buy each year in the mountains is a lift pass. A Meribel season pass will cost over €1000 or a Banff pass could set you back $1500. The only way to avoid paying for one is to own the ski resort, become a ski instructor or a seasonnaire.
As you probably don't have a billion pounds to spend on a ski resort and teaching is preferable to cleaning toilets, being a ski instructor is your best option.
If you decide that you don't want to be a full-time instructor and would rather carve a different career path there are still opportunities for you to instruct and go skiing.
There are many UK and international companies that seek out instructors for peak and one-off trips. A nice example of this is Interski a tour op that specialises in ski trips for school groups.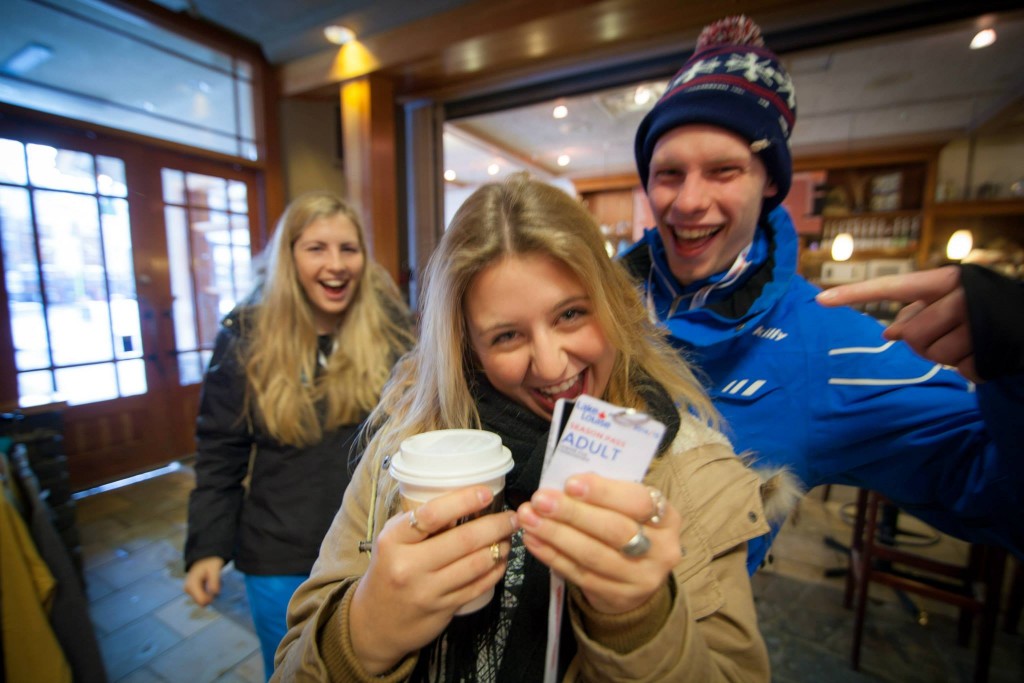 3. Uniform
From the red of the ESF and Lake Louise Ski School to the grey & black of the Basecamp team, there is something undeniably cool about a ski uniform.
When you put on your uniform people will look up to you and be in awe of your dedication to a sport we all love.  The ski instructors uniform is an iconic part of the mountain experience and it is instructors that inspire the next generation of skiers.
With a great uniform come great responsibility.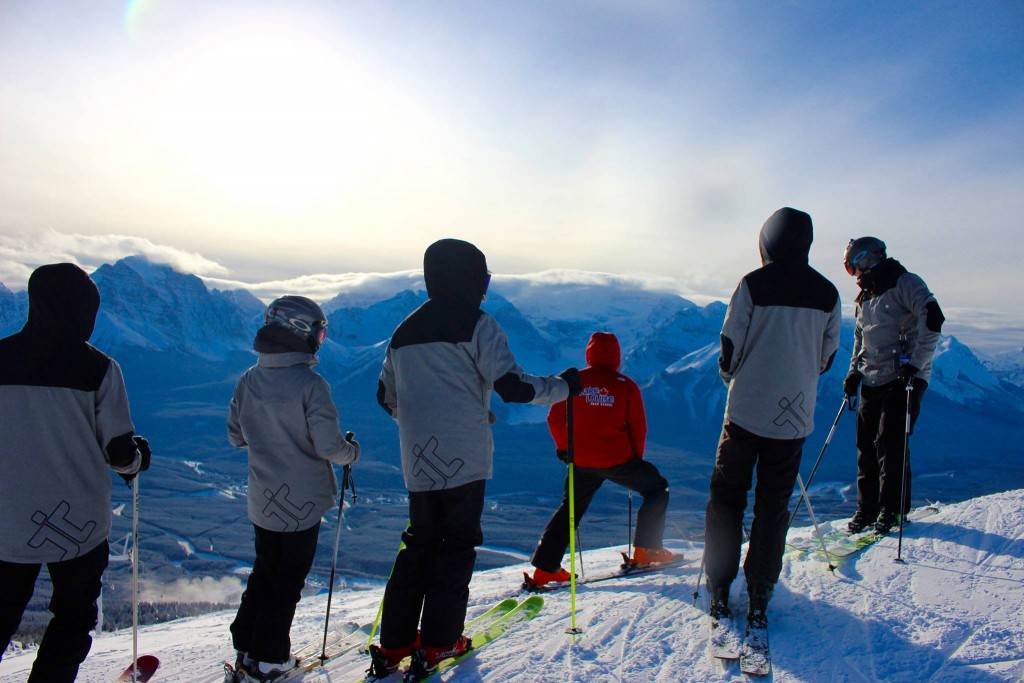 Further reading :
HOW TO BE A SKI INSTRUCTOR – IN A YEAR
BECOME A SKI INSTRUCTOR IN NEW ZEALAND THIS SUMMER!
BASI INSTRUCTOR QUALIFICATIONS NOW EQUIVALENT TO A-LEVEL
4. Instant Respect
We all know that respect needs to be earned. By becoming a ski instructor there is a certain level of instant respect and by demonstrating your skills on the mountain, passing on your knowledge and earning trust that respect will grow.
There aren't many jobs that command mutual respect from every walk of life.  When people venture on their annual ski holiday they all look at ski instructors with esteem, from high powered bankers, estate agents to bus drivers, all will hold you in high regard.
#BCMeribel – Ski instructor courses in Méribel – TTRGroup
5. Free Stuff and Discounts
Everyone's favorite thing is getting free stuff or money off. Once you become a ski instructor you start to get discount in every shop in resort and even better, if you are in your uniform you won't even have to ask (n.b. this doesn't work back in the UK in your local village shop!).
The discount you can get varies from 10% to half price and you will get it on everything from that essential purchase of a pair of back-up powder skies to a glass of beer. In return, you are expected to say that X is the best shop/pub in town.
The free stuff you could get might be a free lunch from restaurants for taking your class there, your students may buy you a drink or two and hire shops will give you a free wax and edge.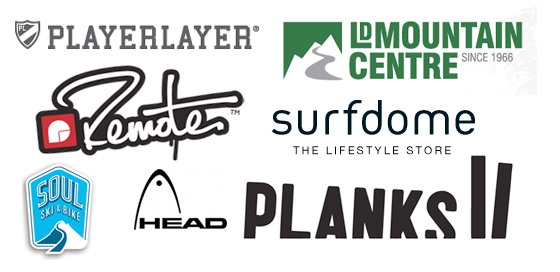 6. Good Pay
Like most jobs, you start at the bottom with pay to match.  This soon grows as you become more qualified and experienced. You will definitely be getting better pay than most people working for a ski tour operator you will also get more time on the slopes than them.
A newly qualified instructor can expect to earn between £11 and £14 per hour. An experienced Level 4 instructor can command over £20 an hour in most countries and in France and Switzerland it is possible to have an hourly rate that exceeds £35.
As a skilled instructor, that has bags of charm, you can also expect some good tips from your clients at the end of the week.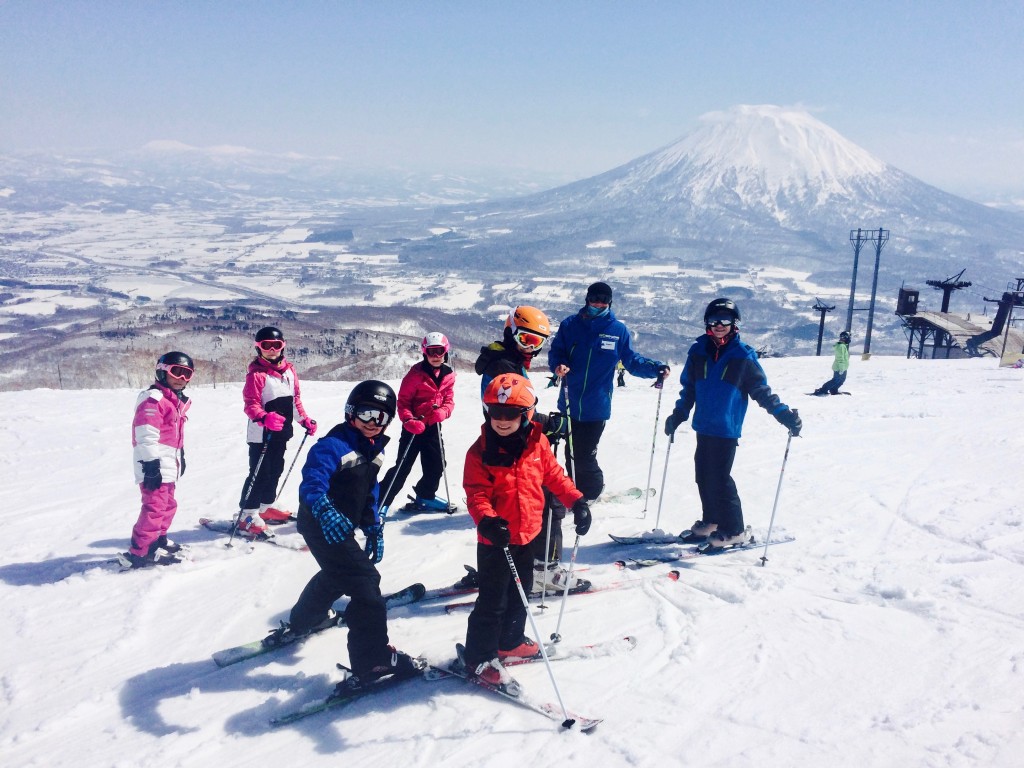 7. Feel Good Factor
Perks don't need to be superficial or physical they can come in the form or emotional welbeing. Teaching others to ski will give you immense job satisfaction especially when it comes to watching your students progress and improve.
There is also the effect working outside on the slopes in the freshest air in on the planet can have on your mental happiness and your bodies fitness.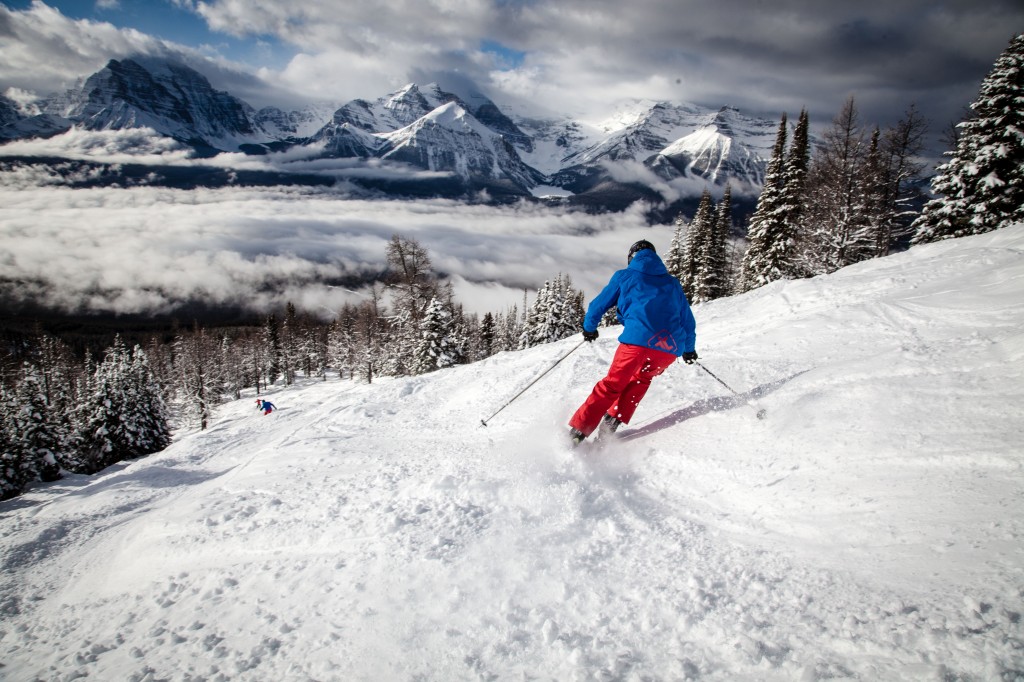 ---
If you would like to find out more about how you can become a ski instructor then take a look at all our courses.