Your stomachs guide to surviving a ski season in the Alps
How to eat well : Season Survival Guide
If you're heading out to the Alps this winter to work a season, become a ski instructor or even just to do nothing but ride you need to look after yourself and that means keeping your body happy and your stomach well fed.
At altitude there is less oxygen which makes your heart work harder, if you throw in extreme cold and some serious exertion into the mix, then you will be draining your body's resources fast and before you know it you know you've hit "The Wall". To avoid crashing and burning your should make sure you eat well and stay hydrated. This is our guide to eating your way through the winter!
Drink lots of water
Before we go into what you should be eating it is always worth remembering to drink lots of fluid when at altitude. If your heart is working faster and your exercising more you will be breathing faster and sweating more and both of these are where you will loose most moisture from your body. So make sure you carry a drink, or stop regularly to hydrate and drink some high quality H20.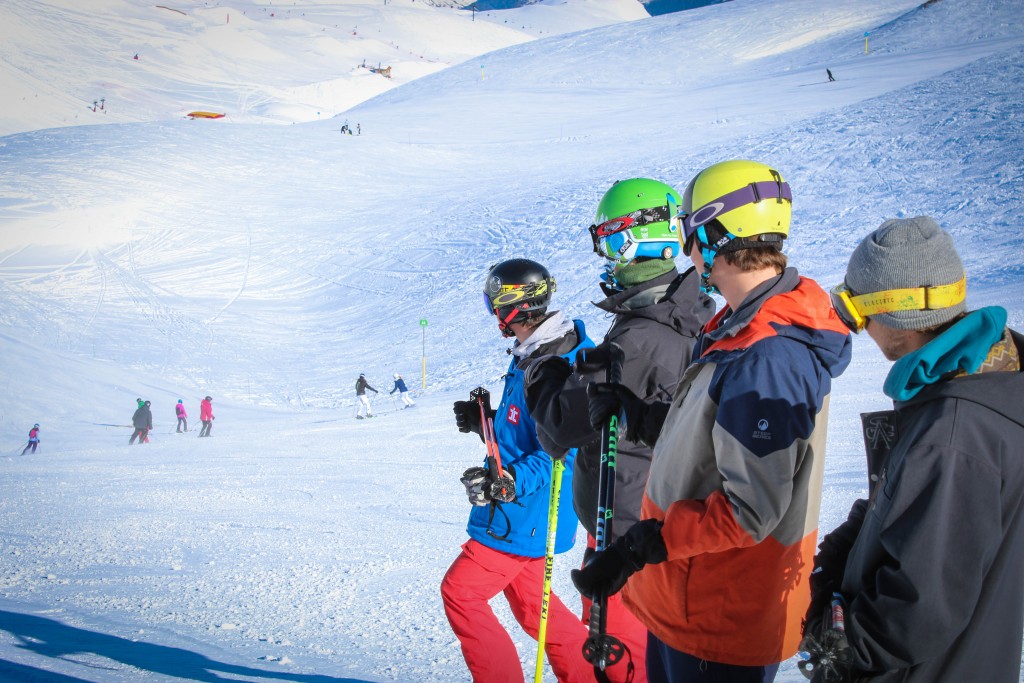 What should I eat?
When you're at altitude working hard in the mountain air you need to make sure your increase your carbohydrate & protein intake. Which is great as that means you should eat more Pizza, cakes and seafood. Click on the links below for a list of food that can help you stay full and provide the energy you need.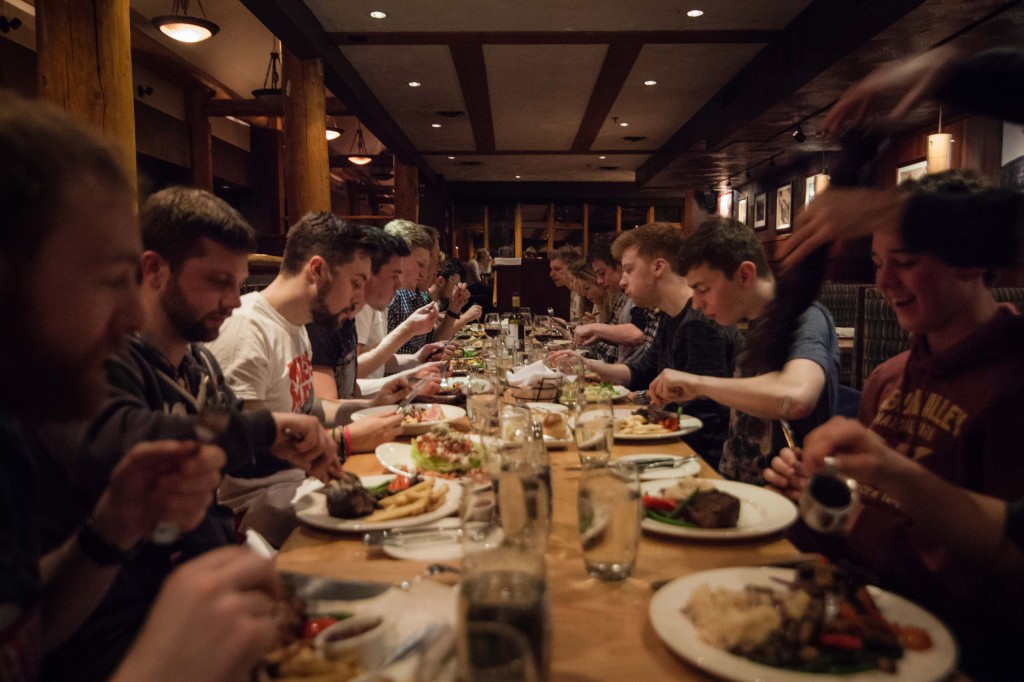 Go Catered
If you are working out in the Alps for a traditional ski company they will probably feed you. But if you're out training to be an instructor then you should probably look at finding a course provider that offers meals with your accommodation. Booking in to catered season long accomodation is probably the most cost effective way of eating your way through a season a they will provide a balanced diet and the other bonus is it will be cooked for you.
Meribel Accommodation Overview from TTR Group on Vimeo.
Basecamp offer catering for all our instructor courses as well as for individual
seasonnaires through our partners Meri-beds.com
Self Catered
If you're planning on renting self catered accommodation for the winter season you will need to organised as, popping out to the resort supermarket everyday to get your shopping might not save you much money due to their inflated prices. The best way to stay full and stay in budget is to head to one of the hypermarkets down in the valley where groceries are more reasonably priced. If you don't have a car you'll need to make friends with someone with access to vehicle or is prepared to do a shop for you. Home delivery hasn't quite caught on in France as it has in the UK yet.
Read our guide to getting fit for the winter.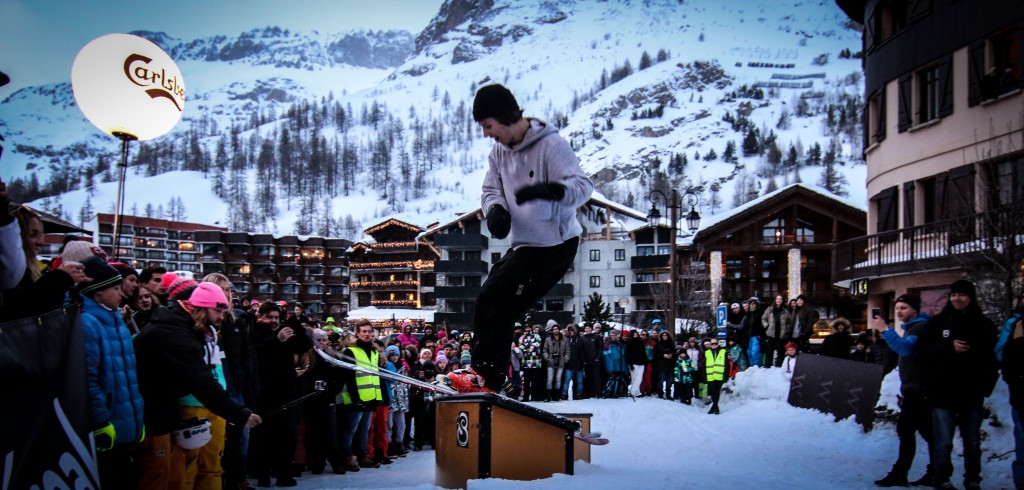 Eating out
Unless you have incredibly strong willpower you will probably eat out once a week. Even if you have a catered package for the winter, the staff will have one night off leaving you to find your own dinner. Eating out in a ski resort is an expensive thing to do so to make sure you get value for money is to ensure you enjoy your meal. Most of the food on offer in ski resorts tick all the protein and carb boxes and normally the most filling meals on a budget are burger and frites or Pizza.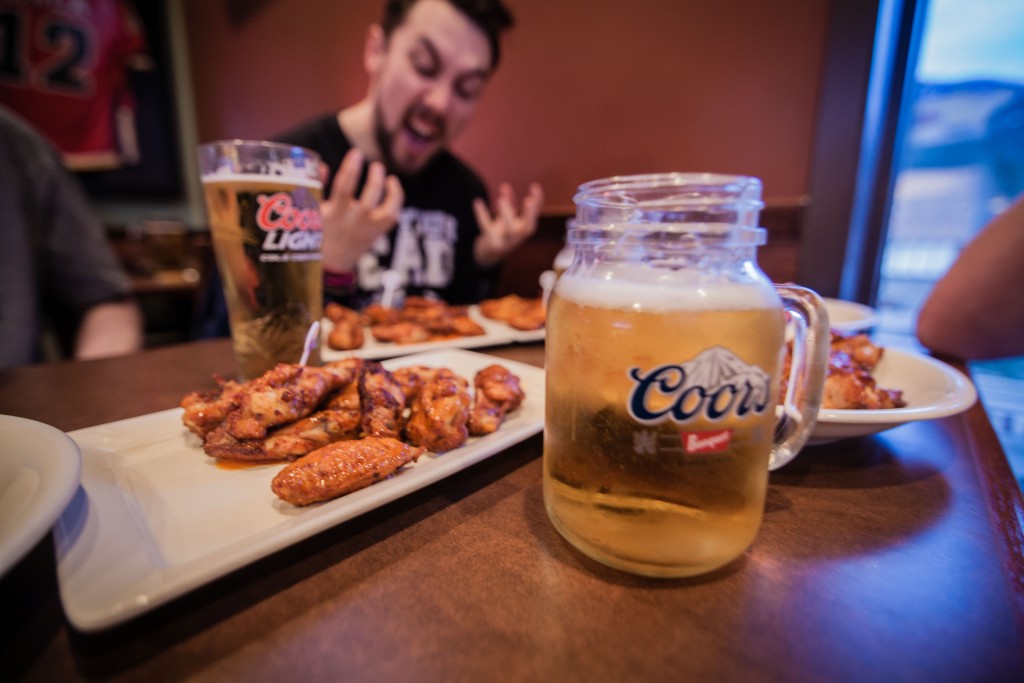 Lunch for under €5
You won't always be supplied with pack lunch like your mum used to make so here are 5 ideas for lunch under €5.
Head to the bakery and get yourself a filled fougasse
Pop to the supermarket and get all the pack lunch essentials and make one like your mum used to.This is the best idea as you will get loads for your money if you go for multibuys.
If you want something hot then you will find that a Panni will fit into your budget and are available everywhere.
Share a pizza – you can probably get a Margarita for €10.
Eat where the instructors eat, they will know the best and affordable spots. Keep and eye out for the plat du jour as it can often be great value.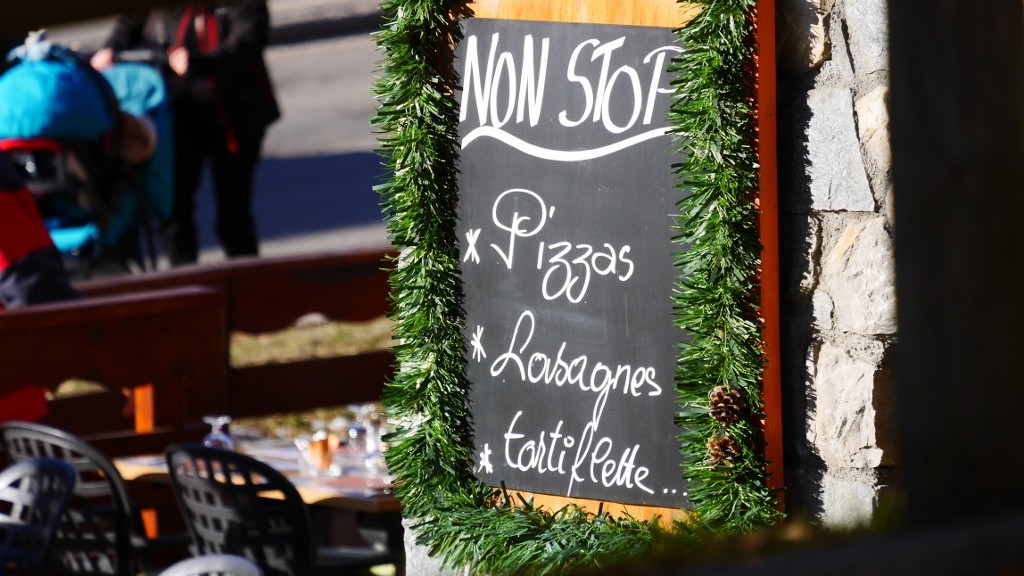 Where to eat your lunch?
The best thing about being a packed lunch kid in the alps is that you get to eat where the best views are. You can make yourself a lunch spot anywhere you like or you can use the many dedicated picnic areas that are popping up all over the ski resorts. If you haven't got time to stop then lunch on a lift is a great way to multitask and be economical with time. If the weather is bad then you may want to head back to the resort and find an undercover spot. Some resorts such as Méribel are now creating dedicated indoor picnic areas, complete with kitchens, which could bring a new level to your packup.