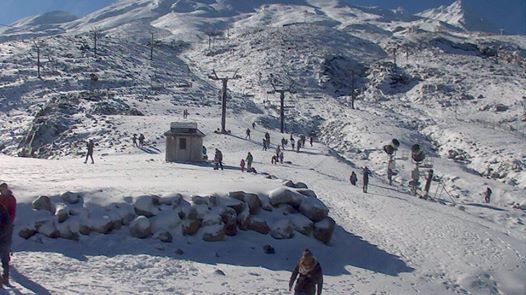 Welcome back to Winter
Everyone in the northern hemisphere might have moved on to summertime but the crew here at Basecamp is gearing up for a winter season down in New Zealand.  
For the first time we are doing an instructor training course based out of Mt Ruapehu, located in the middle of the north island of NZ. Kick off is on June 13
th
so we are counting down the last two weeks.  
I've been on the ground in New Zealand for almost two weeks already making sure things are good to go. Everyone is doing their best snow dances/ ski burnings and it looks like its working. There has been some new snow over the weekend and the forecast for the coming week is looking great, snow is on the way and should fall all the way down to the villages.
Ohakune becomes the party capital of the North Island during winter and the past weekend saw 7000 people descend on town for the Mountain Mardi Gras Festival. The yearly event sees some of NZ'S biggest musicians put on an awesome outdoor concert in the heart of Ohakune.

 
I'll be here on the ground all season long and will be keeping you up to date on all the happenings so make sure you keep your eyes on this space as well as our facebook and instagram, #bcnz.
 
There are still a few spaces left on the program so if you want to get a jump on a teaching career for next season or just come have the best 10 weeks of your life check out the full outline of the course.
 
-Andrew
Blurb
Only two weeks to go before the kick off of our NZ winter program.