WHICH SKI FOR A SKIS INSTRUCTOR COURSE
Guide: Which skis for your instructor course
The easy answer is of course that there's no such thing as the perfect ski for everyone, but which ski comes close?
We are all different and want different things from our skis.
The good news is that figuring out what you want or need is all part of the fun.
There will be time set up once you arrive in your winter home to get to the ski shops, chat to the experts and find the perfect pair before hitting the slopes.
Buying skis once you arrive means you can take advantage of Basecamp specific deals, save on travel costs and ensure you will end up with something that is a good fit for yourself and your goals.
We have some great friends in our resorts like Ultimate Sports Banff who do a great job looking after folks on our courses and are known for some of the best tunes around through their repair shot.
With that being said, it's still great to know what you're looking for. Some people just can't wait to buy or are hoping to find some ski shaped parcels under the Christmas tree.
Here are some tips and tricks to finding the right pair for you and giving yourself the best chance of success on your instructor course.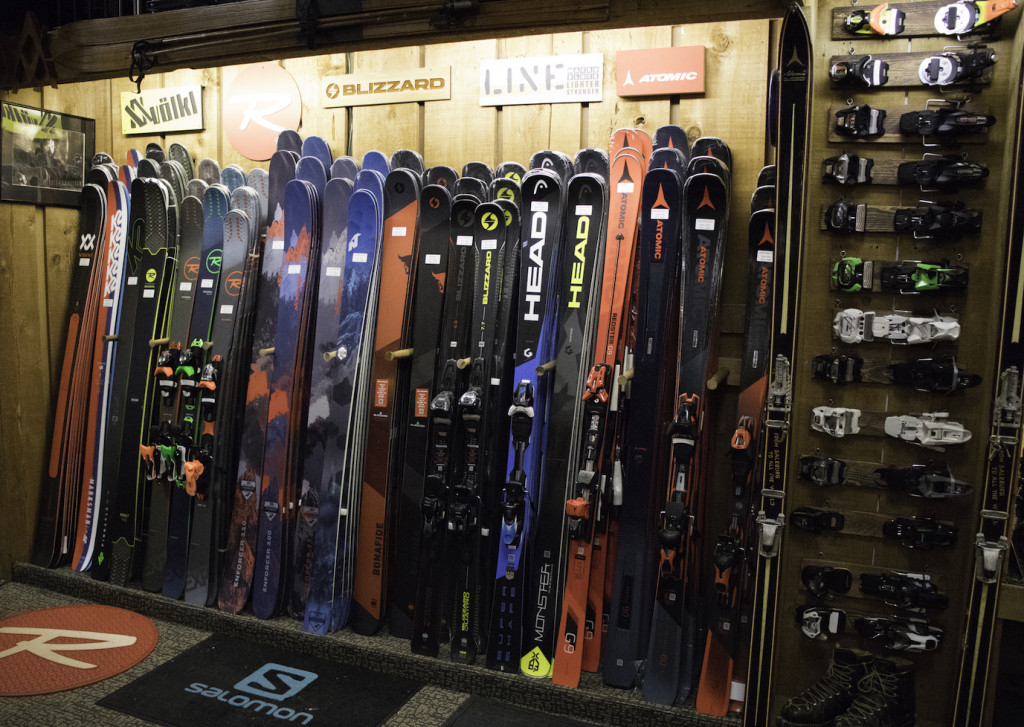 What ski for your instructor course?
The Basics:
The length of the ski should sit between your chin and the top of your head.
Advanced skiers may go for a longer ski.
People of slim build can get away with a shorter ski.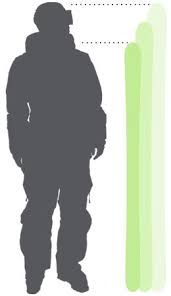 A more advanced skier should buy a reasonably stiff ski. Your size will also have an impact on your skis stiffness. Taller or heavier people will need a stiffer ski than someone lighter.
Don't just buy the prettiest skis!
It can be so tempting but its all about what the ski can do on the snow and not how it looks in the shop.
We recommend an All Mountain Ski as the best fit for most people on an instructor course.
Something around 80-90mm underfoot, slightly narrower if you are lighter or looking for more performance on groomed runs but the width will give you an advantage in that champagne powder Banff is known for.
An all mountain ski can be used everywhere, groomed runs, powder, steeps and even in the park.
As well as length and stiffness you should asses the turn radius and camber of the ski.
Turn radius is usually visible as a meter measurement on the ski.
In general, skis with a low radius (low to mid-teens) are better for making tight, short-radius turns. Higher numbers (upper teens and beyond) indicate skis better suited for long-radius turns. The radius varies greatly on the length of the ski.
The camber of the ski affects how it interacts with the snow, we recommend a traditional camber, this will provide a built-in spring that makes the ski lively.
The ski we have described here is widely available anywhere in the world. A few great examples to check out are:
Head Monsters
Head Total Joy
Rossignol Experience
Blizzard Quattro