What is our ski instructor training accommodation like?
Training to be a ski instructor is hard work – Make sure you have the best accommodation!
You have probably heard some horror stories about winter season accommodation. In fact I remember my first season sleeping on a bed in the corner of lounge and the second season in a triple bunk and let's just say that top bunk was occupied by a jiggler!
We are please to say that doesn't happen at Basecamp and we are very proud of the high quality accommodation we provide for people training to be ski or snowboard instructors with us. We think that to really enjoy your time in the mountains you need to be comfortable and feel at home and if we didn't feel that we could provide that we wouldn't offer someone a place on the course.
So it goes without saying that we think we have some of the best accommodation town.
Banff Ski Instructor Accommodation
If you are training with us in Banff then you are in for a treat as you will be based in the Banff Ptarmigan Inn, where you get breakfast every day and your room cleaned, we also give you vouchers to get dinner in restaurants across the town . Not many seasonnaires can say they spent the winter in hotel and out in restaurants every night unless they were working in one of them. Check out the hotel in video below.
Meribel Ski Instructor Accommodation
The Ticket to Ride Mountain Lodge
New this year is possibly one of the coolest places to stay in Méribel, The Ticket to Ride Lodge. On top of a your bed, breakfast and a cooked dinner 6 nights a week, The Lodge has a bar serving craft beer and local wine, WIFI, chill out lounge, Apple TV, BBQ terrace and a ski servicing area so you can tune your ride ready for the next day on the slopes.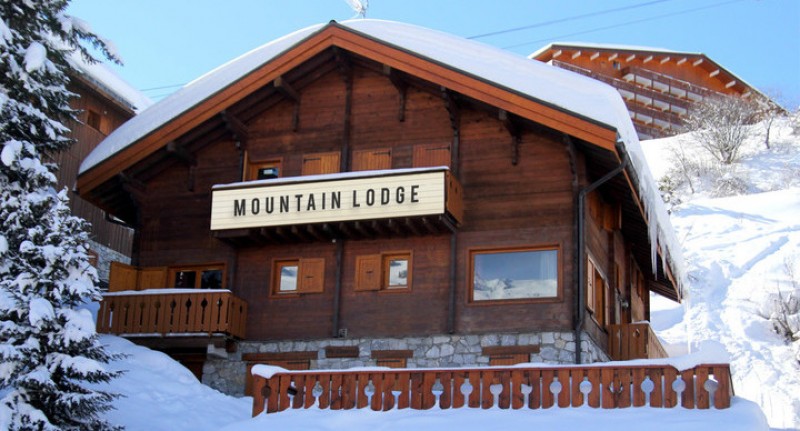 Find out more about the Ticket To Ride Lodge in Méribel.
Chalet Living
Basecampers can also stay somewhere more intimate by choosing one of our traditional chalets where you can pretend you're on a ski holiday for the entire time that you're out training with us.
Chalet Les Matines – Meribel
Les Matines from TTR Group on Vimeo.
Chalet Leopold – Meribel Mottaret
Chalet Leopold from TTR Group on Vimeo.
Find out more about these chalets in our accommodation section on our Méribel home page.
To find out more about becoming a ski instructor head to our homepage.