Virtual tour of our New Zealand Instructor Courses
Take a virtual tour of instructor courses in New Zealand
If you want to know what a season in New Zealand looks like read on and take a virtual tour of our instructor courses.
From July we will be moving into the LKNZ Lodge in Ohakune at the base of Mt Ruapehu, NZ's biggest ski area, for another back to back winter season.
If you love the mountain life and want to ski non-stop 365 days a year you may have considered that becoming a snowsports instructor is a great way to help you ski or snowboard as much as possible.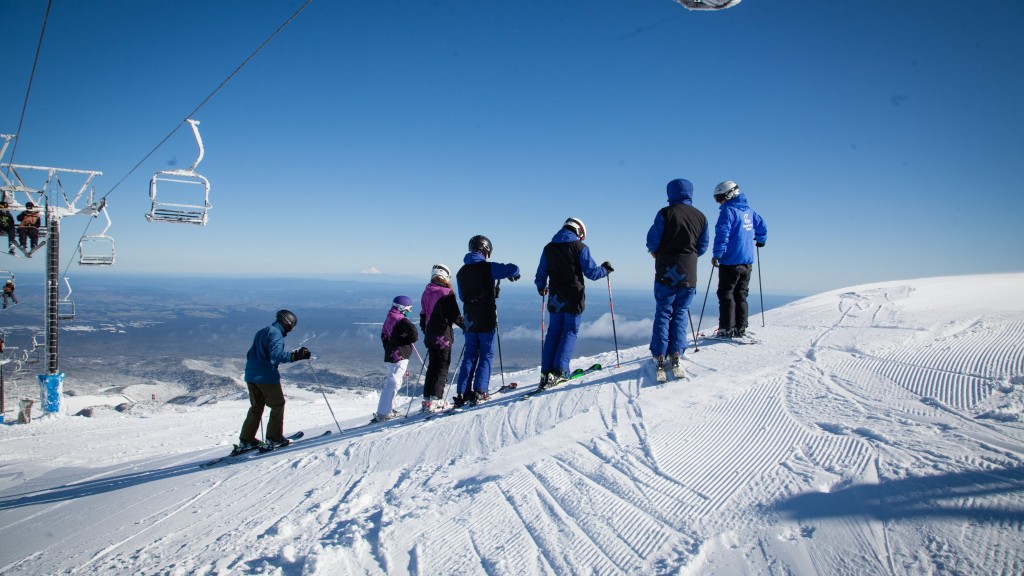 Virtual Tour of Mt Ruapehu ski area
Mt Ruapehu is an active volcano located in the middle of the North Island of New Zealand that is home to the Whakapapa and Turoa ski areas.
These are the 2 biggest ski areas in the NZ with a combined area of 2500 acres. The highest point is 2320m with a maximum vertical drop of 722m.
Due to its location, the mountain attracts the biggest snowfall in the country with consistent low temperatures.
The ski area has the longest season in the Southern Hemisphere. Whakapapa is scheduled to open on the 2nd of June until the 22nd of October. That is as long as the traditional season in the Alps.
Virtual Tour of our Courses
Each year a group of wannabe ski and snowboard instructors take the journey from the UK to NZ to train as level 1 & 2 instructors with us.
Many do it to get ahead and are ready to find work in the Northern Hemisphere in November and others do it because New Zealand is awesome.
New this year is our Ski or Snowboard Apprenticeship courses which give you the opportunity to gain work experience while you train.
#BCNZ – Basecamp Testimonials from Ticket to Ride Group on Vimeo.
Virtual Tour of our accomadation
The resort isn't on the mountain but at the foot of the hill in the town of Ohakune.
Ohakune is best known as New Zealand's capital of carrots and Apres Ski. There are loads of cool bars, restaurants and events that make it a fun place to spend a winter.
For the winter we live in the LKNZ Lodge. The lodge has practical features such as a laundry room and a kitchen. It also has more fun things like a bar, games room and hot tubs.
Virtual Tour of activities
There is so much to do on the North Island especially around Mt Ruapehu that we never get bored.
You can explore the Maori culture, relax in volcanic hot springs, visit Hobbiton, take part in other extreme sports or just get lost in the dramatic landscape.
---
If you fancy joining us in New Zealand this year – Call one of our team on 0208 789 9055 or order a free brochure.