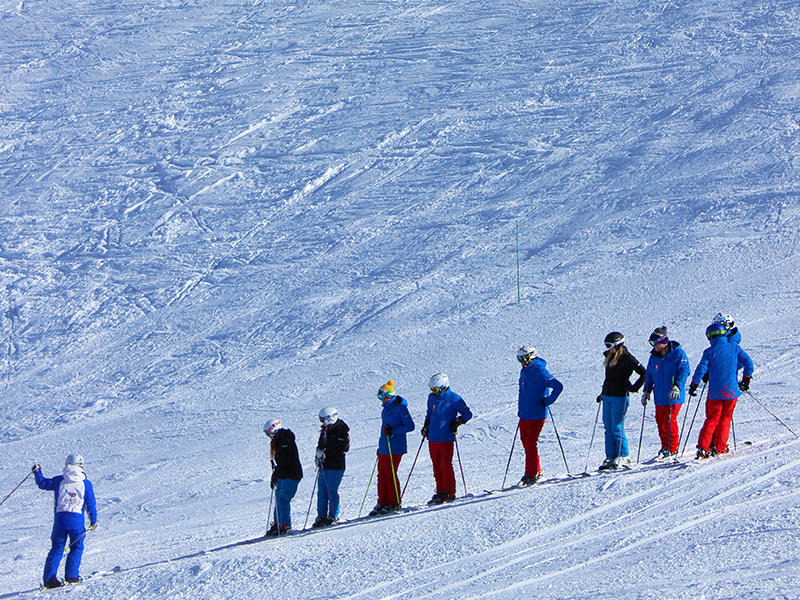 10 weeks of intense learning, lots of snow filled frolicks, and many a new friendship made has culminated in the emotional end to the 2014 – 15 Basecamp Season in Val d'Isere. The last fortnight has been busy in every aspect, and at the forefront of this has been the final BASI Level 2 Ski and Snowboard Assessments. It's taken me a week to get round to this blog following the completion of the BASI 2 as there has been many a jovial event to celebrate the students new qualifications, plus we've been busy with The Brits in Tignes, a few birthdays which couldn't be celebrated due to exams, and a final farewell dos for those who have sadly departed us.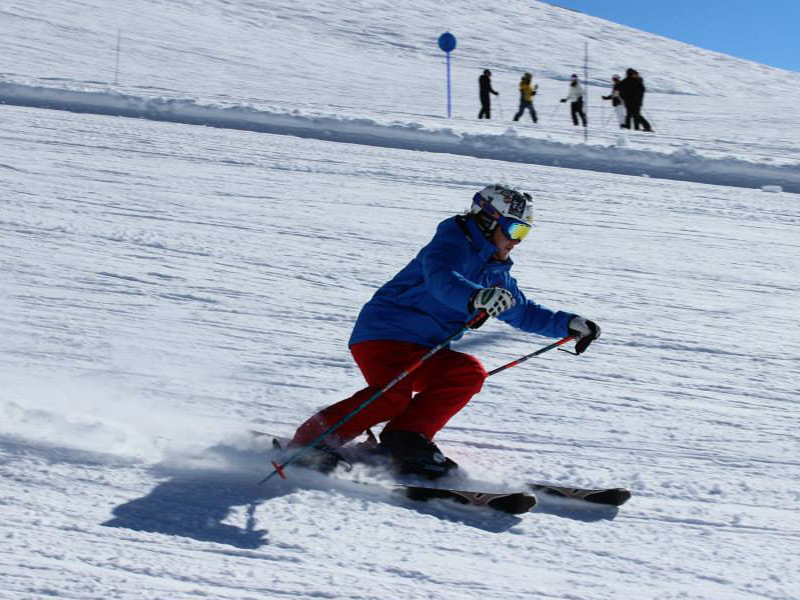 Running the Level 2 Ski Assessment was Lynn Sharp and Andy Freshwater. Delivering the training to its professional standard, but with a fun bit of Scottish banter on the side, it really gave the skiers a sense of enjoyment while trying to calm their nerves for passing their fundamental tests. Everyone was as ready as they could be, applying themselves 110%. With on the hill assessment running from 9 – 16:00, followed by 1-2 hour feedback sessions at Rize Coffee Shop – the days were long and tiring. At the end of their first weeks assessment the guys were delighted to see the weekend arrive. No socials were planned as everyone wanted a good rests, good food, and to practice what they needed. Week 2 flew by, and then it came down to the final Friday when the guys received their results. BASI 2 isn't easy, and unfortunately not everyone achieved what they wanted, and commiserations to those of you who are embarking on a resit. Massive congratulations to those who succeeded and are now fully qualified Level 2 Instructors, ready to embark on your new careers in the industry.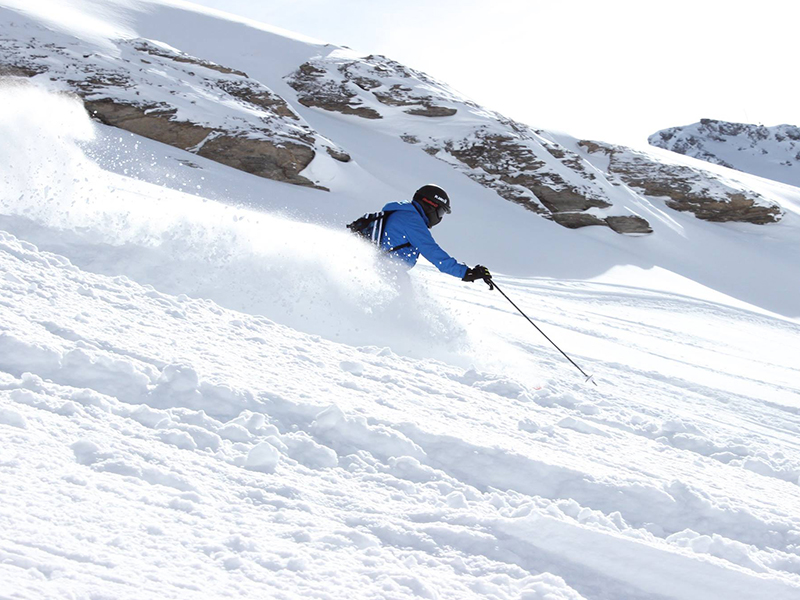 Henry was left at the helm of the Performance Course, under the world class guiding of Uffe on a daily basis. He loved the one on one sessions, and having bought a new pair of powder skiis, he was keen to give them a through christening. Despite the snow conditions being a bit scarce over the whole mountain, Fornet was blessed with nearly a metre at the start of week 9. With lots of hiking and tactical traversing, the last fortnight of the course was as fun as it always had been. Seeing the progress in the students level of off piste riding has been exceptional.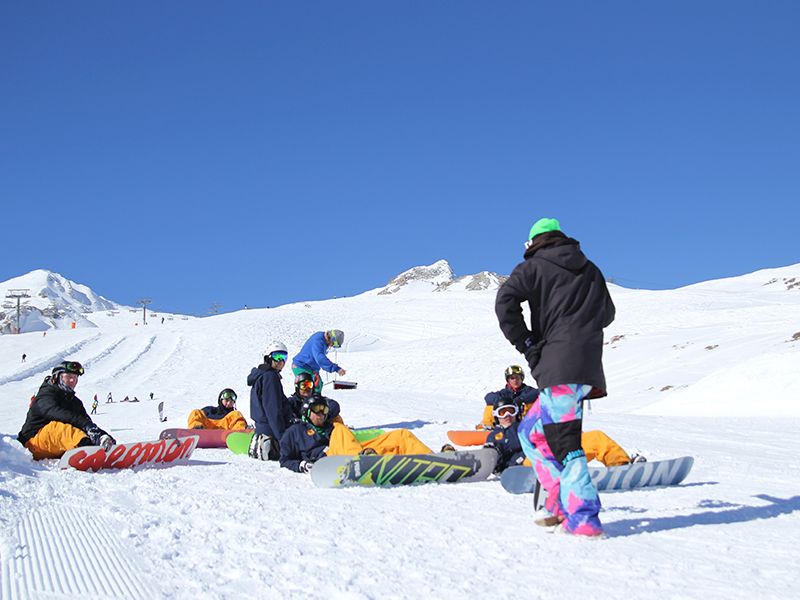 James Sweet (here in the funky pants) has been leading the Snowboard guys for the last 4 weeks. One of the most humble but talented guys in the industry, James has helped train Jenny Jones for the Olympics, holds a few Brit Slopestyle medals himself, and is heavily involved in the BASI system. The guys love having him, and their progress levels have catalysed under his guidance. With elements of carving, central theme and park being tested upon over the fortnights, the guys focused a lot on video analysis to get the guys to cut out bad habits and progress fast. With a very high pass rate, big ups to all the boarders who made it onto their Level 2, and for the one that didn't make it, we can't wait to have you back out here next season to continue pursuing your dream!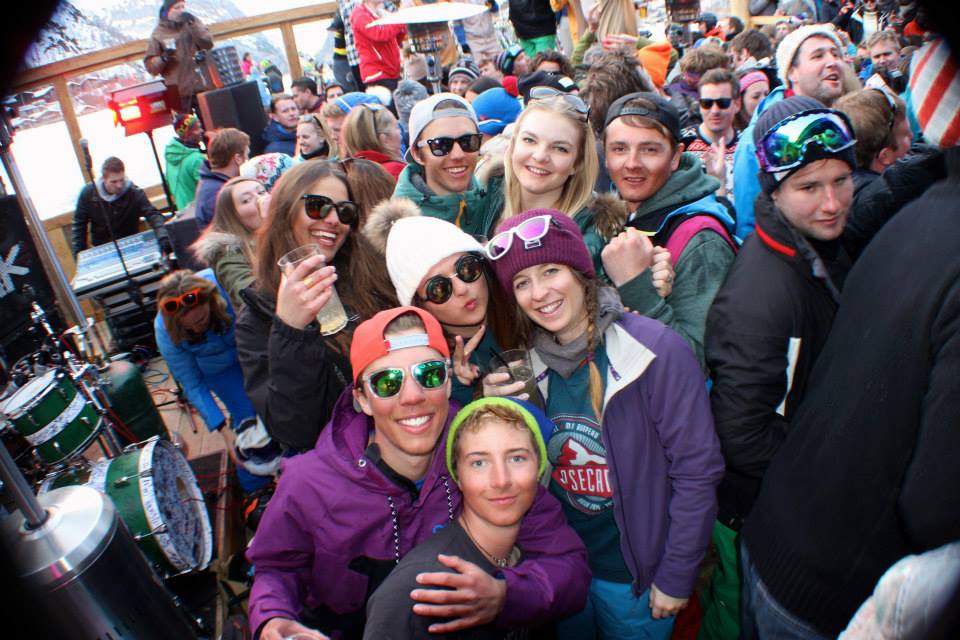 Pass or fail, it Friday the 20th of March was a cause for celebration regardless. There hadn't been any partying prior to that in Week 9 & 10 as everyone was so focused, but this soon changed on Friday. There's no doubt that embarking on a course with us is one of the most intensely bonding experience you could have, and realising that it was all coming to an end was meant that everyone was ready for one last team Basecamp party. We met at Sun Bar at 14:00 for a spot of lunch in the sunshine, followed by a big apres session at Cocorico.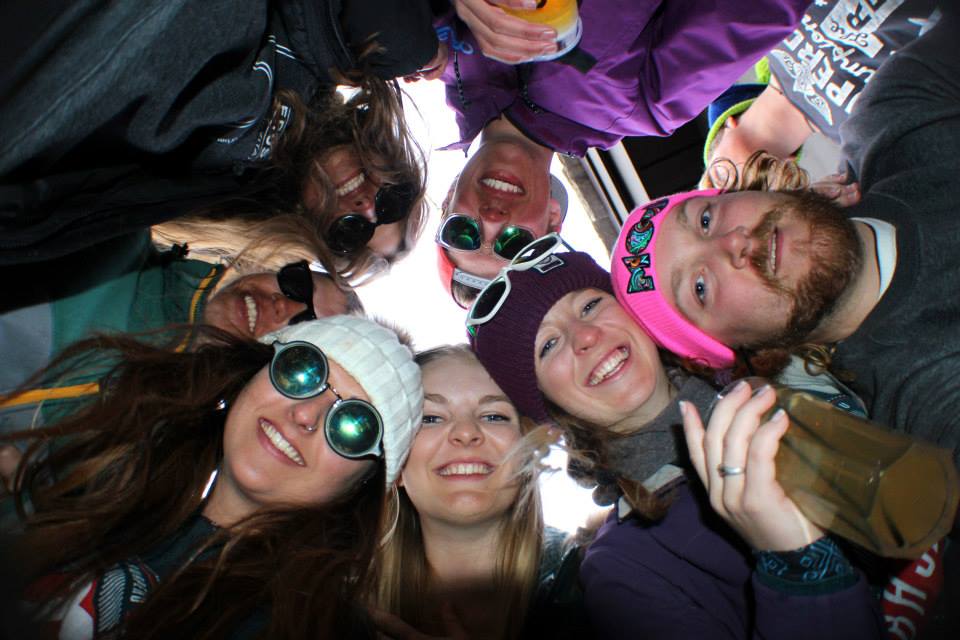 It was the infamous Firekind penultimate gig and the place was going off! Gwil organised a few shooter bottles and by mid afternoon everyone was having a wild knees up. It was on from Cocorico to dinner at 4 Seasons, all in preparation for the End of Season Awards. Fall Line was the venue for the event, and we began the night with Dougie's very funny end of season out-takes. (Apologies but this cannot be released to the public for various reasons 🙂 It was then time for Gwil and Craig from BASS to host the awards. With everything from best overall skier who's prize was 70% of Level 3 training, to most improved snowboarder, many a Basecamper won a load of free Planks stash and were pretty delighted. All roads in Val d'Isere seem to lead to Dicks Tea Bar, and that's where we all ended up until the early hours.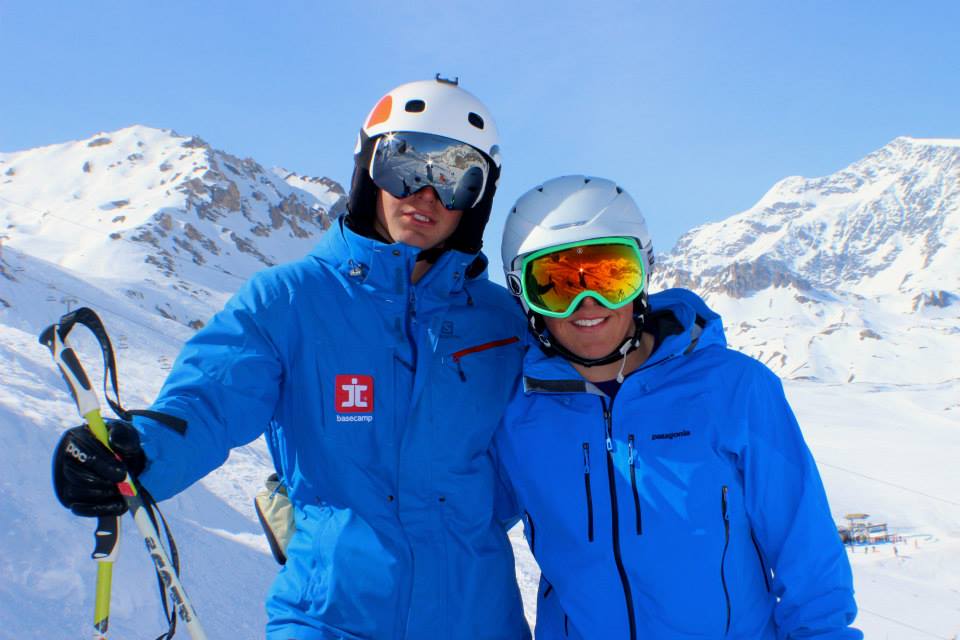 Post the Basecamp course, we've said goodbye to over 10 friendly faces. For the 15 or so that have stayed its been quite a mellow 'do your own thing' vibe. Some of the guys have been smashing the park and getting full riding days in, while others have been taking a much needed break from the mountain yet hitting the nightlife hard. In the background, Tignes has been playing host to The Brits, so we've been over there everyday watching the rail jam spectacles. Those confidence crumbling moments when the big boys aka 10 year old come out to the park and destroy every hope you had of thinking you were good. Seeing a child throw a 720 while you're still smoothing out the creases of your 180s is painful, yet entertaining. With slopestyle, halfpipe, and a great vibe, this weeks been Tignes heavy by day, followed by the usual tomfoolery in the Val nightlife.
Many of the guys are staying on in extended accommodation, and there's still a month left of the season so may the fun continue. However this is the last chapter from me in the Val d'Iary of 2014-15 Season. Its been a pleasure, and thank you to everyone who's made the last 10 weeks a truly unforgettable experience.
Peace out x