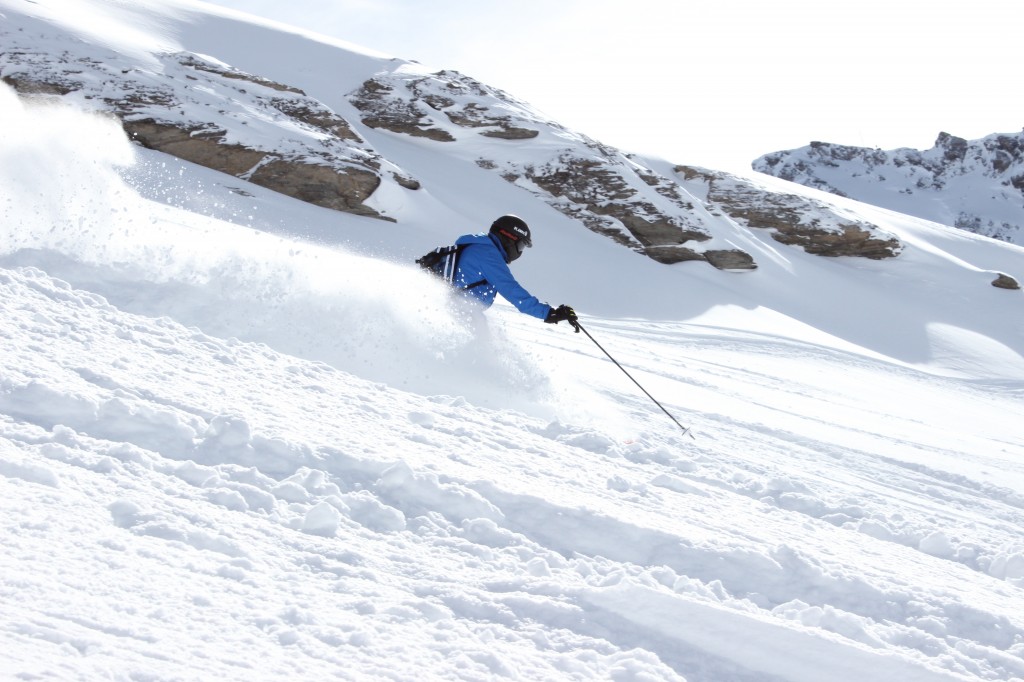 Week 6 & 7 saw the arrival of the French and UK Half Term Holiday week in Val d'Isere. The usual spacious slopes that we are so used to meandering down became rather congested with long cues for the lifts. Things got quite busy in the life of Basecamp too, so we've combined this jam packed fortnight into one blog post.
Post the excitement and celebrations of Frost Gun, the snow lords instantly greeted us with some of the best conditions we've had all seasons. With over 60cm falling over the start of the weekend, followed by a week of bluebird and playing in pristine powder and great on piste conditions, we couldn't have wished for better. A few fun social on the side and everyone was grinning ear to ear.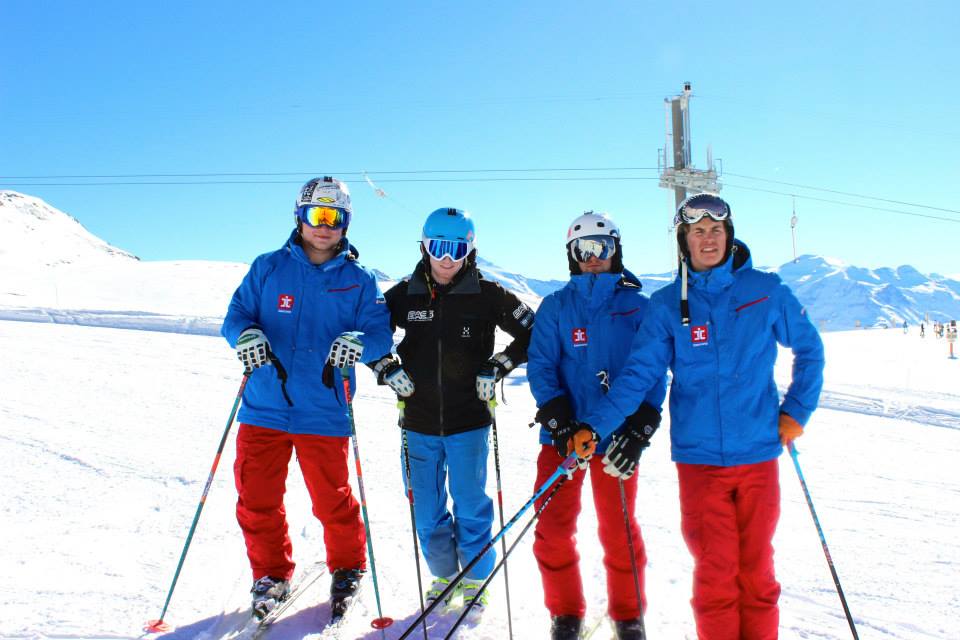 For BASI Skiers, week 6 drew a change in the course structure. It was time for the skiers to gain their 35 hours shadowing hours needed to complete to complete Level 2, therefore the week was spent shadowing BASS instructors in both Tignes and Val d'Isere. This meant early nights, and early starts in the morning. Most of all it was a brilliant opportunity for them to gain an insight into the teaching methods and a day in the life of an instructor. It also allowed them to see first hand the difficulties you may face on the slopes, say if you're landed with 3 tumbling and crying children. The guys loved it and everyone completed the hours, next step was the First Aid Course held at The Moris over the weekend.
Week 7 is the penultimate week of their training, and this is when things got tougher. No longer were the trainers taking it easy, and a lot of focus was put on perfecting the central theme, all aspects of teaching and all of this was followed up by 1-2 hour feedback sessions everyday. The end of week 7 has seen all the students having to do a lot of homework, preparing individual lesson plans and filling in their course module books. Its kept everyone on their toes, and really put a healthy pressure on them to work hard for their Level 2.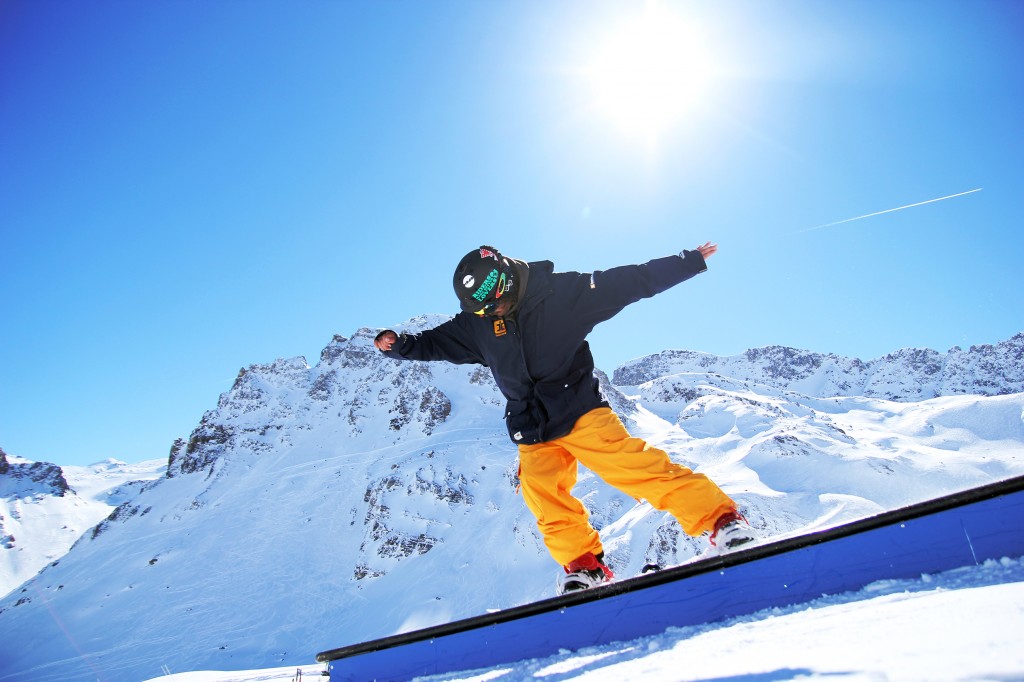 BASI Snowboarders have had two coaches in the last fortnight. The local legend Neil McNair who coaches the British  Snowboard Team was their trainer for Week 6. Even though the guys only had 3 days of 4 hour coaching, the tips they gained on everything from switch carving to pedalling resulted in some rapid improvements in all of their skills. With the epic snowfall at the start of the week, lots of powder shredding was added to the mix in order to keep things fun. The boarders shadowing hours are relayed in a different manner, therefore having this one on one tuition from Neil meant they also gained half of their shadowing hours. The guys loved him.
James Sweet, a freestyle guru who runs SuperRad camps took the reigns for Week 7. He's training the likes of Jenny Jones in March alongside Neil, so the guys were in world class hands. Again blessed with powder, the first day was spent warming up with piste carving and flatland tricks, followed by some epic off piste lines. Thursday was then a pure park day, and Doug and myself joined the crew lapping Tignes park for 5 hours. We witnessed everything from straight airs and shiftys, to 360s, backflips and board slides. It was an epic week, and the guys are looking forward to continuing the rest of the course with James.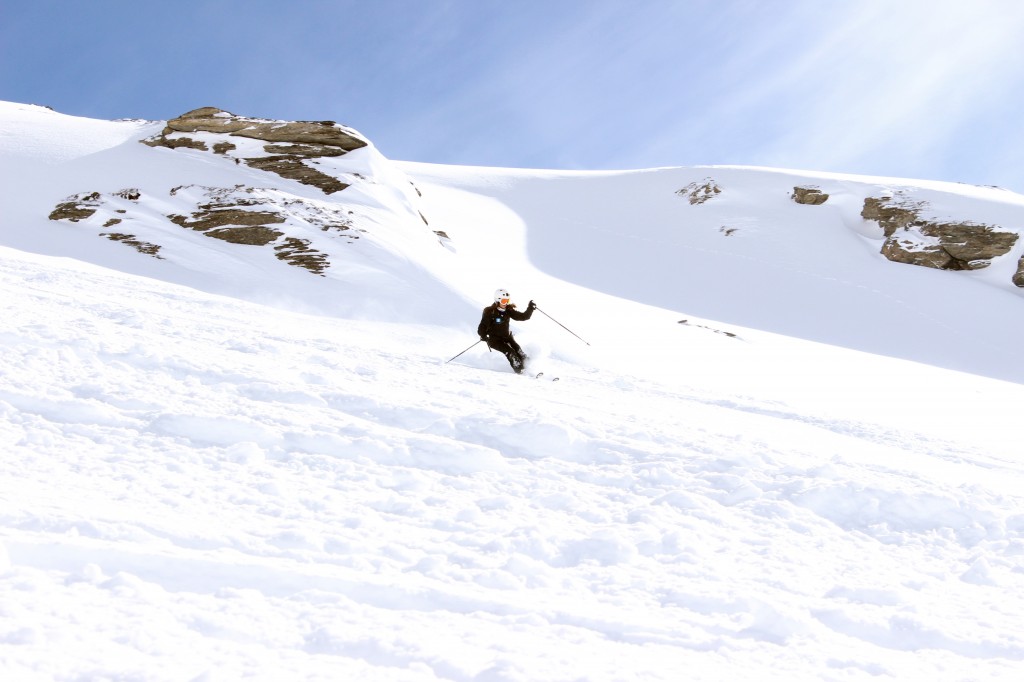 Powder, blue skies and more powder has been the vast majority of the Performance Course. With flexible instructors it has meant that on whiteout days, they simply cancel the lessons and double the hours the following day. Our Week 6 instructor sadly got injured, but after searching hard I found Romaric a freelance guide. Joining the guys on Tuesday, he blew us all away in the Fornet and Solaise area, heading to Col du Piers, Conai and the Grande Valon off piste heaven. We needed Wednesday off to rest the throbbing thighs. Thursday and Friday saw more glorious conditions, hiking high to find glorious powder. Saturday was a white out, so lessons were postponed to Sunday when Aldo took the guys touring. For a 65 year old, he put Harrie and Henry through their paces. Skinning for 2 hours is not light work, but Aldo made it look easy. He performed a powder jump turn that took him so far off the ground it looked as if he had a hidden jetpack. The guys were rewarded with one of the best days of the season and a very heavy night sleep.
Sami the freestyle, mogul and powder fanatic was back for Week 7. Somehow there was more snowfall and the guys were back in the mountains in search of fresh lines. The lessons were condensed to 3 days of 4 hours to align with conditions. One of the highlights was the hidden valley, where Sami took them off into the backcountry where they had to climb down rock faces, and hop over ice water rivers. Ray Mears would've been proud of their survival skills, and stopping everyday for lunch following a hard hike and carving their own fresh lines, there couldn't be a better feeling.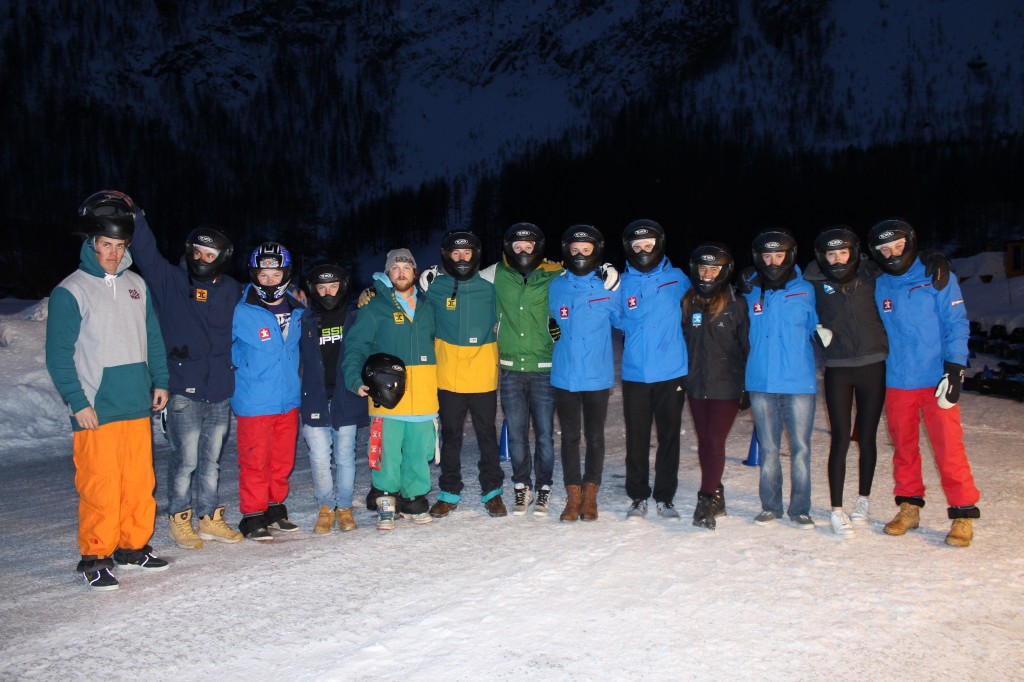 We're here to ride the snow as much as possible, but we're not shy of a good party here in Val. Week 6 was tame in comparison to the madness of Frost Gun, but also due to the early start and busy days for the BASI Skiers. This meant a lot of the guys would simply apres after a good ski at Cocorico and Cafe Face, then come for a bit of banter, good food and a few drinks at dinner, and call it a night. This worked well as they were fresh faced for the mornings, and ready to absorb the most from their shadowing experiences.
We didn't stay in all week though, as Tuesday saw the final of the DJ Battle in Petit Danois. This has been a big event each week of the season, and as Wednesday is the chalet staff day off, it proves to be a massive party. Spirits were high and competition was fierce as all going head to head to with the Crown of Best DJ's in Val d'Isere. Even the roof starting bubbling when the fire from The Echo pyrotechnics team (aka an aerosol and lighter) became a bit out of control. Blue Note took the victory, then everyone headed to the Planks party in Dicks. With loads of classics and old school funk mashing up the dance floor, we all partied in style. The rest of Week 6 was rather quiet in comparison.
The weekend was mainly taken up with powder riding and first aid courses. So we were back in Petit Danois again on Tuesday for Huck Cancer Charity nights. Wish cool clothing for sale, the DJ Battle Winners hosting, and loads of raffle giveaways with all proceeds going to the charity it was a great night. Despite the sore heads on Wednesday, a load of us went Ice Karting. It was great to see everyones competitive streak come out, and it somewhat turned from Ice Karting to bumper cars, but boy was it a good laugh. With a few cheeky apres sessions, everyone was set for a big weekend as the 6 Nations was back.
Check out the video from Week 5 & 6, this weeks entertainments will be on your screen soon. All from Val for now, cheers.