The first week has flown by in the world of Basecamp Val d'Isere. Its fair to say its been a great start to the season, and everyone has been avid to get on the mountain as much as possible. A lot of time has naturally been spent getting to know one another. New room mates and faces, all blended as one through great lessons and few fun social events…it has certainly broken the ice and everyone's buzzing to be out here pursuing their dreams. This year we've been blessed with a truly international crowd with students from as far as Australia, Russia, Iran, Hungary, plus a few exotic characters from the Isle of Man…that's not to forget the loyal following of UK Residents too. With over 40 like minded snow lovers in one big team, Basecamp are taking Val d'Isere by storm.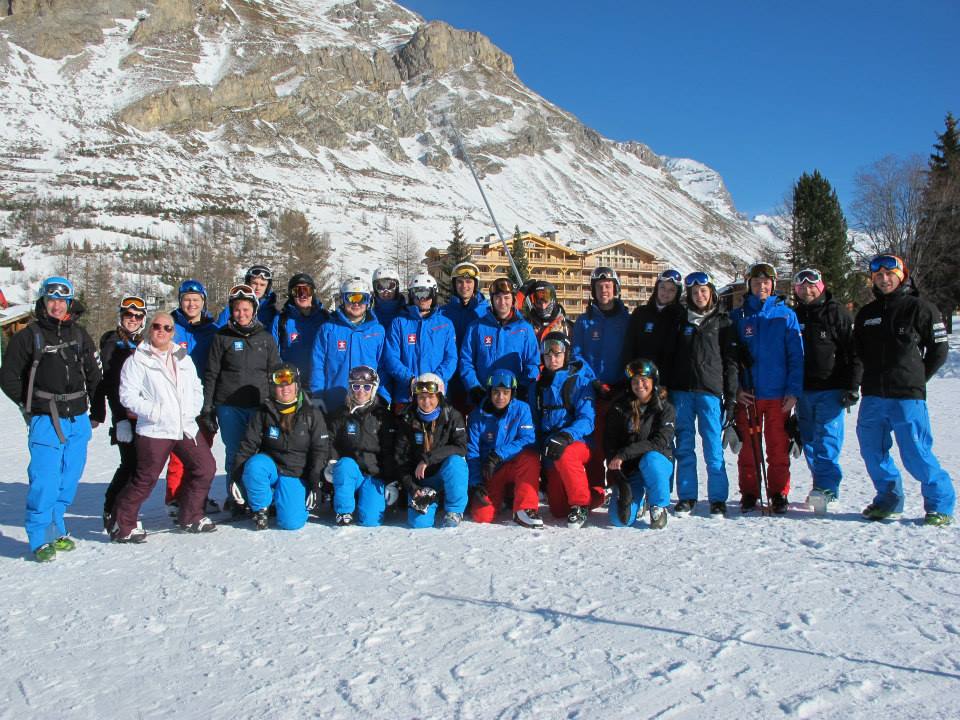 It's hard not to enjoy yourself in such a prestigious resort; it has everything you could possibly want and more. Our roots lie deep in this valley, its where it all started for Basecamp. Val d'Isére and the neighbouring resort of Tignes is a skiing and snowboarding mecca. Not only does it boast some of the best off piste in the world, its got slopes to cater to all levels, enough snow park to keep any freestyle fanatic happy, and its all cemented by some of the best bars and clubs the Alps have to offer.
I'm Gwil, the Val d'Isere Resort Manager. It's my first time in the role and I can truly say i'm loving it. Following many a week in Exeter speaking to potential trippers over the phone, its great to finally get out here and put faces to names and get to really know people on an individual level. Whether you do this for a gap year before university, simply for fun, or as a serious career change, its quite a bonding experience! Living, skiing, eating and socialising together on a daily basis is an intense way of life. Sharing such great experiences creates some great friendships. It's lucky everyones such a friendly bunch that they all get along…otherwise I may have had a tough task on my hands. I'd like to thank all the people that made the far from light decision to embark on a course with Basecamp here this season. It's been great fun so far, and there's no doubt it will continue.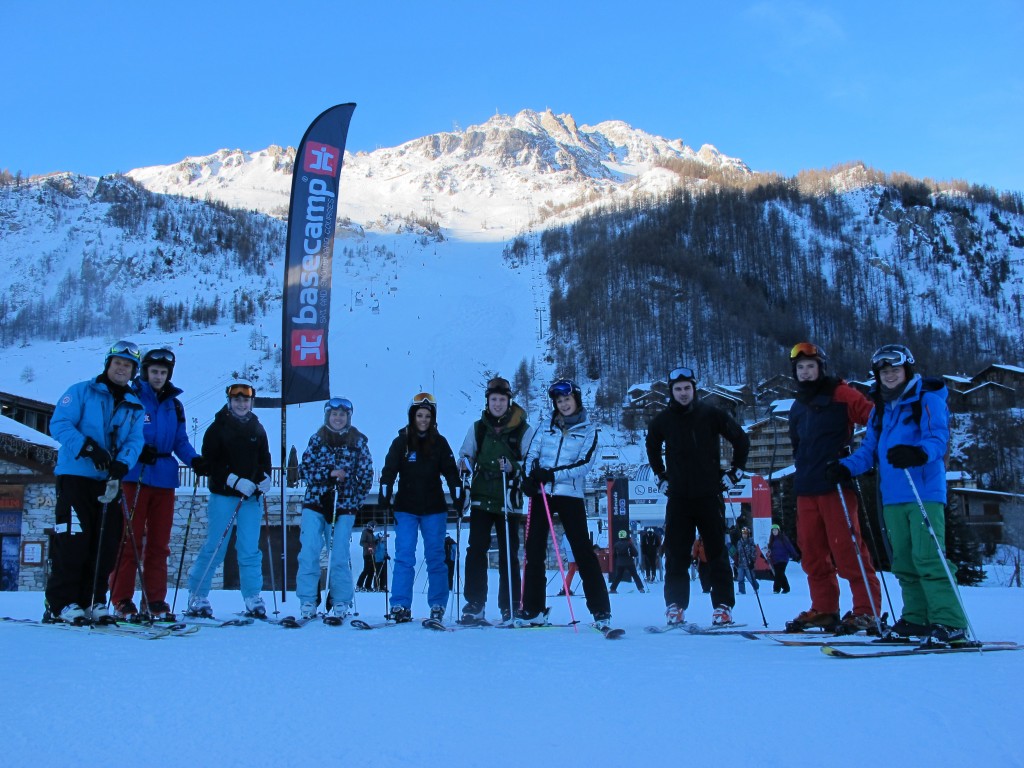 Alongside me is Doug our Videographer and Photographer who has been busy out and about hunting for some sweet new shots. A Basecamp BASI 1 & 2 Ski alumni himself, Doug has done more seasons with Basecamp than a few head office staff combined. Keep your eyes peeled on Facebook, Instagram and all other streams for visual tasters of what's going on here in Val. We've also been fortunate to have the helping hand of Katie from Head Office, she's part of the brains of the operation and a weapon in sales. A previous Val Seasonaire with YSE Chalets, its been great to have her local knowledge and friendly face around resort to get everyone settled in.
The first weeks lessons have been excellent with all participants feeling they've improved at a great rate. Everyone is currently on a high following a beautiful bluebird powder day yesterday. Performance Courses donned their Transceiver kits and headed into the outback of the Fornet Glacier, while the boarders meandered through the powder rollers surrounding the Grand Pre lift. BASI Skiers perfected their central theme and continued building their strong foundations towards becoming an instructor. A dinner rendezvous and a fine serving of curry at The Petit Danois was a great way to share experiences from this sweet day. With new team dinner set ups in various restaurants, heading out for a meal with 40 people every night is proving to be really fun and a good chance for different people to catch up.
Today there's 20-30cm of snow predicted in the afternoon, so the majority of the lessons are running at 9am. It's currently 8am and everyone's just getting up and indulging in some breakfast before another day of intense training. Saturday brings a break in the lessons, so all Basecampers are rather hyped at the possibility of another wicked powder day. Tonight we're headed for another team dinner at 4 Seasons, and for the true powder hounds like myself it will be an early night in order to be fresh for first lift on Saturday morning.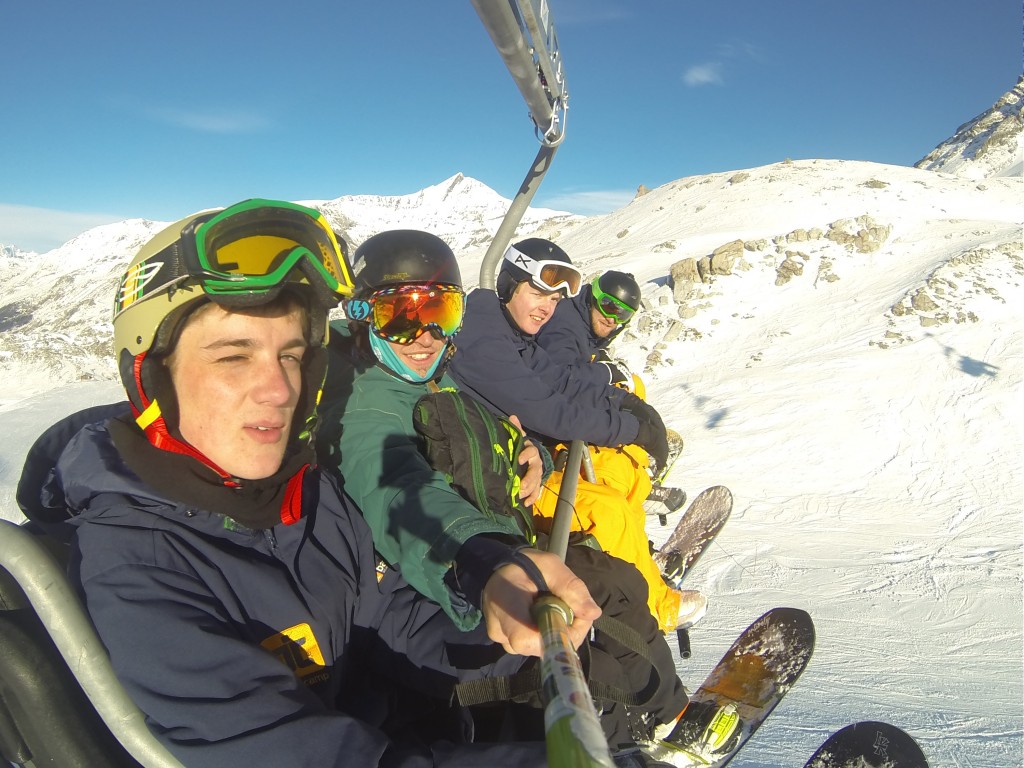 Overall, Val d'Isere is providing Basecamp with another great season, thanks again to all involved. Keep your eyes peeled on this space, plus all Social Media channels for regular updates from all of us here.