Top Tips you need to know if you want to become a real skier!
Guide : Everything you need to know to become a real skier!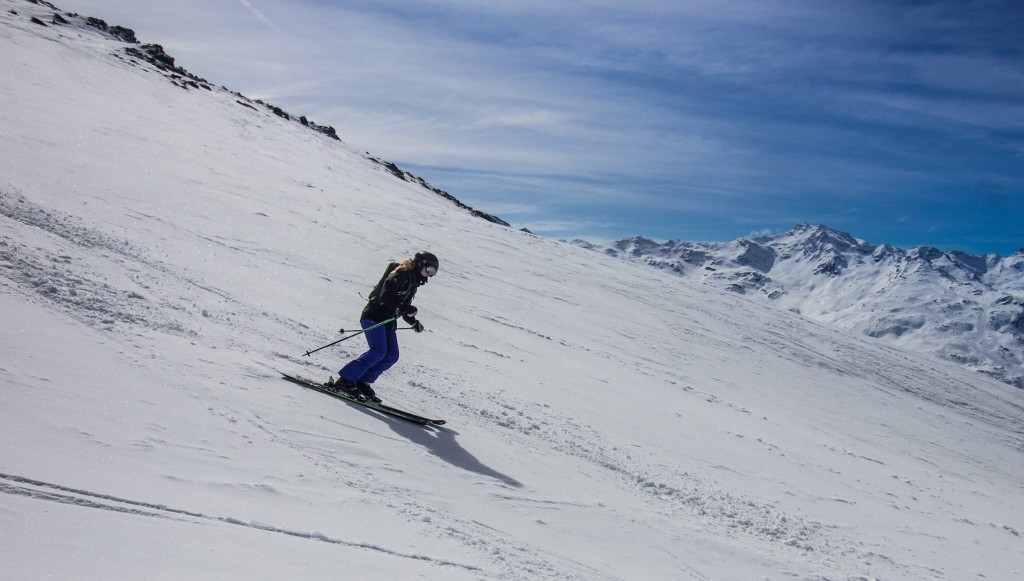 You might be a beginner or frightened, simply at the sight of a black run sign – but whatever level you are, there's a few things you can do that will make your skiing more enjoyable and give you at least a snow flake of credibility.
Here's a few top tips, to be taken with a pinch of snow of course, to help you become real skier, even if secretly you're nowhere close!
Look like one 
Yes it's obvious but when you embark on a ski trip, make sure you don't dress like a punter, even if you are one. The trick is to check out what the pros are wearing – look online, YouTube, Facebook pages. What brands are the guys and girls hitting those huge kickers wearing? Whatever it is, buy it and worry about your technique later.
You don't want to be looking over your shoulder worried about how everyone else looks, and wondering what's "hot or not" this season!
Go to the right resort!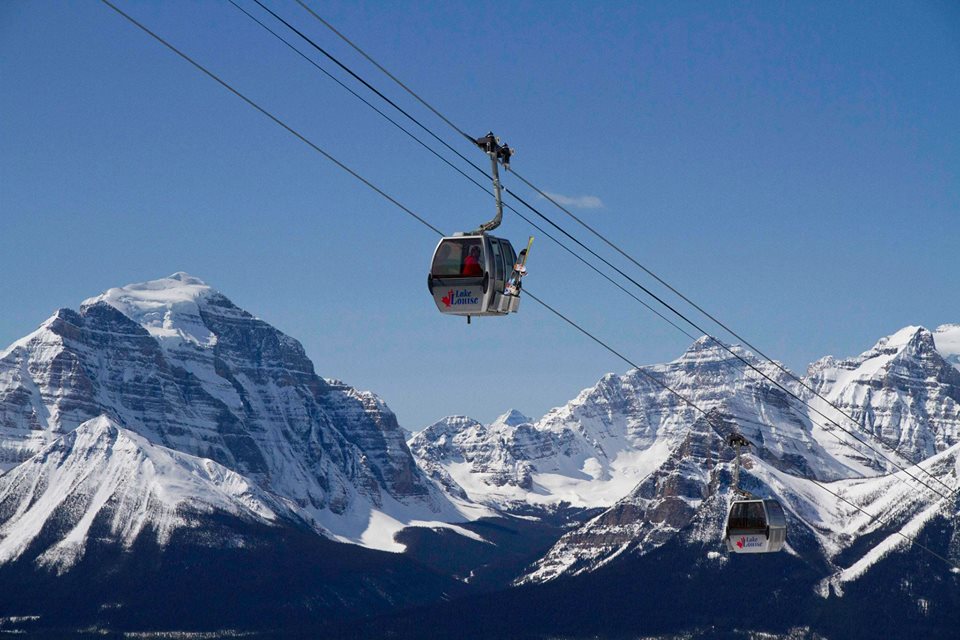 Picking your snowsports holiday destination is crucial to ensure your slope cred remains in-tact, even if you can only ski 20% of the resort – but who cares, when there's a huge party at the bottom of every blue run. Do some research and go to the biggest resort you can, where expert skiers run shoulders with billionaires.
Get in Shape!
You don't have to be an Olympic athlete to enjoy the sport of skiing, but it certainly helps to be in moderate shape. Turning up to a ski resort in a bad way will instantly ensure you'll badly clash with the cool people hanging out in the most popular après ski bar – a place you aspire to call home.
Find out how yoga can improve your riding.
Buy your own skis and boots!
Turning up to the rental shop as you step off the transfer coach is the really the first step to ruining everything else on your holiday in terms of your credibility as a skier. As everyone else is clambering around and waiting for their rental boots, you're sitting in the bar next door, chatting up the seasonaires and explaining you're normally there for the winter but decided to get some sun in the Bahamas instead.
Not only will having your own skis save you time when you get to resort (also money in the long run), but they'll also become a complete treasure!
Discounted Head Skis for all Basecampers
Dress Correctly when you're not skiing!
This is perhaps one of the greatest mistakes for rookie wannabe ski pros when they're away on holiday. Turning up in high heel shoes in-resort (trust me, I've seen it done) or wearing blatantly obvious ski clothing way after dinner isn't a good idea. The only time that's acceptable is if you skip dinner entirely and keep your ski kit on….boots and all, and then that's only acceptable if you can pull it off properly.
10 THINGS NOT TO DO IN A SKI RESORT
Carry your skis correctly!
There's really only two ways to carry your skis. One is over the shoulder (with teh tips down) and the other is with one hand above the bindings with ski acting like a walking stick. With the skis over the shoulder, the bindings must be behind the shoulder and never in front. There are other minor details to consider, but the best thing is to look at how the ski instructors carry theirs and copy them in every possible way.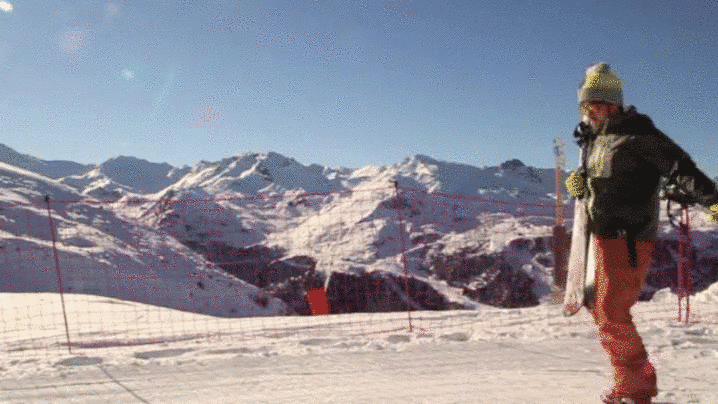 She might feel like she's on a catwalk, but "tips up", not even her exposed belly can take the eyes off that one. Come on Posh – really!
Get some ski lessons from the best instructors possible
There's no shame in getting some ski instruction; the top ski racers are coached every day. Just ensure you get the best instruction available. In France, all instructors are qualified to the very top level and that includes the British ones (providing they have their correct paperwork in place), so whatever your level, you will have the chance to improve your technique, whether on or off-piste. Then, ply them for information about the best places to be seen after skiing and what kind of drink you should order, so you can really fit it with the locals.
So now you know all the secrets you'll never feel out of place again when you're striding through the centre of Meribel with your boot clips flapping all over the place and that fleece styled hat with dinosaur horns on your head!
If you need more help check out our performance camps and courses.