Top Tips to Avoid Looking Like a Punter
How to not look like a punter on the mountain
We all want to feel like a pro and fit in with the cool kids when we go on a ski trip but it's hard to build up local status when you only get out to the mountains a few times a winter.
While we can't get you all the local hookups you can use these tips to help you not look like a complete punter while on a ski holiday.
Avoid the silly hats
Nothing makes you more of a target for wayward snowballs from a group of school kids than a goofy hat over the top of your helmet.
If you are over 12 years old you should leave the mohawk helmet cover at home.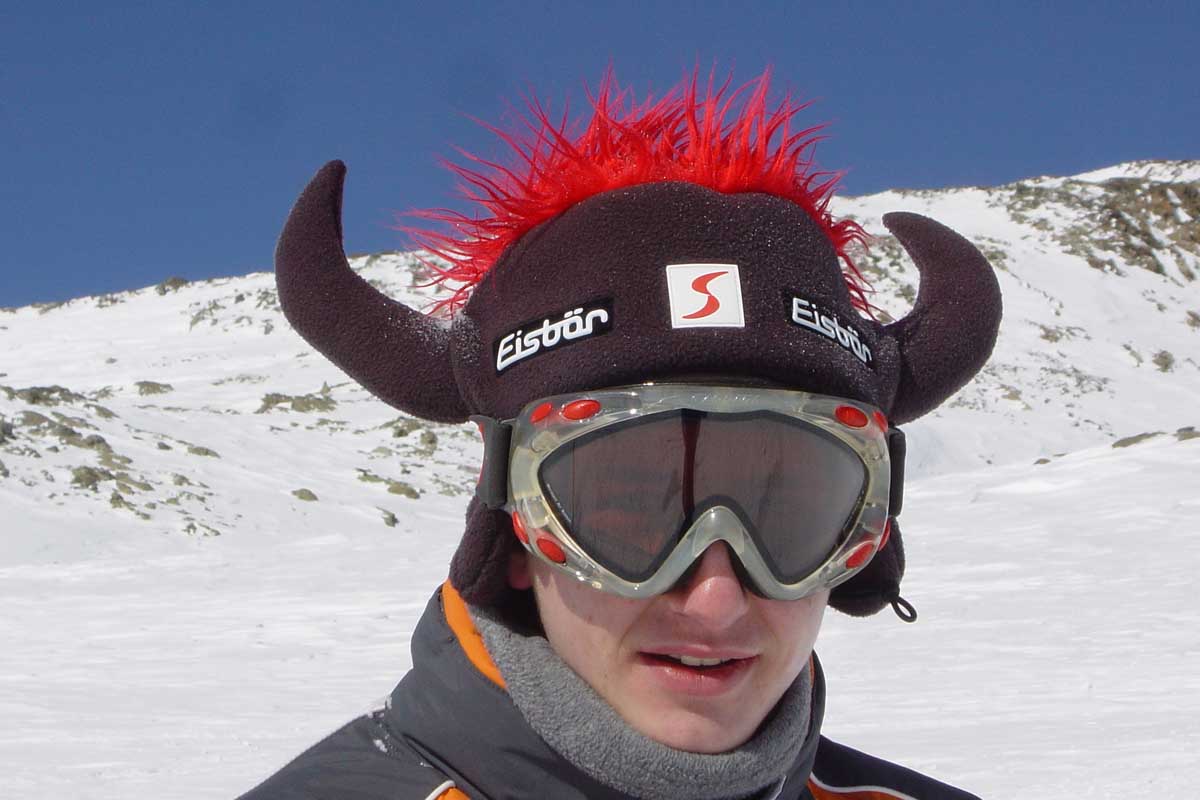 Get it together in the lift lines<
If you are skiing with a crew make sure you get your group together before moving into the queue.
Nothing is going to get the locals more fired up then having someone pushing through the line to catch up with their mates.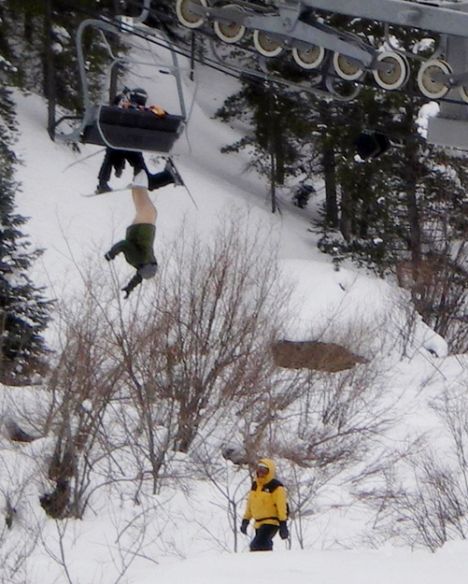 Learn the language
Thanks to apps like Duolingo it's really easy to pick up a little bit of a language on your way to the mountains.
A few polite phrases will go a long way with the lifties and bartenders.
Alternatively, you can head to North America or New Zealand where everyone speaks English as a first language.
Try to have a bit of spatial awareness
If you are the person who carries your skis over your shoulder, make sure you know who is around you.
Swinging your gear into someone's face is a sure-fire way to be on the receiving end of a bit of verbal abuse.
The same thing applies on the piste as well, while the person downhill has the right away a quick peek back up the hill every now and then can help you avoid a collision.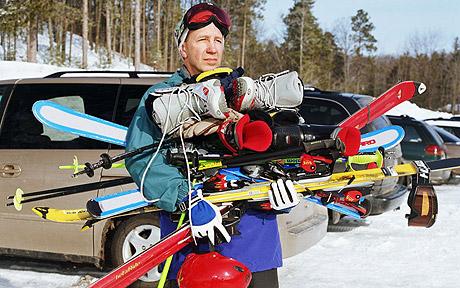 Ruroc Helmets
Just like the helmet covers, these are totally acceptable if you are under 12 years old and want to feel like a stormtrooper.
If you are a full-grown adult I can guarantee that someone is going to have a giggle at your expense plus no one can understand you when you have one on.
Clear the unload area
When you get off a lift for god sakes move out of the way, even if you don't know where you are going, pull over to the side before you whip out your trail map.
Easy on the Pikachu one piece
Unless you are dressed up for a charity event or are a small child you should probably leave the one piece at home.
his is a sure-fire way to make yourself a target for a snow spray and those suites get pretty damp real quick.
Learn some park etiquette
If you have some skills definitely get out and give the terrain park a go but please read the signs at the top of the park first.
Make sure you start small, stop in a safe place and do not use the rail takeoffs as jumps. We don't want to see you end up on this Instagram page: Park Crew Hates You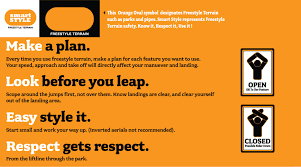 Tipping
If you are heading to North America take the time to read up on the tipping culture. We agree that it sucks having to add a percentage on to the cost of your holiday but being a stingy tipper is a great way to turn the locals off and they have the ability to make your holiday much more enjoyable.
Take a tour/book a lesson
Ask someone on the chair "where can I find some powder" and they might send you in the right direction but more likely they will send you on a wild goose chase.
If you really want to find your way around you should check out the free mountain tours offered by most resorts or even better book an instructor who will actually take you to the goods as they will love to ski it with you.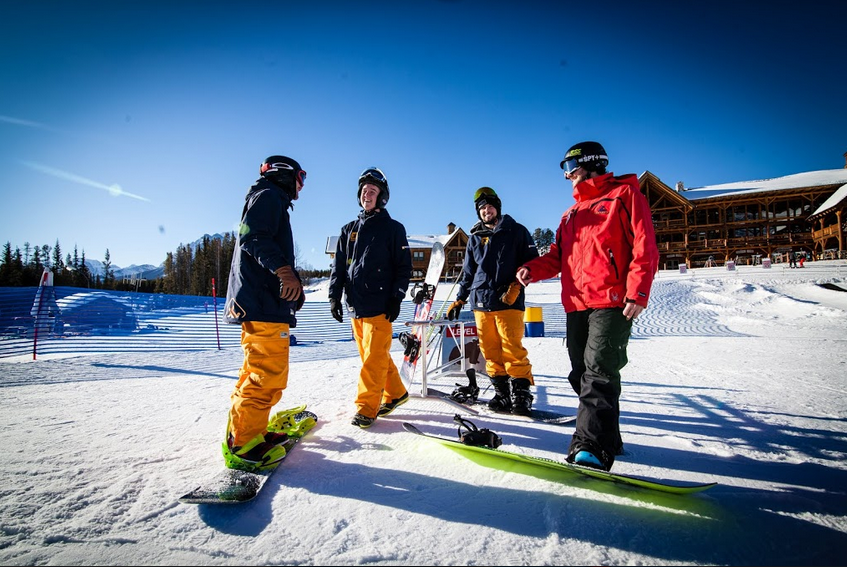 It's a wild and cruel world out there and ski town locals can be a harsh breed, put these tips to use and you will probably save yourself a bit of abuse on your next trip to the mountains.