Top Tips for Beginner skiers and snowboarders
Our top tips for beginner skiers and snowboarders.
Before you become and skier or snowboarder you have to endure the trickiest part of any sport, being a beginner.
Skiing and snowboarding is freaking awesome so we don't blame you for wanting to join the snowsports world.
Your first session out in the mountains will be a life-changing experience so here are a few of our top tips to help you make the most out of your first day on snow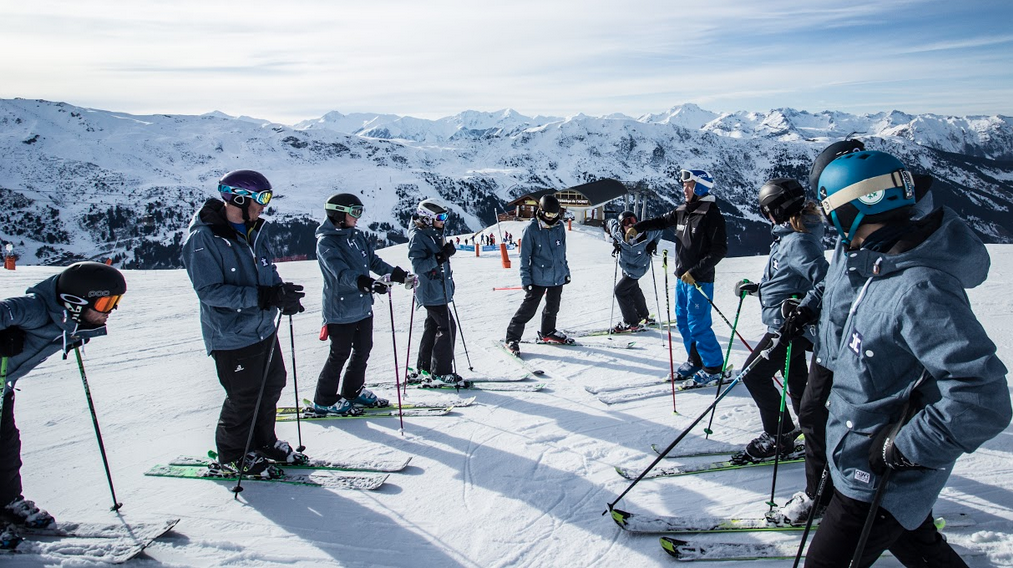 Before you go skiing or snowboarding for the first time:
Choose your resort wisely: The best resort for your first day might not be the biggest, trendiest or most expensive option. You should do your homework and find a resort with a large beginner area, preferable with a magic carpet lift to make your first day a little easier. Start at smaller (and cheaper) resorts and as you get more comfortable move up to resorts with more terrain.
Find the right rental gear: It's pretty easy to find a rental shop with some seriously dated gear so on top of shopping around for a good price you should ask how new their gear is and how often then get things tuned up. We would recommend looking at renting your gear in resort so you don't have to travel with it.
Book a lesson: This one is super important, getting a lesson with a certified professional will set you up for success. Don't get fooled into letting your parents, friends or other half teach you, even if they know what they are doing let a professional handle things. Start out with a group lesson to get the basics down and if it goes well and you liked your instructor ask them about some private lessons to help you get better even faster.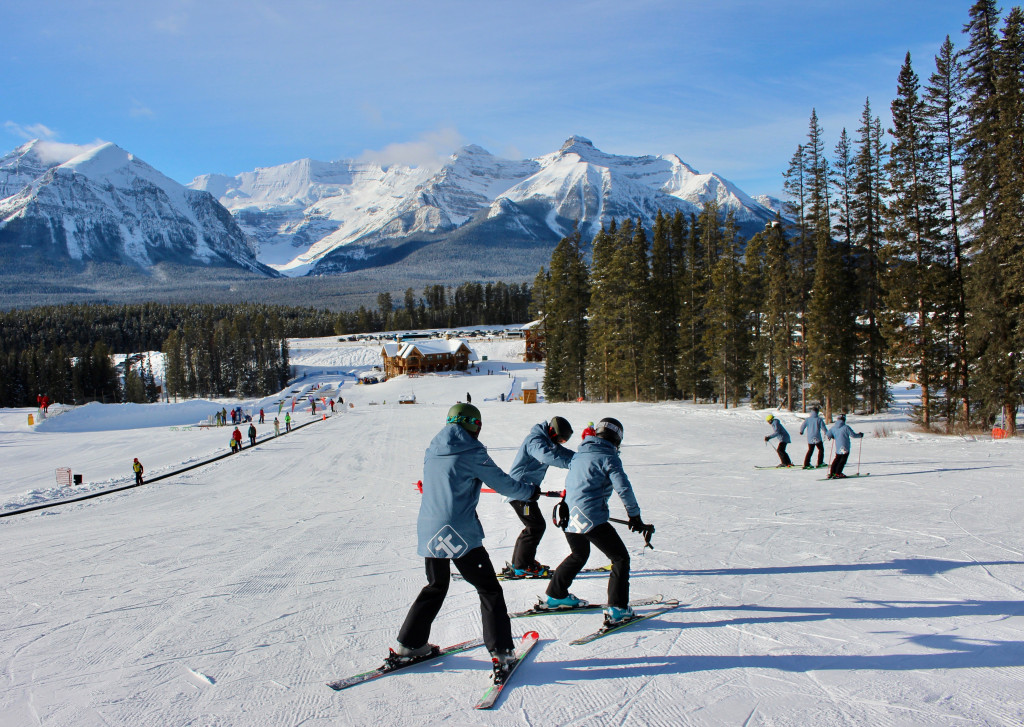 Check the weather: Knowing what weather you are in for the next day will help you get set up for success. We recommend using https://www.snow-forecast.com/ as it has pretty much every resort worldwide covered.
Get Fit: If you have been sitting around staring at screens for a long time it might help to get out to the gym and do a few squats. Check out this 30 minute winter workout you can do at home with no equipment 30 minute winter workout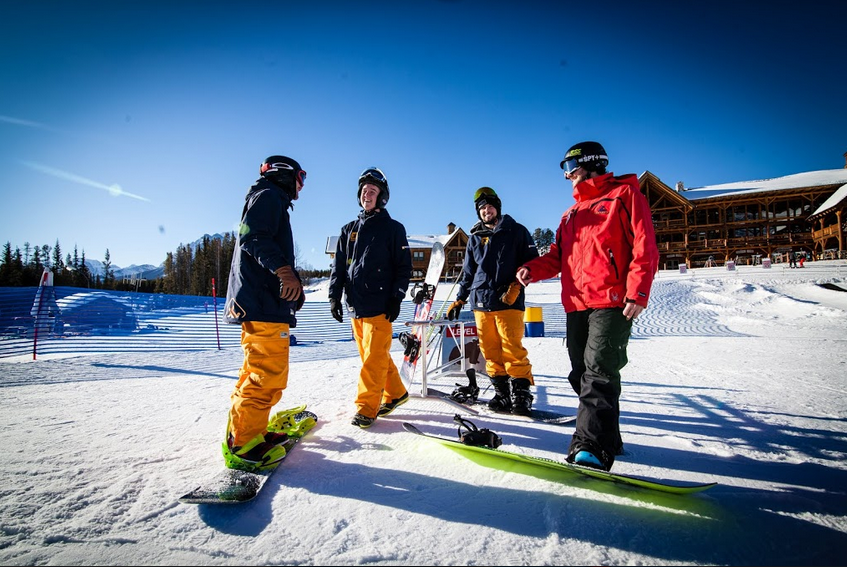 The big day has arrived, make the most of it by:
Arrive early: We hate to break it to you but you first day you will be a bit all over the place, make your life easy by getting there early so you don't need to stress about getting stuck in traffic or getting lost on the way to your lesson.
Dress appropriately: You will likely be working pretty hard on day one so even though its cold out be prepared to get your sweat on. Dress in layers so you can drop or add more clothing depending on how you feel. Gloves and eyewear are a must and we strongly recommend a helmet that fits well.
Stretch: Limber up, you're going to be moving around and using muscles you didn't even know you had so a quick stretch will get you set up for success. If you are listening to these tips your going to be there early anyways so you have lots of time to get this done.
Fule up: You will be burning through energy so fuel up, breakfast is the most important meal of the day after all. A little snack in the pocket and a bottle of water stashed at the bottom of the beginner area will make your day much more enjoyable.
After the first day:
Apres Ski: Just because you don't ski like an expert doesn't mean you cant party like one, go get involved in some apres ski, you earned it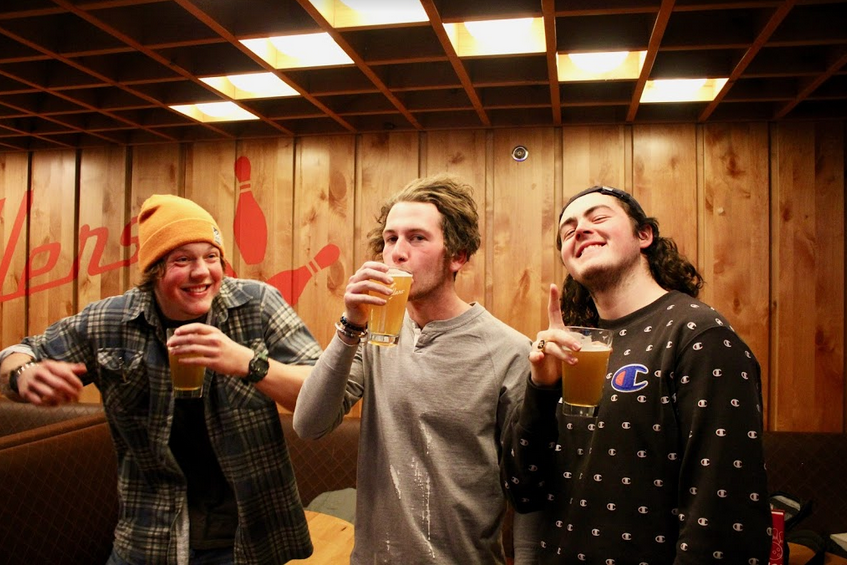 Stretch again: You will thank yourself the following day, you can probably get this done at apres ski if you dance moves are loose enough.
Book another lesson: Lets face it, you are hooked. You might as well book your next day right now, if you can go with the same instructor as they already know what you have done and have your next steps planned out in their head.
If you follow these steps you are probably hooked by now, congrats on changing your life for the better.
---