Spring Sessions at Lake Louise
Spring Sessions at Lake Louise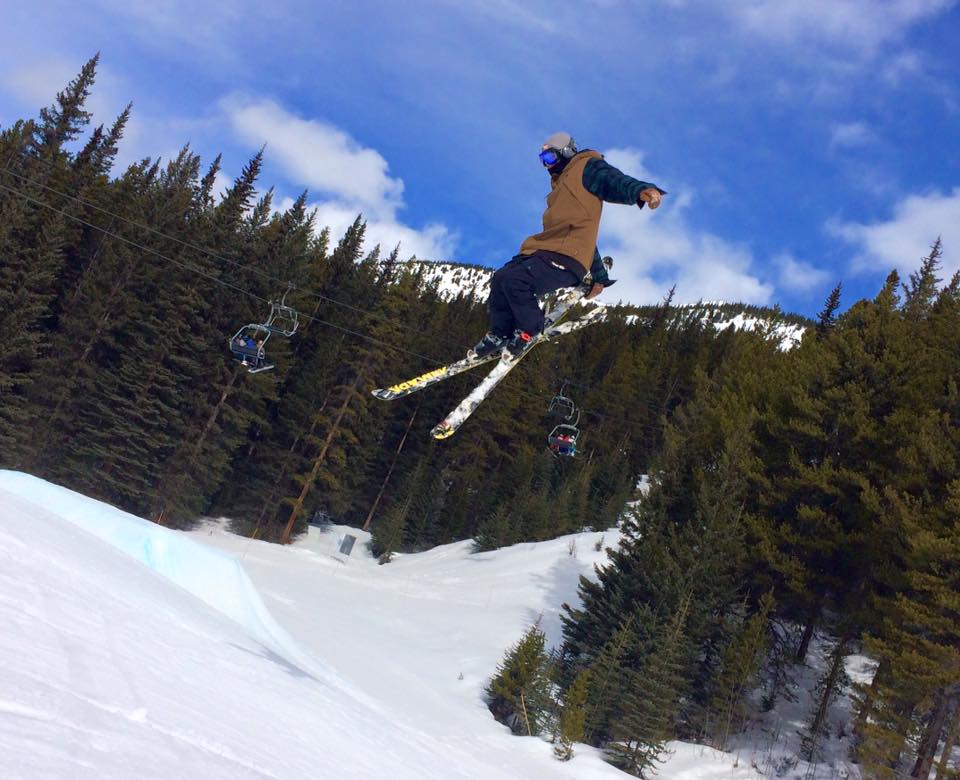 Its been a whirlwind of activity since our last post here, sorry for the delay but we've been having too much fun to sit in front of a computer!
First up the level 2 CSIA and CASI instructor exams are now behind us, congrats to everyone who took part and a special shout out to the skiers who for the 4th year in a row achieved a 100% success rate on the course! The level 2 exams are a big step up from the level 1 as the instructors move from teaching beginner skiers and rider on green terrain to teaching intermediate and advanced clients on blue and black terrain. Thanks to the Lake Louise Snow School for giving us access to some of the best trainers and level 2 examiners in the business. Were hoping to see a lot of our group back next season teaching for the resort and training for their level 3 exams. We have a huge return rate at the resort every year as the resort loves hiring our graduates. If your already a level 2 and have not come through our program worry not, we can help you get into one of the best snow school out there with our level 3 apprentice program.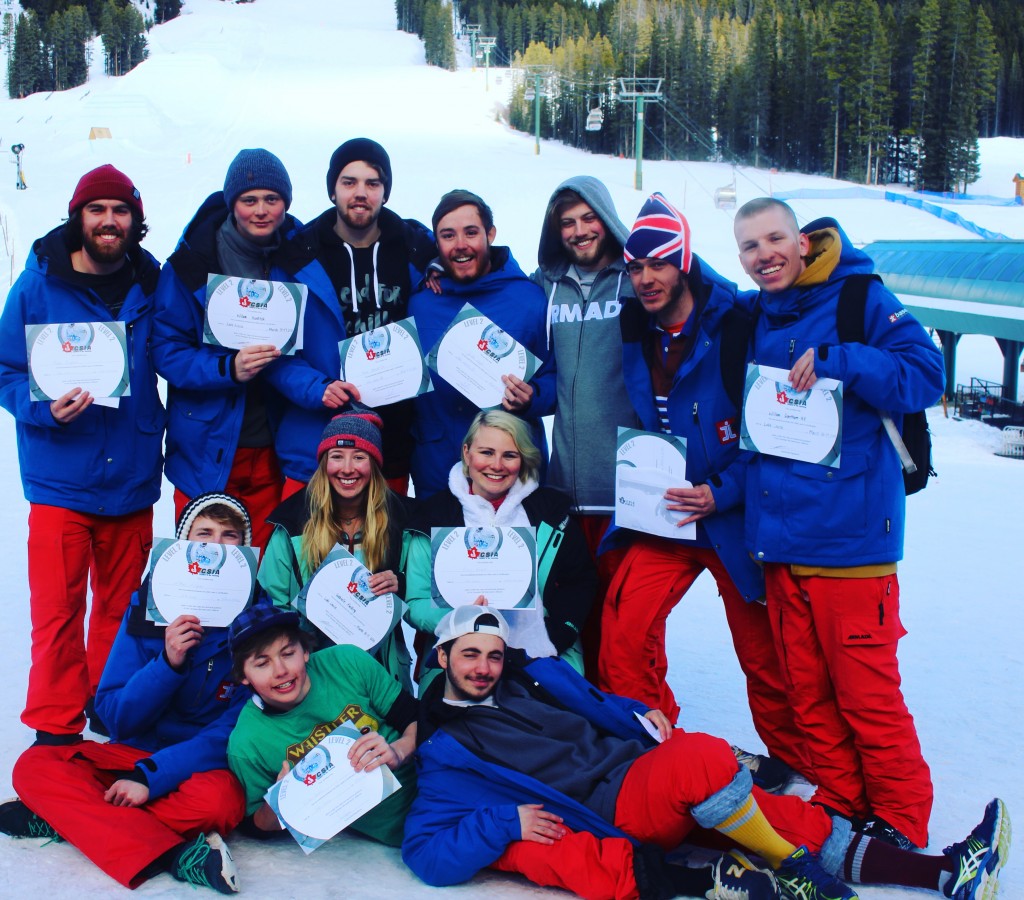 We had our usual post exam celebration and recovery day then it was right back into things the following Monday morning for a week in the park. Our ultimate course includes the CASI and CSIA park instructor course which runs during the last week of the course, think a sunny week of spring time park laps with your trainers. Even if your not super experienced in the park or don't want to be a park instructor its still a great way to learn the basics safely.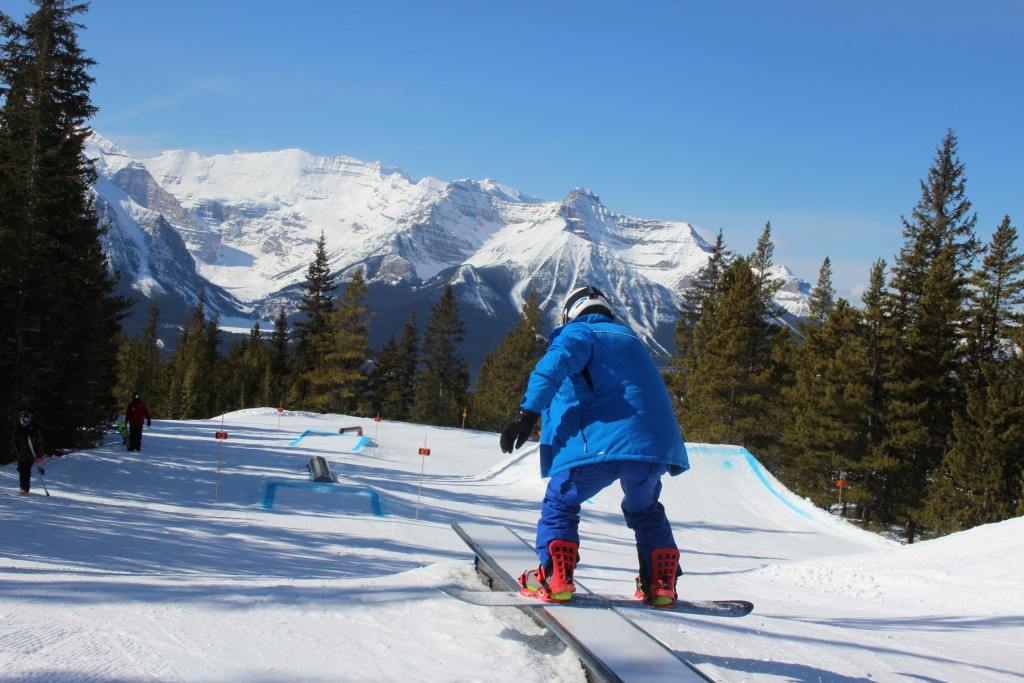 Our final day on snow for the season we had one final event to do, a day of cat skiing with KPOW adventures. For those unfamiliar with cat skiing you travel up the mountain in a modified groomer that has a big 16 person cabin on the back and ride down fresh lines and get picked up at the bottom again by your cat. KPOW operates at an old abandoned ski area in Kananaskis country, fortress mountain, about an hour from Banff. Its definitely one of the coolest locations to do an activity like this as there are still old runs and structures around but no one to track it out, it was pretty much like having a private ski resort to ourselves, not a bad way to finish up our time on snow for the season.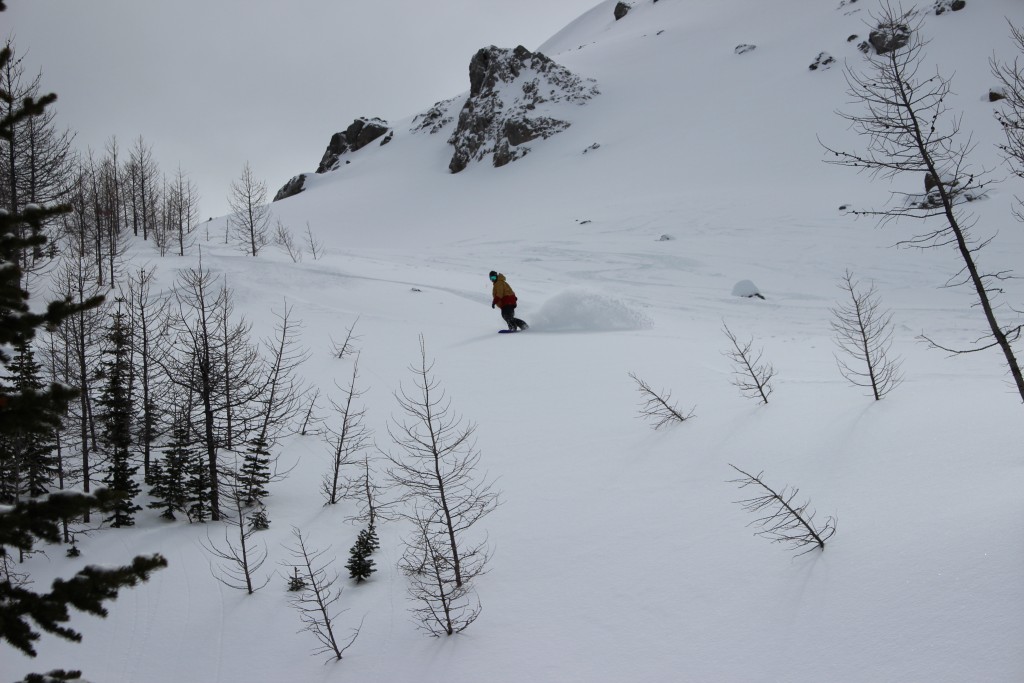 After we returned from cat skiing it was time for a bittersweet night out to finish things off before everyone's departure on Saturday. We do an awards dinner with some serious and a lot not so serious awards before everyone goes out for one last hoorah in the land of cheap jager bombs.
It might be the end of the instructor training courses but its by no means the end of winter here in Banff, there's still over 5 weeks of riding left at Lake Louise for those wise enough to stick it out, the season pass you get on a basecamp course goes right through until the end and we are more than happy to help you extend your trip. Spring might be our favorite time of year as it means warmer weather, slushy parks, beer gardens and sunshine until really late in the evening so you can do lots of post riding activities.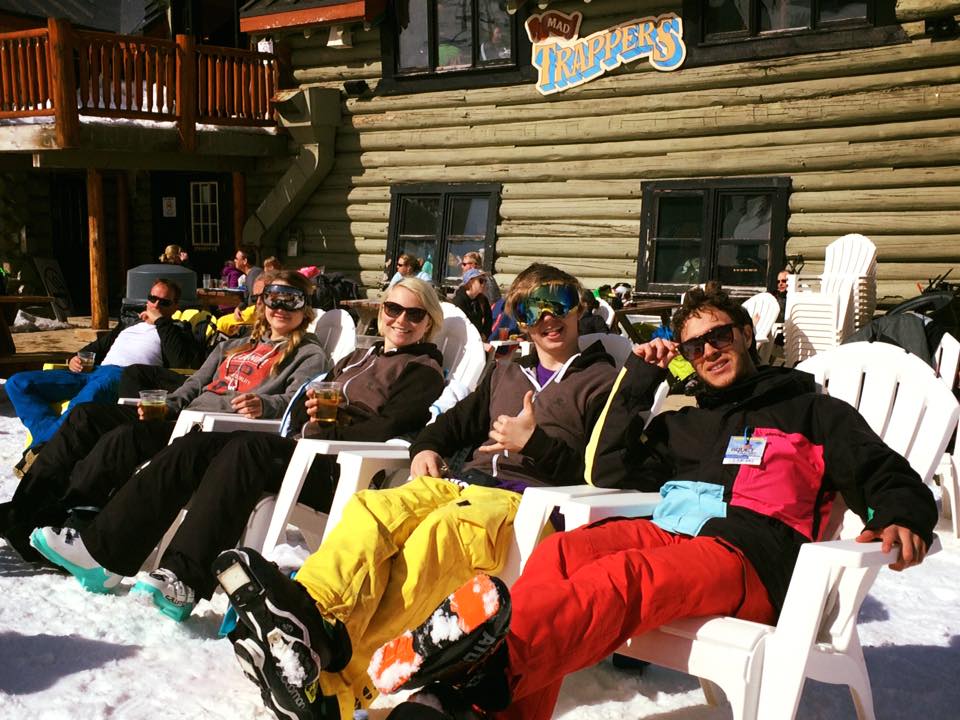 Thanks for a great season and here's to an awesome spring in the mountains!
-Andrew