It's easy to be reminded why we call Banff our Canadian base. There are so many places to ski and incredible views to see. Endless activities, an incredible choice of dining options and great night's out. It's one of the most beautiful places on earth in our opinion and for a small transient town the sense of community is like no other.
SnowDays festival is a wonderful celebration of all things winter in Banff National Park! The festival runs from January 15-26 in 2020 but takes place every January. The festival accompanies the international Ice Magic ice carving competition and exhibition which takes place at Lake Louise. The alpine hamlet of Lake Louise comes alive during the 12-day Ice Magic ice carving exhibition. The precise hands of skilled artists from around the world use ice as their medium of artistry and architectural design to create incredible masterpieces. The iconic Fairmont Chateau Lake Louise gets involved too and creates a winter wonderland filled with ice castles, ice bars, and ice carvings.
Back on our doorstep, less than 5 minutes walk from our Basecamp base are 9 huge snow sculptures. These too were created as part of a competition and while the light doesn't glint off these the way it does with the ice sculptures the sheer size gives these masterpieces an equal grandeur.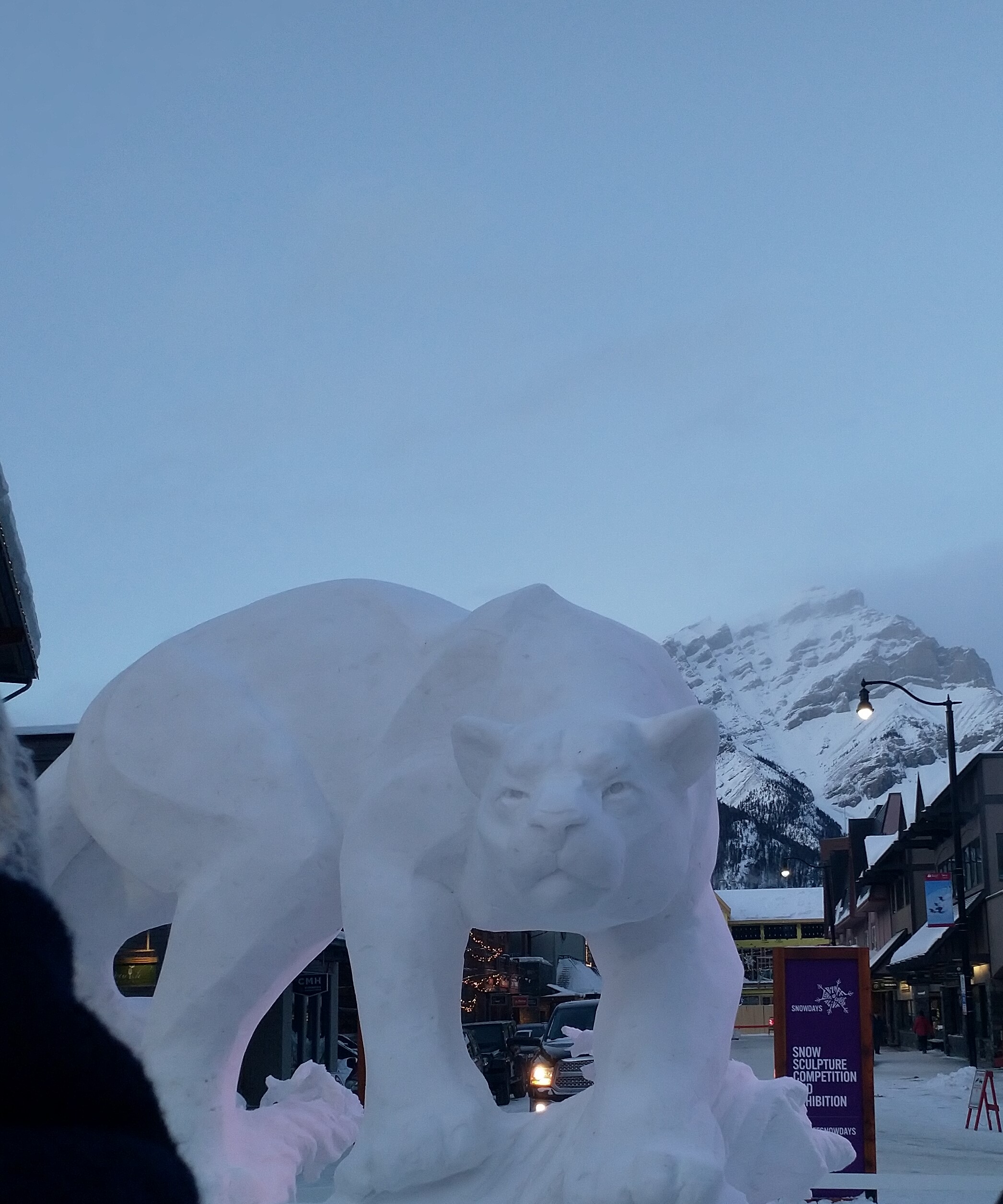 Our favourite SnowDays location is the Barbegazi (Play Zone). Just a stone's throw from our Banff home is the local playing field which comes alive with winter magic at this time of year. A huge ice rink takes over the field and for the duration of the festival ice skates are available for free! Axe throwing was a popular favourite and when it was time to warm up we took part in both snow shoe and obstacle course races in the snow.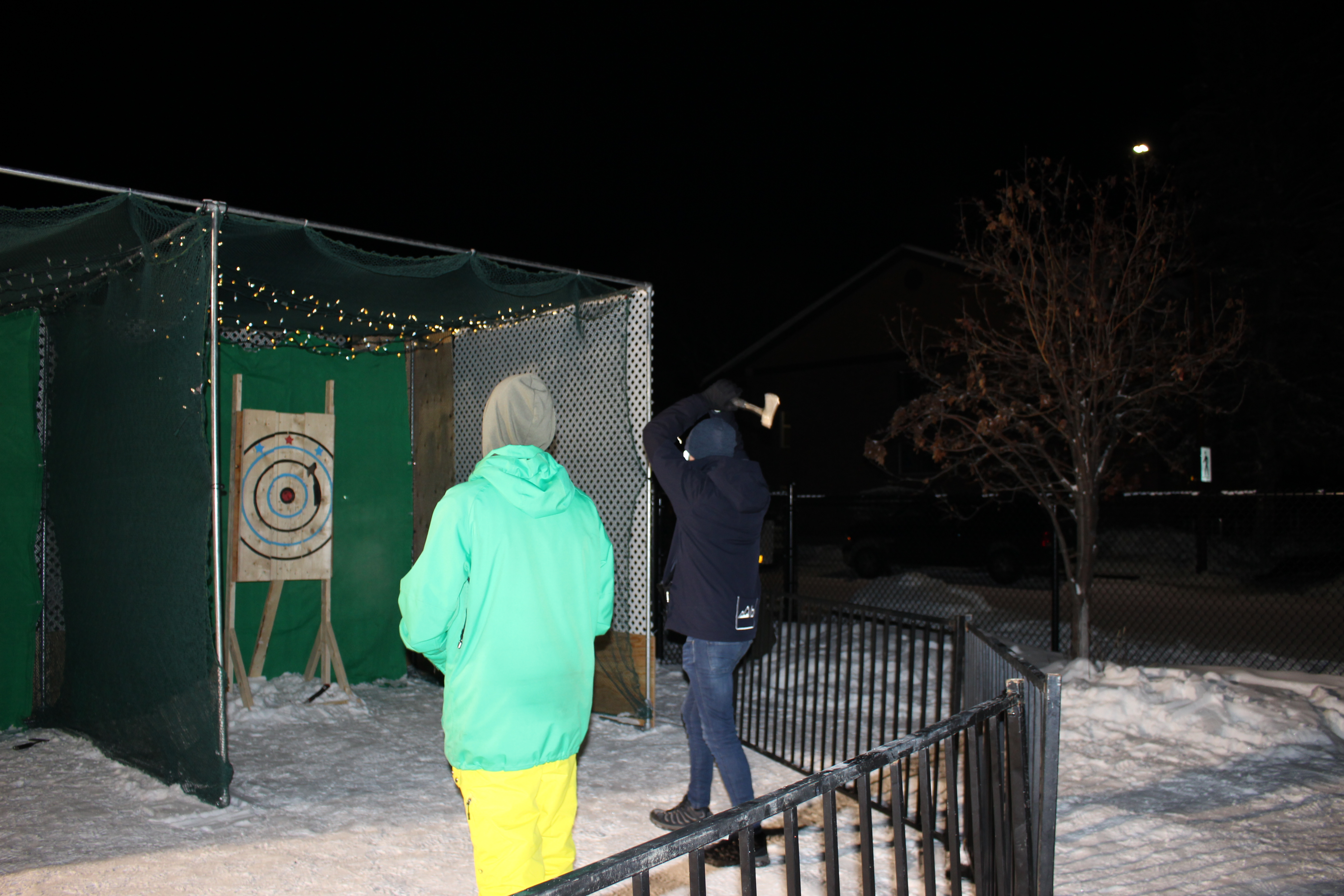 Fat-biking was another brand new thing we tried and human curling was hilarious. A few of the guys got into some snow skating, these skateboard decks are purpose built to be like sleds on the base and slide just like them on snow… much harder than it looks!  Crazy to think that all of these amazing activities are put on for free and the hot chocolate (also free) was some of the best I've ever tasted!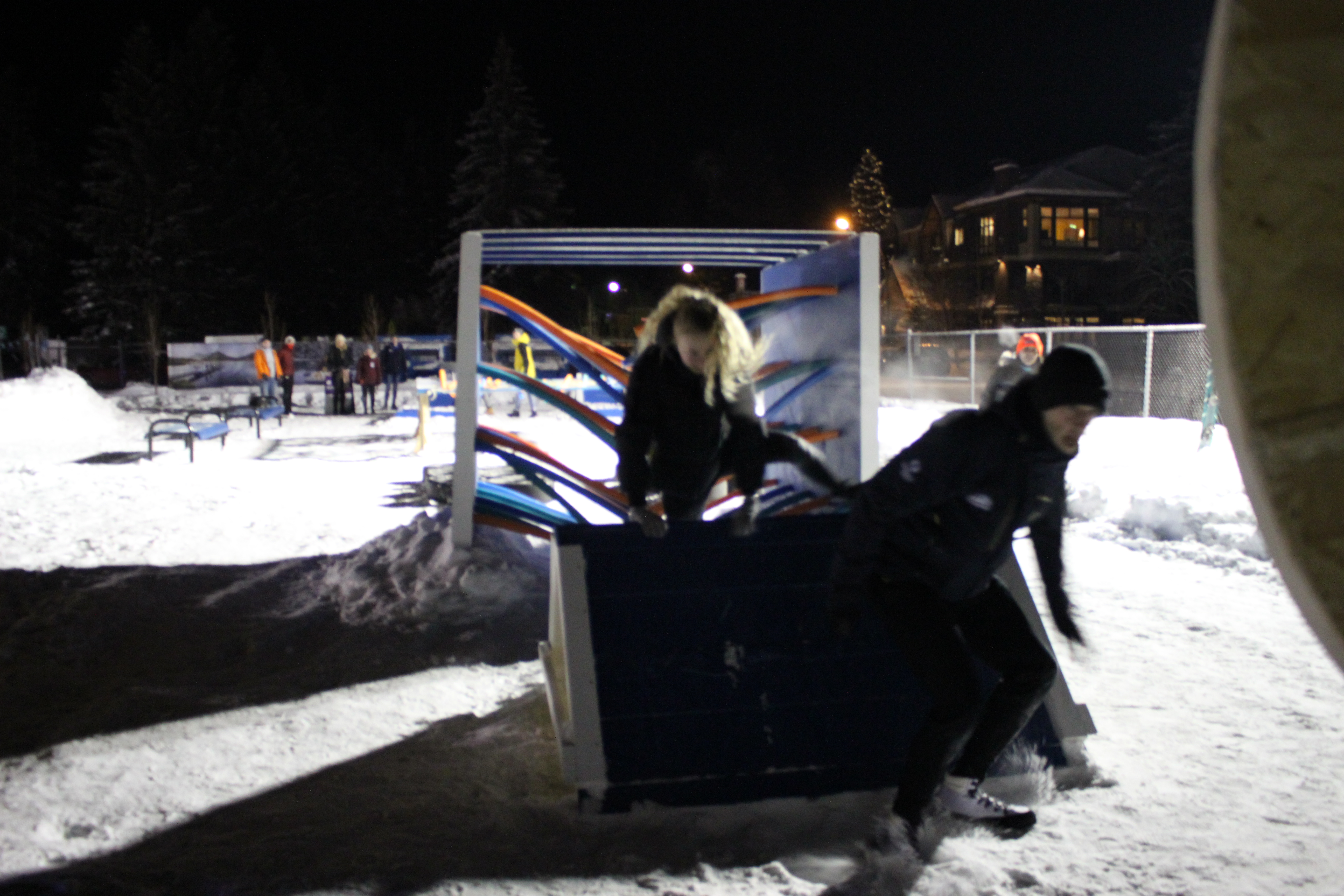 Skijoring, horse powered skiing! Skijoring began its rich history in China hundreds of years ago and became more closely associated as a winter sport in Scandinavian countries in the early 1900s. Banff has given the sport a very Albertan twist and we watched crazy cowboys and cowgirls hitting all kinds of features on the main street of Banff propelled only by horse.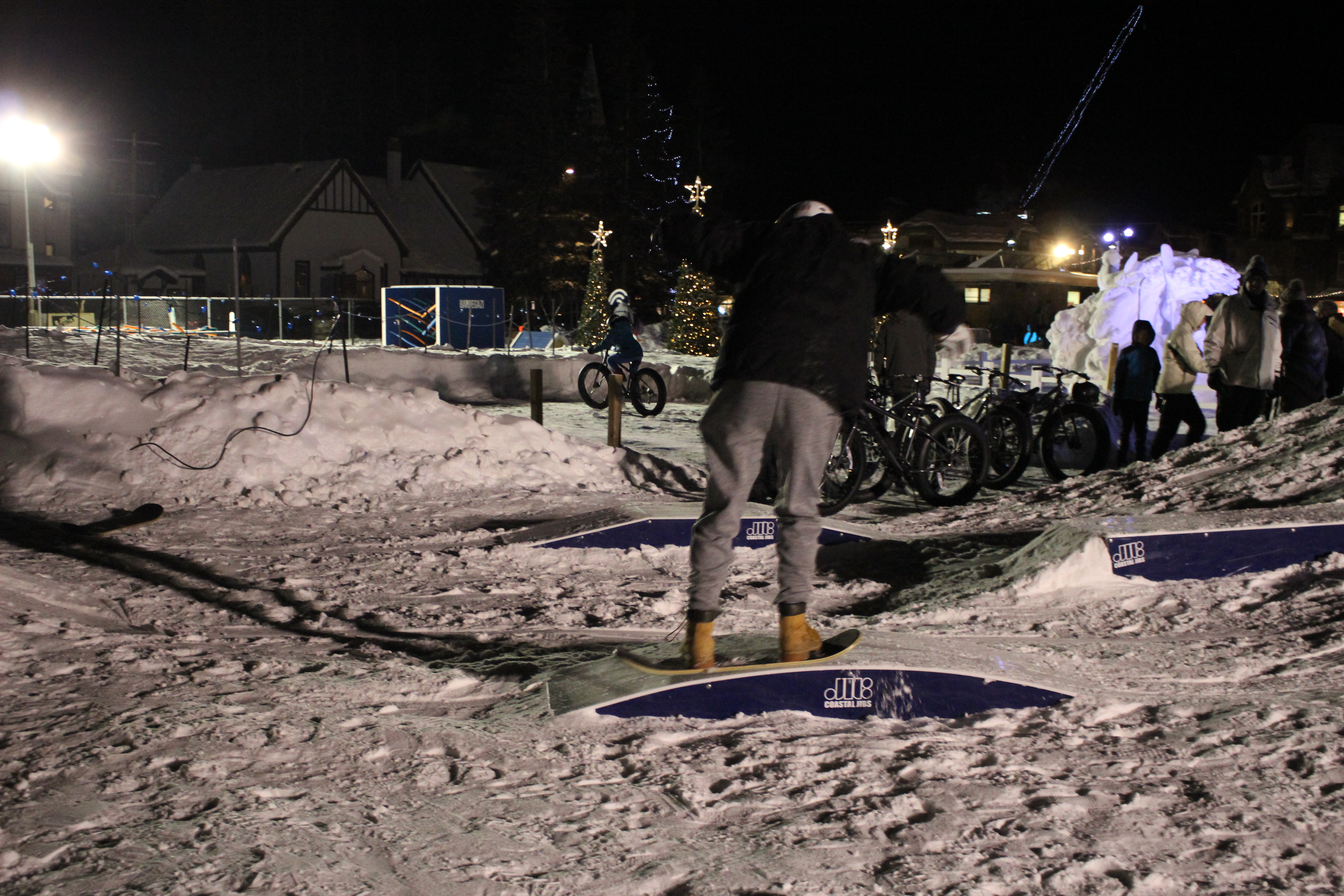 Banff has some amazing events that take place over the winter months. Theres much more than just world class skiing out here in this magnificent part of the world. Cant wait for you to join us!