Skiing on Icebergs…what haven't they tried?!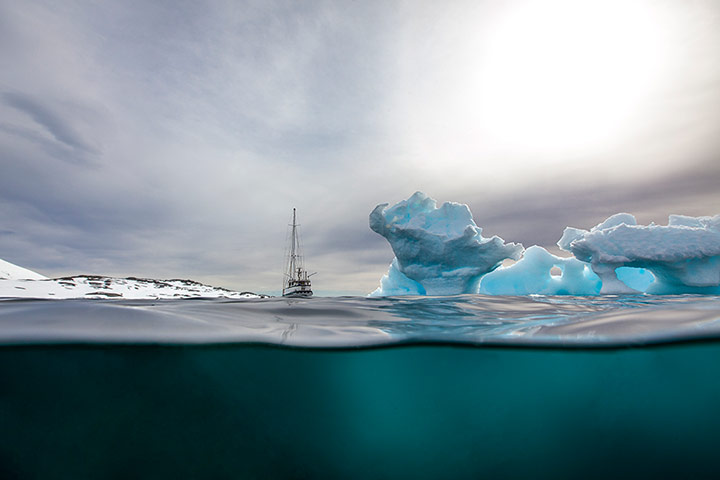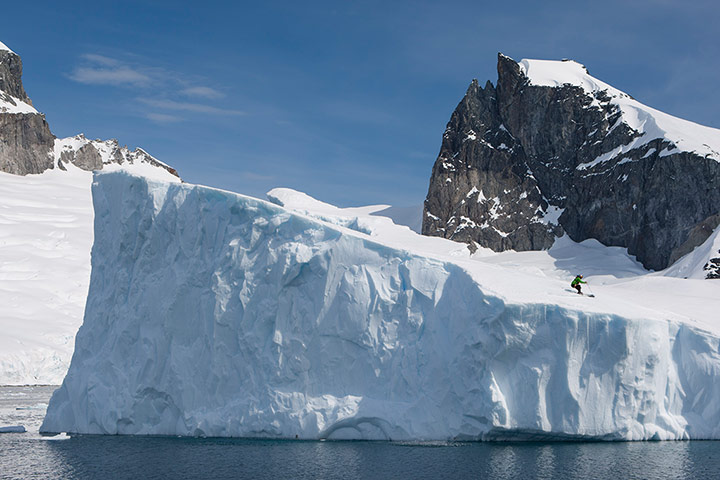 Millions of people are concerned about global warming and global climate change. Thousands of brave scientists travel to the frozen wasteland of Antarctica in hopes of learning more about our planet and how the global earth system works.
But there are a few adventurers who see this as an oppotunity to have a little fun…
 
A team of daredevil skiers take on sub-zero temperatures vertical, drops and even a 60ft iceberg as they search for the ultimate off piste experience – in the Antarctic Peninsula. Among the many hair-raising challenges, big mountain skier Chris Davenport, from Aspen, Colorado, climbed the berg in the Antarctic peninsula before skiing down several times.
And as he descended he came perilously close to taking a dip in the icy waters below – with just a life suit on for protection.
 
Found something more extreme? Share below in the comment section…
Blurb
A group of adventurists take on sub-zero temperatures, climbing 60ft to for a run down on a moving iceberg. Chris Davenport and his team take skiing to the next level.