Ski Fashion – What do you wear?
Ski Fashion What look do you go for on the slopes?
As skiers, we all have one thing in common. Our love of sliding on two sticks down a snow-covered mountain.
Over time skiing has progressed and different styles, disciplines and subcultures have developed. From piste cruisers to park rats, freeriding to racing there is a focus for every rider.
When you have such a range of niches in a single sport you will inevitably get different tribes and subsequently individual fashions will emerge.
Today there is a wide range of different ski fashion. In this blog, we will look at the range of ski fashions and their style icons.
Then it is up to you to choose what you wear.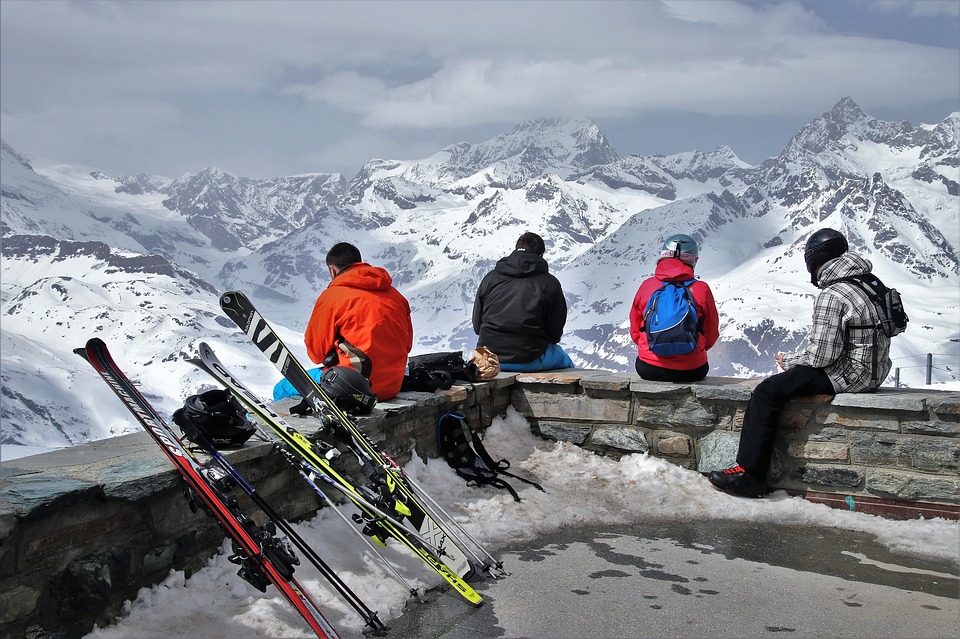 The Freestyler
AKA the park rat. Lives in the snow park. Occasionally will venture out to build a kicker away from the crowds.
Originally the park was the home of snowboarders but then skiers joined in and slowly the style and fashion merged.
The syle in the park is baggy, low, hoodie, casual steezy.
Style Icon – James "Woodsy" Woods
The Racer
When racing the look is strictly lycra suit, helmet and body armour.
When not racing you should look still look fast with a hint of Olympic team dress code.
To perfect the style go for slim fit or stretch pants. Only wear figure-hugging layers to show off your highly tuned physic.
And your coat should be a small light puffer or fitted Spyder jacket (preferably in your national colours).
Style Icon – Lindsay Vonn
 

 

 

View this post on Instagram

 
The Ski Instructor
If you want to become a ski instructor you need to dress like one.
The current trend for instructors if to have uniform looking ski outfit with the intention to show off your form and skiing style perfectly.
For many, an instructor isn't an instructor if they aren't in red. But a lot of schools are going for blues and greys.
Also, take the opportunity to set an example and wear a helmet.
Style Icon – Us of course
The Punter
Not to be laughed at the punter is the person that enables us all to maintain our mountain existence and keep the resorts going.
They may have not discovered their ski calling yet. Or if they have it is cruising the piste, frequently stopping for drinks and generally relaxing on the 1 week-a-year ski trip.
Most likely to be found wearing a mix of Quechua, Lidl and Decathalon ski gear for the family while Dad wears Helly Hanson or North Face. In extreme cases, the look is more hand-me-down or vintage.
Style Icon Jerry of the day
The Freerider
More than any other group of skiers the fashion for freeriders and backcountry obsessives is lead by technology. If you are heading into the mountains, summitting untracked peaks and risking your life for thrills you are probably going to invest in the best kit.
Utility and comfort should mean that freeriders look functional but somehow they are some of the most stylishly dress skiers on the slopes, or not as the case may be.
And the best fashion bit of being a freerider is the accessorising. Bags, harnesses, ropes, transceivers, spades, poles and the only people truly worthy of a go-pro mounted on their helmet.
Sandra Lahnsteiner
The Seasonworker
Despite what it may look like the fashion of seasoning is deliberate. A dedicated seasonnaire will be wearing at least a seasons old kit patched up with gaffa tape with beer and ketchup statins acting as waterproofing.
Gloves must be threadbare. Beanie hat is often the newest purchase. Hoddie and big goggles are essential.
But underfoot a true seasonnaire will have the best ride they can afford, preferably new each winter.
Subcategory: The ex-seasonworker – Despite doing one season back in 2005 these people will still behave, ride and dress exactly as they did when the took the coach home.