Parks, Pow and Progression, an update from the New Zealand Team.
It's been a busy two weeks since we last checked in with our crew down in New Zealand. First up we need to say a huge congrats to everyone who passed the level 1 instructor certification!!!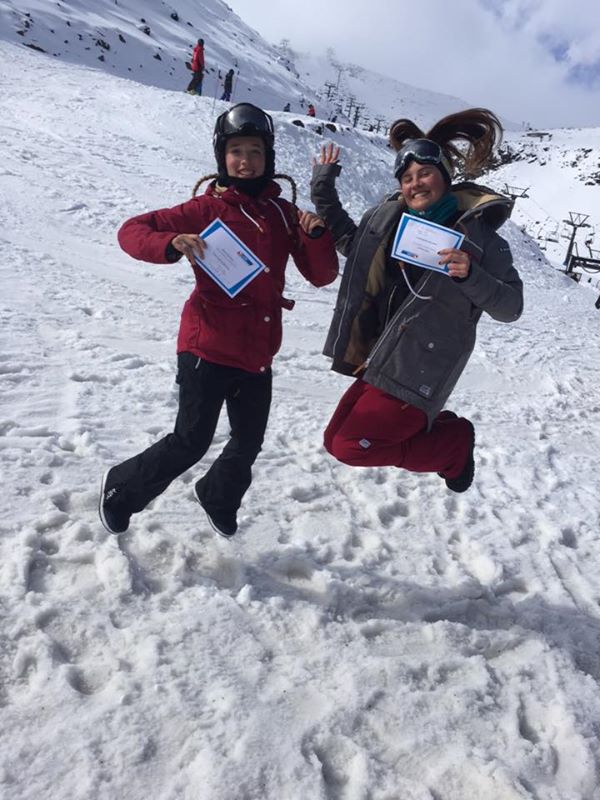 The hard work from the groups, their trainers and the extra insight from the examiners has really paid off as we had a huge success rate again this season including a 100% pass rate from the snowboarders. Of course that called for some celebration and it could have not been timed better this year as there was a massive event, the Ohakune Snow Ball, on the same weekend. This meant that town was packed with folks here to catch some great NZ DJ's and party until the wee hours of the morning.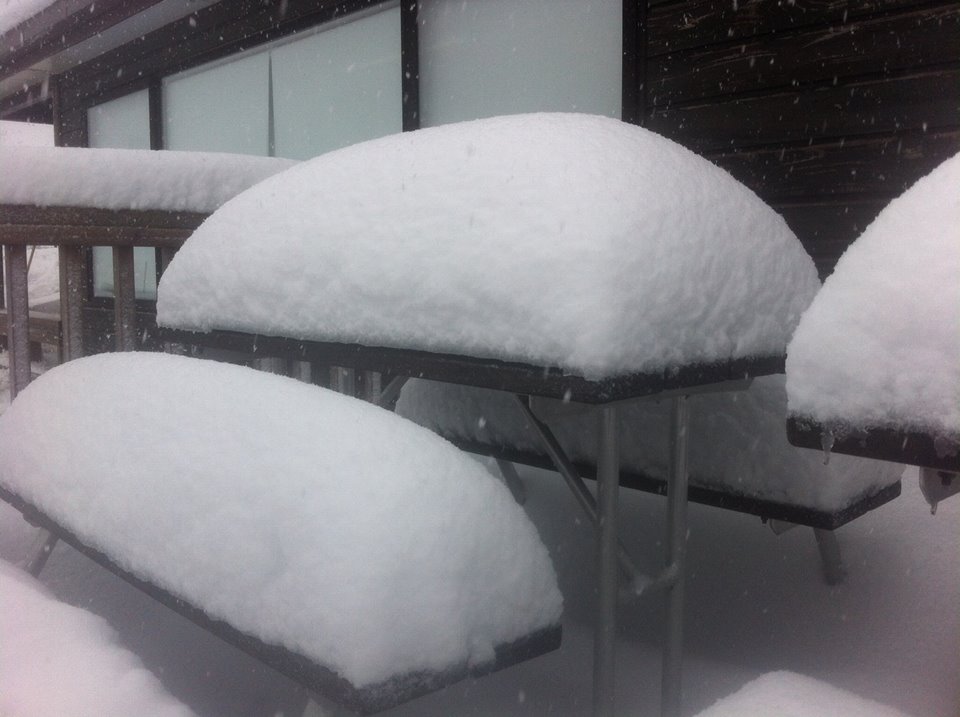 The next day we were very happy to find that another massive storm had rolled through and had shut the mountain down, it meant we could nurse our hangovers and not feel bad about missing a day on snow. The storm was so intense it was shutting down roads all over the island and almost made those who were only here for 4 weeks miss their flights home. We thought it was a sign they should stay but sadly the real world was calling. Once things did clear up we were once again treated to another stunning Turoa powder day.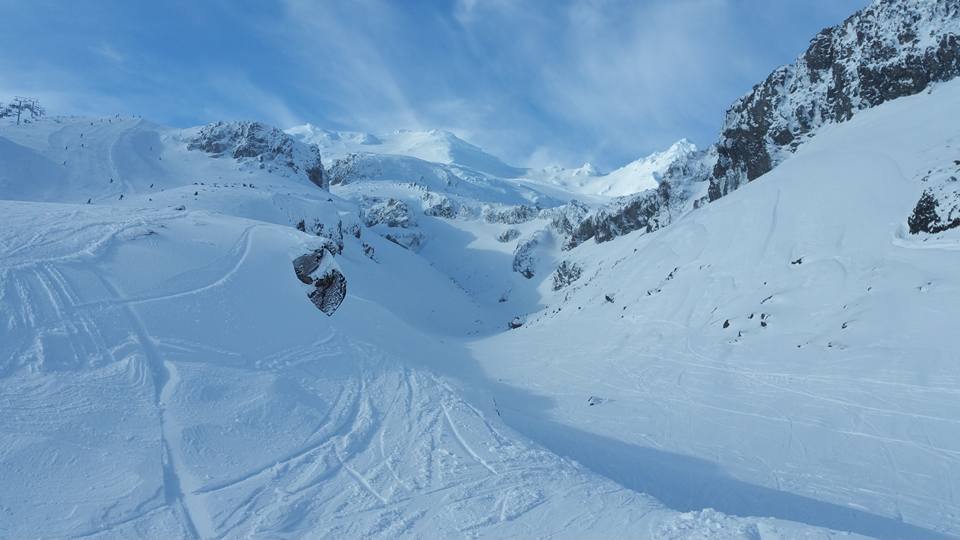 Turoa is hands down the most terrain I think I have ever ridden and all it takes is one good pow day to convince people this. The terrain here has been shaped over thousands of years of volcanic action which has left us with some seriously wild gullies, ridges and cliff bands for all abilities. Its probably the closest thing to surfing the earth you will ever find.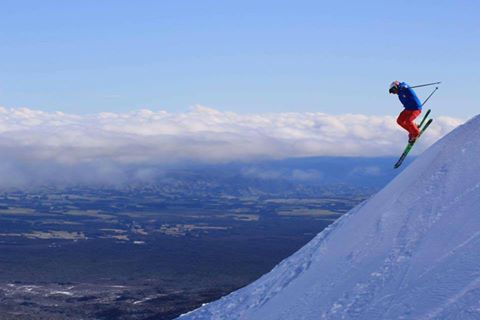 Once the snow was tracked it was time to move on and put some time on the park. Turoa has a super passionate and very talented park crew and all this fresh snow has been making things pretty for them. With almost endless amounts of snow to push around they have constructed 3 different parks on the mountain with something that suites everyone's tastes. This was perfect timing once again as with the level 1 behind us the trainers are starting to push the groups outside of their comfort zone. Lots of out time is getting spend moving into the park as we start to prep for the level 2 exams.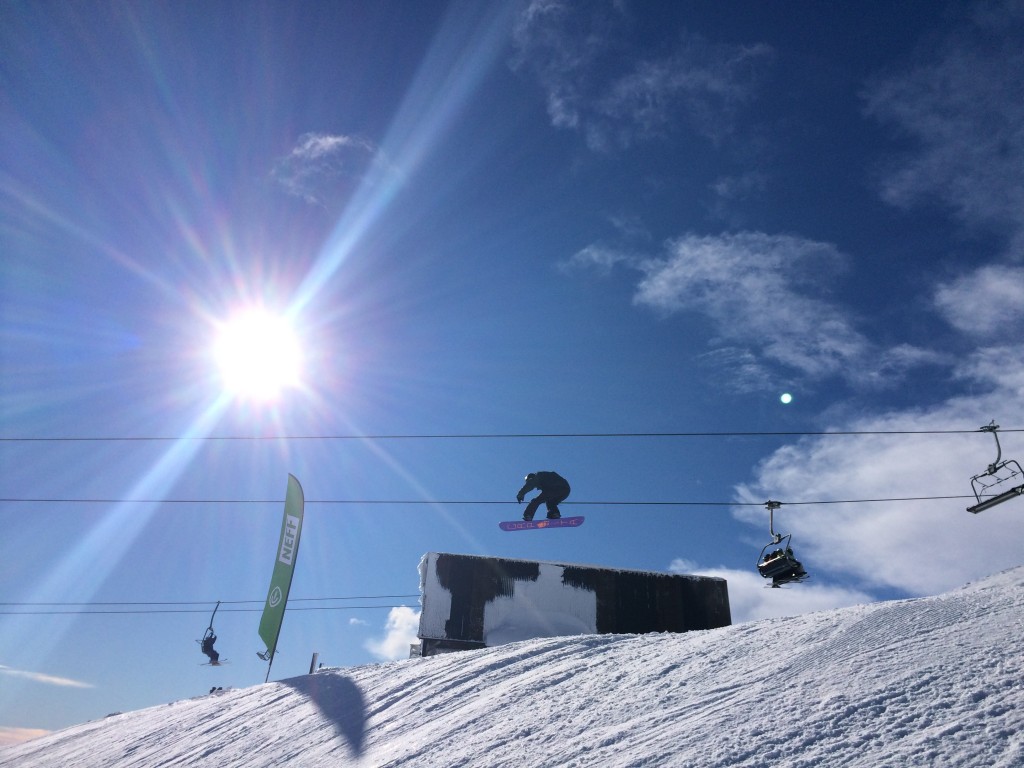 As we have said before the mountain here is an active volcano( leave it to the kiwi's to put a ski resort here…) and the top is probably the most picturesque location you will ever ski. Some of the group tackled the hour hike from the top chair and were hit with the epic view of the crater lake perched on top. If you can find a more picturesque summer shred destination please let us know!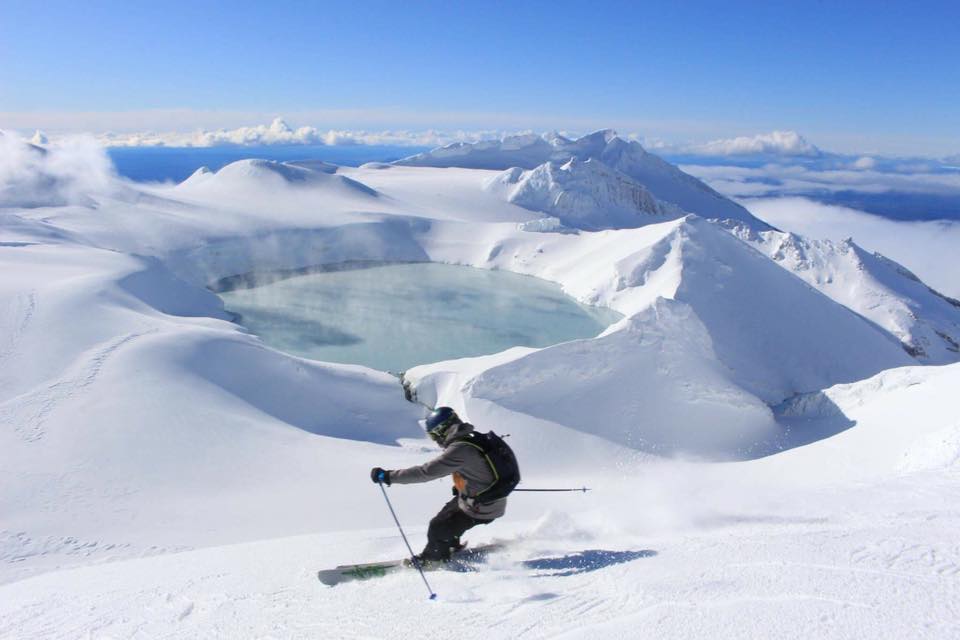 Have a little peek at the video below for a glimpse into a typical day in the life here on our NZ courses.
-Andrew