Park, Pow and Level 1 Exams in New Zealand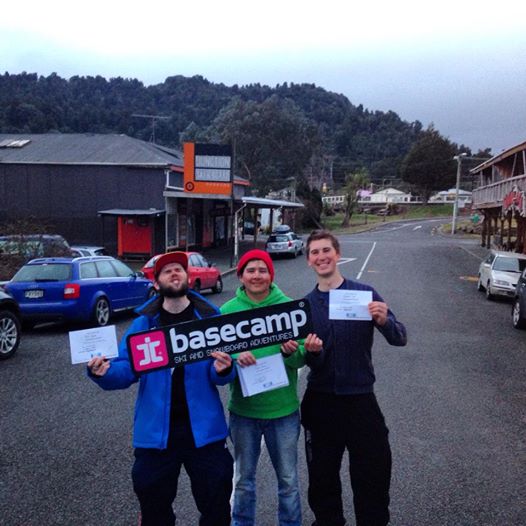 Its been extremely busy down here in New Zealand, over the past two weeks we have had a phenomenal amount of new snow, got a brand new park set up and have been rolling through our NZSIA level 1 instructor exams.

 
We saw two huge storm cycles roll through the entire country, bringing snow down to all levels in a lot of places, which is a bit of a rare occurrence. Mt Ruapehu bore the brunt of it, getting over a meter of snow, bringing our snow base over 2.2m. Whenever we pass the 2 meter mark its cause for celebration as the entire mountain will have amazing coverage and you can ski anywhere. It also means that there will be some epic parties in town as well.
 
The new snow meant that the park crew at Turoa were able to do a complete rebuild of our park, putting in an awesome course for the Turoa Rail Jam and they have just finished a new line for a slopestyle competition this weekend. Our guys have been busy working on their level 1 training this week so we did some laps with the rippers from Ruapehu Snow Sports through the new park. With the exams behind them our guys will have a chance to hone their skills in the new park.

 
The Skiers finished up their exam yesterday, everyone has come a long way since the start of the course in both their teaching and riding. Congrats to our skiers and good luck to the snowboarders on their final day tomorrow.
 
-Andrew
Blurb
Its been epic here in NZ, fresh snow, new parks and a bunch of newly certified instructors.