We dream of about going on epic ski trips all the time – Find out where we would go?
If we were given endless amounts of cash we wouldn't waste it on crazy things like buying a house or clearing our credit card. No, we would go on some epic ski trips… a bit like our Canadian New Year Road trip only bigger!
In many ways, we already live the ultimate ski life chasing the winter from hemisphere to hemisphere each year but there are so many places we have yet to go to and ride. Traveling is good for the soul and it's even better if it is combined with a little bit of skiing too.
Here are a few of our fantasy ski trips!
Skiing in India
We have always known there is skiing in the India and despite spending 6 months in the country we never got rounding to testing the slopes out. The mountains are located in the north of the country where the Himalayas start and there are a surprising 21 ski resorts to choose from. Gulmarg is possibly the best place to ski and has the highest Gondola in the world at 3980m. A day pass will cost around £20. Most of the mountain ski areas in India are not maintained well but there is plenty of backcountry to explore so a guide is recommended.
The pace and vibrancy of India would make this an epic trip on its own. Our plan would be to fly into New Delhi and make our way up to ski resort of Auli in Uttarakhand where the slopes are at 2500m and skiing is rumored to be very good indeed. From here we would head north to the resort of Solang Nullaha and then further on towards the Pakistan border where Gulmarg is. As this is India there is no point in planning too much and the trip would definitely be a take it easy and see where we end up affair!
Skiing in Colordao
Located in the middle of the USA, Colorado is home to one of the most famous ski resorts in the world, Aspen. It is definitely the most glamorous mountain resort and attracts the rich and famous to its slopes and streets. The lift pass reflects the resorts prestige, a day pass cost £110 based on the current exchange rate but we are reassured it is worth it. The Aspen Snowmass area is the third largest in the states with 237km of runs with a height of 3813m and the annual snow fall is above 700cm and that equates to a lot of powder days.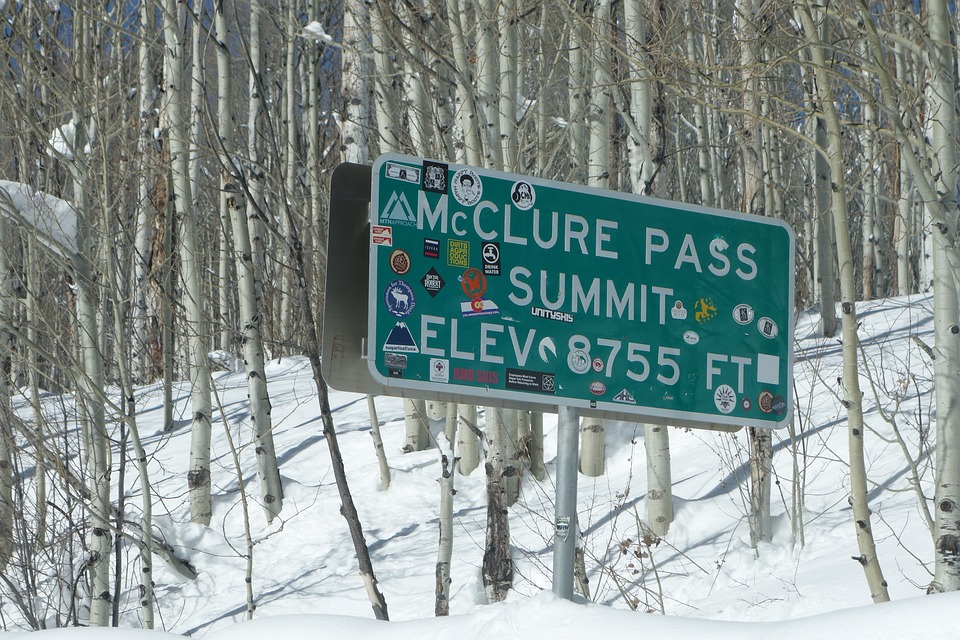 But Colorado isn't all about the pilgrimage to Aspen as it is home to other world renowned resorts such as Telluride, Steamboat, Vail and Breckenridge. Loads of big names ski resorts in America in one state… it can only mean one thing… ROAD TRIP! The plan is simple, fly into Denver with a group of mates hire an RV and take a tour of some of the best skiing you can find. A 7 bed motorhome cost as little as $900 a month to hire, leaving plenty of cash left for ski passes and beer.
Skiing in Russia
It was nearly 4 years ago that Russia hosted the Winter Olympics in Sochi and the mountains of Rosa Khutor. Since then tour operators like Crystal ski have been offering packages holidays to this part of Russia. However, there is more to Russian skiing than this modern ski resort, there are much bigger adventures to have. There are resorts in the arctic circle in the Murmansk region along with a handful near St Petersburg and you can even ski in the surrounding area of Moscow.There are also resorts scattered throughout the interior of this vast country. Most are small with basic facilities but that's part of the attraction of journeying through Russia.
We have traveled in Russia on a few occasions and you will be surprised and amazed where ever you choose to visit. There is one huge draw in terms of skiing in Russia and that is a heli adventure on the peninsula of Kamchatka. There are no ski resorts here just a powdered filled landscape of trees, mountains and volcanoes, and a population of 400,000 in an area the size of France. The only way to access these untouched powder bowls, couloirs, and long faces is to book on to a tour. A trip can set you back £9000 for 6 days but it looks seriously worth it!
Skiing in Greenland
Some times we like to work hard for our turns which is why a trip to Greenland is on our list. 80% of Greenland is covered by Ice which is the second largest ice sheet in the world after Antartica and holds 10% of the worlds fresh water. Despite this, the country only has 2 ski resort with combined 1.8km of piste. Which means if you want to ski you will need to put on your skins and treck.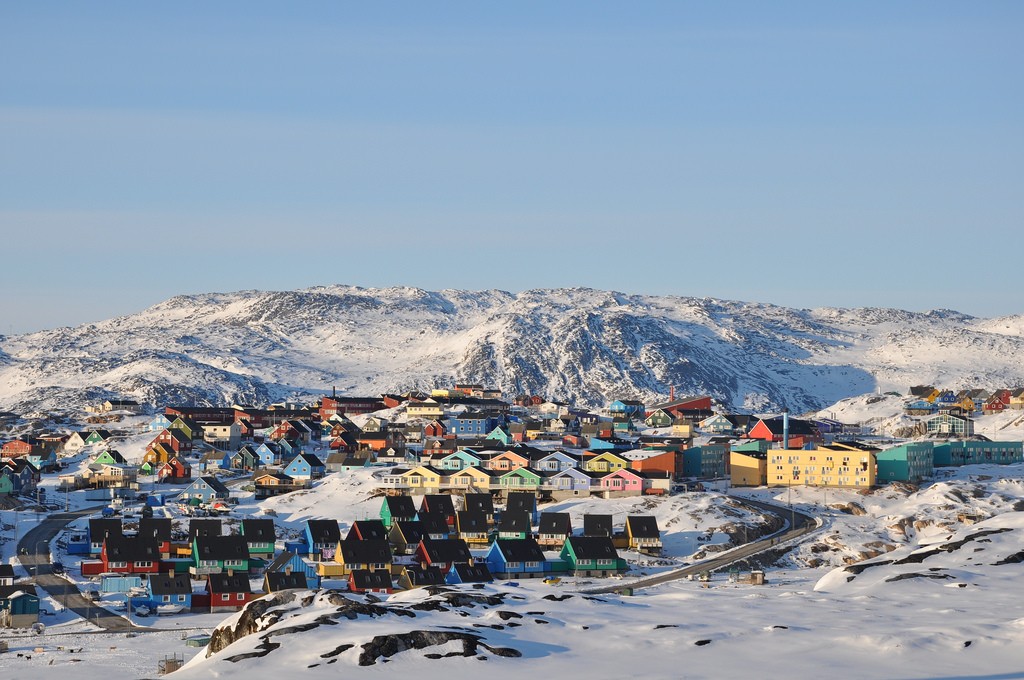 The plan would be to hire a guide and head into the interior with skidoos with all the kit needed to survive and spend the days hiking up and skiing down the silent isolated mountains. The other great element to this  is that we would be following in the footsteps of one of the pioneers of modern skiing Fridtjof Nansen a person who was a true adventurer.
Skiing in Japan
We know that the legend of the skiing in Japan is true. It offers the best powder in the world and not just a few times as season, it snows a lot out there. We have visited once and yearn to go there again especially as we often get to listen to our past student telling their tales of being an instructor and the days they have spent riding over there.
It's tempting to not just do a single trip there but a whole season. As qualified ski and snowboard instructors, we can find work out in Japan very easily, giving us plenty of opportunities to wait for the snow to blow in and ride the legendary powder through the trees.
Skiing La Grave
This resort is legendary for its lack of infrastructure. There is one Gondola up and once up there you won't find any piste grooming going on, there are no marked runs or ski patrols and you should probably take a guide. The draw here is that it's a freeride playground for experienced riders.
Oh and did we mention there is no avalanche control either. Essentially on the right day, this is as close to a heli drop as you can get. The website is clear that this is an area for experienced skiers only. Even if the snow is not that good the trip will be worth it for the nutters you will probably meet when you're there!
La Grave: A Skier's Journey Ep2 from Jordan Manley on Vimeo.
---
If the thought of these trips is inspiring but the practicalities of getting round to planning and executing one of these adventures a bit daunting then why not join us on our Canadian New Year Snow Safari? On this road trip we ride the mountains of Lake Louise, Sunshine Valley, Kicking Horse and Revelstoke. The New Year is welcomed in by partying in Banff and there is also a backcountry Cat ski excursion.
For more details check out the trips web page!