Off-piste skiing – Our guide to skiing beyond the markers
Off-piste skiing is the extreme end of our sport and we love it
For many skiers off-piste skiing is the ultimate experience, a feeling like no other, a moment they want to live again and again.
It drives some to extremes where they hunt out powder in snow meccas such as Japan, Valdez or Kamchatka. For other is it part of the seasonal waiting game followed by the hunt for an untracked secret stash that only local knowledge can give you access to.
In this blog we will look at what off-piste skiing is, how to get involved and we will try to make sense of why it is so incredibly addictive.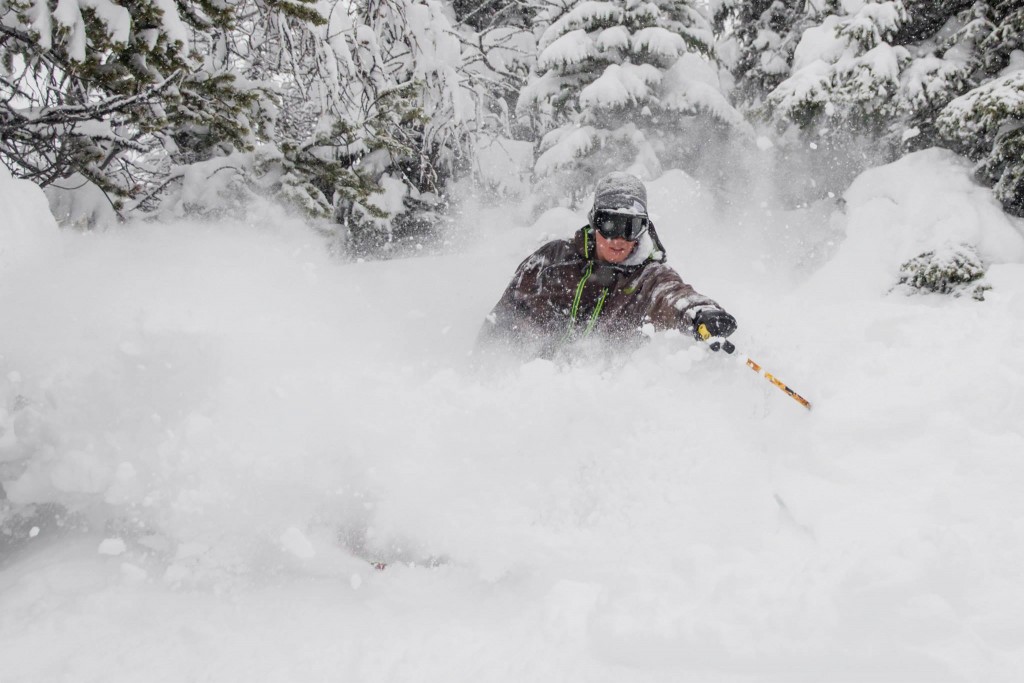 Why is off-piste skiing so addictive?
"The fullness of your smile after a powder day is something that will never leave you. The way your cheeks push into your eyes which are already re-living what you just experienced while simultaneously searching for the next line."
The thrill of riding fresh powder is hard to describe. Floating is a word used a lot but it doesn't pin down the excitement, adrenaline and pure enjoyment you feel during and after a run.
This video, called Weightlessness, tries to make sense of the magic.
What is off-piste skiing?
For us, it is hard to believe that there are people that wonder "what is off-piste"? It is even harder for us to think of all the skiers that have never experienced an end of powder day glow.
If you are dipping into this blog to find out what off-piste skiing is then here is a small intro.
Off-piste skiing can simply be defined as skiing beyond the marked pistes of a ski area. But this doesn't really tell the full story because you can of course always do that.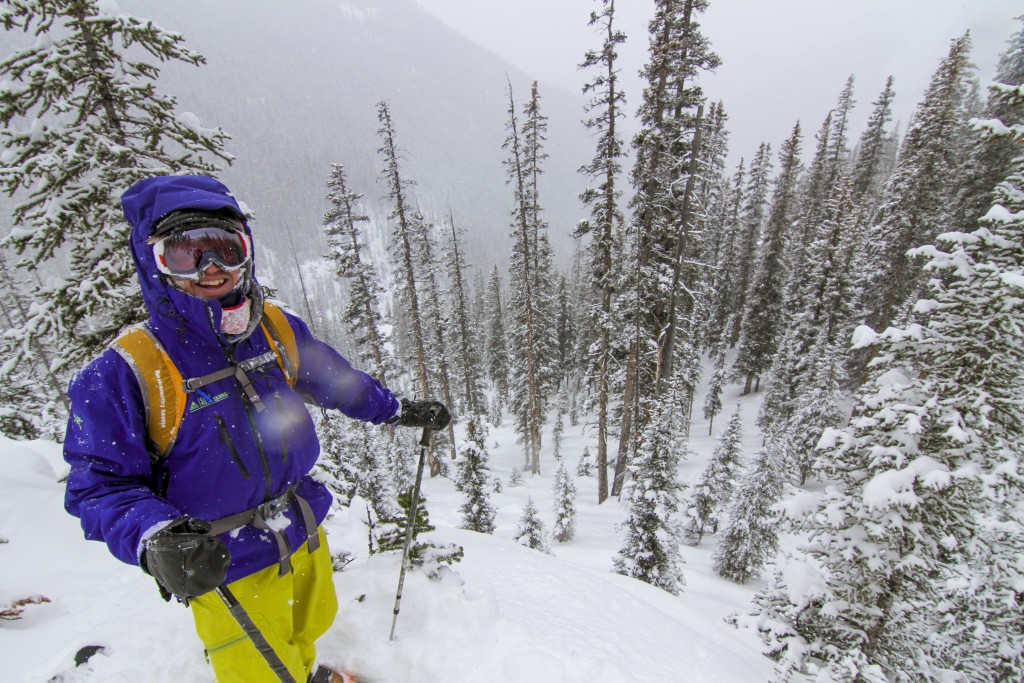 For some people off piste means skiing ungroomed areas of the mountain, that will challenge your ability in a way that a perfect run would not. Within a ski area, there are plenty of opportunities to access this from the lift system.
Other skiers tend to mean fresh untracked powder when referring to off-piste. Once again this is beyond the run markers and within a defined ski are but only available after a decent snowfall.
Then there is the elite way of thinking where off-piste is the true backcountry only accessible by a long hike up often followed by a long walk out. This is possibly the most rewarding and true sense of skiing. When they say "earn your turns" this is what they are talking about. Of course, you could always take a heli ride!
What kit will you need for off-piste skiing kit
Anyone skiing beyond the piste boundaries and markers should be properly equipped!
It helps if you have a good set of skis like a set of Salamon QST's or a some Head Kore 117. If you're touring you will want them fitted with the right bindings for the job enabling you to skin up the mountain with ease and return safely.
You should also be carrying a shovel and a probe while wearing a transceiver. More importantly, you should know how to use this life-saving kit. Even more important is that you are riding with someone else who is also kitted out and has the knowledge to save you with it!
How to ski off-piste
Like all aspects of skiing practice makes perfect – Annoyingly you can't always guarantee a powder day.
But when it happens remember to adjust your skiing accordingly.
"WHEN YOU HEAD OFF-PISTE SKIING – DON'T JUST LEAN BACK! THERE IS MORE TO IT THAN THAT"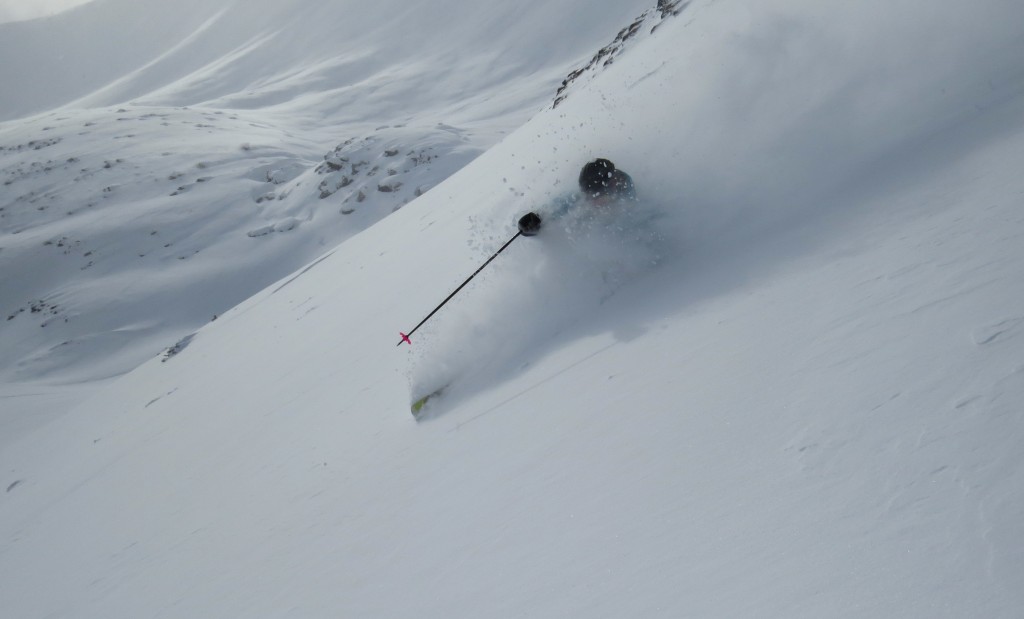 1. Pick up some speed before you turn. Skiing in powder slows you down so you need to get a bit of acceleration to help you float and ultimately make a turn. It also means that it is easier to tackle steeper runs.
2. Narrow that stance a bit. First, you need to adjust your weight so you apply a more even pressure across both skis. You then need to maintain a more stable core and minimise your upper body movement, but ultimately you will need to bring your skis together a bit to provide a bit more control and stability.
3. Smooth turns and less edge. If you don't want to stack it in the deep stuff avoid sharp turns, try and maintain a smooth arc and use the natural compression to bounce into the next turn. Unlike piste skiing, you aren't relying on your edges to make the turn so you can lean more with your body and reduce the angles you make with your lower libs and joints.
Here are some tips from freeride world champ Nadine Wallner on how to ski off-piste.
Another way to master the freedom of backcountry skiing is to book on a course that teaches you all the necessary skill to head off-piste and helps you to familiarise yourself with all the kit.
Where to ski off-piste
Pisted ski runs make up such a small proportion of the worlds skiable terrain that it is the equivalent to visiting the beach but only exploring the area covered by your towel.
Most of us stay on the groomed runs for reasons of safety, ease, navigation and fear. But if you do want to head into the wild mountain where should you go?
Some insurance companies would define off-piste as the other side of the piste markers. This is as close as the majority of skiers will get to skiing off the beaten trail. However, it is not to be dismissed. On a day of fresh snow, if you can get there first easily accessible sidecountry is a great place to be!
There is a growing trend for resorts to offer official freeride areas where the mountain is left ungroomed but still monitored by the resort safety team and patrolled by mountain security. These areas are normally easily accessed by the lift system. Naturally, there are also unofficial areas and secret spots that are within the resort's boundaries.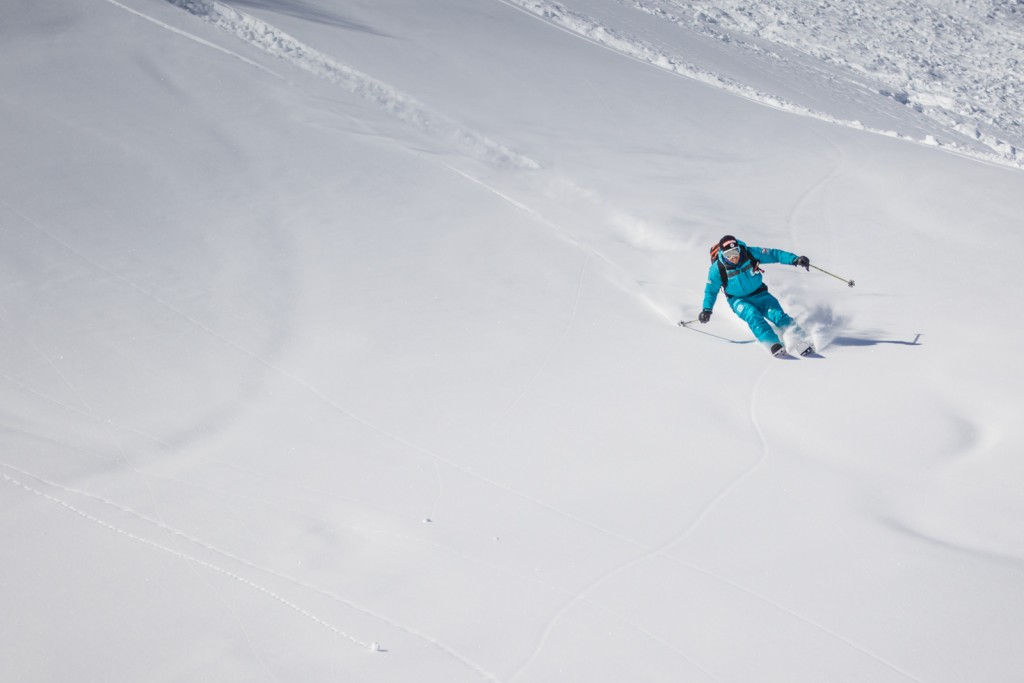 Then there is the backcountry, areas that are far beyond the ski resorts and often located far from any ski resorts. The goal is to seek out untouched runs, technical challenges and total freedom. This requires specialist equipment, experience and skill. To reach the slopes you will hike and climb deep into the mountains. This level of off-piste skiing is for the dedicated adventure seeker.
We know from experience that local knowledge is very handy when you want to go off-piste. After many years in Meribel, The Rockies and New Zeland we have specialist knowledge of the mountains where we have lived. Which means when the conditions are right we know where to find the good stuff.
But nothing can beat the knowledge and experience of a trained guide who has devoted a lifetime to studying the mountains and accessing them in a safe way. If you don't know what you're doing and want to head off-piste you should hire a guide to show you how to use the mountains safely.
---
There are many ways to prepare for oofp-piste – The best is to be living in the mountains ready to pounce with a coach on hand. Our performance courses offer all of this.
Check out our 11 week Meribel course that includes 2 weeks preparing for and discovering the extensive off-piste that you can access in the 3 Valleys.