Week 2 has brought some intense action in Meribel with both BASI and Performance courses pushing their participants hard. The snow has improved with an epic bluebird powder day on Sunday and great piste conditions all week. And as normal. Meribel has been rocking!!
BASI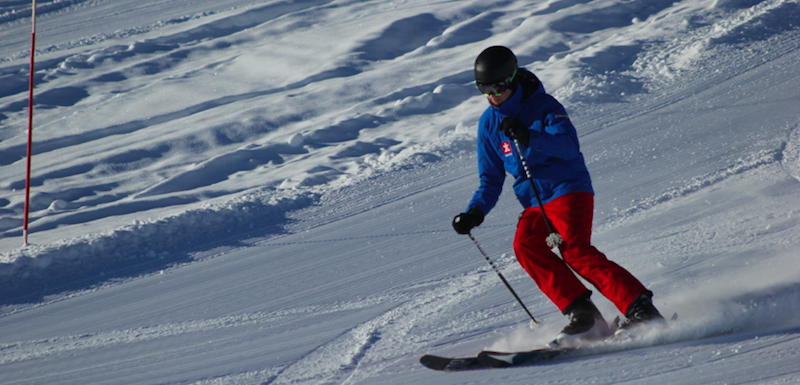 The two BASI groups have been taking everyone back to basics, looking at how the snowplow, plow parallel and parallel turns work with video tuition in the chalets. The two groups have been busy preparing for the BASI 1 examination which will look at the skills they have been practising and test them hard. They have also started to look at teaching techniques for the coming course with each participant teaching a session.
Performance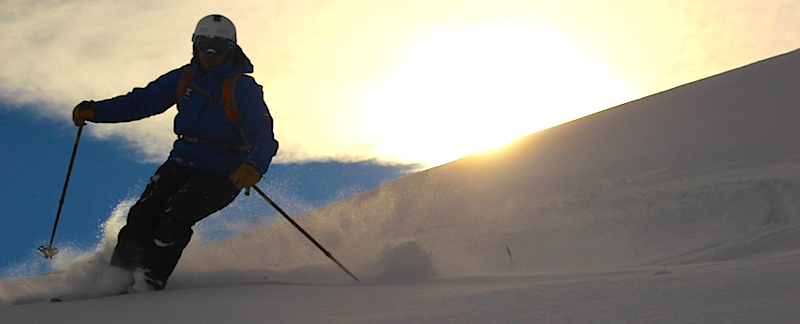 The performance courses have as normal been all over the 3 Valleys with a combination of on and off piste skiing. Monday saw some epic powder runs with plenty of fresh tracks left from the weekend snow. The group used the high couloirs and faces of the Orelle or 4th Valley along with Val Thorens and Les Menuires. Thursday saw a some more piste performance based skiing looking especially at body position and how this translates to different snow conditions and Friday saw some tree skiing at its best.
Social

Week two was a cracking week for socials kicking off with General Levy in Downtown Mottaret which did not disappoint. Many a Basecamper was to be seen going slightly mental to his upbeat reggae beats. Tuesday saw a trip to Meribel vs Courchevel Ice hockey which proved to be a good match but unfortunatly led to a 10-5 defeat for Meribel. Finally Thursday Evening saw a pub quiz in Chalet Les Matines with the winning team getting a Full English in bed on the Friday morning. To the authors regret this was won by David and Chris living in Morel and James and Alex living in Chalet Leopold. The 2 hob breakfast in Morel was legendary.
Next Week

The upcoming week looks to be very busy with the BASI students sitting their Level 1 Examination, so no big nights for them. The performance skiers are looking forward to a massive dump of snow later in the week and there is a plan to do some sledging in Courchevel on Friday.