Meet the New Zealand Team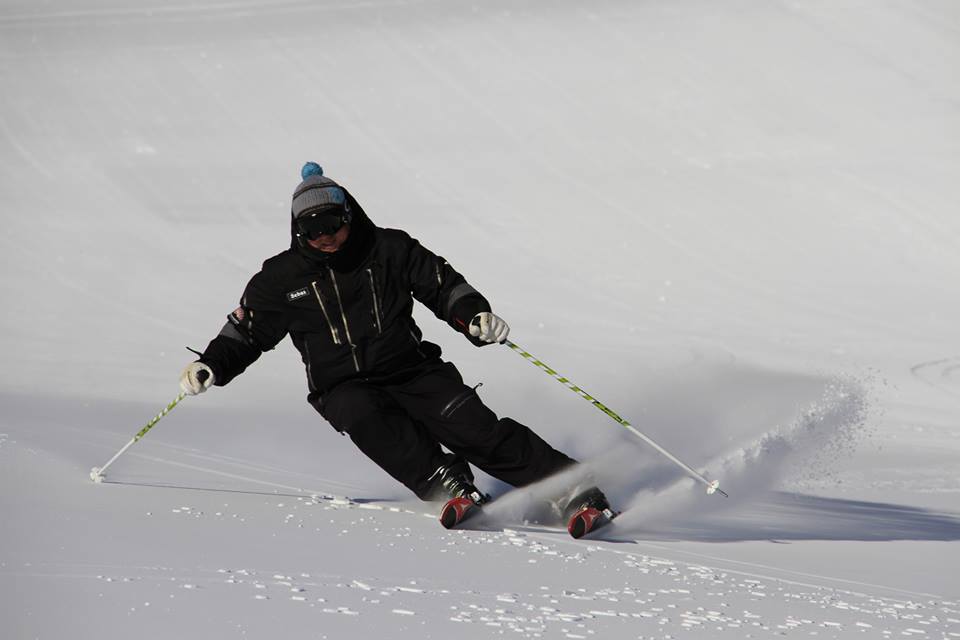 Just 4 days to go until the kick off of our first instructor training program at Mt Ruapehu New Zealand. Were going to updating the blog regularly with all kinds of wintery awesomeness from the southern hemisphere and first up lets get to know the NZ team and find out what makes them tick.
Andrew Manuel – Resort Manager
Andrew comes from Banff Canada where he also manages our instructor training programs there. He has been coming to NZ for their winter for 8 years and has a lot of knowledge to pass on to our groups. While he wont be teaching the groups on snow he is still a CASI level 3 instructor, Level 2 examiner, CSCP level 3 coach and Coach examiner. You will find him staying busy on the mountain every single day either cruising around with our groups or working his regular day job as the head coach for Ruapehu Snow Sports freestyle completion programs or working with. He has an insane amount of knowledge to pass to our groups and is a great person to know if you want to get started into a career in snow sports.
 
Chris Hazeldine – Lead Snowboard Trainer
Nationality: British
Where's Home: Mt Ruapehu, New Zealand & Nendaz, Switzerland.
Qualifications: SBINZ Trainer/Examiner
Chris has worked all over the world, he started in Canada with his first winter season in 2004/2005, and he has since been working at Mt. Ruapehu in New Zealand during the southern hemisphere winter. Chris' work has also taken him to Austria, where he worked in Mayrhofen and more recently to Nendaz, Switzerland where he now spends the northern hemisphere winters.
 
Mt Ruapehu has felt like home for Chris ever since his first winter season in 2006, since then he has gone from inexperienced instructor, to being responsible for the quality of all snowboard instructor training and teaching at the resort. Chris firmly believes that the natural terrain features created by the volcanic activity makes Mt Ruapehu an extremely exciting place to ski and snowboard. This, combined with the beautiful scenery provided by the Tongariro National Park World Heritage site, makes Mt Ruapehu a new and exciting challenge every day during the winter.
 
 

Sebastian Swann – Lead Ski Trainer
Nationality: Australian
NZSIA Trainer/examiner, North Island Representative 

 
I starter my skiing in Val d'Isere France in 2002 and spent two seasons there as a ski bum and had the time of my life, the logical progression for me having skied such an amazing resort was to make a career out of skiing, so I opted to undertake a training course to become a ski instructor.
 
I passed my NZSIA L1/2 in 2005 I then worked in resorts such a Mt Buller Australia, Coronet Peak NZ,  Niseko japan and Hakuba japan.
 
In 2009 I was successful at my L3 NZSIA exam.
 
Since passing my L3 I had the opportunity to move resorts in New Zealand and as a result I was able to start training others for their L1 NZSIA exams. This was a great opportunity and it led to me undertaking and being successful in gaining my NZSIA trainers certification in 2012. Since this time I have been apart of the NZSIA examiner team.

Lesley Page – Ski Trainer
Nationality – Great Britain
BASI Alpine Trainer
BASI Level 4  International Ski Teacher Diploma 
Development Coach

 
I have worked all over Europe but am now based in France, Morzine working for a British Ski School (BASS). In Europe I spend my time teaching ski school clients, training Instructors for BASI exams and working as an examiner for BASI. When I get the chance I love to go out into the wilds of the Alps for a day touring! I am very proud to have been selected as a member of the BASI demo team squad who will be travelling to Argentina for the 2015 Interski conference. 
This will be my fourth season working at Mount Ruapehu. Ruapehu is a very special mountain. I love the variety of conditions here and the community of the mountain. People who come here really love to ski and ride! I have been involved in the training of Instructors here for 3 seasons and have loved seeing some of those trainees go on to work as Instructors and travel overseas to resorts. The training programs here open up so many opportunities and can inspire a life long passion for teaching people. 
 
 
Matiu Wilkie
Nationality: New Zealand
SBINZ Level 3
10 Seasons taught
6 at turoa
4 between Japan Canada and United States
Instructing has given me a great opportunity to travel the world while snowboarding, since I started at Turoa in 2009. Being able to introduce people to instructing and the lifestyle it can offer is a hugely rewarding experience. Training  on the slopes of Turoa, an active volcano that provides unique natural terrain and world class riding, makes any season an unforgettable adventure.
 
 

Ed Brown
Nationality: Great Britain
Ski BASI Level 4 (International Ski Teach diploma)
Telemark BASI  Level 3 ISIA
Snowboard BASI Level 1
Development coach
European Mountain security

 
 
I have worked hard to pass all his skiing exams while working as a ski instructor at indoor slopes in the UK and in Bulgaria, Switzerland, Italy and France. My experience has led to me to train all levels of instructors around the world in both the BASI system and the NZSIA.
I am keen to keep learning and developing so have just gained my ISIA in my second discipline (telemark). I am passionate about coaching and run kids' race training groups in both New Zealand and France. I love the variety and challenging terrain that Turoa can throw at me, it has a great friendly vibe both on and off the mountain. I'm looking forward to my fourth season here training instructors here at Mt Ruapehu. 
Follow the course on:
For more information about our courses in New Zealand see below:
https://www.basecampgroup.com/resorts/mt-ruapehu-new-zealand/resort
Blurb
Meet the Basecamp coaching team on the ground in Mt. Ruapehu – New Zealand!