Living the Dream with Tess and Niamh
Its no Surprise that getting into a career teaching skiing and snowboarding is getting harder every year as more and more people realize that its possible to give up on the 9-5 and make a living sliding around some of the worlds most picturesque locations. Here at Basecamp we have been helping people start living their dreams since 2002 and we have a huge number of alumni working  at resorts all over the world. Our Canadian/NZ resort manager Andrew recently caught up with Tess and Niamh who did the Banff 11 week course back in 2014 to see how things have gone post Basecamp. The two of them became a bit of a dream team on course and now they come as a package deal, with matching boards and uniforms we can't even tell them apart anymore!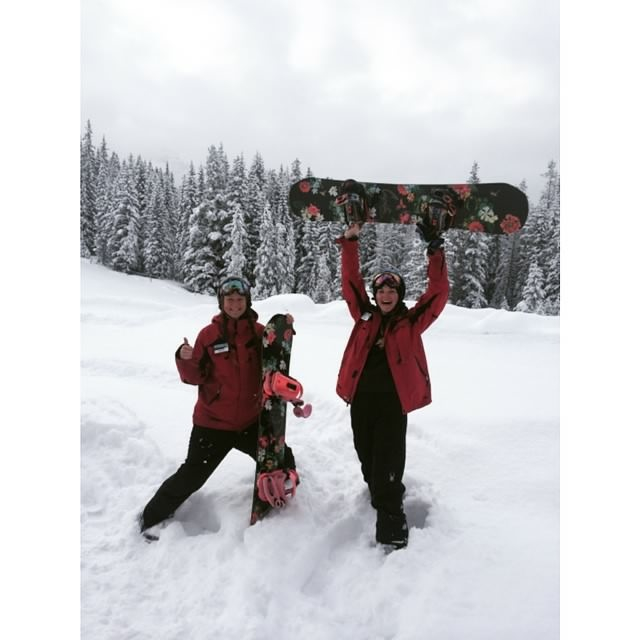 Andrew: Hi Team! What have you been up to since the course back in March 2014?
Tess: Last winter I couldn't wait to get back to lake Louise and be part of the real deal as an instructor there. I headed out early December to meet Niamh who is now my BFF after meeting her on the course.
Niamh: Last winter was incredible- getting the chance to put everything we learnt on basecamp into play was such an exciting thought and it certainly did not disappoint! I was in Banff for the summer so I was ready to start teaching as soon as the snow started falling! Tessa and I completed a full winter season teaching all ranges of lessons to adults and kids and of course ripping around on our days off!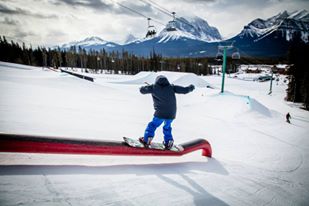 A: You guys cracked it last season, Lake Louise is a pretty tough place to get a job teaching! Super cool having you guys back rocking the reds. What were the highlights?
N: It may sound cliche but the whole season was a highlight for me! instructing has always been the dream job  and this season it became reality! 
Training every morning was an epic time!- Tessa and I were always stoked to head out for morning training with fantastic coaches, learning new stunts and searching for fresh pow! We had all of our trainers from the Basecamp course taking us out for another season but this time it was just a perk of the job. It always awesome getting the chance to learn something new before heading into a day of lessons!
Teaching lessons and meeting new people from all across the globe is another great highlight- people come for lessons from just about anywhere and it always great to get them stoked on snowboarding, whatever age or ability!
Getting to watch another round of Basecampers come through the resort was really cool, we even did some work for Basecamp leading some of the events around town. We put on a epic scavenger hunt/pub crawl for everyone, its definitely going to be an ongoing thing year after year.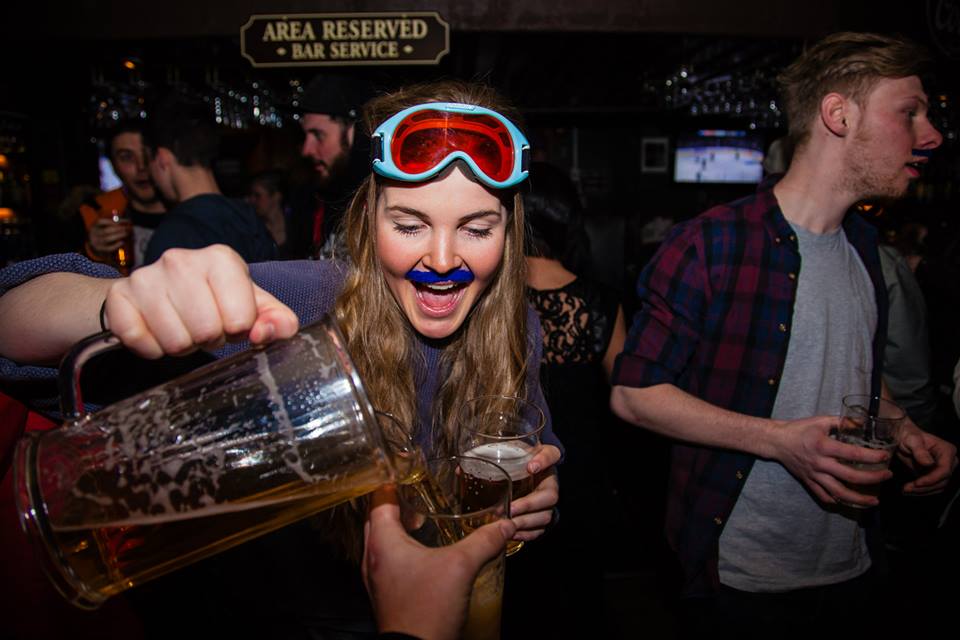 Winning Rookie Sales of the year was a great highlight too!
T: The first day just being given the red jacket and badge I was pretty stoked. Finally all the hard work had paid off and here I was living the dream.. And being paid to do it!      Once you start teaching for real it's addicting- you learn so much so quickly and Niamh and I would just spend the evenings talking about how our lessons went. We are real keenos but it's never going to be fun if you're not.
A: Everyone was a winner having you guys back for a season, as trainers we all love having people come back year after year and seeing how far we can push them. Sadly though every season ends eventually though, where did life take you after Banff?
T: Niamh and I decided to chase the winter and having worked with so many Aussies we were persuaded to head to their home hill at Perisher for the season. It's been amazing – it's a totally different ski school and way bigger than in Canada.
It's an awesome resort too and loads of the pros go there for the park. I got a photo with Sage Kotensberg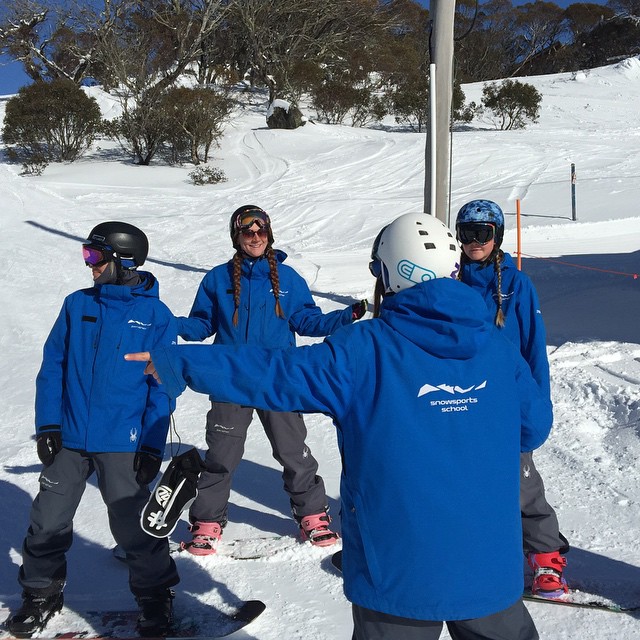 A: Endless winter Eh? Sounds like you guys are hooked!
T: Yes absolutely. We managed to get a tiny but of travelling done in between and I'm now heading up the east coast for a bit, but we are snow addicts now. Can't wait to get back to the mountains.
N: Endless winter for sure! Tessa and I have already made a plan for the next few years and its looking like winter, winter, winter! We are hoping to make it to New Zealand next southern hemisphere winter which will be incredible!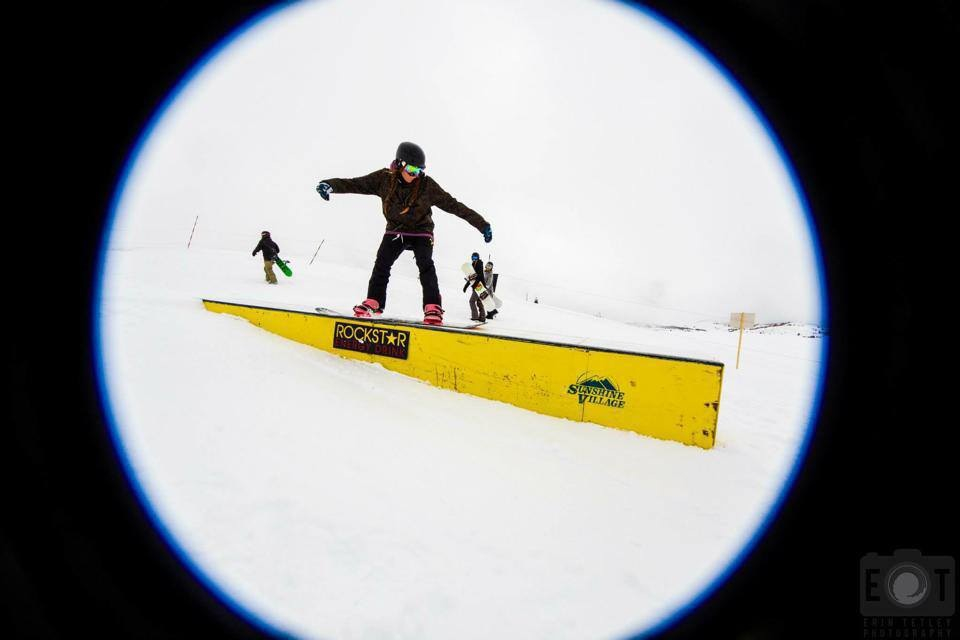 You can follow the dream team on Instagram to see where life takes them and all the awesome shenanigans they get into.
Niamh: @niamhflorence
Tess: @tessaharriet
-Andrew