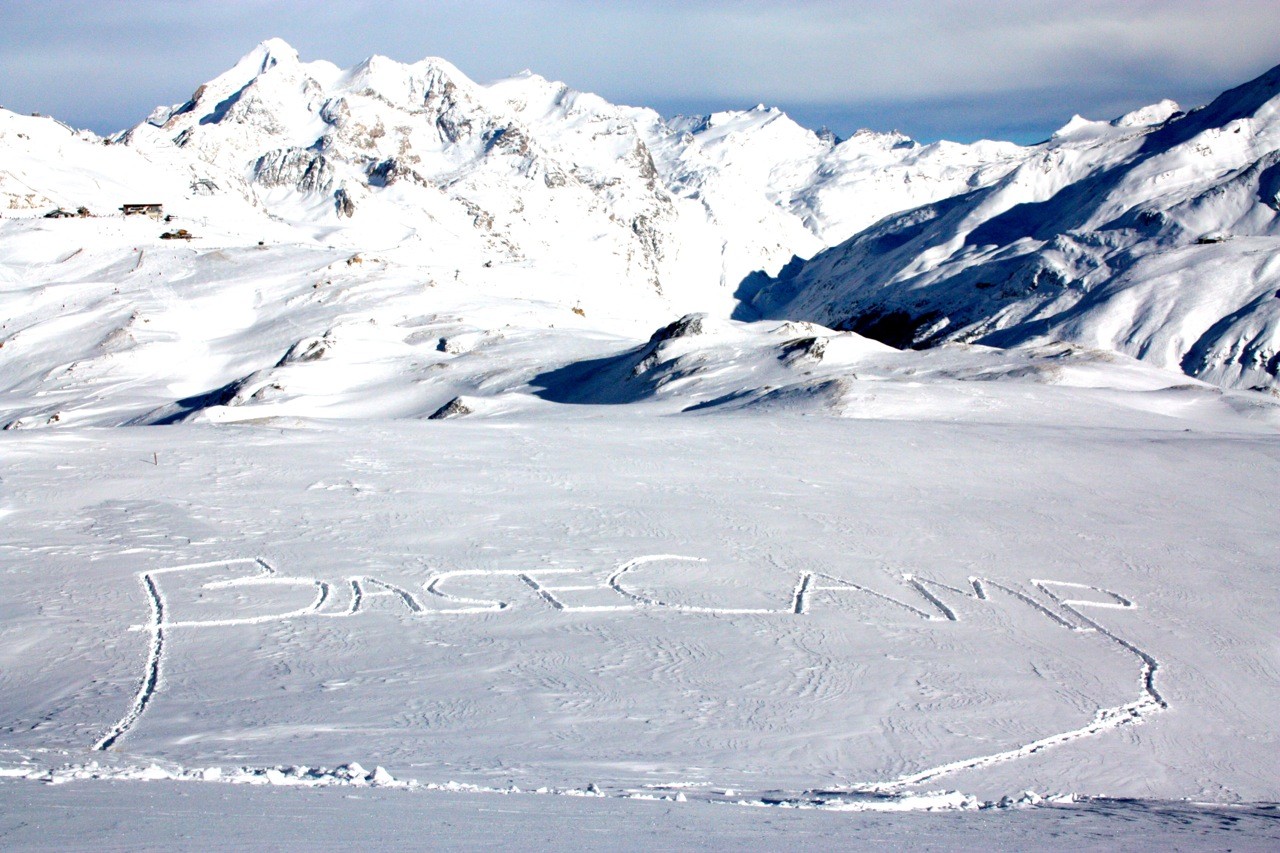 Spending a season with Basecamp in Val d'Isere isn't just about doing a ski instructor course or a snowboard instructor course either for that matter.  Living in an aprtment in the centre of Val d'Isere for a season is an incredible expereince all on its own!
Here is my perspective on some of the best parts of being a seasonnaire in Val d'Isere…
Val d'Isere is a resort with a tight knit community filled with friendly people. Thanks to what seem to be constantly interchanging friendship groups, over the course of a season you get to meet everyone. Even competitive bars get on with each other, Dicks Tea Bar sharing their resources with The Fall line is a prime example of this, and if they can be friendly, just imagine what the seasonaire population is like! Everyone becomes great friends with everyone!
When it comes to the nightlife, Val d'Isere has everything you need. Dicks Tea Bar, MBC and Doudoune are the clubs with a license to stay open until the early morning. As a seasonnaire, you will often find yourself invited to stay on for private parties long after opening hours. All good if you haven't got a full schedule of ski instructor training the next day. Being on a snowboard instructor course is also no exception, training to become a BASI instructor with a hangover is no fun at all! My advice is always to save the big nights out in Val d'Isere to the ones where you don't have training the next day.
Possibly the best thing about living in Val d'Isere for a season are the regular events, arranged on mass by and for seasonaires. Seasonnaire events and competitions such as "The Game of Gnar" and "the Rat Race" draw together hundreds of seasonnaires, all taking part and having great fun at the same time. Rather than explain exactly what goes down, I shall simply say that these days go down as some of the most fun days that I have ever had in my whole life! Other Val events include Miss Monoski, a beauty competition which has had its fair share of male contestants in recent years, so guys if you are planning on coming out to Val d'Isere this season, don't forget your bikinis.
Sporting events are always massive too, the whole town gets involved with Football, Rugby, Cricket and more, with the bars showing all the best matches. And when it comes to sporting events in Val d'Isere itself, t there is the end of season rugby match between the mighty Val and Tignes! Not forgetting the X-Games over in Tignes, we never miss that.
Things to do around town:
There are always plenty of activities going on around town. One of my favorites is the Ice Karting; it's basically Go Karting on snow. An amazingly weird experience, but you'll love it nonetheless. Après-ski is a massive part of your day in Val as well, with plenty of bars (all giving discounted après prices) you're sure to be kept entertained. And when it comes to things to do other than skiing in Val d'Isere,  you can't forget the joys of making a visit to the one and only La Folie Douce, the best Apres Party in the Alps. When the sun's out and the snow has fallen, there really is nowhere like the Folie!!
For all the info on the goings on in around Val d'Isere over the winter season, check out our friends at Valdinet.com
And last but not least, have you ever had the feeling of waking up to complete euphoria?  I have and you will too. That moment when you wake up and look outside realizing that you have had a fresh dump of snow overnight. The clouds have  gone, the sky is clear and blue, the sun is shining, and the snow on your apartment balcony tells you that fresh powder is ready and waiting. The best thing is, becuase you have been in Val d'Isere all season, you know exactly where to find the fresh snow first. These are the kind of moments I live for during the season, and they are the reason I keeping coming back to Val d'Isere year after year.
So life in Val d'Isere, are you 9 to 5? Absolutely, but on the mountain. Your desk and chair essentially turns into skis, snowboard and a chairlift, and going home time at the end of the day, well, what home time…
As you can probably tell, I can't wait to get back out there.
Jamie
More info about Basecamp Courses