Life in Ski: Josh Birch talks Freestyle, Film and the worlds best pies.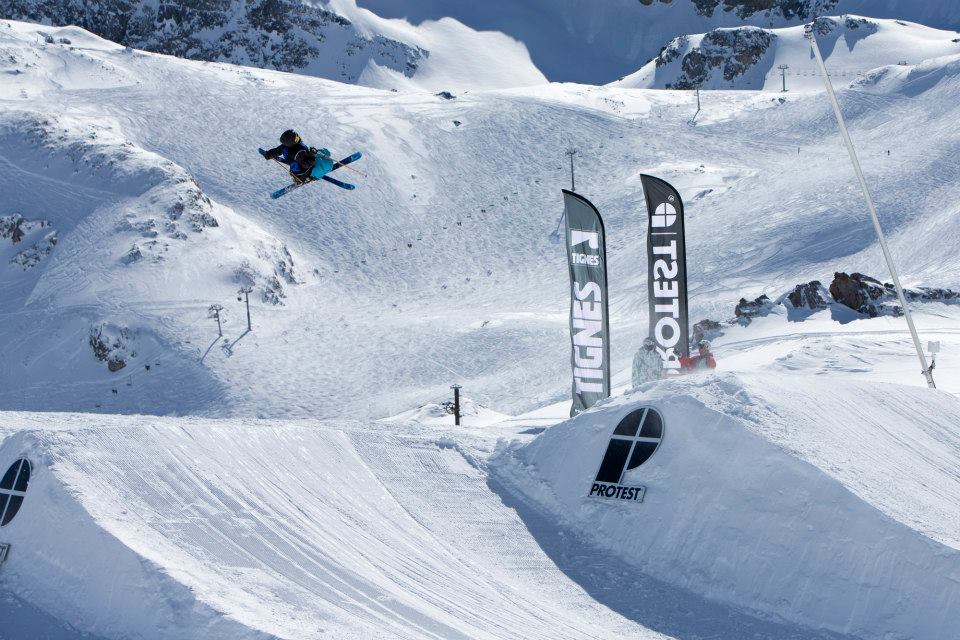 We touch base with Josh Birch; one talented skier who's been on the scene and competing worldwide for over a decade now. A former member of the British Freeski Team, Josh tells us how he carved his path to several podiums, while swapping from the subject in the camera to the man behind it, capturing his peers and passions.
I first took to the slopes on a family trip to Morzine and needless to say I was instantly hooked. What started out as a one week holiday soon turned into daily sessions on Wycombe Summit's dryslope.
From an early age, I was hugely supported by Ski Bartlett and it was their encouragement & race ski tuition that would provide me with the foundations to develop my freestyle ability.
Matthew Peiris the resident freestyle coach at Wycombe Summitt rapidly became the driving force behind my freeskiing future. Heavily influencing my technique, his dedication & enthusiasm has led me to where I am today.
When my local slope sadly burnt down, I started to use other dry slopes in the area & the indoor fridges across the UK. I got to meet & learn from some of the best skiers around at the time and it gave me the push to start entering competitions.
Whilst competing on the UK circuit, I started to travel to Europe a lot more and this gave me the opportunity to attend various Freeski camps including the Snowsports GB that was headed up by Martin Carr, 'The Line Camp' hosted by Matthew D'Arcy and the British Freeski Camp run by Warren Smith & Pat Sharples. I also started competing at The British Championships thanks to event organisers Stuart Brass & Spencer Claridge.
I spent the majority of my teenage years trying to balance secondary school with being on the snow as much as possible, so after finally completing my A levels, I decided to take a year out before going to university. My winter season away started off in Breckenridge, Colorado and later I travelled to Laax, Switzerland. I have to say, although I skied at a number of parks across Europe, nothing came close to how good Breckenridge and Keystone were. The park was extremely well maintained and always in pristine condition. The jumps were huge and the variety of features were completely mind blowing.
I met heaps of incredible people on my travels and it gave me a real taste of the skiing lifestyle. I competed at numerous events and it was definitely tough knowing that for the following three years I would be studying whilst the majority of my friends would be slope side and travelling the globe!
During that first season away I became involved in a number of film projects including 'The Brits in America' documentary which was produced and directed by Tim Ackroyd. This was very well received in the UK and it gave me a really useful insight into filming skiing. I also worked on a number of smaller projects including self-edits and group edits, which gave me the opportunity to get involved in the behind the scenes aspect and hence learn more about the filming and editing side of the process.
These projects got me more and more interested in filming and I quickly realised it was something I wanted to pursue later down the line. With that said I rapidly changed my enrolment on a 'Sports Science' degree at Leeds University to a 'Film, Production and Technology' degree at Birmingham City University.
The first few months of studying at University were the most challenging because I knew I could be on another season in the mountains. Nevertheless, I kept at it and after a few meetings with University I managed to convince them to allow me to have roughly three months of snow each university year.
Although I wasn't able to be away for the whole winter, this was the perfect compromise – still being able to ski whilst also getting a university degree. The first two years of university didn't grasp my attention as much as I had hoped and the content we were being taught wasn't what I expected. However, it wasn't until the third year that I appreciated all this information and really started to enjoy the course. In the final year we were taught a number of new aspects to film making that really made it all worthwhile.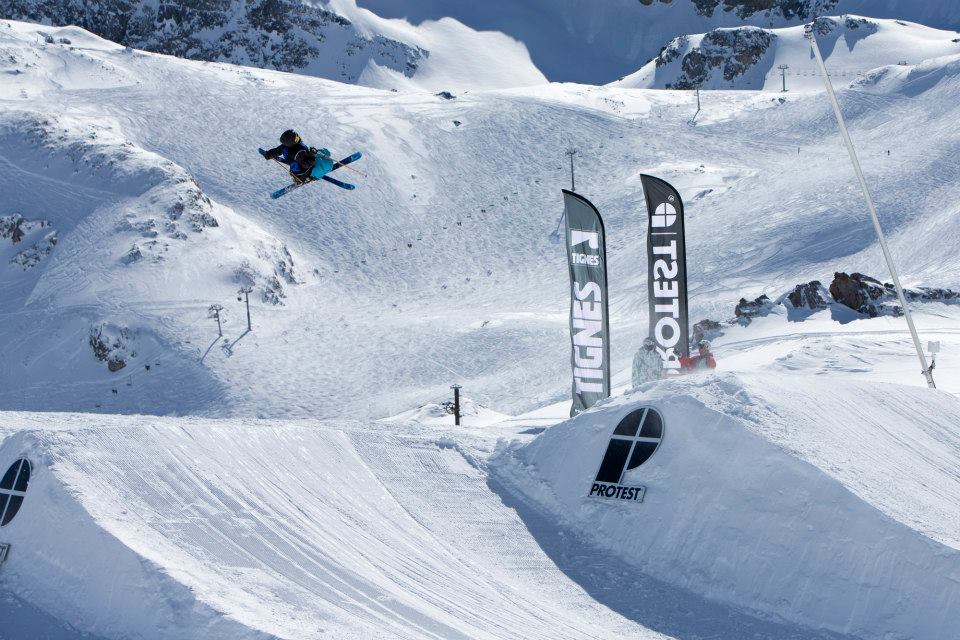 I can't thank the University enough for being so supportive throughout the three years I was there, and whilst I had to sacrifice a fair chunk of my social life, this was worth it just to be able to ski as much as I did. I finished university with a first class honours!
Over the past couple of years I have steered away from the competition aspect of skiing and focused more on the media side of things. This was due to a combination of things really, A – my interest in media and B – the fact many of the competitions became Olympic qualifying events and it was really hard to fully commit to the Olympic circuit whilst studying. It was a struggle to get enough time off university to train, let alone attend all the competitions that I would be required to.
With the Olympics being the biggest competition stage in the world, I am sure later in life I will regret not trying to qualify for it but needless to say I am still very happy with the University degree that I gained, plus I'm immensely proud of all my friends that did compete. I just would've loved to have been there doing it with them!
Watching them intensely train and work so hard over the past few years has been brilliant, and the hype that their success has generated will do wonders for our sport. They have definitely set an example for the younger generation of skiers going through.
Nonetheless, the last few seasons have also been awesome for me. I have managed to keep improving as a skier myself, getting media content whilst also building a filming portfolio of my own, including:
– Editing Peter Speight's Winter 2013-14 highlights
– Editing Becky Bennett and James Webb Talent ID Camp Video
– Editing the Verbier Ride 14 highlights video
– Filming and editing the latest Grom Camp Edit, June 2014
– Shooting my first fictional short film, 'Grey' – due to be released in the coming months.
After finally completing my University degree in May this year I was lucky enough to be immediately presented with a superb opportunity, from my good friend Billy Morgan through Red Bull. We were tasked with a project that involved producing a new web series called 'Hill Billy', which will capture Billy's riding, personality and lifestyle as he travels from place to place during the season.
The project started this summer with an initial month in Bali surfing & embracing the local culture, swiftly followed by a couple of winter months in New Zealand. There is definitely something to be said for the scenery in NZ – it's absolutely breath taking, so picturesque and definitely the most beautiful country I have visited. It's also full of friendly people, lots of sheep, the worst Internet in the world, the best pies in the world and it also boasts an epic park at Cardrona Ski Resort.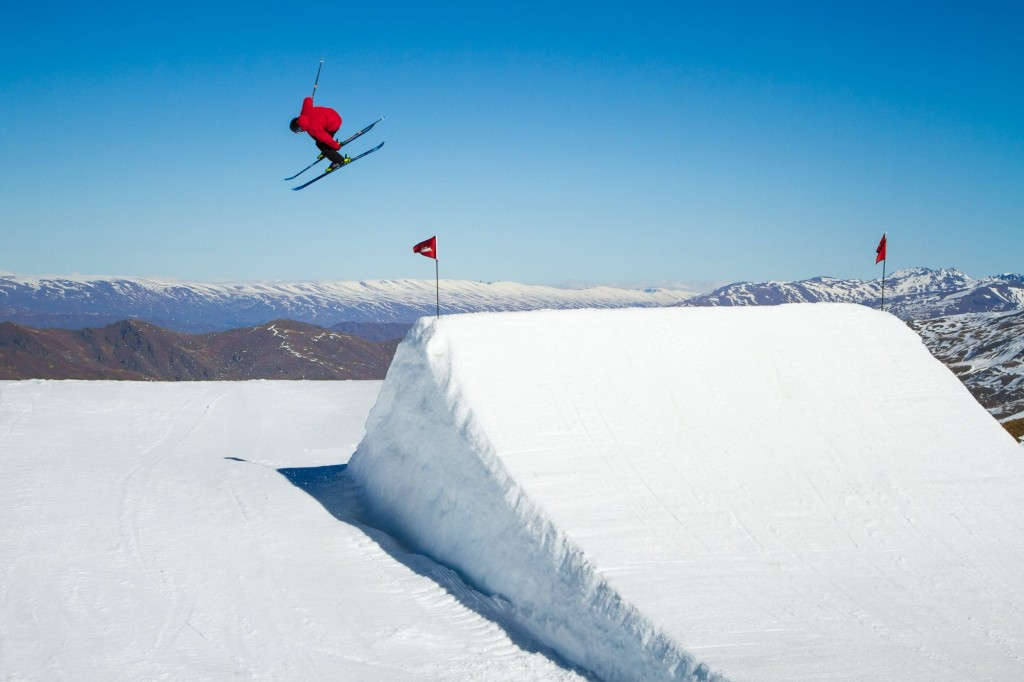 Following a few good weeks of filming at Cardrona, we travelled to Perisher in Australia for the 'Mile High Stylewars' which was also a great experience having never been to Australia before.
We were then back to New Zealand for a final couple of weeks filming before heading home. During this spell we spent a lot of time off the hill doing all kinds of adventurous activities whilst Billy gave his knee a break. The wonderful ladies at Queenstown tourism and Wanaka tourism were really awesome to us, and sent us on many activities that New Zealand offer. Keep your eyes peeled for the episodes to see all this!
For those that are interested to see the 'Hill Billy' web series, they are due to be released at the start of 2015 on the Red Bull social media platforms. Thanks for taking to time to read this, and hopefully you'll enjoy the episodes.
I am incredibly lucky to have been doing something I love for so long now and can now look forward to doing it even more! A massive thanks to all my friends, colleagues and sponsors throughout the past 18 years. Also a big, big shout out to my sponsors; Ski Bartlett (right there from the start), Scott Sports (who have supported me for the best part of a decade now), Butta and Bawbags underwear, all of whom have been so supportive.