Life in Ski: A industry insight from Ski Club Great Britain's James Street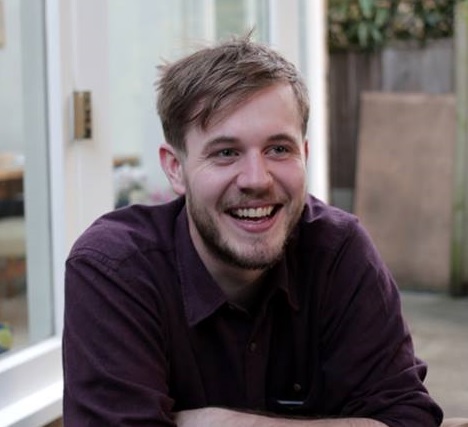 James Street works in the Partnerships department at the Ski Club of Great Britain. His role consists of building, maintaining and supporting relations with a vast number of companies within the ski and travel industry.
So, the Ski Club in a nutshell…
12 avid skiers started the Ski Club back in 1903. They were sitting round a table in the prestigious Café Royal in London and decided that a collective body (or 'club') was needed to help encourage other people into skiing and to nurture those who were already hooked on the sport. Many of the same principles are held today – we bring people into the Club and help beginners learn to ski, help people improve their skiing, support those who are already confident skiers and try ensure that everybody enjoys their skiing. This hospitality obviously also extends to snowboarding, telemarking and splitboarding – even snowbladers are (sort of) welcome to join the Club! As you can probably tell from the word 'Club', the Ski Club is all about 'community' – likeminded people coming together to share their love for skiing and snowboarding.
My role is very much focused on the Ski Club member him/herself. We currently have around 29.5K active members, all looking to benefit from using our many Ski Club discounts. I help build and maintain relationships with hundreds of companies (or 'partners') who offer our members a discount on their products in exchange for exposure on our site, in our magazine or social media – the list goes on. The range and size of these partners varies hugely – anything from small, independent resort shops right the way though to global airline companies. Some partners are more active and engaged with SCGB than others – there are some I only speak to once a year, purely to set up the member discount. Then there are others that I'm in contact with on a daily basis to ensure our relationship is mutually beneficial and to organise snowsports events in the UK.
The number of partners, and resulting workload, makes the role very challenging but it's a job that is also very enjoyable and rewarding at the same time. I got brought into a team of individuals who all share that common love for snowsports. The majority of my colleagues have all been on some sort of ski season or instructor course and it's obvious that these experiences help us gel as a group of friends. This affection for the sport runs through many of those in the industry and makes it a buzzing group of people to be part of. Alongside this fantastic social scene, you also quickly come to learn about the aspects of the ski and snowboard world that aren't necessarily visible to your average holiday goer. Although not always in the most significant way, you feel yourself becoming instrumental in the continuation and support of skiing and snowboarding all over the world. It's a great feeling and is arguably unbeatable for anyone who truly holds snowsports dear to them.
As with any company in any industry, you need to demonstrate yourself to be the right person for the job to get hired for any role you are going for. In the world of skiing and snowboarding, a clear and undoubted passion for skiing and boarding is high up the list of employable attributes. If you are looking to break into this industry, let this quality be seen and heard – it might just make you stand out from that other candidate outside the interview room, waiting for their turn to impress.
For more information, head to their website: http://www.skiclub.co.uk