Ever wondered how to progress further from BASI Level 2 and what life at BASI Level 3 is like? Gwil our Meribel Resort Manager caught up with Dave Hudson who has made that step, to discuss what life is truly like having progressed through from the Basecamp Level 1 & 2 Ski Instructor Course, onto Level 3, and onwards.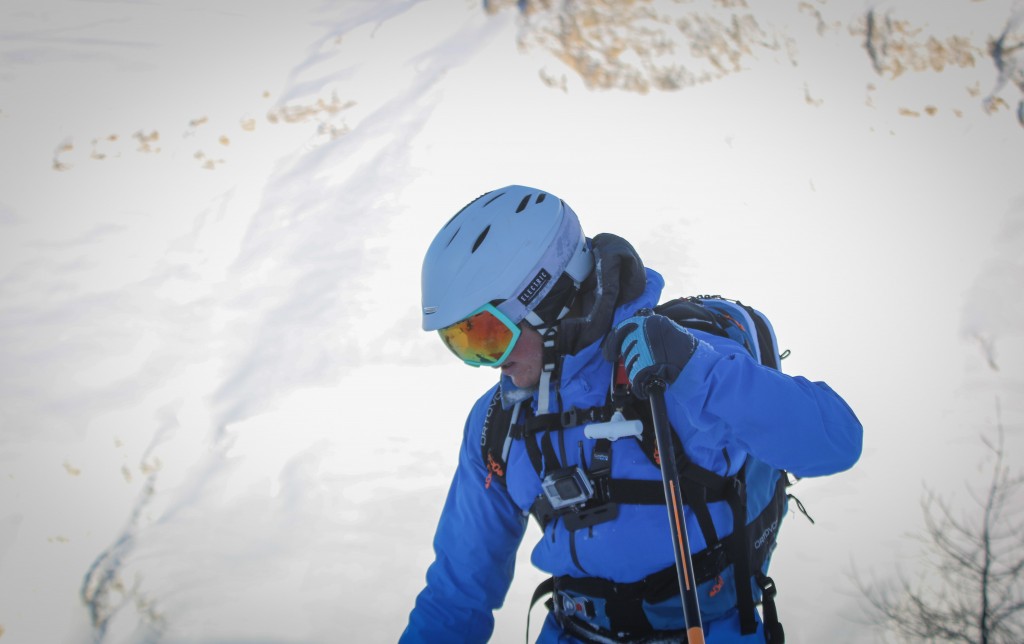 Hi Dave, did you have your eyes firmly set on being an instructor when you joined the Basecamp Ski Instructor course last year?
Not initially, no. I went into Basecamp thinking it would be a gap year and possibly lead to a couple of years being a ski instructor but I wasn't thinking that it would be a long term career. This changed pretty quickly when I fell in love with the lifestyle and became more aware of the pathway to level 4 and wanted to push myself to reach the highest level.
Having completed your Level 1 & 2 successfully, how did you find the Level 3 course?
The course was absolutely unbelievable and has genuinely changed my life. Not only has the training totally transformed my skiing from an average leisurely style to a high performance instructor level but I have met some incredible people pursuing the same goals as me.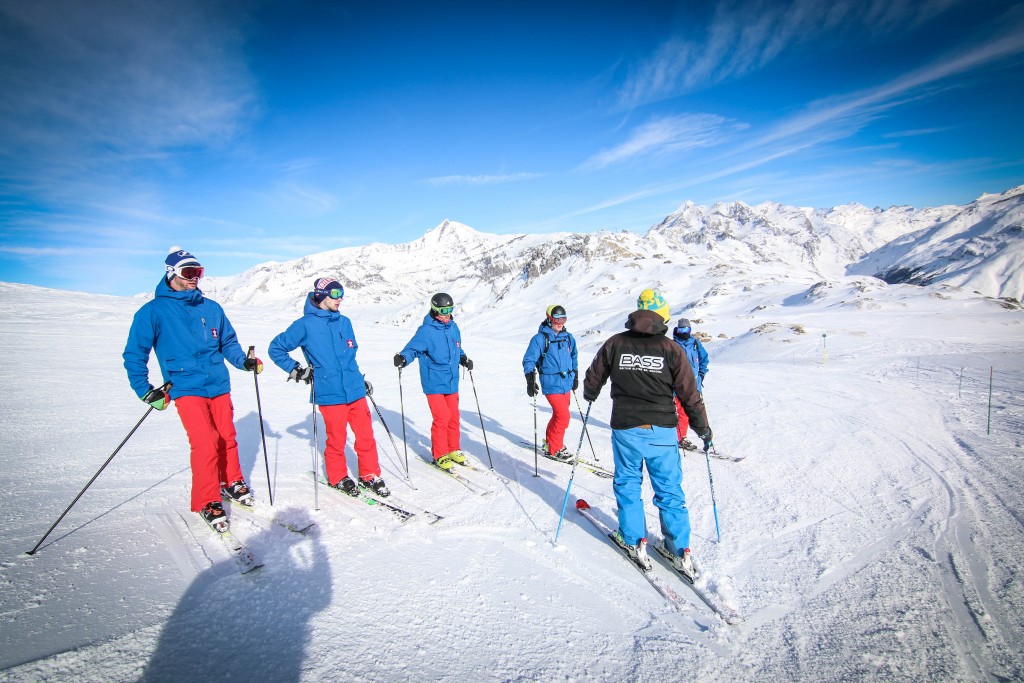 On the level 1 & 2 you were awarded 'Best Skier of the Season' and you were offered the BASS BEST Scholarship. Congratulations on the award, can you give us a bit more information on what the Scholarship is?
Basically, it's a discounted rate on the training from BASS ski school. They offer scholarships to trainees that have shown promise and commitment to become a level 4 instructor with a view that these candidates could end up working for BASS when they pass level 4.
You returned to begin your Level 3 training, how does this compare to the Level 1 & 2 BASI training and exams you'd done in the past?
The training involves similar technical and teaching inputs however at a much higher intensity. Last year the groups were people who have never trained at a serious level and were casual skiers. There were some stronger skiers compared to others but no one had ever trained for a full season before. This season, the Basecamp graduates from last year were thrown into the deep end with people who had been training for level 3 and 4 for several years so naturally the intensity was much higher and we had to work hard to train at the same level as the more experienced skiers. However, I relished this new experience and the challenge it brought. Having been one of the stronger skiers on Basecamp and being used to training at a lower level it was exciting and challenging to be pushed to the standard of performance that is expected at level 3 and 4.
Gaining your Level 3 qualification isn't as straight forward as the 1 Exam you have for Level 2. What do you need to complete in order to pass your Level 3?
A total of 7 exams are required to complete level 3. These are:
A technical exam and teaching exams (strands that are also assessed at level 2, but split into 2 separate exams for level 3)
Mountain safety (which involves ski touring, navigation, and avalanche safety knowledge eat)
A second language
A second discipline (level 1 in either; snowboarding, telemarking, nordic or adaptive/ teaching the disabled)
Race coach (introduction to coaching kids to race)
Common theory (theoretical knowledge of the movements, anatomy of skiing)
And a total of 200 hours teaching experience
How have BASS & the BEST Program been helping you to achieve these qualifications?
The majority of the training from BASS focuses on the technical and teaching aspects which are the most demanding and challenging of the exams. BASS also helped me out with getting a job with European Snowsports in Zermatt as they have fantastic contacts all over the world which allowed me to collect 200 hours of teaching experience.
Following your teaching experiences in Zermatt, Switzerland, did you enjoy instructing as much as you'd expected?
Absolutely, it was a fantastic experience to get into some actual ski instructing and just confirmed even more to me that this is the career for me. I was lucky to be able to teach a broad range of clients, from beginner children to advanced teenagers and adults. No two lessons are the same so it makes it interesting and challenging to provide a lesson that improves skiing and is fun.
What elements of the Level 3 have you completed already? How did you go about organising them?
I have completed my race coach exam and coming up in the next couple of weeks I have my mountain safety and common theory. All the exams are booked directly through BASI which is really simple as all Level 2 instructors have a members page on the website with all the details and courses that are available to book.
You also worked as the Basecamp Rep in Val d'Isere, how did you find this role and did it help you with your training?
The role has been brilliant. It's great to be a help and to hang out with the guys who have done Basecamp this year as I was in their shoes a year ago and I can share my knowledge of skiing as well as the overall experience that I had on the course. While the Basecampers have been training for their level 1 and 2, I've had my level 3 training and been free to help out and spend time with the guys in hours when we aren't training.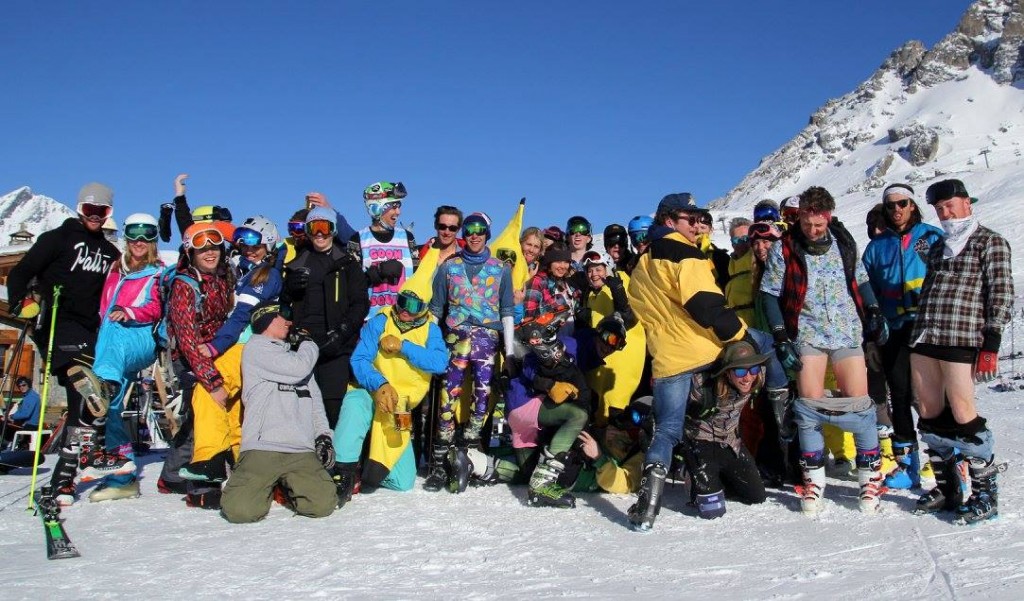 What are your post-season goals? Are you planning on returning next year to continue your training and pursue your dreams of becoming a Level 4 Instructor in France?
I plan on working in the UK this summer, mainly to save money to come back out next season. I hope to finish all my level 3 exams early next season and start training for level 4.
Thanks for your insight Dave, its great to hear how much you've loved the course and how eager you are to progress through the BASI Levels and reach the highly demanding goals of entering the French Instructor system. It's been great having you work here as a Resort Rep, thanks from myself and the rest of the Basecamp Team. Have a sweet summer mate, roll on next winter!
If you're interested in following in Dave's footsteps check out our courses here:
BASI Level 1 & 2 Ski Instructor Course, Meribel
BASS BEST Level 3 Ski Instructor Training, Meribel
BASI Level 3 Snowboard Training Programme, Meribel
All our courses run in Meribel each winter. If you would like more information give us a call in the office on 0208 7899 055 or email us on [email protected].