Lake Louise Run Recommendations
Lake Louise is our home resort for all Banff Basecamp courses. This week The Lake Louise Ski Resort was voted as the best in Canada, for the 6th time in 7 years as well as top 3 resorts worldwide, check out the World Ski Awards for more info: https://worldskiawards.com/top3/2019
It didn't take awards to convince us that this resort is where we want to be. Lake Louise offers 4,200 skiable acres of world-class terrain. We're talking endless chutes, glades and gullies, gentle slopes, cruising runs, remote bowls and some of the most challenging terrain in the Rockies. 145 named runs means there is something for everyone. Remember those ski awards? Lake Louise took home a top 3 place in worlds best freestyle resort, so you can bet the terrain park is going to be all time! The unique layout provides beginner, intermediate and expert runs from every chair! We love skiing and riding here, from the epic back bowls to the top notch beginner area Lake Louise has it all. Don't just take our word for it. We asked some of our favourite people to lap with what there favourite run is here at Lake Louise.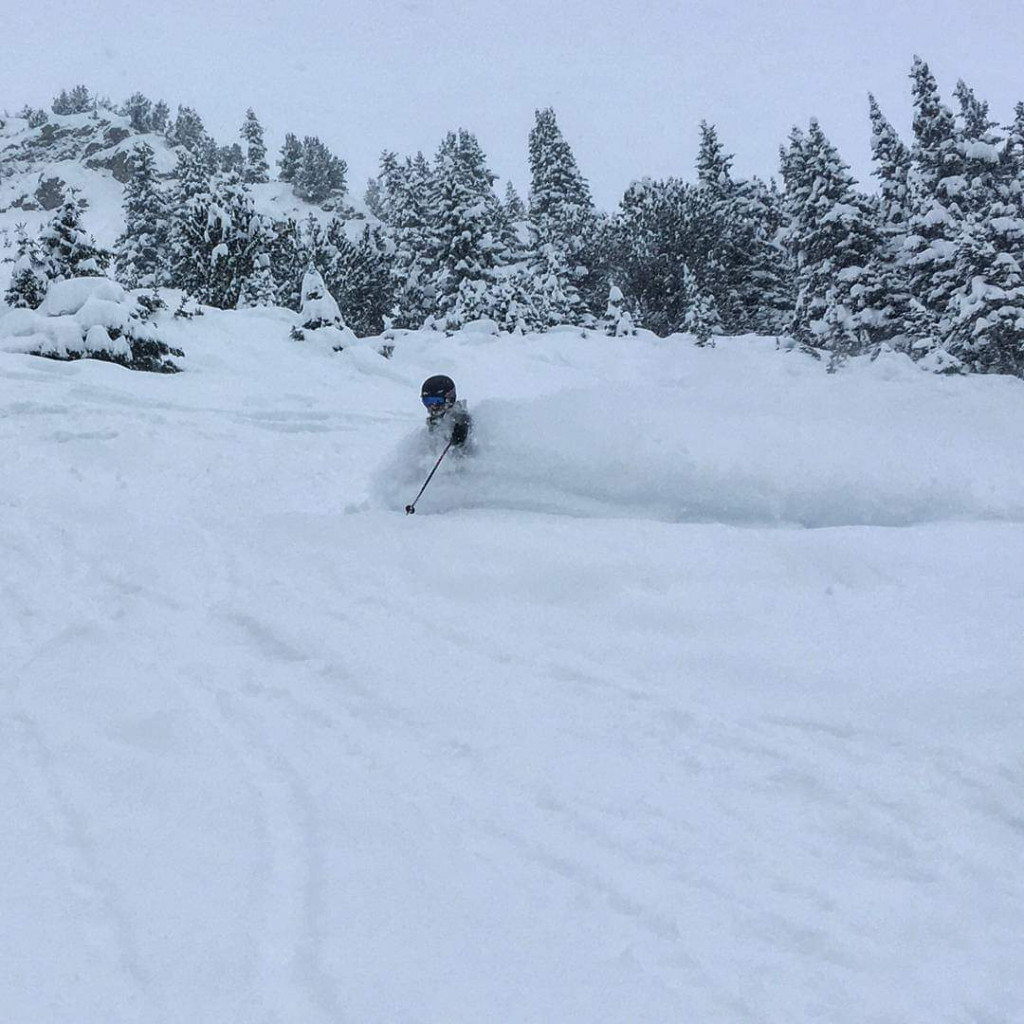 Abi – Basecamp resort rep
Abi came out to Lake Louise to do one winter season and 7 years on she is still here. This winter is Abi's 10th winter season since she started teaching skiing in 2013, this includes back to back seasons between Canada and New Zealand. As hard as it is to choose a favourite run, having thought long and hard she settled on Whitehorn 2. This is more of an area than a run, it actually consists of 8 gullies, simply named B Gully through the alphabet to I Gully. Each gully is marked as a double black diamond due to the steep pitch and challenging terrain. Whitehorn 2 is located at the top of the highest lift, the Summit Platter. There are no trees in this area so its perfect for those bluebird days but if the clouds have crept in we'd recommend trying out a tree run instead.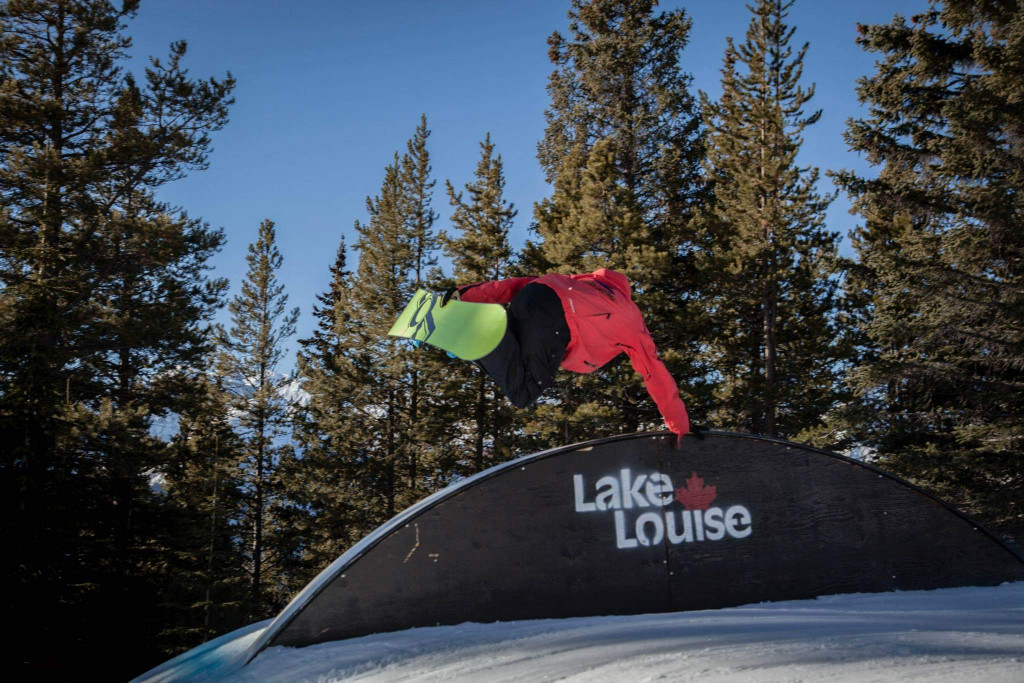 Andrew – Basecamp resort manager
Andrew has ….. Seasons under his belt and has worked with Basecamp since ….. A day riding the lake with this guy is a real treat, he knows all the secret pow stashes, the best side hits and even knows his way around the slack country. His choice is Ptarmigan Glades, a great pick. Ptarmigan glades is a beautiful black run, hidden away in the trees the snow stays soft and fluffy for days and you can often find a fresh line. The trees provide a super fun playground for the most playful skiers and riders. When Andrew's not hiding out in the tree runs he can be found stacking park laps on the front side.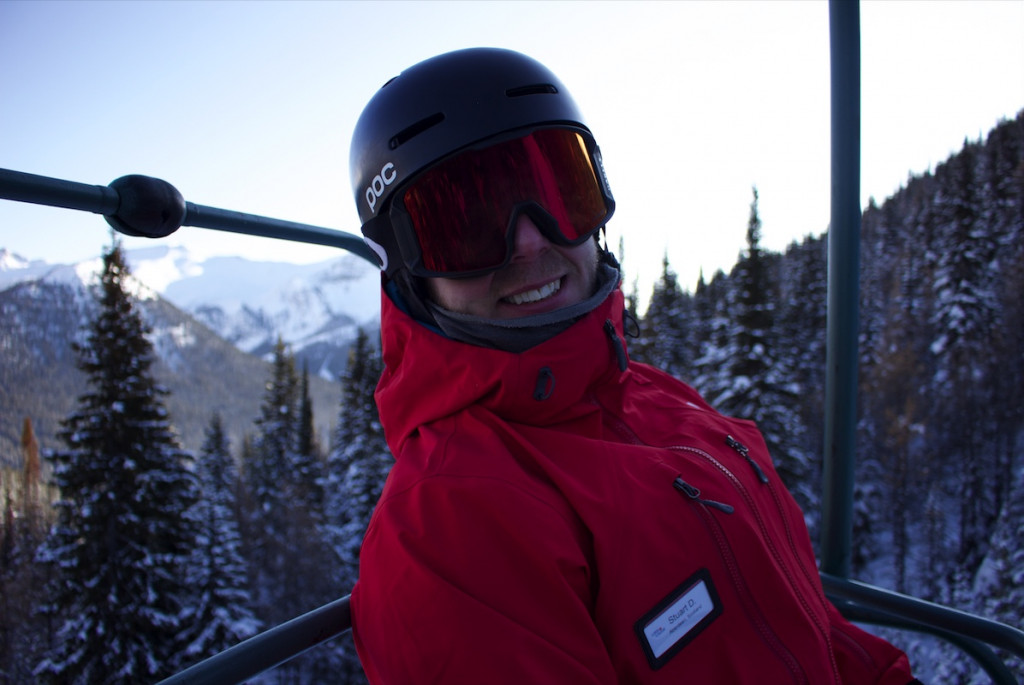 Stuart – Trainer
Stuart is one of our ski trainers at Lake Louise. It makes sense that Stuart's pick is Kiddies Corner. A super fun section of the backside with loads of drops and places to send off. Find this zone on the right day with some fresh snow and bounce your way from hit to hit feeling like a pro in a ski movie.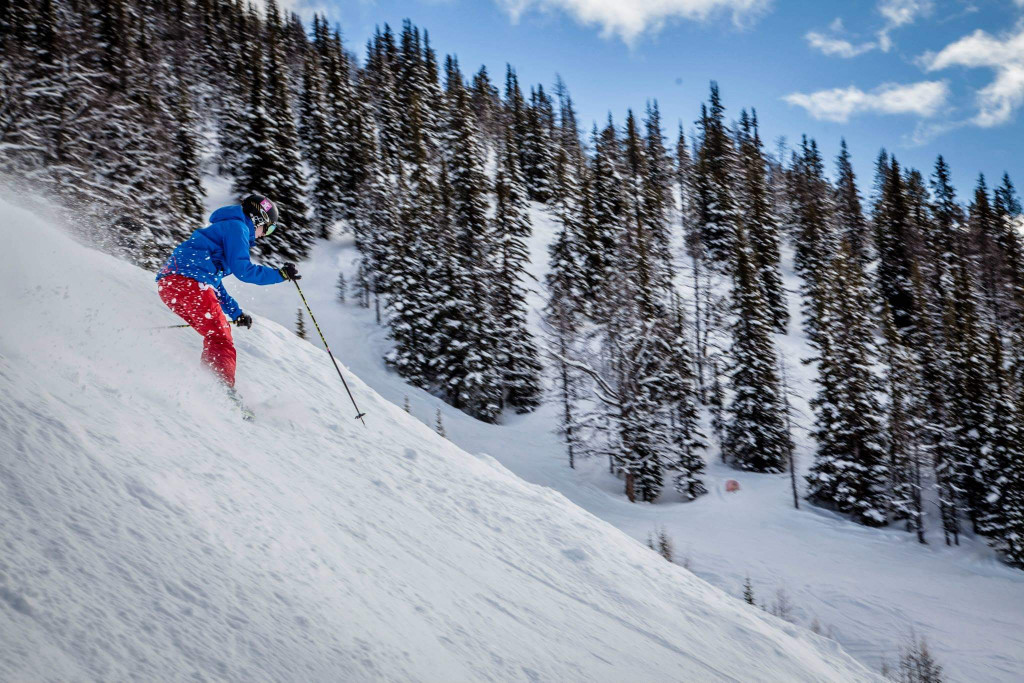 Brad – Basecamp success story
Brad did a Basecamp course back in 2015 and still can't get enough of Lake Louise. His favourite run is Grizzly Shoulder. This ones a local secret that can't be found on a trail map. Grizzly Gully runs down the front side from the Top Of The World Chair. It gets its name from the family of Grizzly Bears who call it home during the summer months, but don't worry they're fast asleep for the winter. Grizzly shoulder runs from the top of the retired Olympic Chair down into Grizzly Gully. After fresh snow it's a powdery wonderland and at other times it's an epic bump run.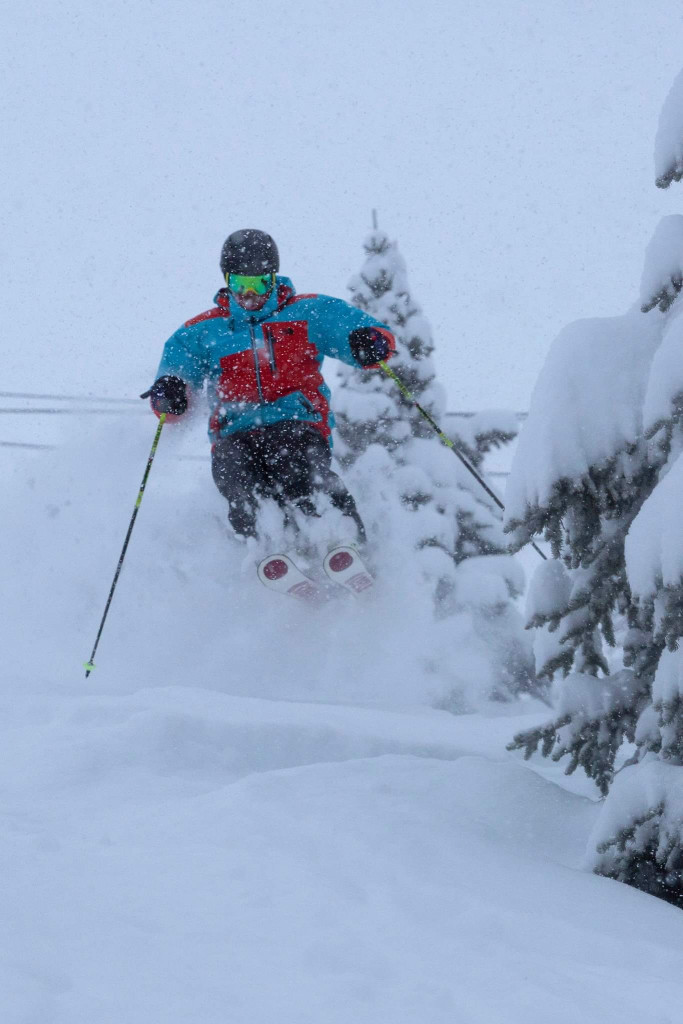 Kyle – Trainer
Kyle is an awesome skier and one of our trainers at Lake Louise. Kyle's a great skier and has represented the CSIA internationally. His choice is Swedes, this double black diamond can be skied from the Paradise Chair on the backside. Pristine laps on a pow day or a long bumps run if it isn't freshly filled in.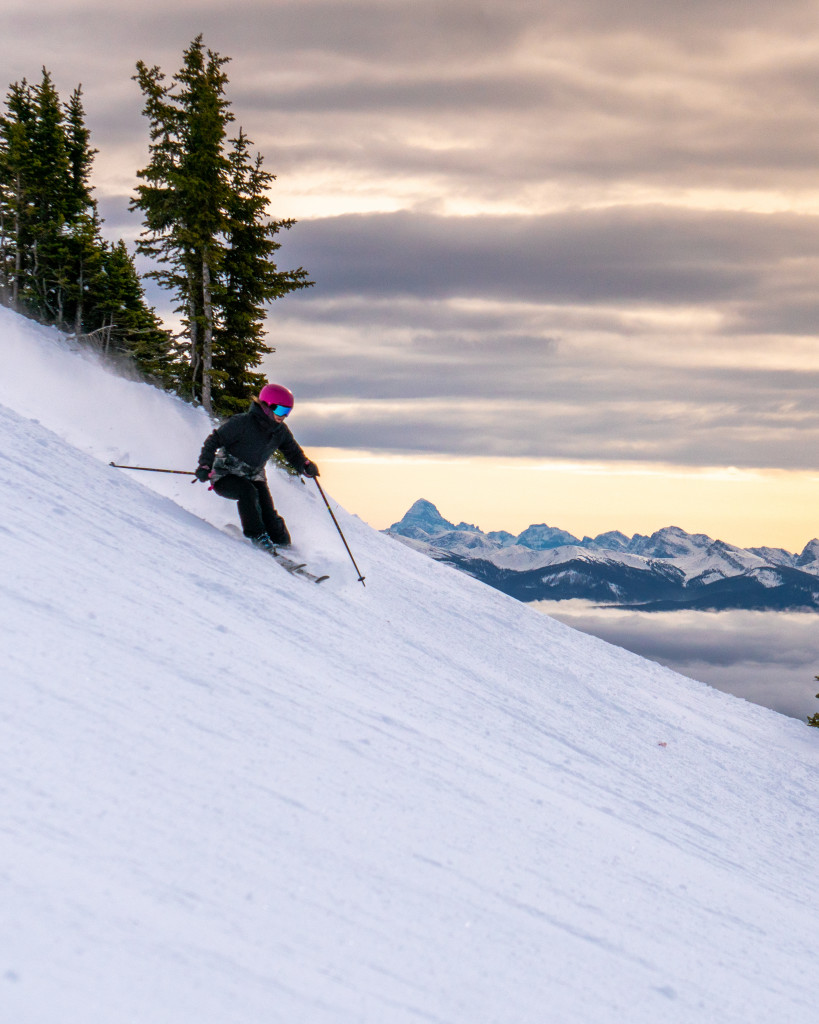 Alex – Trainer
Alex is our youngest trainer and is so much fun to ski with. Her favourite run is Boundary bowl, aptly named as it is on the very outskirts of the resort. Another double black back bowl, there's a trend emerging here… She also loves Jerry's Jungle which is a super fun green run on the upper front side with super fun rolling terrain, a natural half pipe and lots of well spaced trees.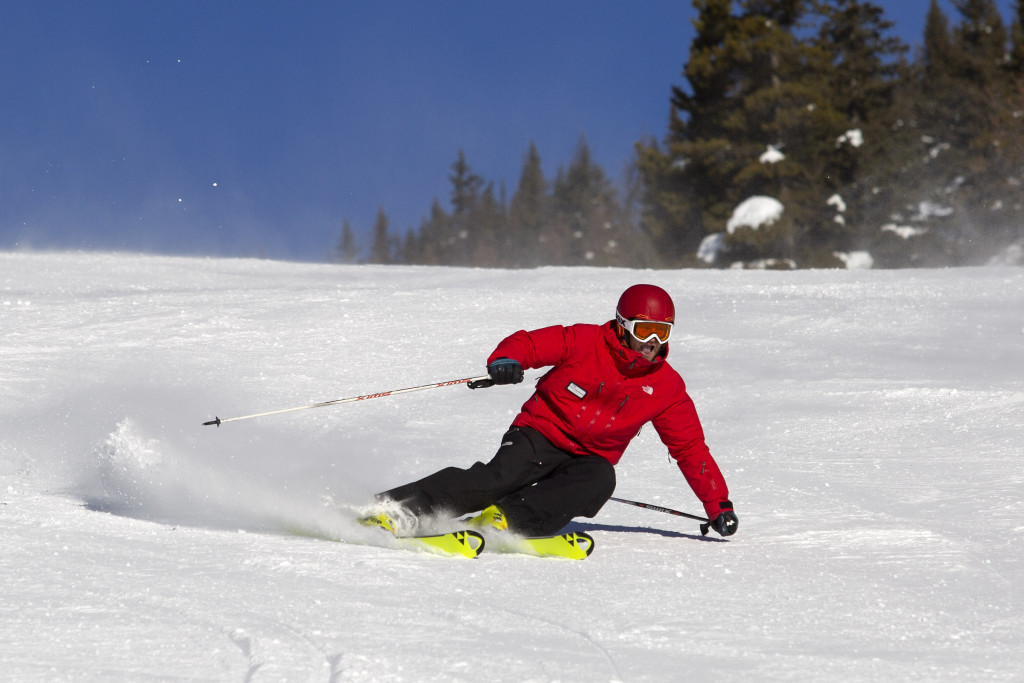 Conor – Trainer
If Conor could only ski one run for the rest of his life it would be Men's downhill. Men's downhill is on the front side and is a steep, usually groomed black run. It is also home to the Audi FIS World Cup which takes place at Lake Louise every year at the start of December.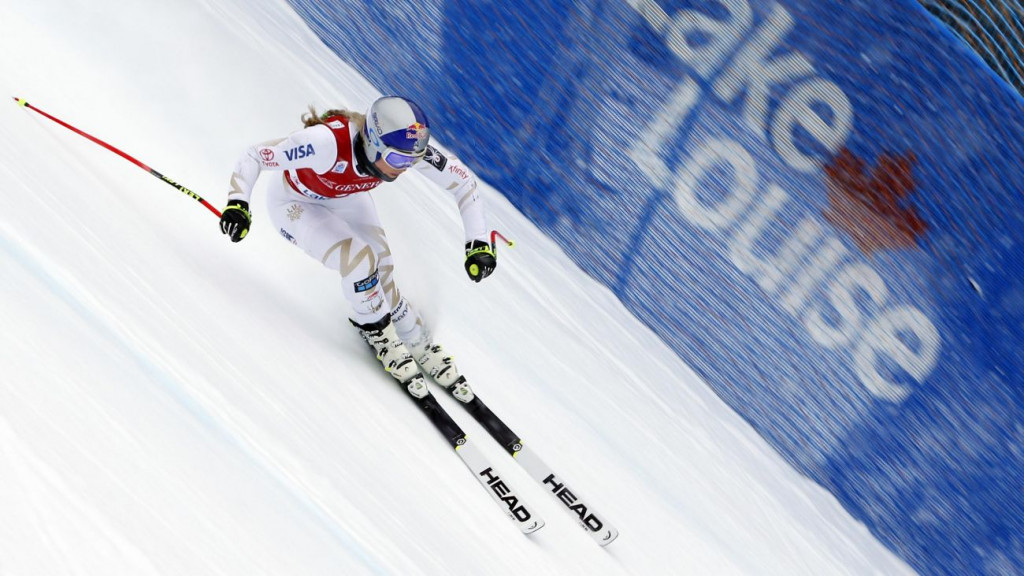 Lindsay Vonn – World Cup/Olympic Alpine Ski Racer
Lindsay has referred to Lake Louise as her 'favorite stop on the tour'. I should make it very clear that we didn't ask Lindsay what her favourite run was nor have we ever done a casual lap with the superstar. There is however a run at Lake Louise named after the 82 time World Cup winner and Olympic gold medalist. The resort renamed Ladies Downhill to Lake Lindsay Way.
Checkout the website to see how you can come join us on our favorite runs at Lake Louise!