Kicking off the Canadian Season with Katie
Katie from HQ headed out to Canada to kick off the 2018 courses last week. Here's what she had to say about her experience.
When I was told I would be heading out to Canada for 10 days to welcome this years batch of Basecampers I tried to act cool but in my head I was buzzing! I had been to Canada the previous summer for a family wedding and had fallen in love with the country and that was even without any snow, so knew I was in for an unforgettable experience!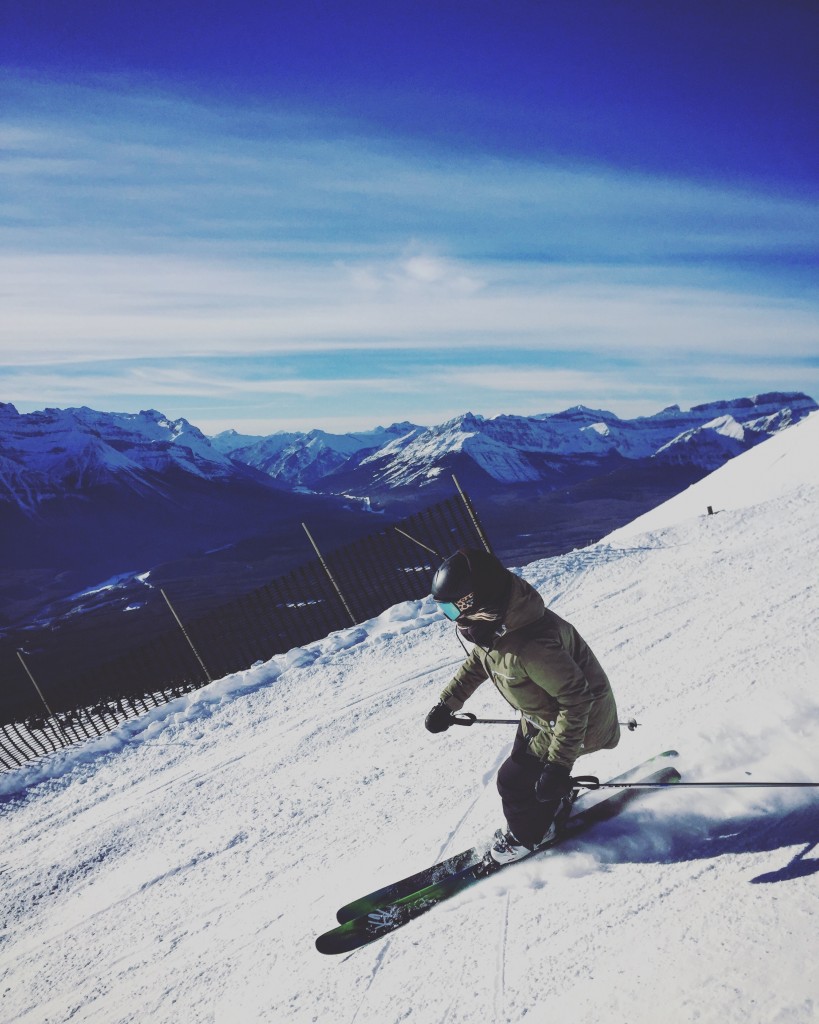 Touch down in Canada
I arrived in Calgary on the Thursday evening and my drive to Banff already had me pumping because from walking out the airport all I could see was snow, snow, snow! When I turned up to the Ptarmigan Inn where the Basecampers stay whilst they are in Banff, I was amazed at how good the accommodation was. All the rooms offered king size beds, delicious buffet breakfast with some of the tastiest omelettes I have ever had and with the bus to Lake Louise stopping just outside the front door, it really was a luxury. I went straight to bed when I arrived as the jet-lag had set in and I wanted to be rested for my first day riding the Canadian rockies.
First day on the hill
I was actually quite nervous when I woke the next day just because I was going into the unknown and more than anything I was scared about the temperatures I would be exposed to as I had never got close to -30 before! But all those fears disappeared as soon as I skied my first run. I had never experience such good conditions with fresh powder, empty slopes and bluebird skies. I rode all day with Niamh, our Basecamp rep who actually passed her CASI 1 and 2 with us a few seasons ago and from that worked as an instructor at Lake Louise. It was great to be shown Lake by her as she had spent 5 seasons in Banff so knew the hill like the back of her hand and managed to get to ride some secret spots on my first day! It is cool that for the Basecampers arriving this season to have someone looking after them who has been in their situation and can relate and give some good advice. That evening we met up with Andrew, our resort manager and the most upbeat Canadian man I have ever met. This topped off with some of the best sushi I have ever had made my first day a pretty hard one to top. I was really excited to the arrival of all the Basecampers who arrived the next day because I had just experienced what they were all about to…. the first taste of the Canadian rockies and it did not disappoint!
Basecamp has landed!
We met the 41 Basecampers at Calgary airport on the Saturday (the biggest crew we have ever had) and you could sense the excitement and nervousness as they all met each other. Even just from the initial meeting it was clear that this was a great bunch of people and it always seems to be the same way that even though everyone comes from different backgrounds, countries and ages they all seem to click as they are likeminded and are here for the same reason…. to ride, gain a qualification and try something new out of their comfort zone. That night was a chilled evening in the hotel eating pizza and nachos from the hotel restaurant but an early night was needed as we were going to hit the Lake tomorrow with the whole group!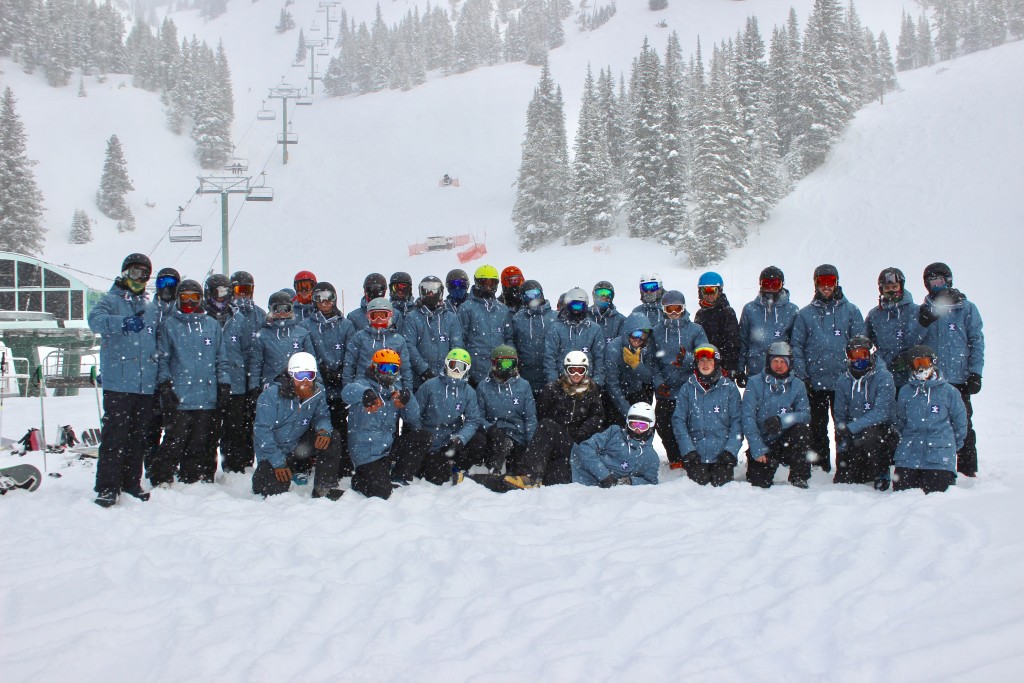 Fresh pow and fresher equipment
We woke to 9cm of fresh powder so the conditions we had for the first day on the hill with the crew were unbelievable! It was the perfect first day for the Basecampers to free ski and explore Lake Louise and even on a 'busy' Sunday there were no queues or the endless dodging you have to do in other resorts.  After a full day on the mountain free skiing wth the guys we took them to Rude Boys snowboard shop and Soul Ski shop where the staff gave some talks about the best equipment and clothing the guys should have for the course. It was a great opportunity for some of the group to purchase the kit they needed and also create some relationships with the guys in the shops which will benefit them whilst in Banff if they need any advice or a few free beers. As we left the final shop the snow had started to fall again so they guys were pumping for their first day of training tomorrow.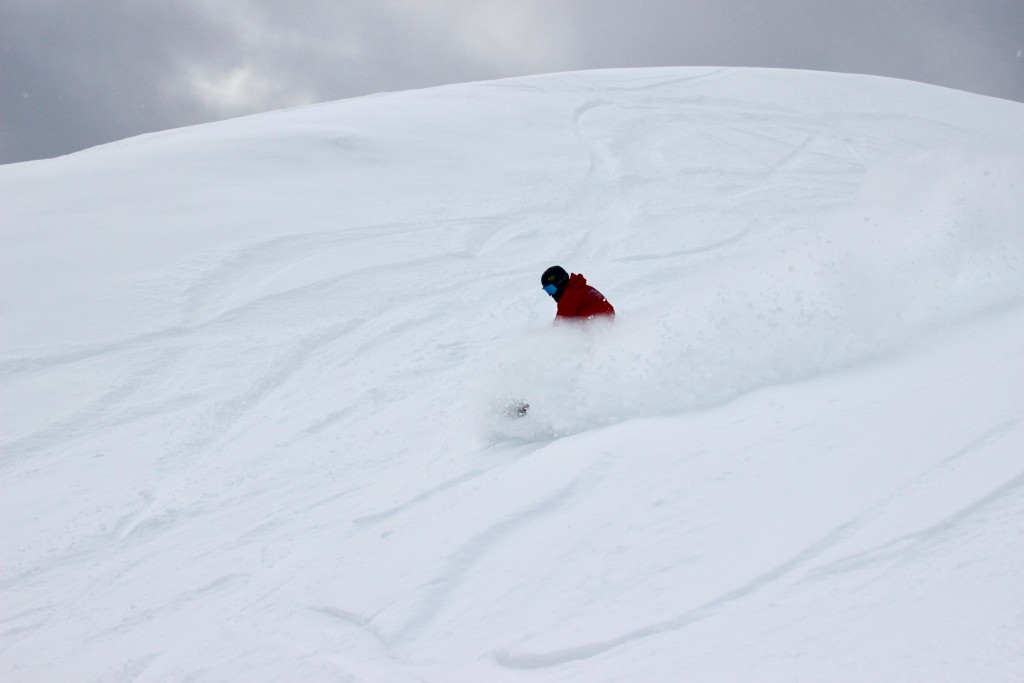 Let the training commence
We were on the 8:55 bus to Lake Louise all looking slick in their Basecamp jackets which this year were all CLWR. While the bus may take 30 mins to get to the resort we are riding in style so its actually quite nice to kick back and relax as you gear up for the day ahead plus its a great way to squeeze in a nap on the way home before you head out for the evening. The groups were split into 2 snowboard and 3 ski and I headed off up 15cm fresh powdered hill with one of the ski groups to get a bit of free coaching! Speaking to Andrew later he looked to amped about this group as they are all at a pretty high level already which always makes things a lot easier! The guys all came back buzzing which is always a good sign but you could tell that they were all knackered after their first day!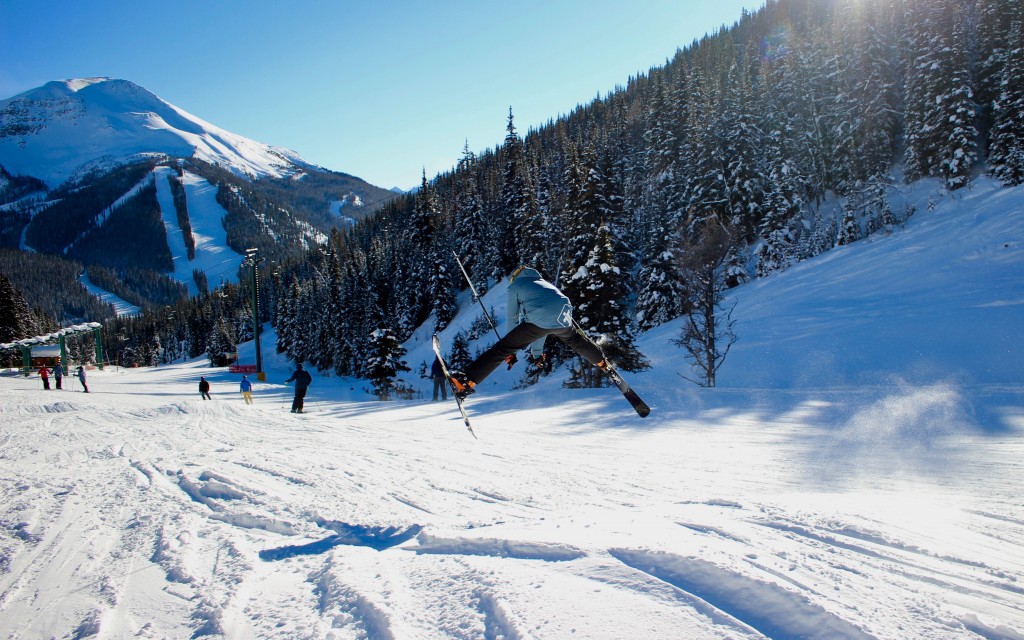 Namaste
After two hard days riding with their instructors most people jumped at the chance for a free yoga session at the Banff Life Centre Tuesday night, with a rather packed room everyone soon got to know each other rather better than before as we pretty much played human tetris. It was probably the funnest yoga class I have done and I have to say I ached for days after!
Skiing Sunshine
I decided to take a trip to Sunshine Village resort to see how it compared to Lake Louise. It is closer to Banff but with a 20 minute gondola ride to the base there is no real difference between going here or Lake Louise. The day I went to sunshine there was a cold spell of -31 degrees so it helped that the runs were shorter because warming up breaks were a necessity! It was great to see a variety of ski areas and it is cool that the Basecampers can explore and ski these varied terrains which are so close by.
Bunch of high rollers
With the first week of training drawing to an end we decided to let loose a bit and headed to the local bowling alley High Rollers which offered the biggest pizzas I have ever seen (for 6 dollars!) and 48 beers on tap! It was great to see the group settled and really excited about the journey ahead. I have to say though…. they should all stick to skiing and boarding because the bowling scores as a whole were pitiful!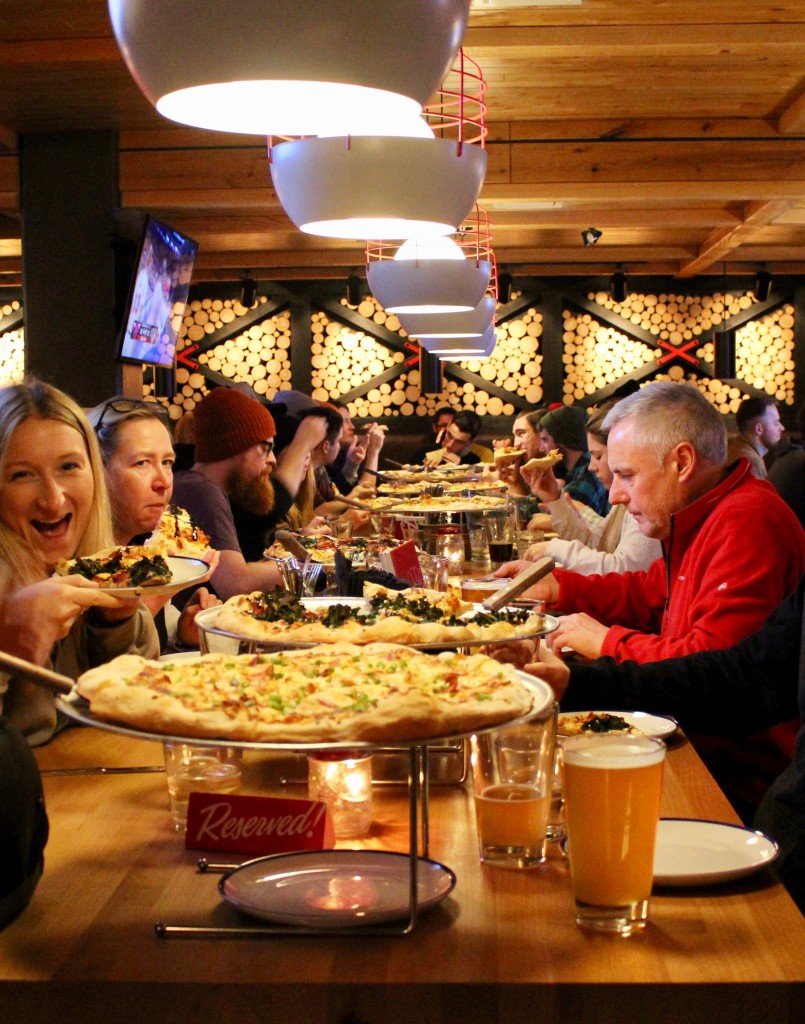 Last day of riding
With some of the group having their private lesson slots today and it being my last day on the slopes I took the time to ski and board with some of the group (the ones who made it up after the night before) and it was actually crazy to see how their techniques had changed and improved in just a week. It is exciting to think how good they are all going to be by the end of their time here!
That evening I was taken to the Elk and Orsman for you guessed it…… an Elk burger! It was probably one of the most delicious burgers I have ever had and whats great like many restaurants in Banff they have special deals certain days f the week so it was only 10 dollars! Banff is very much a foodie town and its great that the guys will be able to experience so many different types of cuisine right on their doorstep on a budget. The night ended with a few drinks is Mels, which was a great end to my unbelievable Canadian adventure, consisting of a few yummy beers and great company.
I actually felt very proud being apart of Basecamp in Banff. Over the years the company seems to have built a great reputation and relationship with the town/ Lake Louise and I think the guys on the course could sense that. I wish everyone the best of luck in their courses this season. It was an absolute pleasure to have met them all and if there is one thing I can tell them to do would be to appreciate every minute of the course because it really is a once in a lifetime experience that will fly by!
Until next time Canada!
Katie x