Happy Holidays From Canada
Happy Holidays From Canada
We hope everyone has had a great time over the holidays whether it was spent at home with family or in the mountains chasing snow. Our has been filled with blue skies, great skiing and ridiculous amounts of leftover turkey dinner. Living in Banff is like living inside a snow globe so it's a pretty picturesque place to spend your holiday season. We even had Santa stop by for a bit of a ride as soon as he scored a day off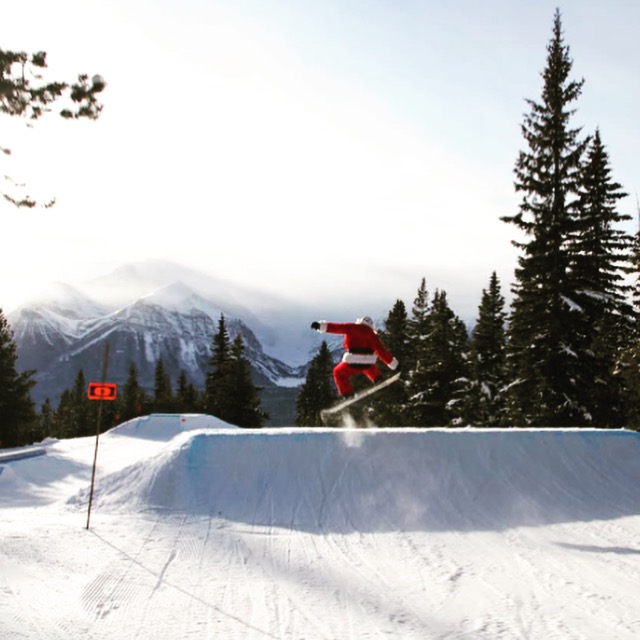 On top of having some of the best skiing in North America, Banff is also know for its great nightlife scene. New years is pretty much the show stopper party of the season as people from all over the world decent on town to ring in the new year. A typical new years eve sees everyone bouncing around between house parties( the benefit of everything being in walking distance) until midnight when the town shuts down the main block of Banff Ave to make room an epic street party. Everyone pours out of the surrounding parties and bars to watch the fireworks and celebrate another successful year behind them. Nothing like ringing in the new year with thousands of other likeminded winter lovers.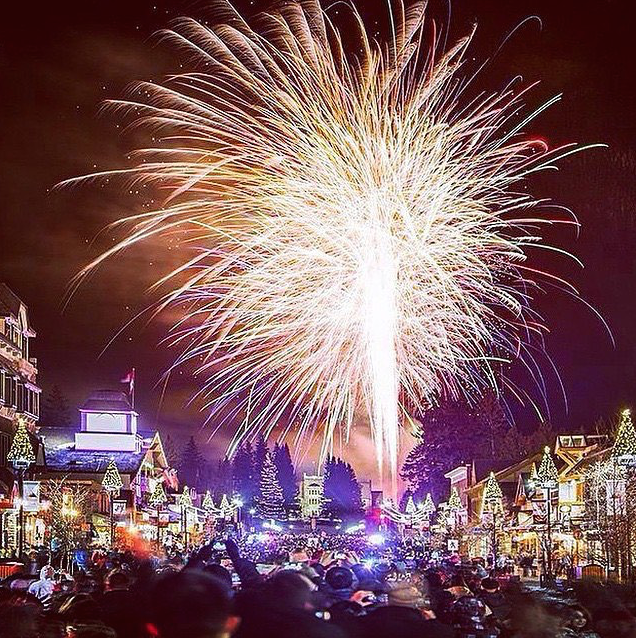 The skiing at Lake Louise has been epic through the holiday season, with the resort giving us a early Christmas gift by opening up all the white horn chutes. Despite a lack of snow across a lot of the world we are still having an epic winter with 99% of our terrain opened and great snow coverage across the whole resort. All the hype around an el nino winter is certainty coming true for us.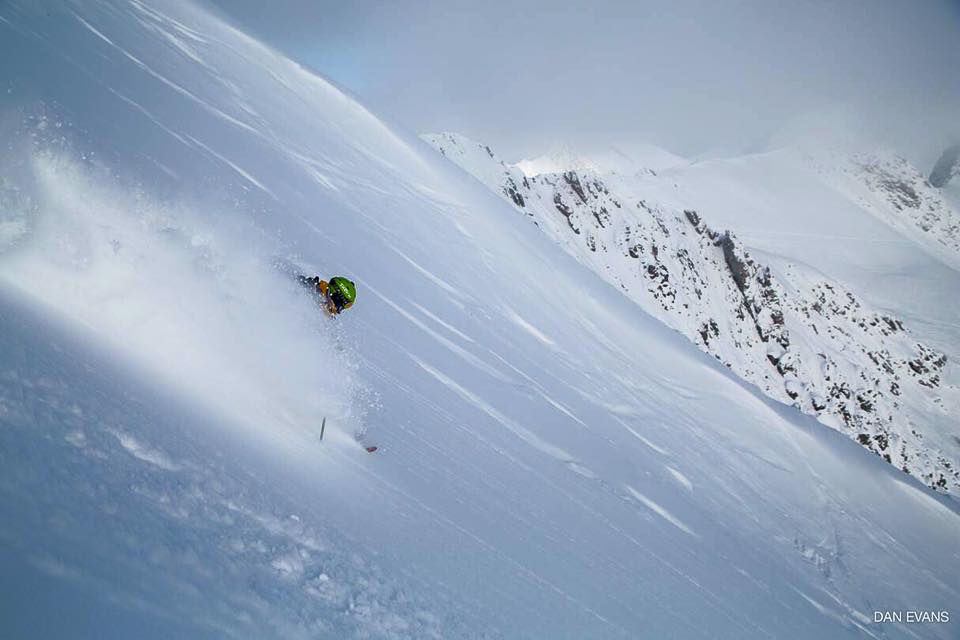 Like every ski resort in the world Christmas is a very busy time for us at the snow school. Luckily we have had a great crew from our November 4 week course stick around and start working for the resort.
Less than a week to go before we start in on another round of basecamp courses. We have the 4 and 11 week instructor courses starting next weekend and a 2 week performance course starting this Wednesday. Were looking forward to having another bunch in basecamp kit to add to our already strong crew of alumni out here. Look out for lots of updates once we kick things off .
Happy Holidays from the Basecamp Team
-Andrew