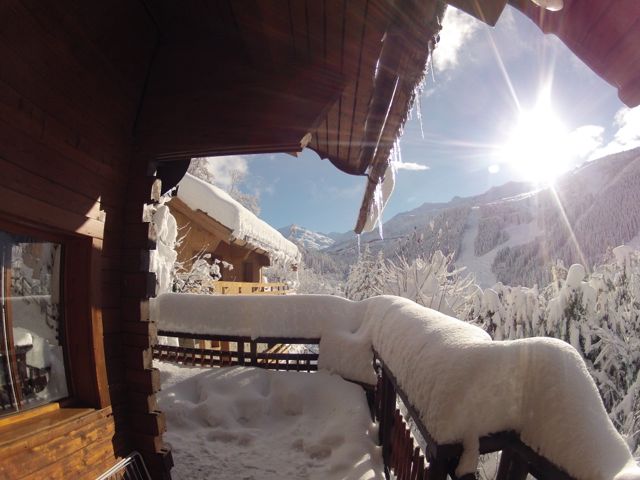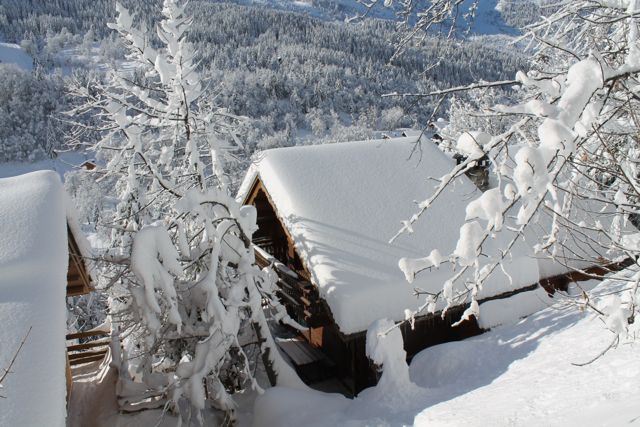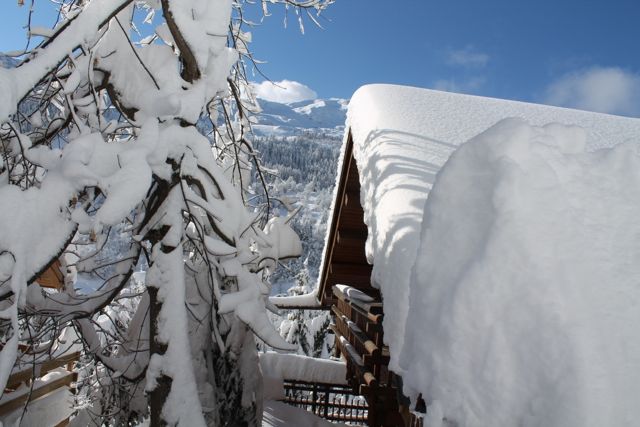 Over the past few weeks there has been plenty of hype, this year's snow has come early. For our Canadian team, having snow in November is quite the norm, infact for our 4 November courses in Banff we have already experienced some pretty unreal powder days.
Over here in France, Joe has been in Val d'Isere since last Thursday with our early season arrivals, by all accounts the Espace Killy is delivering as it always does.
Rob and I have made the trip out to Meribel for what we see as one of the most exciting developments in our 11 year history.
Having rebranded Basecamp for last winter, this winter has been long in the planning. The plan,  Basecamp trainees living in a classic alpine chalet in centre of town.
Surely it cant be done? The cost of coaching plus the cost of chalet living would make the course price astranomical?… Well not necessarily, we have found a way, avoided any comprimise and here we are. I am sitting at the table of the first Basecamp chalet, slap bang in the centre of Meribel which as we all know is slap bang in centre of the 3 Vallees (the world's largest/best ski and snowboarding area in the world!
10 Week Ski Instructor Course with Chalet Accommodation in Meribel       – More Info Here
10 Week
Ski Performance Course
with Chalet Accommodation in Meribel – 
More Info Here
We only have 2 beds remaining in the Basecamp Chalet
If you missout on the chalet or are looking for more of a seasonnaire's style course, check out our apartment options. Same mountain training experience, more basic living arrangements.
10 Week 
Ski Instructor Course
 Seasonnaire Style in Meribel       –
More Info Here
10 Week 
Ski Performance Course 
Seasonnaire Style in Meribel – 
More Info Here
11 years on and over 1000 trainees later, experience tells us that this will be the best season you could ever do!
 
Why Now? Why Meribel?
Winter 2012/13 comes off the back of last season (heralded as the best European winter season of snowfall in 35 years), and off the back of our courses in Europe last season, which focused solely on Val d'Isere, we knew that the momentum was there to do something different this year.
When you think of the mountains in France, you think dramatic mountain scenery, perfect snow, exploring far and wide each and every day and returning home to a cosy wooden chalet, spending time with good friends, eating good food and relaxing around a roaring wood fire.
This is exactly what we have created for our full season trainees in Meribel this season. 
Basecamp courses started in Meribel back in 2002, we have some of our most established connections here, and whilst the town itself is at 1400 (assuming you stay in the centre), the access to the whole of the 3 Vallees is incredible! It's great to be back in Meribel!
The reason for our visit, 5 weeks before our courses kick off in Meribel, is to get out here and get the chalet ready. We also have 5 apartments for seasonnaires as well as trainees looking to complete a season's worth of training in a world class resort on a budget!
The Basecamp Chalet Concept
To ensure that the idea of training on the mountain and relaxing by the fire in a chalet is a realistic concept, we are hosting holiday guests either side of the course dates, thanks to the location of the chalet, we sold the weeks around new year even before we had written up the full chalet information pack. Email us
[email protected]
if you would like to be sent details of our chalet holiday options.
By the time our trainees arrive, the hosting team which consists of myself, my wife Lottie and our newest recruitment from down under Bri, we will be in full swing! By 24th March, the chalet will then go back to holiday guests coming out to enjoy Easter in the Alpes, there is nowhere we would rather be!
The Snow
The first major snowfall only came down on the 6th December last season. Exactly a year on, and we are sitting pretty, it has been dumping down for almost an entire week. Given that we are still in the first week of December, this level of snowfall is almost unheard of. 
"The Balcony of the chalet is waist deep powder"
Whilst Val d'Isere is already open, Meribel opens this Saturday, talking to one of our instructors, he cannot remember Meribel ever having this much snow on the opening day…!
Does this mean that we are in for a season as good as last year? Not definitely, but having this level of snowfall sets up the season with an incredible base. So not wanting to count our snowflakes before they fall (correction, they are still falling!!) this season has all the ingredients to be another classic and just maybe it will take last season label….
'Best winter season ever…?'
Meribel is once again emerging as the go to resort of the 3 Vallees and we have been warmly welcomed right back into the centre of how things work in resort, the Basecamp chalet is ready to go, we also have some apartments just up the hill in Morel
 
What's stopping you?
Checkout the Video of the Basecamp Chalet in Meribel