Go offline – Disconnect when you go skiing
Want to go offline and disconnect? – Going skiing in the mountains could be the answer.
Going on holiday, taking a gap year or extended travel had always been about getting away, disconnecting and connecting with something different. While the spirit of these adventures hasn't changed it is becoming increasingly difficult to go off grid when you're away from home.
For some, the Alps were the last bastion of escapism with poor phone signal, terribly slow internet and a rubbish postal system. But as resorts have come up to date with technology including the introduction of WiFi on the slopes it is becoming impossible to switch off or is it?
Why is it important to switch off.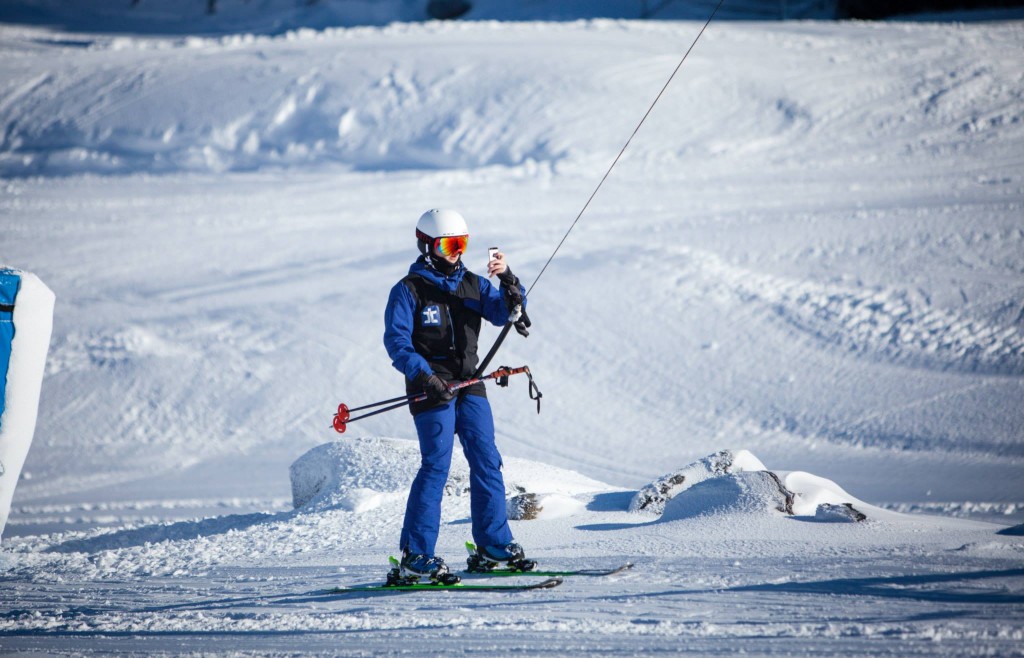 Time away from work or "real life" has long been seen as essential to living a healthy and balanced life. It comes in different forms, some people go on holiday, some people go disappear around the world for a year and some go and broaden their horizons and do something like training to be a ski instructor.
We now consume around about three times as much info as people did in the 60's and that is all down to increased screen time with some studies saying that we spend up to 10 hours a day staring at our devices.
All this connectivity has lead to around 73% of people claim that time online causes stress and 61% reporting that checking social media has had negatively impacted their mood. All this means that we are spending more time with our screens and less time interacting with people and our environment and it isn't healthy for our mental wellbeing.
The Benefits of switching off
Sleep Better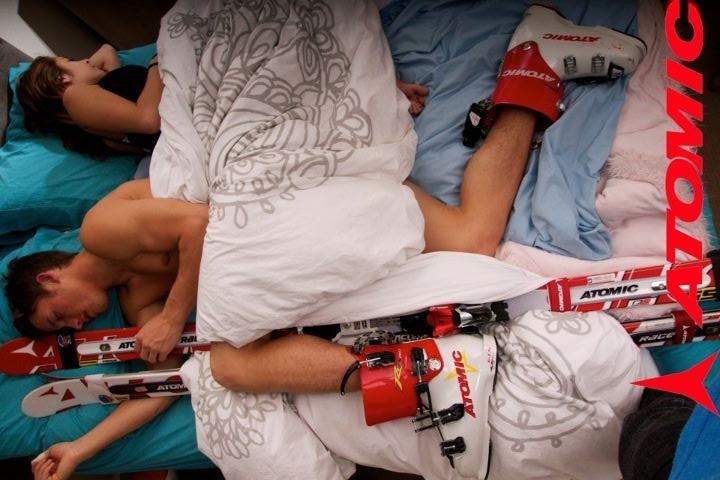 Turning off your devices will guarantee you get better sleep as you won't be subjected constant alerts that disturb your sleep.
Blue light from screens can also affect your sleep as it acts like sunlight and hinders the body's ability to make sleep-inducing hormones that lead you to nod off.
Problem Solving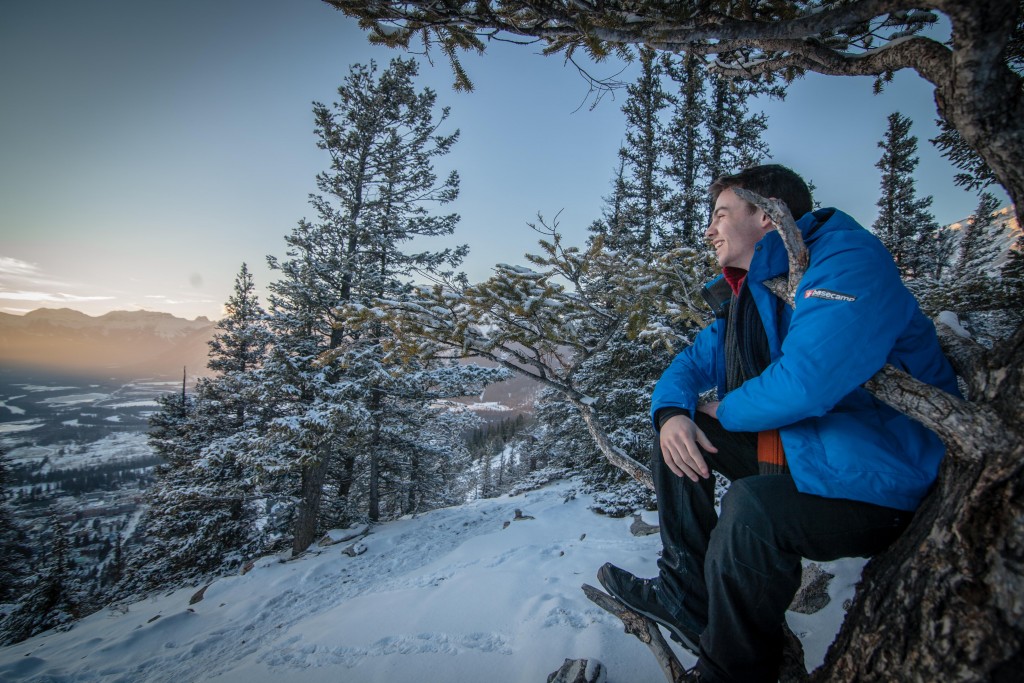 Staying connected and having access to your phone at all times has a negative impact on your ability to find resolutions. Having a connected device to hand isn't the answer as it is just a distraction.
Your mind will be clearer and work better when you are disconnected… some of our best ideas have come from sitting on a chairlift or in the sea waiting for a wave.
How to turn off
Use skiing as an excuse and go dark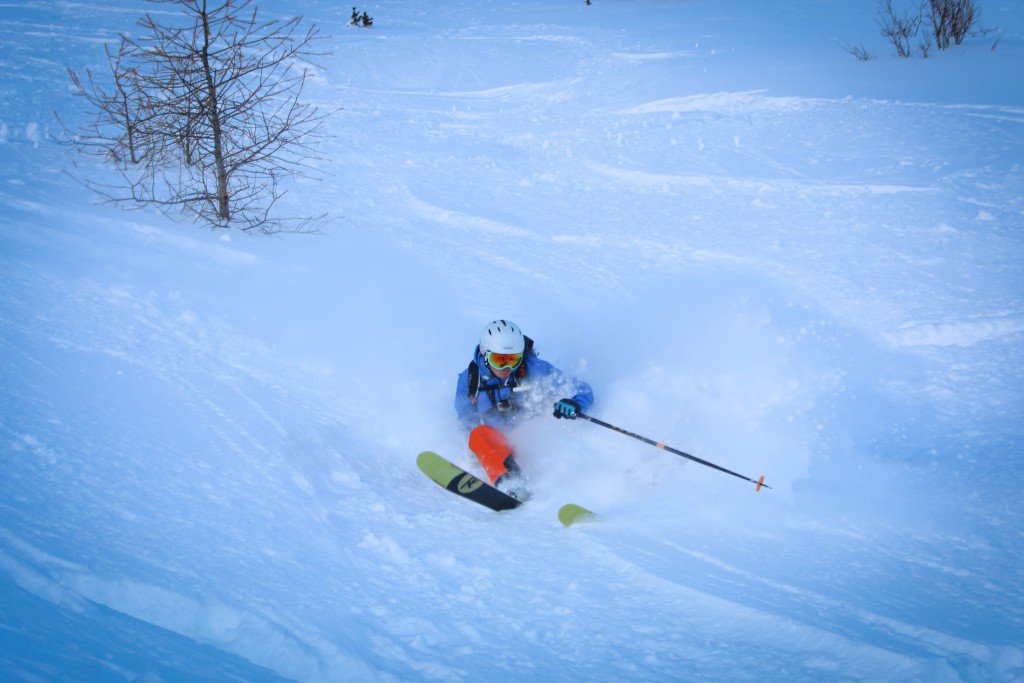 As you will see, you may need to go to some extreme lengths to go completely offline but if you're keen to leave the world behind you then consider this: According to ABTA only about 3% of the UK population go skiing.
The chances are that no one in your office knows what it's like in the mountains. This gives you the chance to tell a little white lie about how poor the communication infrastructure is and you will be uncontactable the entire time.
For seasonnaires, this excuse may well be extended to families and those friends you have been trying to ditch.
Leave your phone at home
There are many reasons for taking your phone on the slopes such as you could be waiting to for an important call, you need the resort map app, in case you injure yourself or to post a selfie on Facebook. Only one of these is really important and can be resolved by skiing in a group or going old school and taking a radio with you.
Choose accommodation with no internet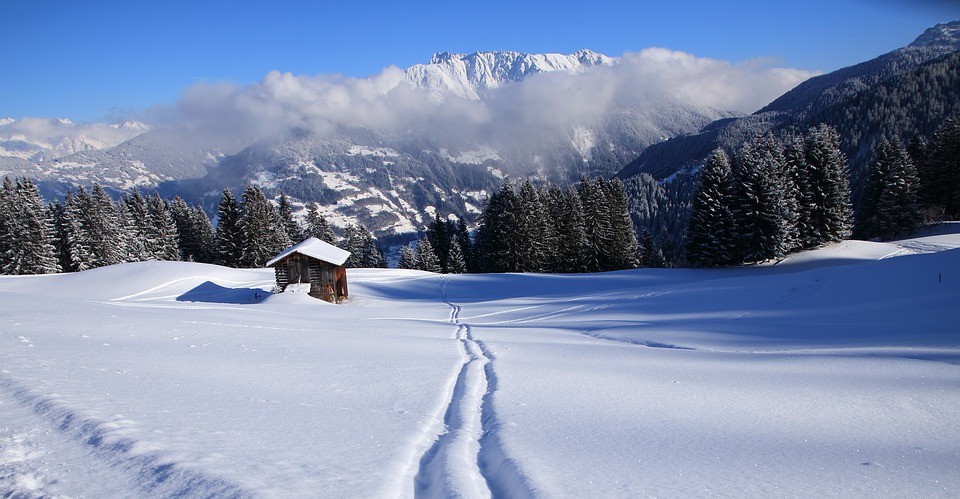 This may take some research as there are very few chalets that don't offer internet access and your best bet is a small self-catered apartment. We asked David from ifyouski.com and he said that customers expect to have WiFi and all the tour operators now offer it.
So you may need to employ all your will power and not ask for the WiFi code as soon as you arrive. Or you could always be the liberator and sabotage the router… board games and conversation all round.
Go into the backcountry
With WiFi on ski lifts and slopes as well as free data roaming in most of Europe and America, with coverage continually improving in ski resorts you may find that to resist temptation of cehcing your feed you may need to go deep into the mountains.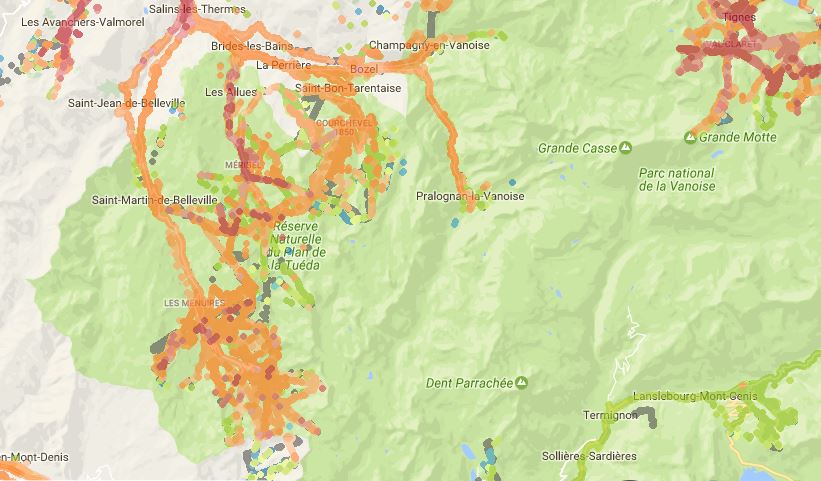 The map shows the extent of the mobile coverage across The Three Valleys easily covers the majority of the ski area. So to go truly dark you will need to slide the skins on your skis and head into the backcountry.
Go off grid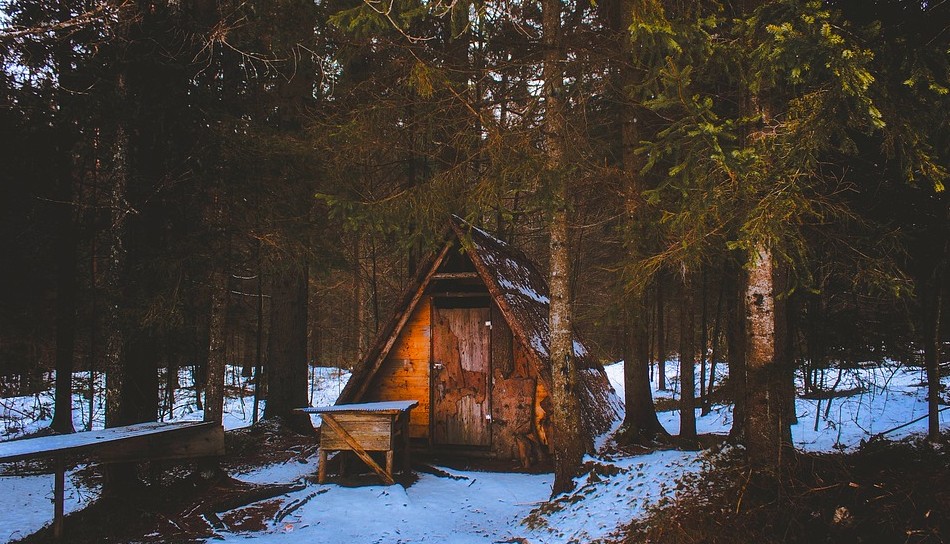 To go completely off grid you have two options. You could attempt to stay in a mountain touring hut. Sadly many of these are shut during the winter months and only open up in early spring so a full winter of solitude may not be on the card.
There is another option. You could do a season in a van in a car park. This would guarantee that you would lack many amenities required to stay connected such as WiFi and mains electric. It would also mean that you don't have access to warmth, water or sanitation.
Or is it all about moderation…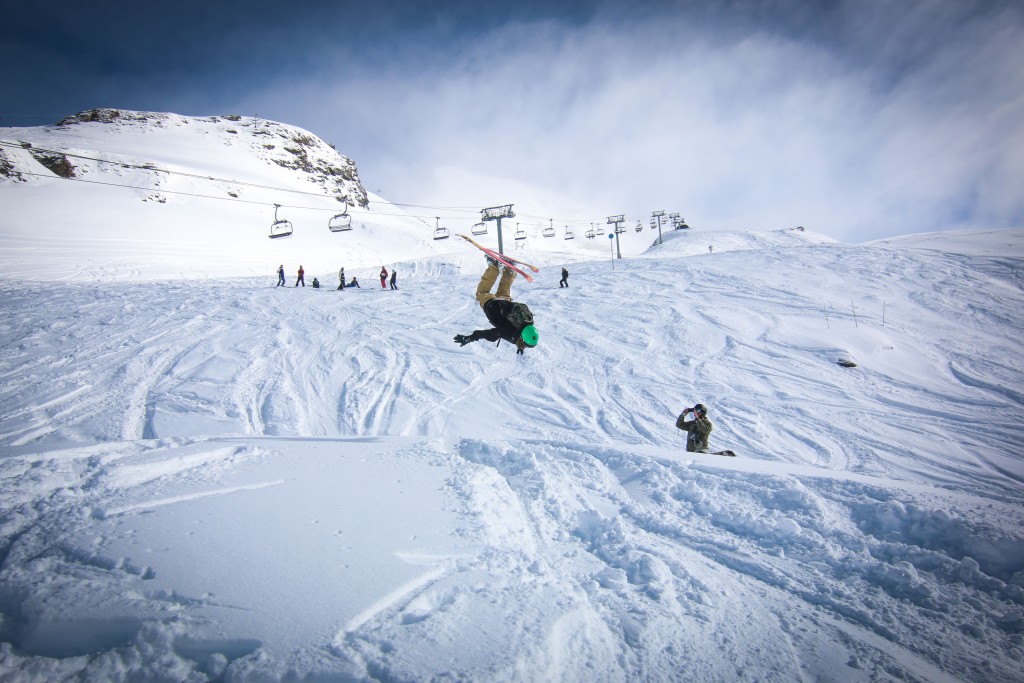 We would advocate restraint. Staying in touch is part of modern life which is why have internet access in all our accommodation. But we will also encourage you to free your mind and leave your phone at home and enjoy the slopes to the max.
Our Meribel Accommodation – With WiFi