Freestyling, Silly Racing and Training
Val d'Isere was recently shot to a new level of life by Frost Gun; a freestyle event where we welcomed Scandinavian party goers, some of the worlds best pro skiers and boarders, alongside a 30m kicker which is the largest competitive kicker in Europe. The spectacle was nothing short of impressive on both a freestyle and partying level. That combined with a Ticket to Ride & Basecamp Valley Rally aptly name the Espace Silly instead of Esapce Killy, plus a few powder days…life in the Terantaise Valley has been rad.
As part of the criteria for the BASI level 2 exam the Basecampers have to complete 70 hours of shadowing ski lessons. So, last week the the level 2 candidates had their first real taste of their possible careers and went out and assisted their trainers with ski school lessons. BASS teach a range of abilities and ages, especially during half term week so everyone experienced different levels, lessons and teaching styles. Whether that meant having a week of teaching 6 year olds from scratch, spending most of the time helping them up after a fall or flying round the mountain with advanced teenagers, everyone enjoyed an insight into the work of a ski instructor and and their potential futures.
During my shadowing last year, (although I was definitely in the category of helping up young children for the week) the week really confirmed that the career of ski instructor is one that I love and look forward to doing for years to come. The satisfaction that you get from seeing someone going from complete novice to being a capable skier with the ability to negotiate the mountains' challenging terrain, and giving a life skill that they enjoy and will continue to do is a feeling that I will never get bored of and is one of the main inspirations for ski instructors. The guys shadowing this season have had similar experiences to mine and I hope it has inspired the same love for teaching that I developed during last season.
The performance skiers have been perfecting their off piste technique with a range of instructors, even learning how to traverse off piste backwards by a local Val d'Isere legend named Gogo. Photo opportunities have been limited as Gwil and I have been training for our BASI exams ourselves, but thankfully Jocelyn and Harry grabbed a few shots on our behalf while hitting the Chardonnay bowl in Tinges. Gwil also hit Forent with a crew of mates on a beautiful powder bluebird day, some rad shapes were thrown!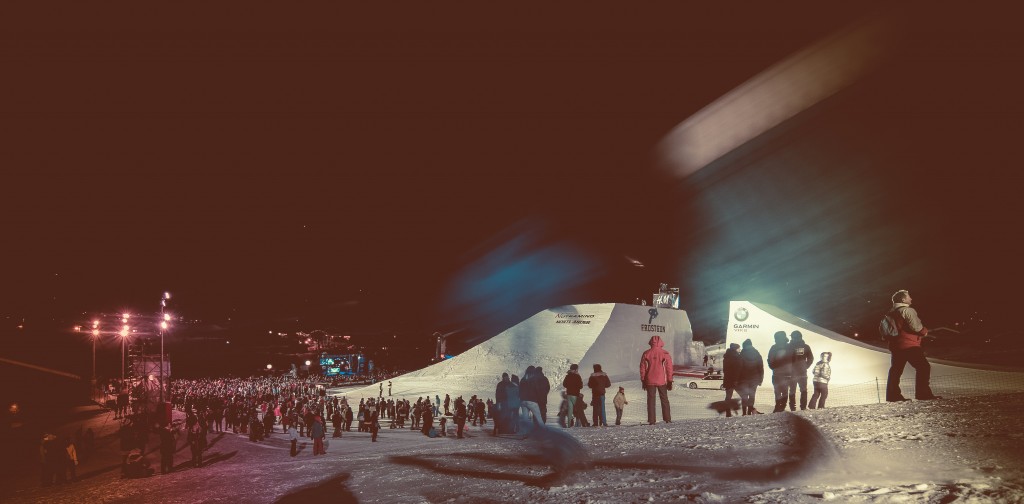 To touch on the slightly funner side of Val life, last week we indulged fully in the street style and immaculate monstrous kicker event of Frost Gun. Heads bouncing to big tricks and top end DJs, the spirit was high. The bottom of the Face de Bellevarde was overrun with thousands of cheering fans, making it the best-ever Frost gun according to words around town.
The rest of the event ensued with phat beats from the DJs, followed by the skiers big air the following night. Many of us wandered to Doudoune for the closing party, which was an electric atmosphere yet bit of a tinned sardine can.
The day went a little like this, wacky races, a big apres at Cocorico followed by an Award Ceremony at Rize Cafe. Thanks to all that took part, it was an epic day!
All from Val for now till next time. Big ups!