Do another season and train towards your BASI Level 3…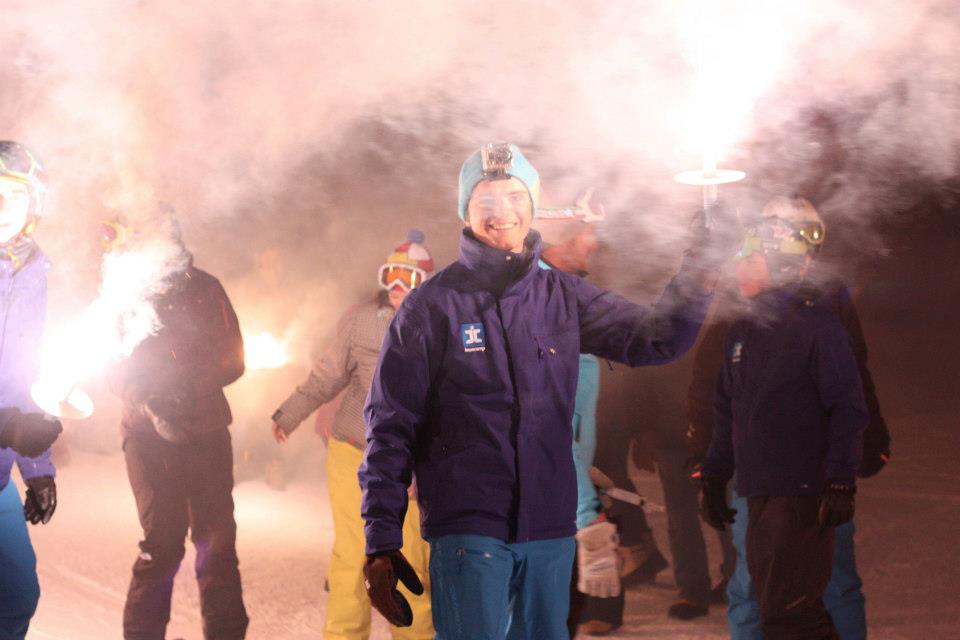 Train and ski hard with Basecamp towards your BASI Level 2, impress your ski coaches, and be in the chance of an offered BASI Level 3 Scholarship…
The opportunity to train towards your level 3 is now a reality. Those who are interested in a career in the ski instructor industry have a fantastic chance to achieve their goal. In Val d'Isere and Meribel Basecamp are partnerd with BASS (British Alpine Ski School). BASS conduct all the BASI 1 and 2 Ski Training and are responsible for training Basecampers to the required level to pass their level 1 and 2. 
Throughout the season Basecampers have the chane to develop their relationship with BASS and their coaches. BASS offer between 4-6 scholarships to those that they feel are good candidates for a follow up season of training towards their BASI Level 3.
Upon passing the BASI Level 2, succesful candidates will be offered the scholarship by BASS. The Level 3 program involves returning to Val d'Isere or Meribel the following season to undertake training with the aim of being able to pass the BASI Level 3 Techinical. Level 3 scholars will spend the winter training with the BASS Level 4 coaches devloping their skiing over all areas of the mountain. At the end of the season skiers will sit the level 3 technical exam in Val d'Isere. 
The 2013 season saw Elliot Stone (BASI Level 2 Basecamper, January – March 2012) on the program. The 2013/14 season will see Natasha Lewis-Oliver, Jack Blackmore, Sam Garnett, Simon Stauton-Collins, Declan Millane and Alex Dyer undertake the Level 3 training. 
"The BASI Level 3 Scholorships are a fantastic opporutnity for those wishing to climb the ladder in the ski instructor world" – Steve Rickets, BASS Director, Val d'Isere, Tignes and Meribel.