Discounted Head Skis for all Basecampers
What skis do I need for an instructor course?
We've been running ski instructor courses for over 12 years now, and every season we get asked the same old questions. One of the most popular (and important) is "what skis do I need for an instructor course?" Skis are an expensive piece of equipment, and in order to help people make the right decision we have a long standing partnership with Head, to offer discounted Head skis for all Basecampers.
Instructor courses are predominantly on piste, and you need to be able to demonstrate a tight turn radius on piste, along with wide carving turns, getting low over your edges. The type of skis you use for this are vital (watch our video, for more information on what type of skis you need).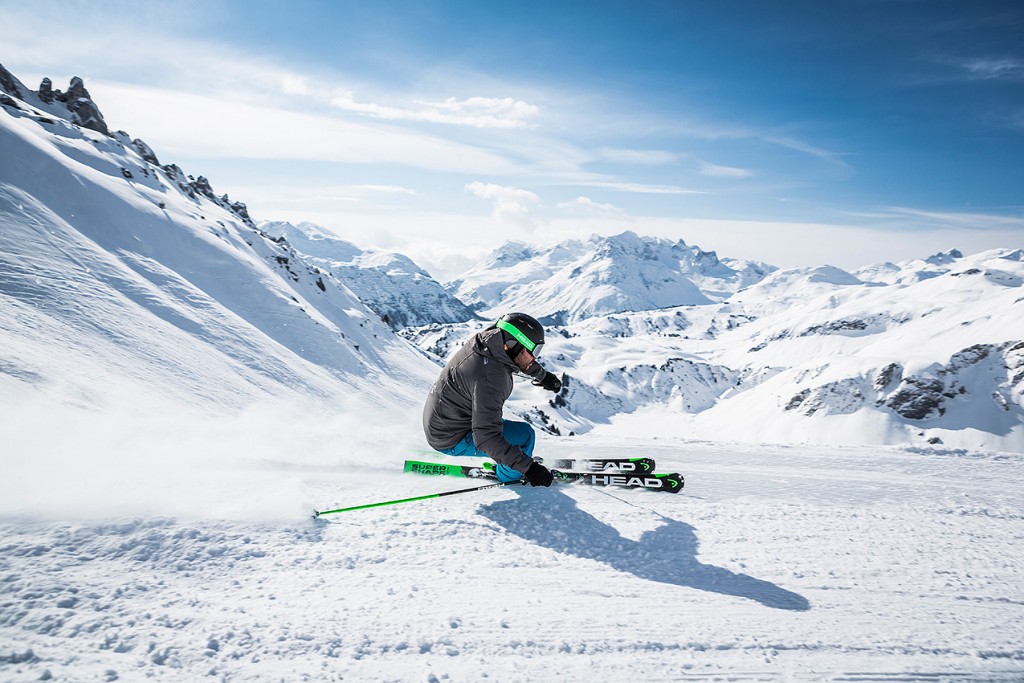 On Piste Carving Skis
Much as you may have visions of becoming the next McConkey, this does not happen overnight, and you will not be spending the season bouncing your way down fluffy pillows (although… if this is more your type of thing, check out our performance courses).
Being on the right set of skis can often be the difference between a pass and a fail, which is why it is really important you don't rock up on a pair of Fat-Boys, or some stiff long Super G skis when you're going to be spending 11 weeks focussing on your central theme.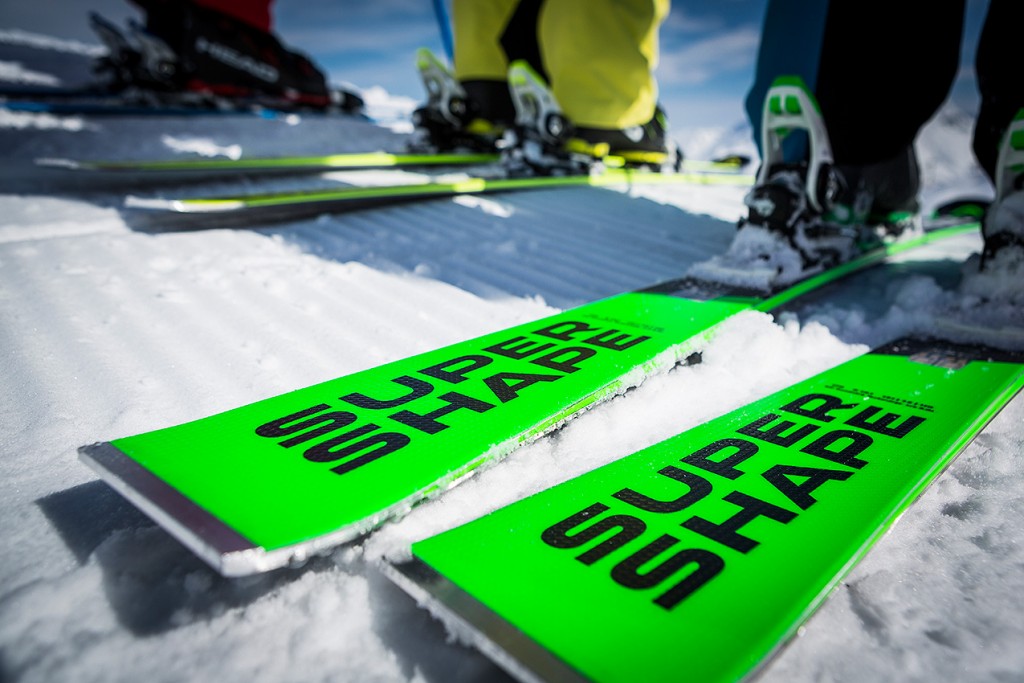 The right skis, and the right price
We've done our best to make it as easy as possible, and have partnered up with Head to offer a range of their skis at significantly discounted rates.
2018/19 Magnums – £495 inc bindings for all Basecampers
Free delivery to Meribel and £30 delivery to home address
The iSupershape Magnum skis are widely considered to be the industry leaders, and are a great option for these courses. We can offer discounted Head Skis, bringing this season Magnums to all our customers for £495 which includes bindings, and also delivery to Meribel.
Magnums are available in 156cm, 163cm, 170cm & 177cm. The bindings are the Head PRX 12 S which are adjustable and a great match for the skis.
What makes the Magnums great for Level 2 courses?
A: The Magnums offer high performance on piste and will allow the skier to perform short and long turns to their full potential. At the same time they are slightly wider and lighter than a lot of piste performance or slalom race skis, meaning they are more manageable (especially if you are lighter or not powerful enough to turn a heavy ski) and better adapted to all over the mountain including moguls, variable conditions and slush. They also look amazing and are great for teaching if you go on to work in the industry.
All Mountain Options
If you are on the All Mountain or Performance courses this season, or would like another pair of skis to complement your Magnums and make up your ski-quiver then we do have another option!
This year we have limited numbers of the new Head Kore All Mountain Freeride Skis to offer to our Basecampers at a great price.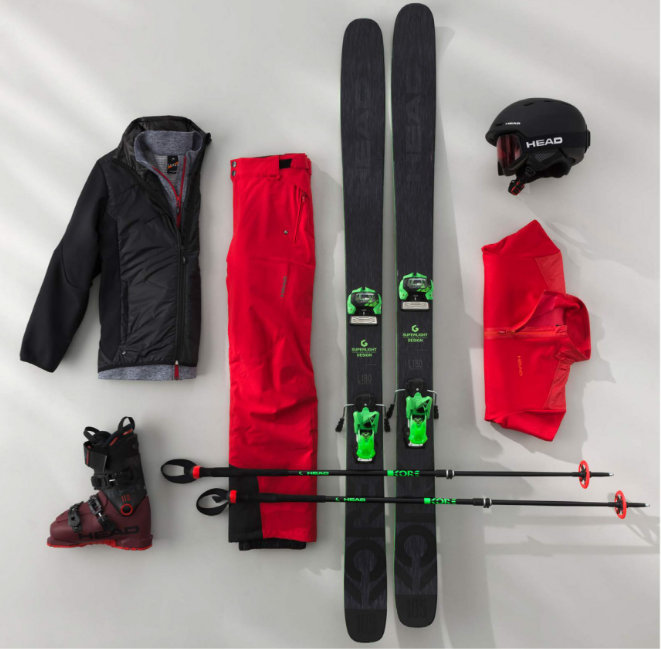 Get in touch with us in the office to find out more about this offer!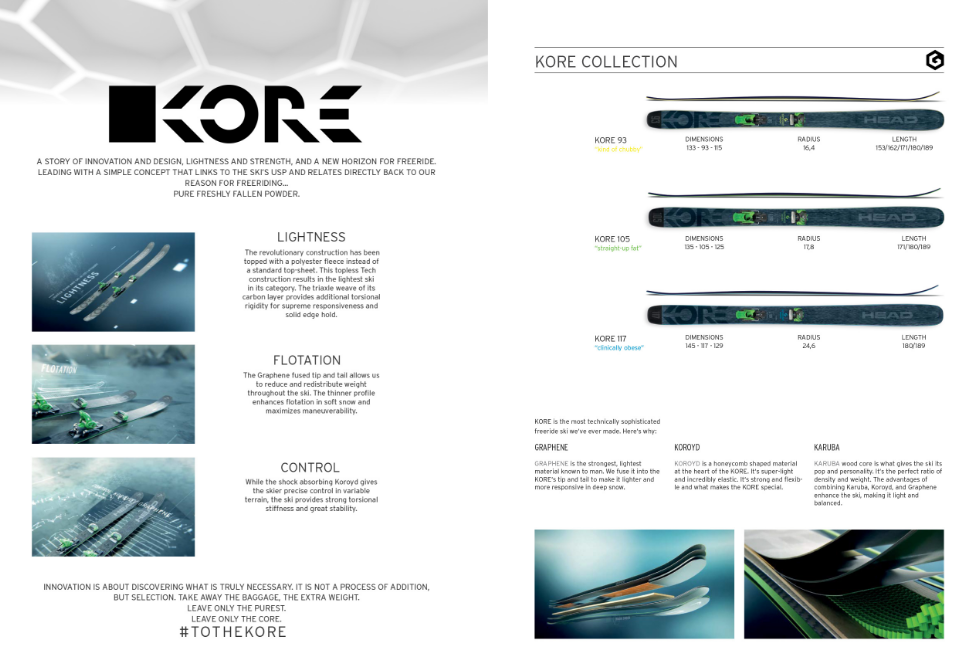 Ski Poles
We can also offer ski poles to make up your complete package for your course so you don't have to worry about it all later on. We chose the Head Multi S as the best combination of lightweight and strength to give you a great value pole that is perfect for your instructor course.

How do I claim my discounted Head Skis?
To get your pair email us at [email protected] or for more information speak to one our team on +44 (0) 208 789 9055.

Have a watch of what our Basecampers last year thought of them: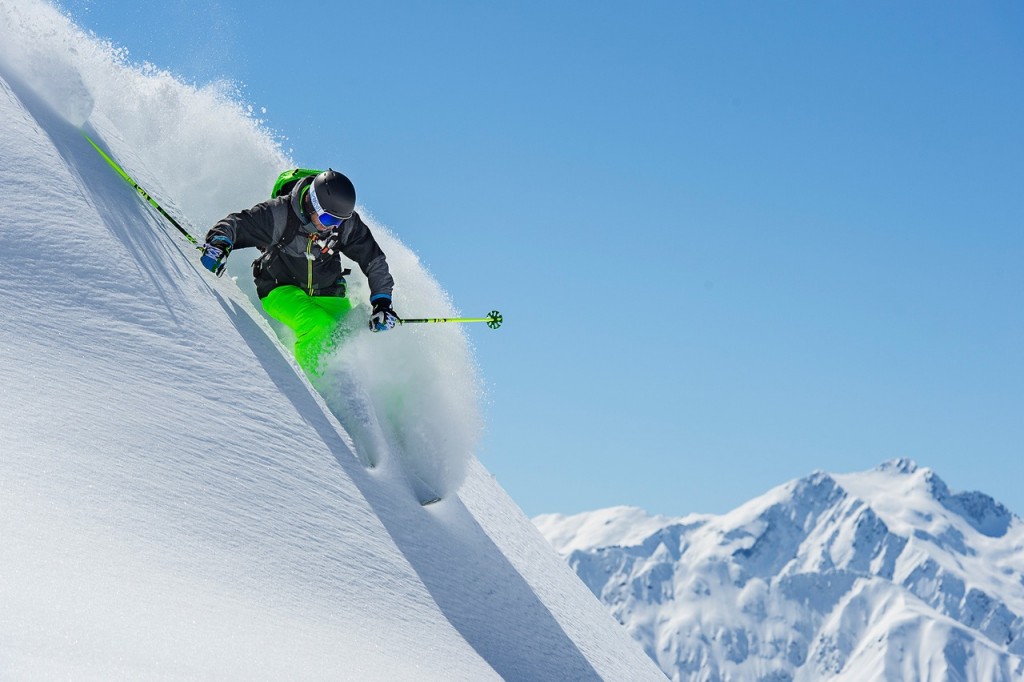 Images supplied by Head