Choosing The Right Skis For Your Ski Season
So you've been lucky enough to bag yourself a job as a seasonaire, and perhaps one of the most exciting parts of your pre-season prep is deciding what skis you're going to take with you. Make no mistake, having the right pair or planks is going to make a world of difference to your skiing, however it's easy to get lost amongst all the jargon about rocker and sidewall. Fear not, for we have compiled a list of some of the slickest skis out there that will elevate your skiing game above and beyond, no matter what mountain you're heading out to.
The first and most important question to ask yourself is what kind of job you'll be doing on your season (yes that's right you will actually have to do some work).
Are you on a Course?
Ski Instructor Course
If you've got onto one of our ski instructor courses, you'll probably be spending most of your time getting turns in on pisted groomers. For this you'll need a stable, precise ski with good turn initiation and strong edges, and few are better for this than the HEAD i.Magnum Supershape. Whilst its "Worldcup Sandwich Cap Construction" sounds like a delicious lunch, it's actually going to give you supreme on-piste control and plenty of energy coming out of the carve. This truly is a dedicated piste ski that'll allow you to show off your skills to your students.

Performance Course
Our ski performance courses will get you exploring the whole mountain and turn you into a well-rounded and versatile skier. For this it's worth considering something like the HEAD Kore 93. Its 93mm waist is wide enough to let you float in powder, and its innovative construction keeps it light, yet rigid so to encourage quick turns through chopped up end-of-the-day snow. What's more, you can rely on them to hold and edge whilst you look over your shoulder to check you haven't lost any of the kids.

Free Skiing
If you're not on an instructor course and instead are spending the season shredding at your own leisure, your ski choice will depend entirely on what conditions you're going to be hunting out.
Park
If you can picture yourself lapping the snowpark with your fellow seasonnaires, then you'll definitely need a twin tip park ski, and the pair that set themselves above the rest are the Line Tom Wallisch Pros. Made in partnership with the king of park himself, these 90mm waist beasts are slightly wider than their counterparts, which means when/if you ever decide to leave the park, the rest of the mountain will turn into your playground. They also carry plenty of pop and flex, which means you can slide rails and butter until your heart's content. Whether you're looking to land that first 180 or get some extra rotation on your 900s, these skis will have you loving life.
[youtube https://www.youtube.com/watch?v=jKh7A_ntCQg?rel=0&controls=0&showinfo=0&w=560&h=315]
https://www.youtube.com/watch?v=jKh7A_ntCQg
All Mountain
For those looking for more of an all-mountain setup that can handle any conditions the snow gods throw at you, from powder days to piste carving, the Salomon QST 99 should definitely be considered as the perfect one-ski-quiver. The Carbon and Flax Laminate core keeps the ski light yet damp, allowing you to charge hard and fast without compromising on stability. At the same time, the QST's wide, soft flex tips optimise their performance in soft snow, making them perfect for getting first tracks on your day off! Their weight also makes them a viable option for ski touring, and if you're heading somewhere with guaranteed deep snow such as Japan or Canada, you could even think about sizing up to the QST 106 for those deeper days.

Powder Skis
Finally, for all you powder-hounds out there, you'll need something rockered, wide and surfy that won't let you down when it snows big, and the stand out ski has got to be the Armada ARV 116 JJ. At 116mm underfoot they'll give you ample float in the backcountry, but still be easy to control. They're fun, playful and perfect on a powder day. And let's not forget the eye-catching graphics that'll definitely get the conversation flowing at après.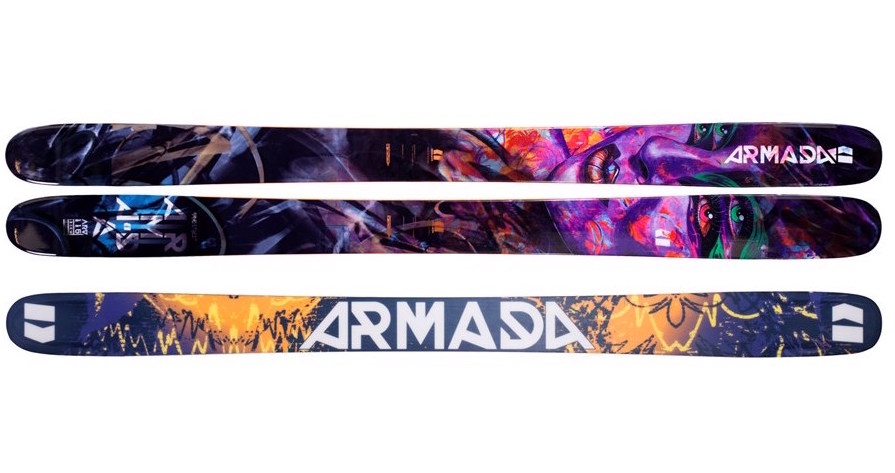 Style Over Substance
If you're really looking to splash the cash, and also have an interest in luxury cars, then the Zai for Bentley Skis have answered your prayers in the form of a collaboration between the notorious car manufacturer and Zai skis. We can't tell you how they ski, or even what conditions they excel in, however we can say that they look sleek, cost around $10,000, and there is absolutely no chance that you'll ever run into anyone else with them strapped to their feet.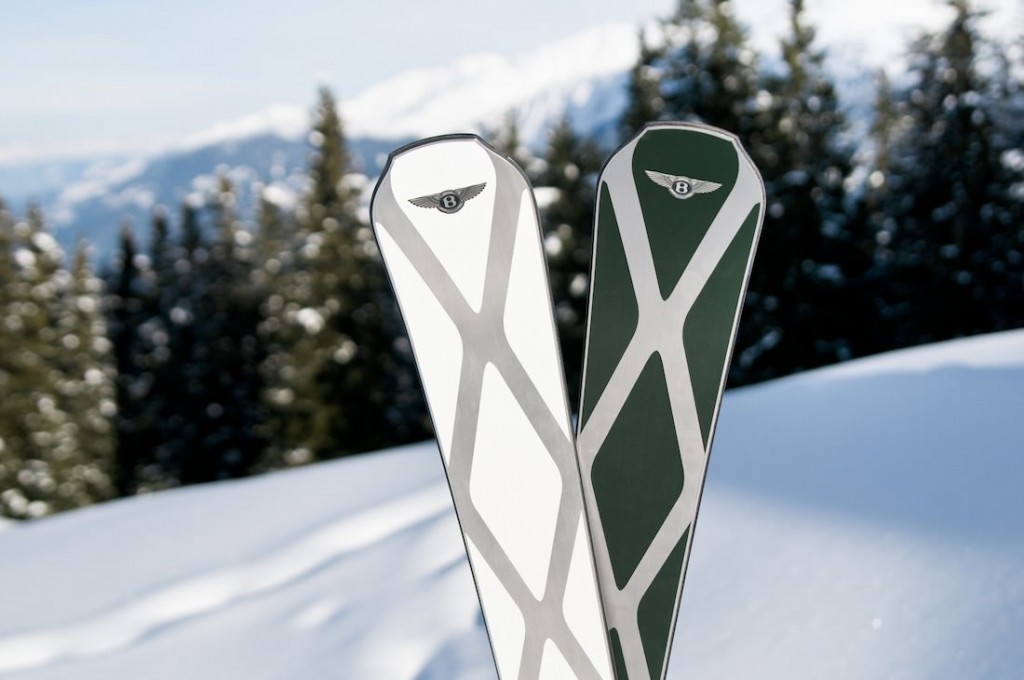 Bottom Line
Obviously there's an overwhelming choice of skis online, and these are just a few of the incredible options that are available. Whether your instructing, cooking, or just ski-bumming around, your season skis are going to be your best friend, so choose wisely and have a great time. But whatever you do, please don't buy blades.
What's your ideal ski for doing a season with? Leave us a comment and let us know!
If you're interested in the Head i.Magnum Supershape skis then feel free to drop us a line and we can tell you about our awesome deals!