Canadian Working Holiday Visa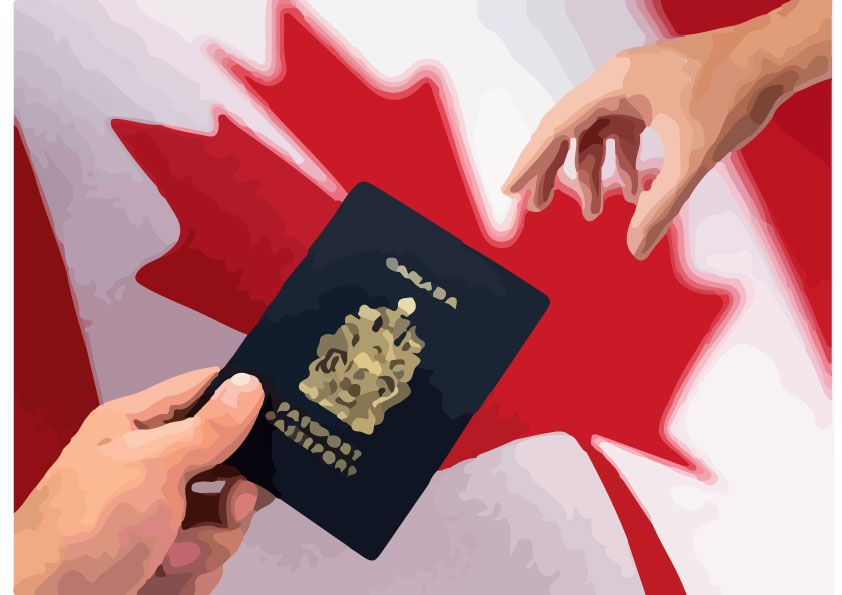 In order to work as a ski or snowboard instructor in Canada once you finish your Basecamp program you will need to hold a valid work permit. The process of applying for this visa isn't too complicated, but does require a certain amount of planning and preparation. This blog aims to make your application process as simple as possible.
The International Experience Canada (IEC) initiative is there to help people get hold of a Working Holiday Visa which allows you live and work in the country for up to 12 months. They are issued once per year and so if you are planning to work as a ski instructor in the 15/16 season you will need to start thinking about it now.
Getting set-up
This is a specific visa for citizens of the UK, aged between 18 and 30 so before you begin your application.
The release dates for the 2015 round of visas will be around mid February. Typically there is not much fanfare when they announce the times and dates so it definitely pays to keep an eye on the main page through the link below.
The website below is the only place you can apply for this permit so save it to favourites on your browser! The Kompass registration link will be in the left hand bar.
http://www.cic.gc.ca/english/work/iec/index.asp
Usually they will update the website a month or so before the first round of places becomes available. Each year only a certain amount of visas are released, usually about 5300, and they are issued on a first come first served basis. They are unlocked in three batches on three separate dates, with just 1500-2000 available at one time. As a result, successfully getting hold of one is like trying to get a ticket to a major festival, with thousands of people logging on at the same time and slowing down the system. Make sure you're prepared with the correct documents and have access to the computer at the right time as the quota for the day can be filled in as little as 20 minutes. It is a good idea to be ready for the first batch so that if you are unsuccessful you will have another opportunity a couple of weeks later. Once they are gone they are gone till the following year:
Completing the application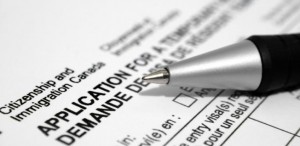 The Working Holiday Visa application happens in two stages. First you submit an application for eligibility for the IEC initiative. Once this is successful you will be directed to move onto the Work Permit application.
Please bear in mind that none of the process described below can be started till the first batch is released so make sure you're ready on the day.
The first thing you need to do in order to get the ball rolling on your visa application is to make a Kompass Account. This creates the username and password you'll need for the visa registration. Once this is complete you will need to activate your account, through a message they will send to the email address you supplied them, and log in to complete the simple application form. This is the most important stage of your application as you have to do it relatively quickly before the quota is full. Don't rush though as every section of the form needs to be correct or you could have you visa rejected. Part of this section requires you to upload scanned copies of certain important documents such as your passport.
Once you have finished and successfully submitted everything you will be sent a message through your Kompass account, usually within 48 hours, confirming the receipt of your application and instructing you to submit any further required documents and pay the fee. The price for this year is currently at 150 Canadian Dollars.
After you upload your documents and pay then this part of the process is complete and you can sit back and relax while the IEC begins your eligibility assessment. If they're happy with everything they will send a 'Conditional Acceptance Letter' to your account. This letter will direct you to the Citizenship and Immigration Canada site where you will create another account for the second part of the application process, the assessment for a work permit.
They will ask you to provide documents such as a police record check and ask you to complete another, longer application form. This part is much less stressful though, as you've already been reserved one of the limited number of visas and will be given a few weeks to finish everything.
You will be sent a couple of messages, including a Port of Entry (PoE) letter to this new account once you are successful. Essentially this letter explains that you are allowed to receive a work permit once you enter the country and will need to be presented to the immigration officer at the border. Another letter will explain what happens next and what you need to prepare before your arrival in Canada.
Whether you're thinking of joining our CASI/CSIA Level 1 course next November and want to work straight away, or are already signed on to head out to Banff in January and are planning on returning to instruct for a season, this will help you get everything together to head out to the epic Canadian Rockies next year.
If you haven't got your instructor qualifications yet then check out our website to see the courses we have available and start getting ready for an awesome winter season. Banff is a spectacular place to live and work and the instruction you will receive is second to none. It's a resort that will keep you coming back year after year, so you're going to need that visa!
If you have any other questions please don't hesitate to get in touch with the Basecamp team on +44 (0) 208 789 9055 or by email at [email protected] and we'll be more than happy to help out.
Check out our Ski and Snowboard Instructor Courses in Lake Louise, Banff, Canada.