Blizzards, Bluebirds and BASI 2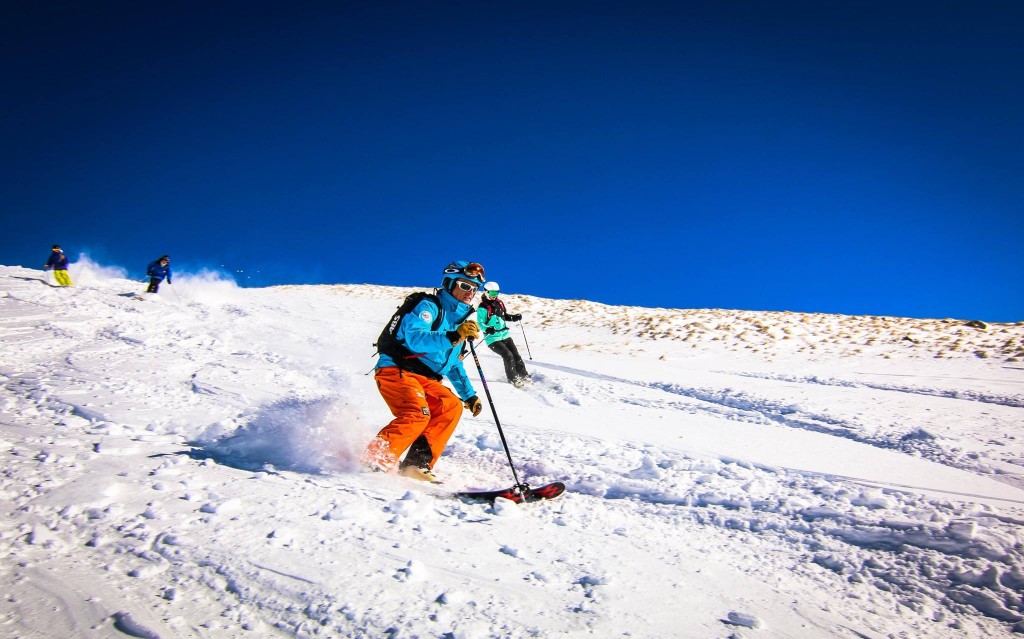 Hi guys, Dave here again. After the chaotic week of stressful BASI 1 exams it was finally back to normality for the BASI skiers who were straight into training once again with the focus now solely on BASI 2 coming up in 4 weeks. For the All Mountain course it was time to forget about exams, flawless piste technique and central theme and time to start thinking about perfect powder and charging lines off piste.
The week posed some challenging conditions with blizzards and wind reaching gale force speeds of unto 90km an hour. Weather where you'd much rather stay in bed with a cup of tea but the guys persevered and were rewarded on Friday with beautiful bluebird conditions and plentiful powder unveiled after the days of blizzard making the good stuff almost inaccessible.
The All Mountain course and the performance course were combined last week after BASI 1 and it definitely was a change for those who swapped mock teaching sessions on the nursery slope for avalanche safety equipment and thigh high powder skiing, deep into the backcountry. A much more thrilling, exciting form of skiing but many complaints of sore legs and tumbling into perfect, soft snow (its a hard life).
No such luxuries for the BASI 1 and 2 skiers who continued to work with instructor Craig for the step up to level 2 which has a much harder criteria and more strands of performance that are assessed; including, variable terrain, bumps (moguls) and steep terrain. So with only 4 weeks before the exam, the guys knew that the real work was only just beginning and it was time to knuckle down.
No exams last week meant that the guys had a bit more leeway for socials and parties and its fair to say that this was deserved after a grueling week of exams for most. The Six Nations also kicked off last weekend so we all heading to The Fall Line to watch the games and having Basecampers from all of the Home Nations definitely made for me interesting watching and fierce rivalries. Only the English and French got the right results this weekend which left some frustrated Scots, Irish and Welsh in our midst but everyone left a few beers down and spirits were high. Bring on the next 5 weeks