Ben Kinnear – The UK's First Specialist Freestyle Development Coach For Team GB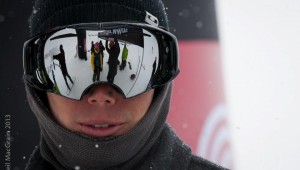 This month, Ben Kinnear, who is a regular coach on the Basecamp
BASI Level 1 and 2 Snowboard Instructor course
, and is currently GB Junior Coach has been appointed to the role of Specialist Development Coach for freestyle snowboarding and skiing in Aberdeen. The position is the first of its kind in the UK, and it's a promising indicator for the future of the sport.

Based in Aberdeen Snowsports Centre, Ben will be helping to further develop the existing keen freestyle skiers and snowboarders of Aberdeen who are already making name for themselves in the snowsports world. And it sounds like he can't wait to get started as he quoted:
"I am so excited about the prospect of developing future World and Olympic medallists … The Grampian region, with its wealth of snow sports specific training areas – such as those found at Aberdeen Snowsports Centre, Glenshee, and the Lecht, plus its many other crosstraining facilities – makes it the perfect location to nurture blossoming talent."
Ben will be working closely with Mark Ritchie from Sport Scotland, who played a key part in establishing the role. The job itself was made available thanks to funding by Sport Scotland, Aberdeen Snowsports Centre, and Aberdeen Snowsports Club; and with snowboarding and skiing success already demonstrated at this year's British Freestyle Championships in Tignes, the Scotts definitely look worth the investment.
This year they took six medals as follows :-
Gold
Ben Kilner [snowboard] – x1 gold men's ½ pipe
Finlay Bremner [snowboard] x2 golds – youth ½ pipe and slope style
Silver
Grant Donald – [ski] x1 silver men's slopestyle
Abbie Dorwood – [snowboard] x1 silver girls' slope Style
Bronze
Abbie Dorwood [snowboard] – x1 bronze girls' ½ pipe
Finlay Jacobs [ski] – x1 bronze kids' slope style
Other places
Finlay Jacobs [ski] – 6
Cam Smith [snowboard] – 7th Snowboard Kids' slope style, 8th Boarder
Cross, 4th kids half pipe
Abbie Dorwood [snowboard] – snowboard cross 5th
Fancy being trained by instructors at his standard?
Join a Basecamp Snowboard Course in France this winter!
Follow us on
Twitter – @basecampgroup
Instagram – #basecampgroup