BASI instructor qualifications now equivalent to A-Level
BASI Level 1 & 2 Instructor Qualifications will be recognised as mainstream educational qualifications
Someone once described a ski season to us us as a bit like going to university but without the learning. Which never really worked for us as we train people to become ski and snowboard instructors which is learning and you get a qualification and job as a result of the hard work. The problem has always been that the certificate didn't relate to anything outside of the ski industry. Also people find it hard to equate the lifestyle and the fun of being a snow sports instructor with what is regularly referred to as a "proper job". That is all set to change as BASI, the governing body, is working towards making Ski and Snowboard instructor qualifications align with existing UK education qualifications.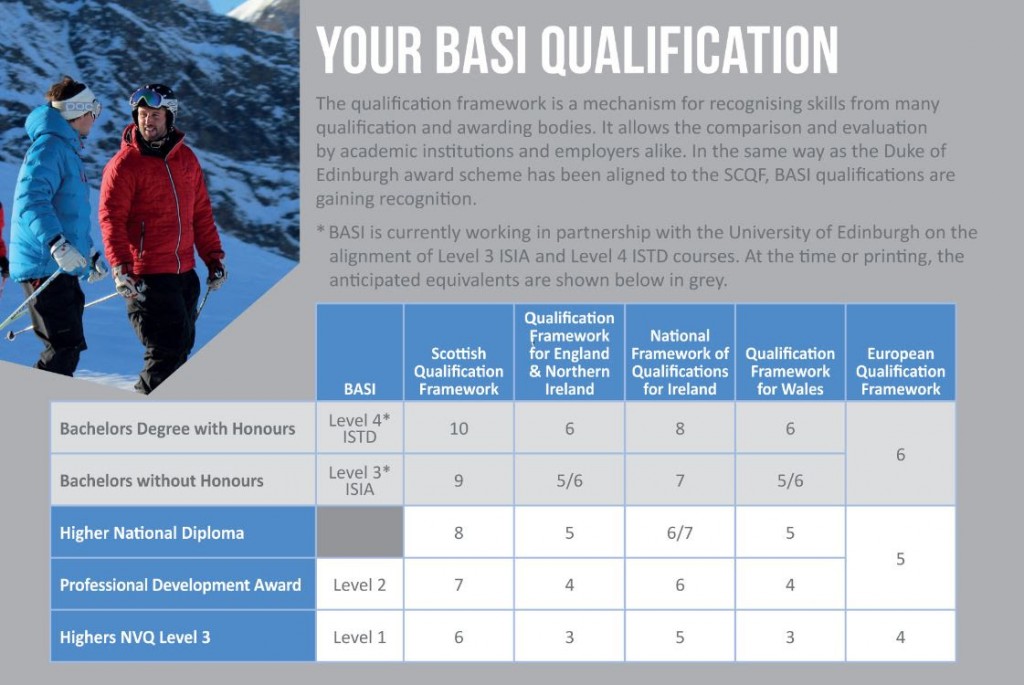 What does this mean?
One thing that has always been apparent that the cost of becoming a ski instructor is the equivalent to getting a degree. Now with this new system a Level 4 instructor qualification would be the equivalent to Bachelor degree with Honors and a BASI, Level 3 would be the same as a degree without honors. This is also great news for Level 1 & 2 instructors as the qualification will also align with mainstream education. Currently the equivalent of a Level 1 would be an A-Level and Level 2 quali would be the same as a HNC which is the first year at Uni.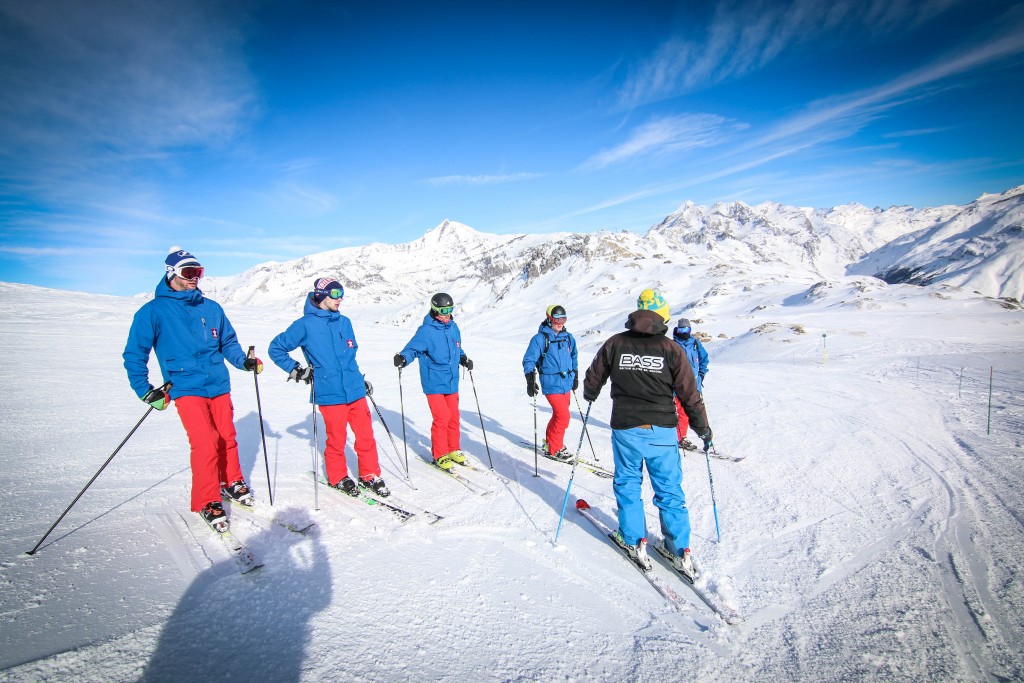 Take a look at how the Scottish Qualifications Authority (SQA) chart on how it places the BASI Qualification.
How will it work?
To achieve this BASI is teaming up with the University of Edinburgh and the SQA to make sure that becoming a ski or snowboard instructor means is recognised within the education system. There is already a precedent for this as UoE and the SQA has helped to have Duke of Edinburgh awards recognised as vocational qualifications. The system will mean that a BASI qualification is aligned with and educational governing body which then means that it will be recognised nationally and internationally as a qualification like existing NVQ's or A-Levels.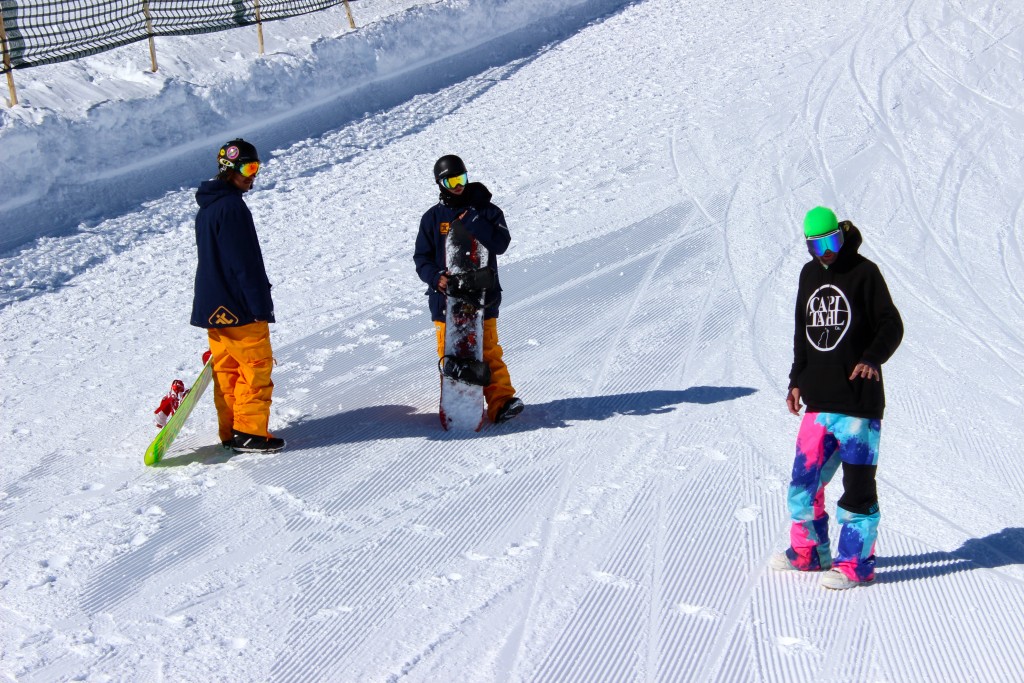 How will this impact your future?
This can make a big difference to anyone qualifying as an instructor as it means that when they talk to prospective employers about your qualification on equal terms to others with mainstream education. It could even mean to some that they have additionally recognised qualifications, or enter university with more credits in hand.
Ski Instructor Courses in Meribel from TTR Group on Vimeo.
Join Basecamp in the heart of the Three Valleys and train to be a ski instructor in the heart of Europe's largest ski area!
What if you have already qualified as an instructor?
Once this is all in practice BASI have told us that anyone who has qualified in the last five years they will automatically receive recognition of their qualification from the SCQF. Instructors with older certificates will be required to produce a portfolio of learning before receiving the official recognition.