Basecamp Canada: My Instructor Course Experience
By Chris Vracas, Ultimate Level 1 & 2 Ski Instructor Course, Banff 2017
This past year has been pretty crazy. Twelve months ago I was finishing off my university degree trying to figure out what I was going to do with myself after I graduated. Being a passionate skier and gaining a degree in Adventure Education, the choice of becoming a ski instructor was sitting right in front of me. Having the opportunity to do back to back seasons and ski almost all year round was looking very inviting!
When choosing an instructor course experience, I did have certain things I was looking for: at least a Level 2 qualification so I could work abroad, a first aid and an avalanche-training certificate. I knew a couple of people who had done the Meribel instructor course, so naturally I took a look at it. The Ultimate course in Banff instantly drew my attention. It had everything I was looking for! 11 weeks, with all the qualifications included and somewhere I'd never skied before but which looked amazing. Where do I sign up?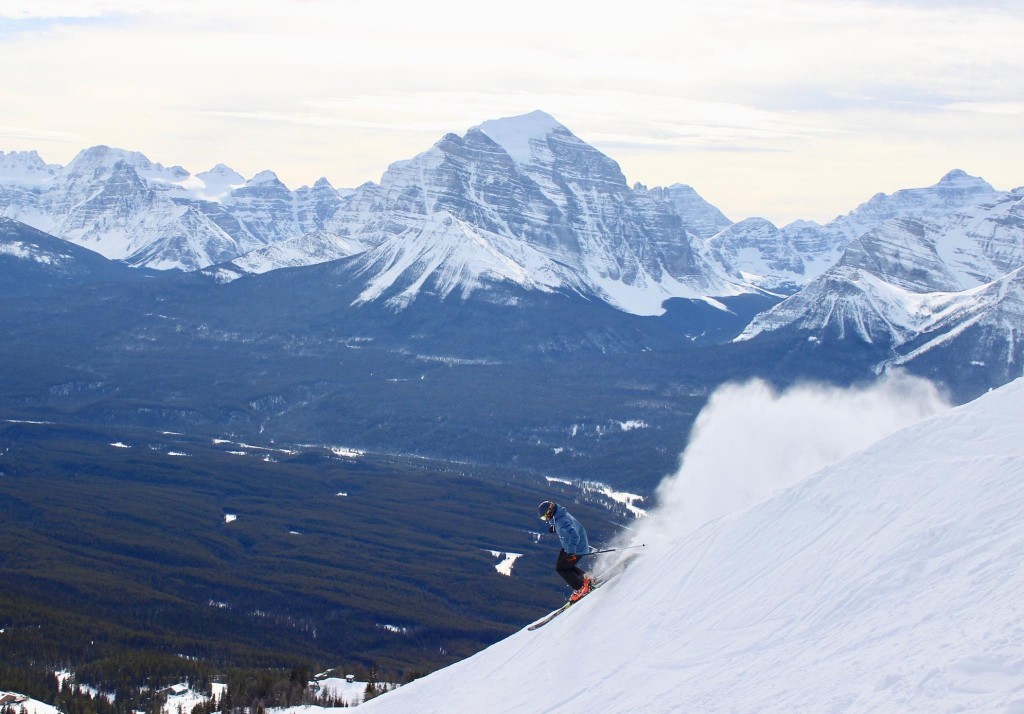 It was nice to have the routine of training to structure your weeks. We usually got the 07:45 bus after a filling breakfast at the hotel. This got us to Lake Louise at about 08:30 in time to get a few laps in and warm up before training started at 10:30. Training was a mix of technical skiing improvement and practice teaching and would go on until about 3:45. Just enough time for a beer before the bus left back for Banff! The journey was perfect for a little nap before any après activities and some would make full use of the Ptarmigan Inn's hot tubs for some post skiing R&R.
We would often split into smaller groups for heading out for food. There was plenty of choice, with a different deal each day to make our food allowance go further. The $10 steak sandwiches, $2.50 tacos and half price pizza were some of our favourites. Some nights would end in Mel's bar for a few games of pool and a couple of pints before heading back to the hotel.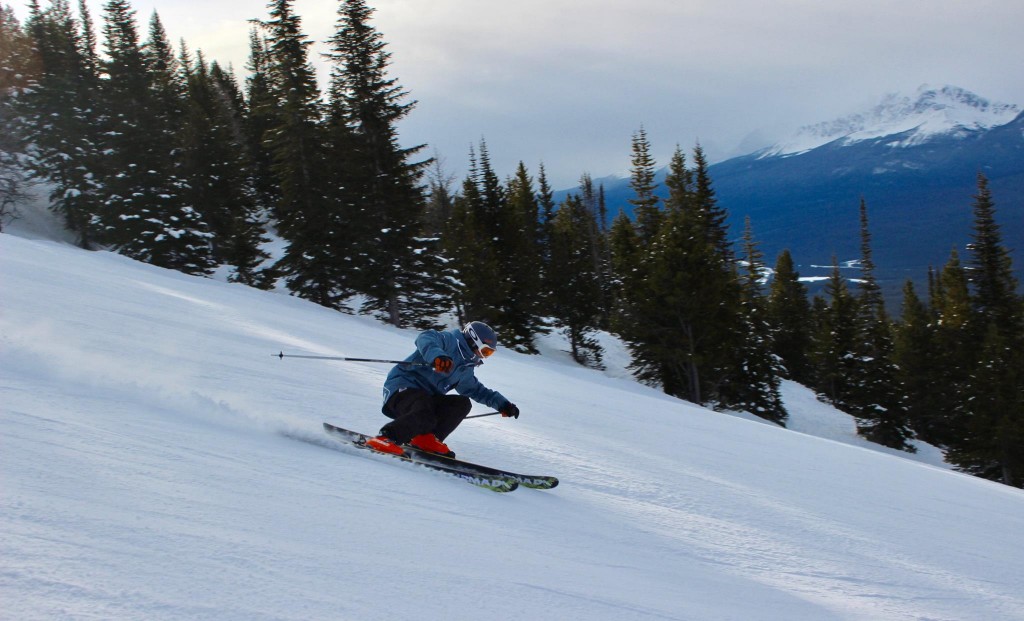 There were so many highlights of my trip! Cat skiing, a day trip to Kicking Horse, Banff festivities and powder days are memories I won't forget. I was lucky enough to have a private lesson on a day with 20cm of fresh powder overnight and getting first tracks down Whitehorn 2! One of my best powder runs to date. Then there was passing CSIA Level 2 with a great group of people and then celebrating it! One word: awesome.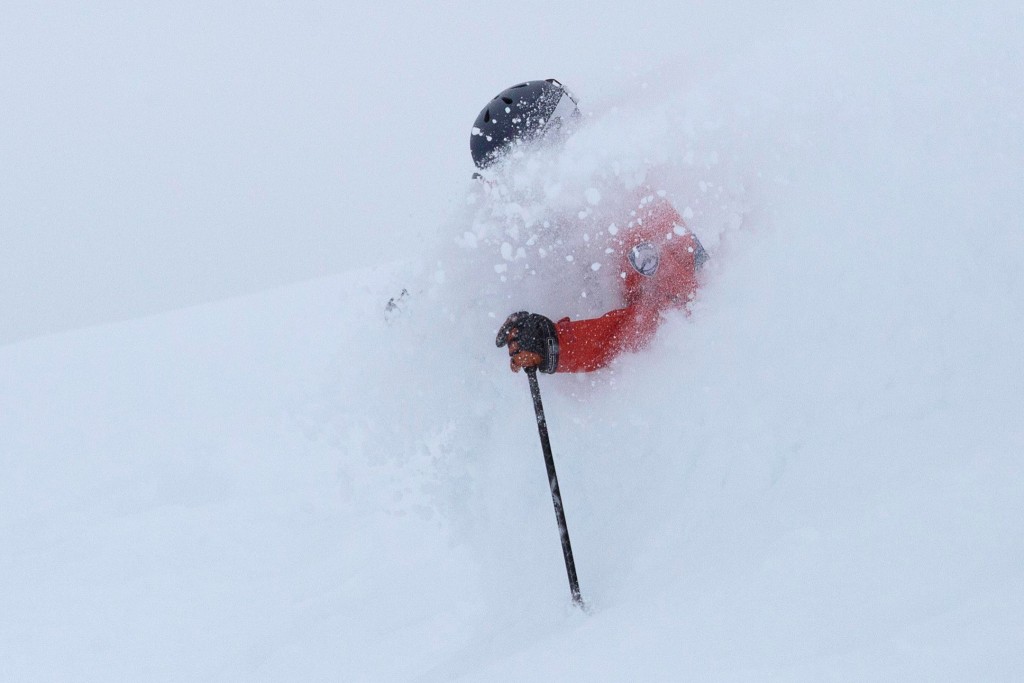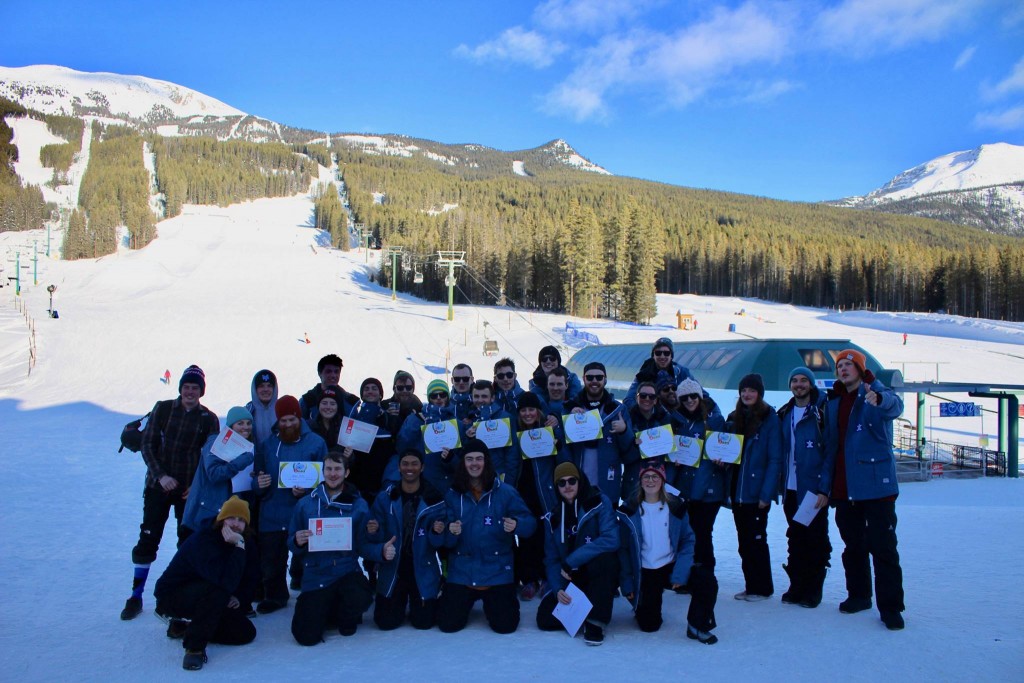 Doing an instructor course was the best way to do a season in my opinion. The amount of skiing I was able to do and the progression everyone made was huge. I have made friends for life and so many great memories. It is definitely a large commitment but it has kick started my career in the instructing world. Even if you are not thinking about continuing as an instructor but need a career break, it's a fantastic getaway.
After Basecamp I remained in Canada for another month. I went to Sun Peaks resort and passed my CASI Snowboarding Level 1 before going to Snowbombing – a music festival on snow. I skied until the end of the season there, then headed back to Banff for April. I had the most amazing Spring powder days at the end of April, where there was at least 30cm fresh snow even at the base of Lake Louise.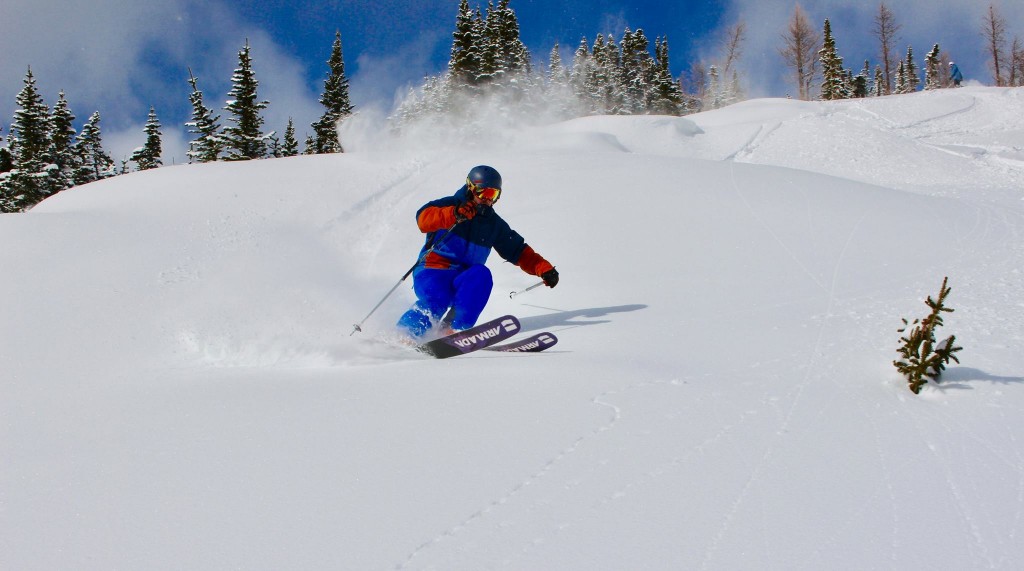 I applied for jobs across several resorts in Australia for work over the Summer and received interviews at Thredbo and Falls Creek. Sorting visas, flights and accommodation in time was a stressful process and with the added risk of not even getting a job once in Australia. I think it was a little bit crazy of me to go all that way with no guaranteed job but I arrived in Australia with high hopes and confident for the interview.
The interview day at Thredbo was nerve-wracking with about 50 people going for 28 jobs. We first completed some technical skiing tasks, followed by some "non-ski related presentations", so a little fun and informative 5-10 minute presentation on any activity and a one-on-one interview. At 4pm the trainers read out a list of names, with mine among them, which meant I had just landed myself a job at Thredbo! The training from Basecamp on demo turns and confidence in interviews set me up well!
After my first 2 weeks of being an instructor it's been amazing! I have taught a range of clients from first time, three year old children to Level 6 ripper kids who tear up the mountain! These past 12 months have been unreal. I left university with a dream of becoming an instructor. I joined Basecamp 7 months ago and did more skiing than ever, improving technically and gaining in confidence! Now I have a job in one of Australia's best ski resorts with plans for seasons teaching in Japan and Canada in the future!