Three weeks have rocketed by! Hard to believe the training for the level one is over, and the exam is upon us. Last week the Basecampers worked on the final principles of teaching, beginner manoeuvres and generally brushed and polished their ski and snowboard techniques to be ready for the three day exam. Confidence is running high in Banff, and everyone has worked incredibly hard to be fully prepared. The weather has been kind, with limited powder days and glorious sunshine. We had a slight scare earlier in the week, as temperatures sky rocked closing both the outdoor ice rink and the ice wall! It was almost shorts weather. However everything has returned to there freezing normal and Lake Louise is in perfect condition (although a few very heavy dump snow days after the exam concludes wouldn't go a miss).
It's not all work though. Yesterday a vast majority tried out a North American tradition by watching the Super Bowl at a bar in Banff Town. An incredible game that culminated with a last second interception on the two yard line and a Patriot victory, however most of the Basecamp were more interested in the unlimited chilli cheese dogs! As well as sampling the bars and resturants, the guys and girls are taking to the sporting lifestyle around Banff. A crew decided on Saturday, while the mountain at Lake Louise was busy, to climb a different hill – conquering Tunnel Mountain, directly opposite our hotel, to be rewarded with some fantastic views across Banff and the Bow River valley.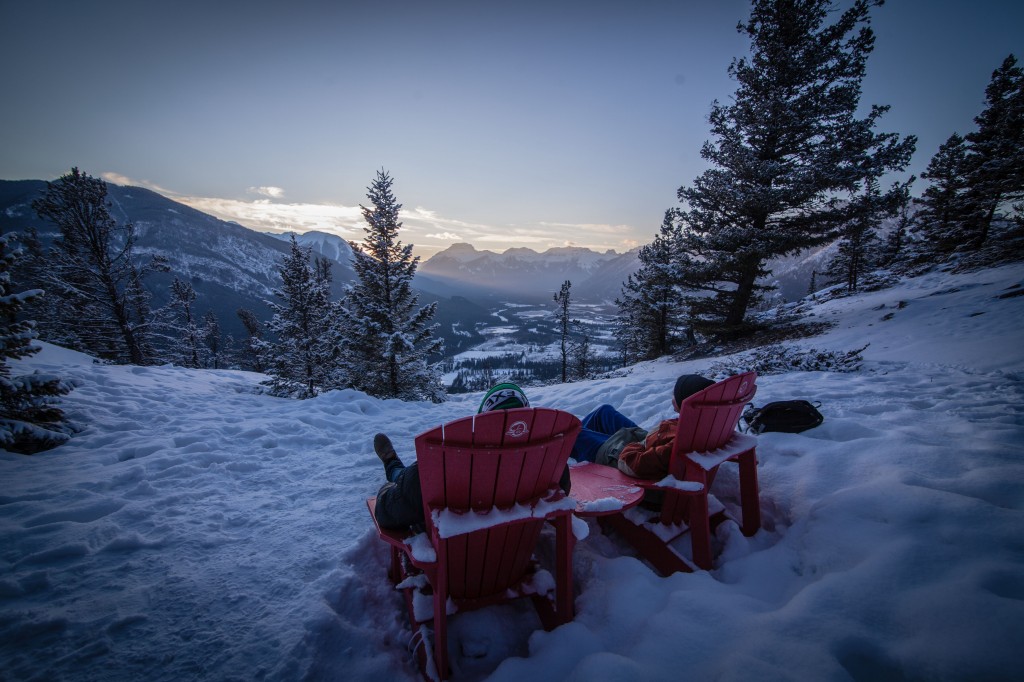 This week's video focuses on the snowboarding CASI qualification and gives you a look at what the Basecampers have been doing all week in the Lake Louise sun. Certainly not your typical classroom! If you're looking for an update on the skiers and their CSIA qualification that video will be going live Wednesday and you can find it on our Vimeo page (along with the #BCMeribel and #BCValdisere videos) or by checking in with our social media. We're on Facebook and are @BasecampGroup on Instagram and Twitter!
In the coming week, once the exams are done, Basecampers are looking forward to a trip to Kicking Horse resort and some night skiing on Mt. Norquay. All that's left now is to wish the Basecampers taking their level one exams this week the best of luck! Here's to keeping the 100% passing record and to some great celebrations in the second half of this week, shredding in Lake Louise with 26 newly qualified instructors!